When it comes to motherhood we kind of get the short end of the stick when it comes to fashion. We will spend and spend on our kids but when it comes to ourselves we hesitate! If anyone deserves a little look good, feel good retail therapy it's a hard working mama like yourself! Here is one piece of arm candy (that you won't hesitate to buy!) that every mother needs: a JORD wood watch!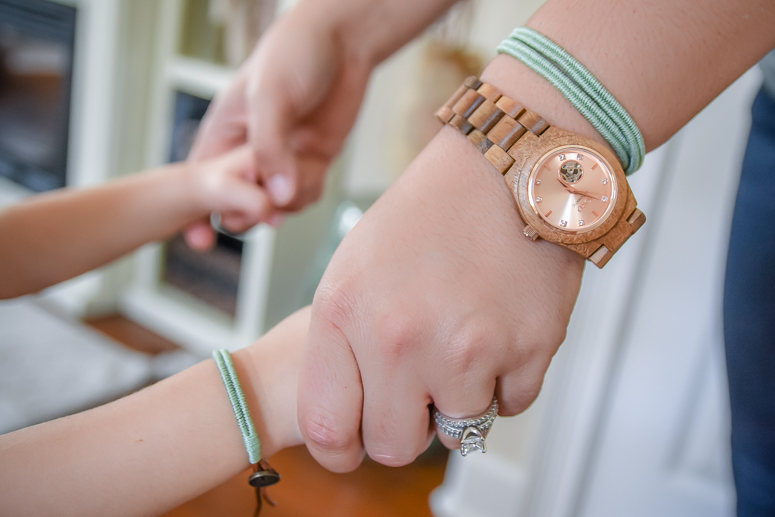 Something my sister told me long ago and I think it really does apply still is that (although you could buy a bunch of different accessories) every girl needs one nice staple piece per body part. It's nice to have one really good set of earrings, one classic everyday necklace and of course a gorgeous watch that you can dress up or down for any occasion. JORD Wood Watches do just that! Ever since I first saw JORD Wood Watches taking the Internet by storm I knew I wanted one. They are unlike anything I have ever seen and are truly beautiful. When they gifted me this gorgeous CORA series: Koa & Rose Gold watch I fell even more in love with this brand and their watches! It was even more beautiful in person and they already were pretty darn pretty online. They go far beyond just telling time by adding a "wow piece" to any outfit I pair it with. One quote from their website that caught my eye was this one:
"Moments are bigger than minutes and your watch should tell more than time."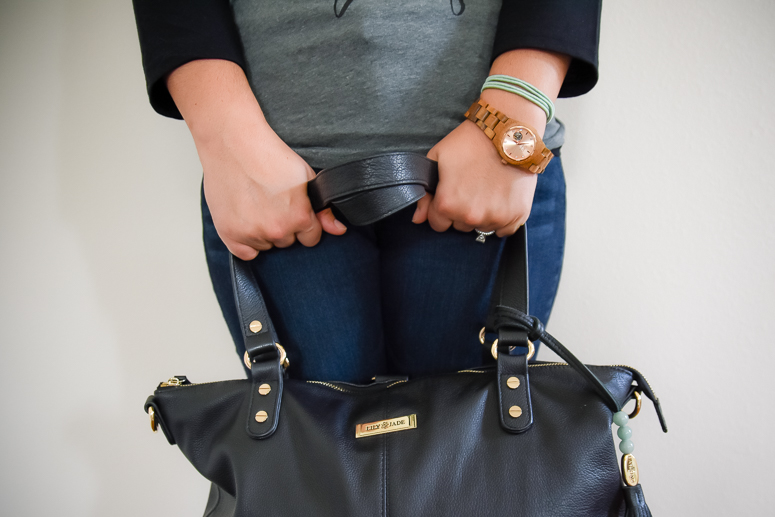 A few things I love about these watches:
They are made from REAL materials. Just take a look at how they list out every detail of how each different series of watches are made. This is the one I received here– mine was sourced from Hawaii! It's just purely amazing that they are using real wood and real materials. Each watch is truly a masterpiece. It's hard to find anything made with this much craftsmanship (and made in the USA) these days!
They are lightweight yet durable! They can handle the everyday wear of wrestling two little kids in and out of car seats, at the playground or out for a walk. I don't have to worry about this watch not being able to keep up. It's beautiful yet durable and as a busy mother I can certainly appreciate that!
Their timeless designs. Whether I am going to the park, out on a coffee date or a night out with my hubs I know I can make this watch work with anything I'm wearing! I can dress it up or down and yet it always seems to work.
And lastly their uniqueness! Every time I wear this watch someone always points it out and asks where it is from. I love that it is unlike every other watch on the market and is such a stand out piece on its own. Because it is so unique I have this watch on my gift-giving list for this upcoming holiday season. I am willing to bet that any one who receives this will fall just as in love with its design as I have. AND, they won't believe it's made from real wood either!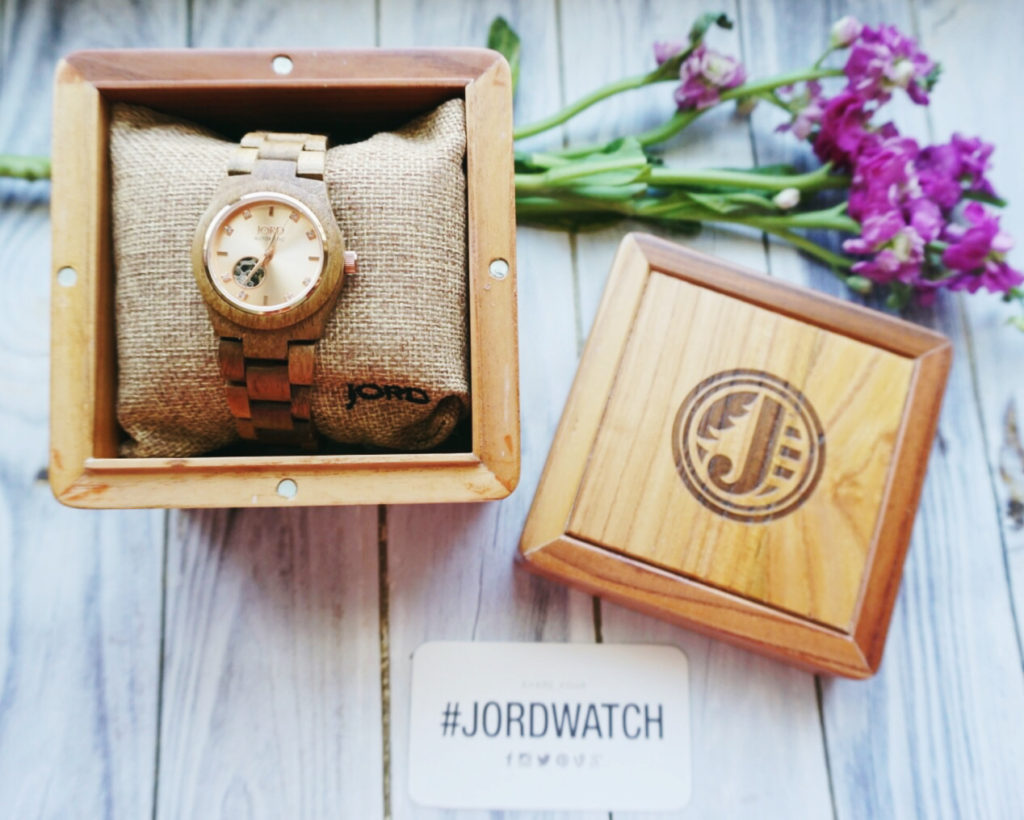 Whether your buying this watch for yourself or for a loved one you wont be disappointed with the quality of these watches. Each one is unique and tells a story of it's own. Check out their whole women's collection HERE.
---
GIVEAWAY!
One lucky winner will receive a $75 e-voucher to shop at JORD for your very own wood watch!
BONUS: Everyone who enters (who doesn't win the giveaway) will get a $20 e-voucher that can be applied to any watch on their website! A total win-win in my book! Click above to enter!
Enjoy!!
| This blog post was sponsored by JORD Wood Watches. All insights and thoughts are 100% my own |