The Most Innovative Infant Sleeper On The Market: Crescent Womb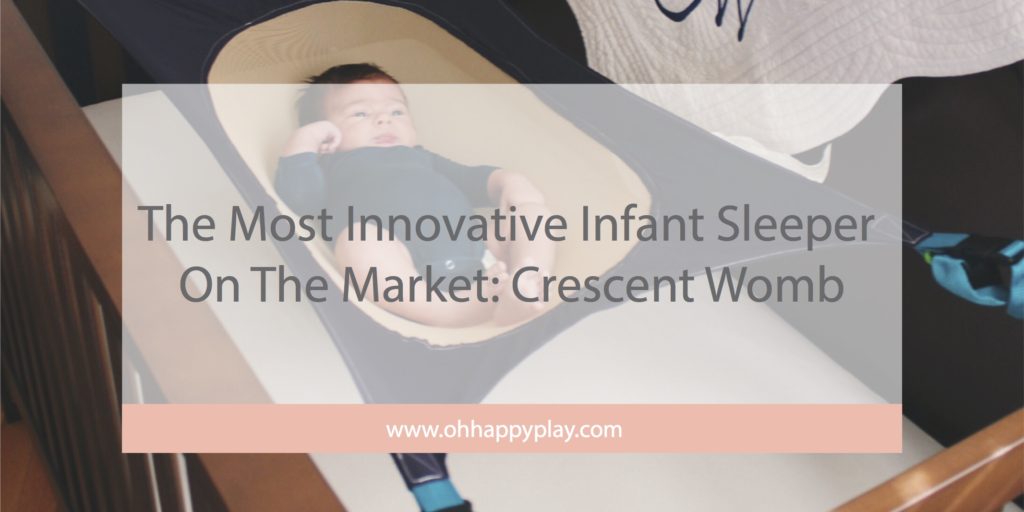 ---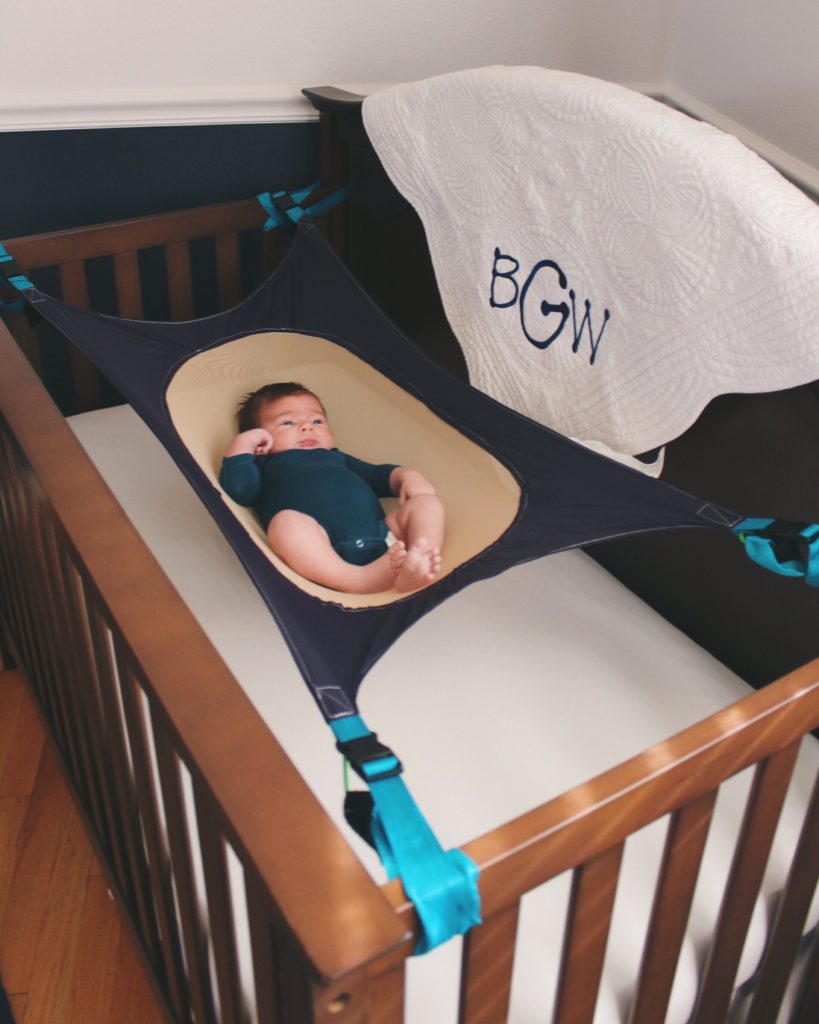 Before my first daughter was born I already had instilled this new parent fear and need to keep her safe mentality. My biggest fear through my reading were those related to the avoidable sleeping risks with early infancy. So for this reason I made sure her sleeping arrangements were just as they suggested and made sure we were giving her the safest sleep environment possible. What I didn't anticipate was the colicky, reflux, non-sleeper that we were blessed with. The one who would only fall asleep in my arms or wrapped in tons of blankets to feel secure. I can tell you now that what I am about to show you all would have changed the way we slept those first few months tremendously. This is the most innovative infant sleeper on the market; it's the brand new Crescent Womb.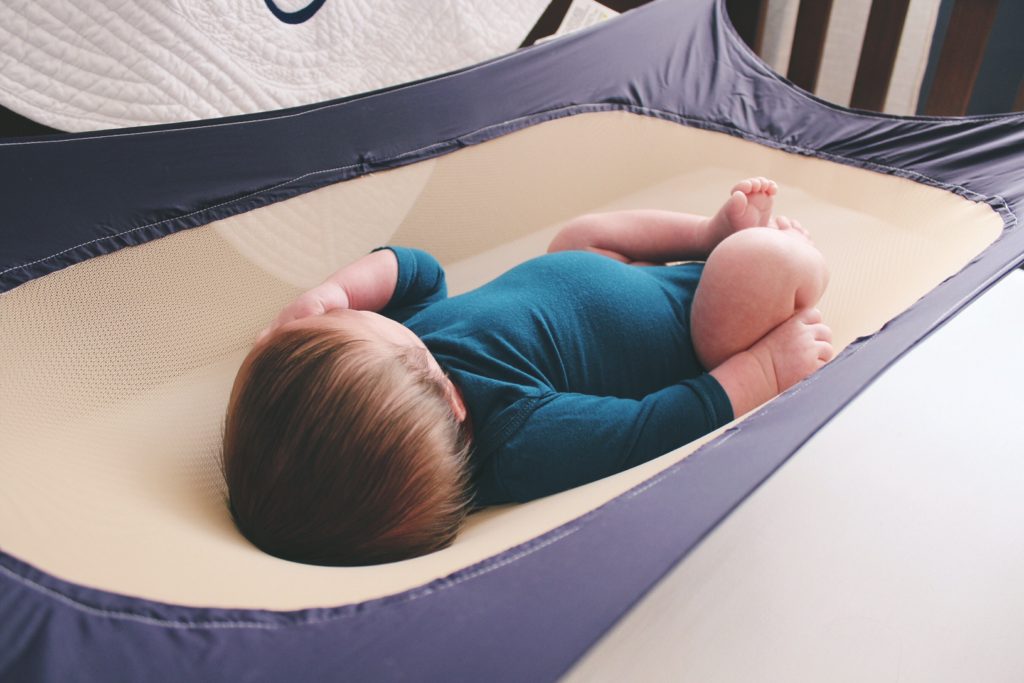 What is Crescent Womb?
Crescent Womb is a new infant safety bed created by a father himself, James Spencer. The Crescent Womb is specifically designed to re-create a womb like environment for your infant that is also completely safe. It is natural, breathable and flexible to form to your child's movements. These features combined offer a completely soothing environment for a fussy (and even colicky) baby. The Crescent Womb promotes a healthy sleeping environment due to its flexibility and breathability no matter which position your child's movements take them.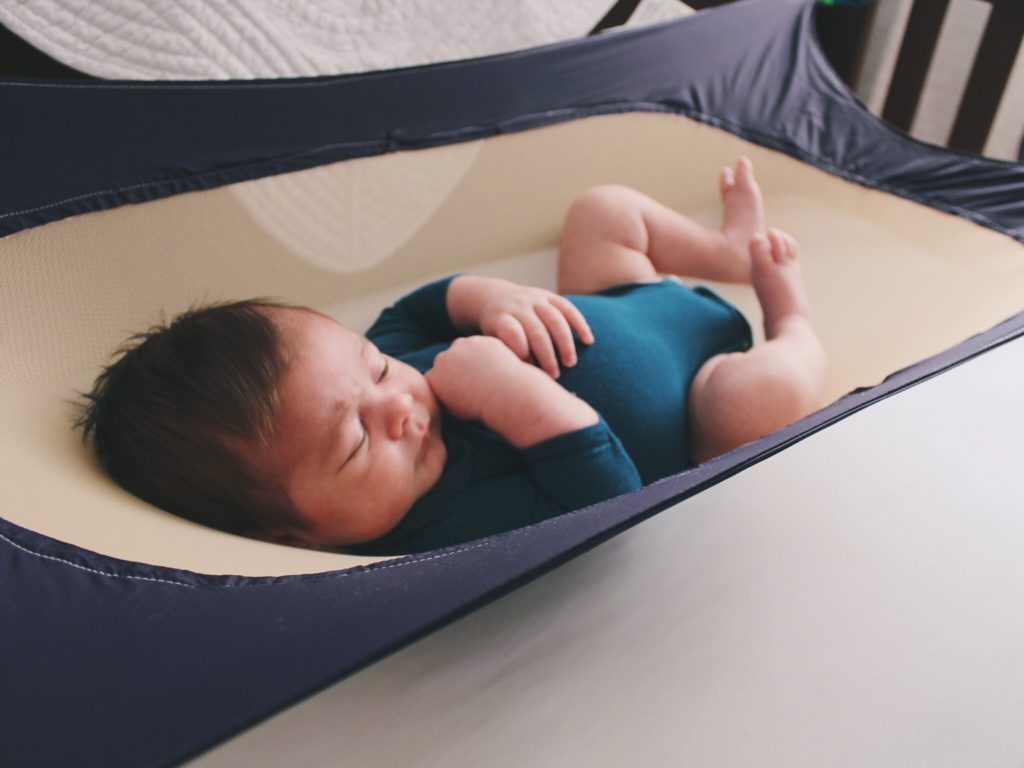 "By supporting the baby just like the mother's womb it creates the safest place outside of a parent's arms."
Benefits Include:
Recreating a womb like environment for your infant. All babies want to feel secure in this new big world they came in to. There is nothing more comforting than a mother's arms but we also know that we can't hold our babies 24 hours a day, We need sleep too! The Crescent Womb infant safety bed offers your infant that closeness and secureness of their mother's arms or even better, her womb.
Reduces environmental factors associated with SIDS cases. This was a HUGE one for me. Like I stated above I did everything suggested to ensure a safe sleep environment but that environment was just not comforting my little one. This product uses natural, breathable and flexible mesh that promotes a healthy sleeping environment without the added risks.
This product reduces the startle reflex commonly occurring and distributing an infant's sleep cycle. The Crescent Womb helps to self-soothe and prevents infants from doing this due to the unique shape and function.
Fore more Benefits and Functions check out their information page HERE.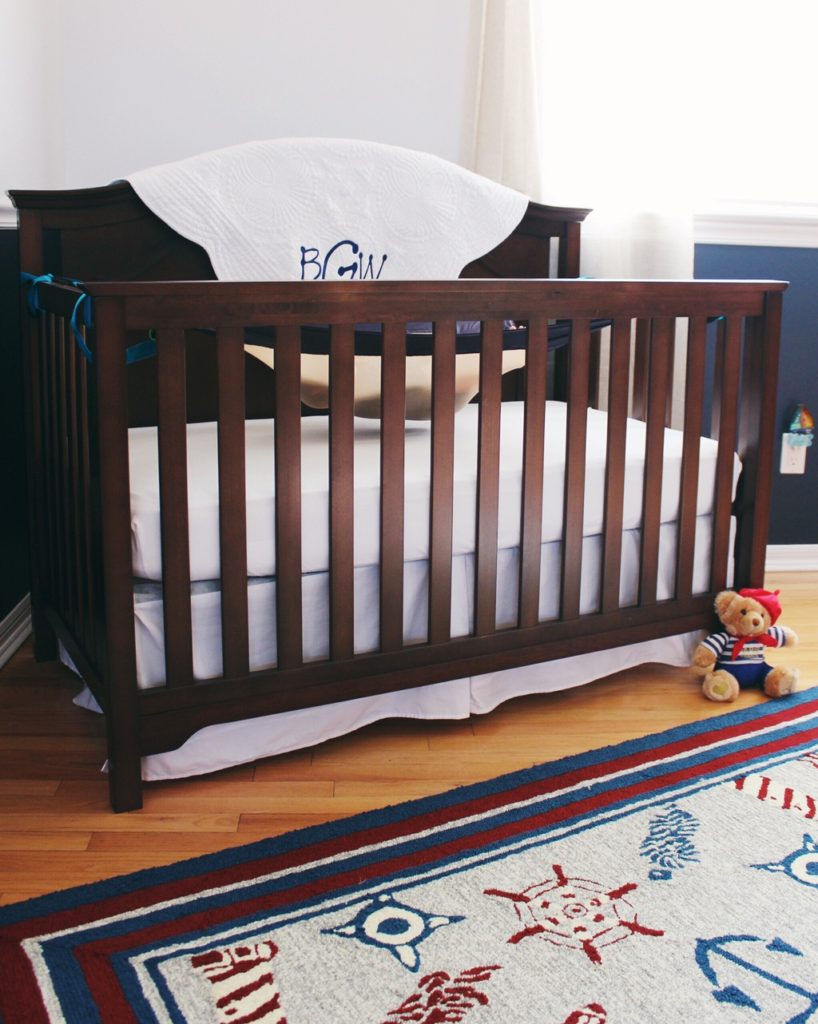 Function and Recommended Age:
This product is recommended for early infancy. This is typically from birth to about 6 months of age. You can check out this recommended use graph HERE. I feel like this product will be so beneficial in transitioning your little one to their crib because the environment and the smells are all the same for them, so the only change they will experience is the infant sleeper being removed. By that age they are fully capable of positioning themselves into a comfortable spot to help them sleep soundly.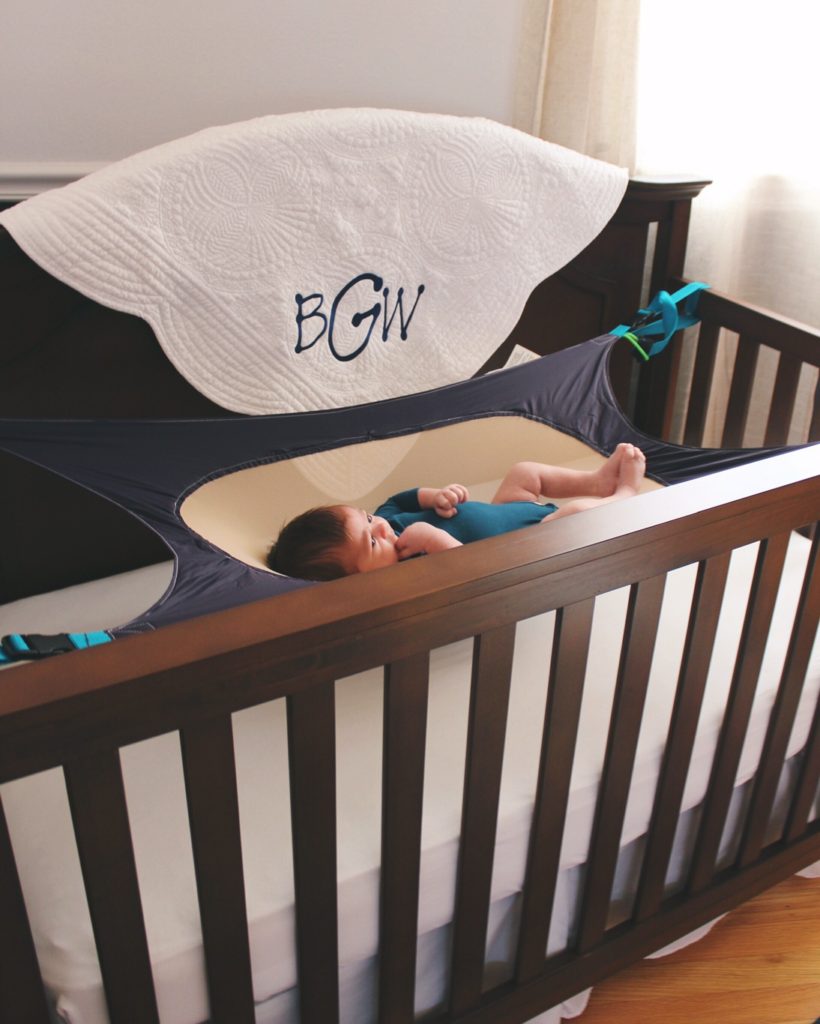 My sister and I had so much fun testing this product out on her newborn son, Brody. And he loved it too! I know they say you can't spoil a baby but this little dude LOVES to be held! As a new mom my sister is still figuring it all out and doing amazing at it but even she would mention that she could never put him down. She was quickly mastering the one-arm meal prep and laundry duties but when she saw that it didn't have to be that way, she was on board! After setting the Crescent Womb up (super easily and quickly) we got right to testing. Immediately he was all smiles and super comfortable. In the first try he stayed laying there comfortable on his own for a solid 15 minutes while we chatted and caught up on all things motherhood. She has since used it with him numerous times and has gushed about how well he sleeps in it. If you have an infant or are expecting a new baby soon I highly suggest checking out the Crescent Womb now! Buy yours directly HERE.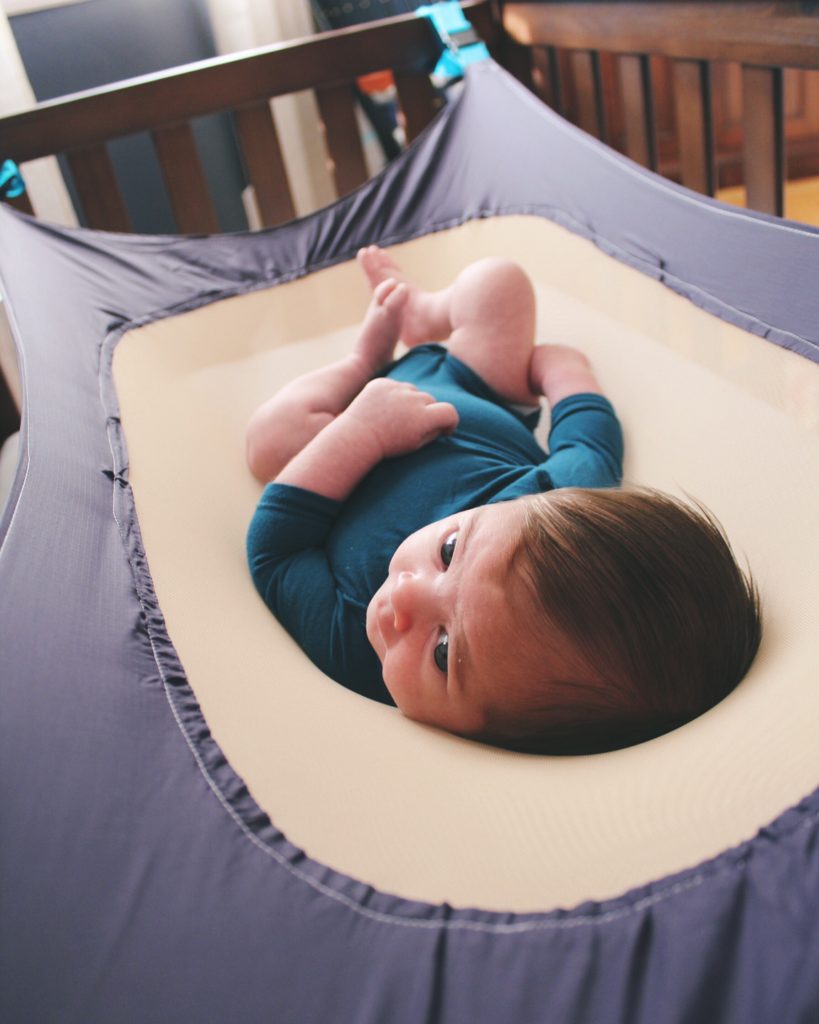 Enjoy!