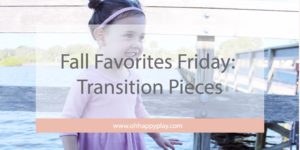 ---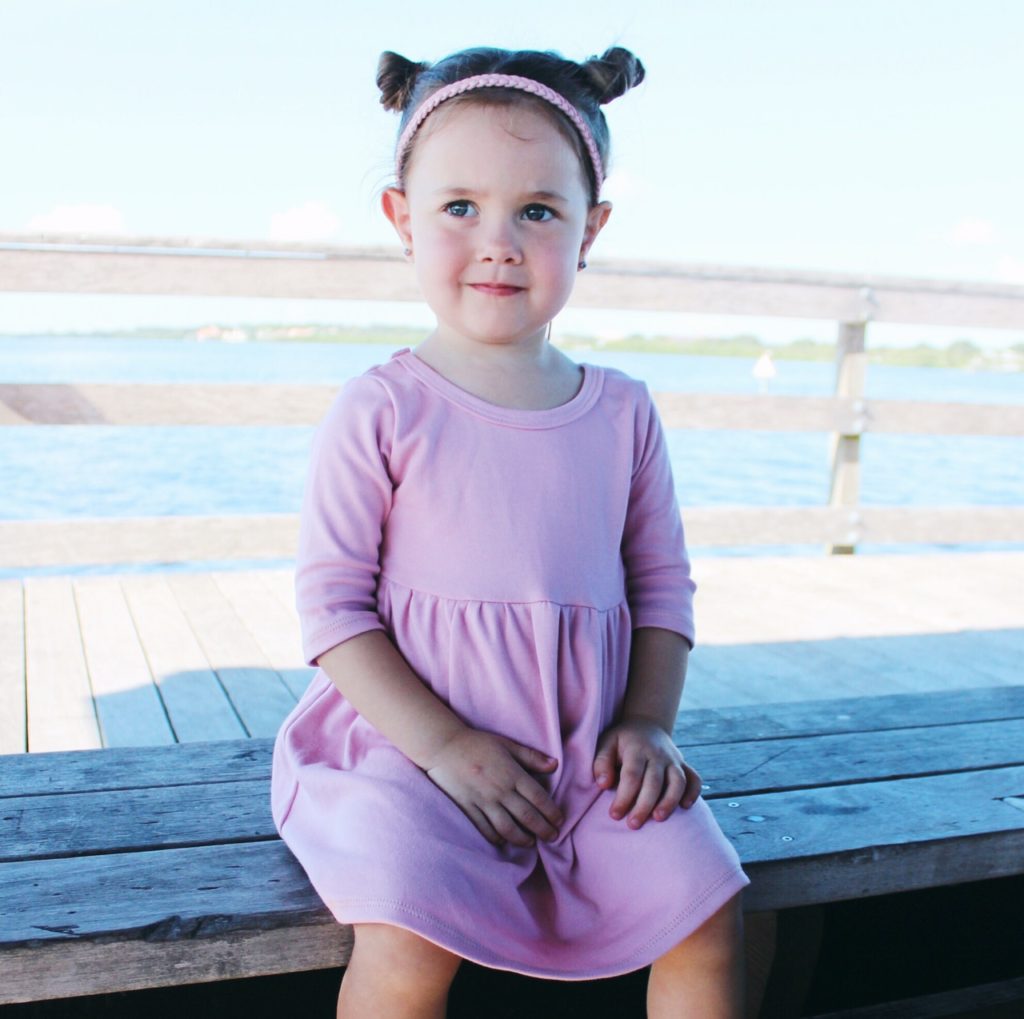 Fall is the time of year where the leaves start changing and so does the weather (unless you're in steamy hot Florida like we are!) But for the most part many families spend fall outside because it is that last bit of time before the snow months come in strong. This week for Fall Favorites Friday I am going to spotlight transition pieces.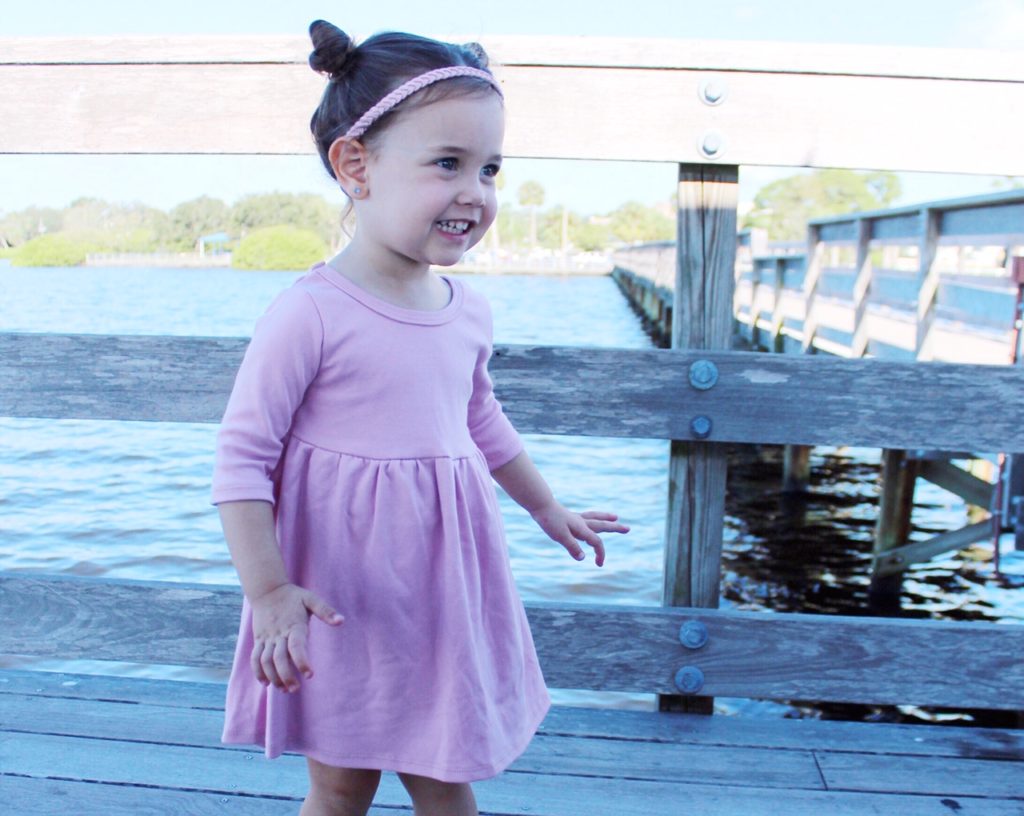 I'm not even sure if transition pieces is a term or if I made it up but I use that term often. A transition piece is something easy to layer up or wear on it's own. Having two little girls myself I am kind of gearing this one towards little girls. Although I did get the green light from my sister to dress my baby nephew however I please when I watch him ;).
The Look:
I am currently obsessed with these three quarter length sleeve twirl dresses I have been seeing in a lot of Fall drops but my favorite by far is from Vivie & Ash. Joie is wearing their certified organic (and super soft) blush three quarter sleeve swing dress.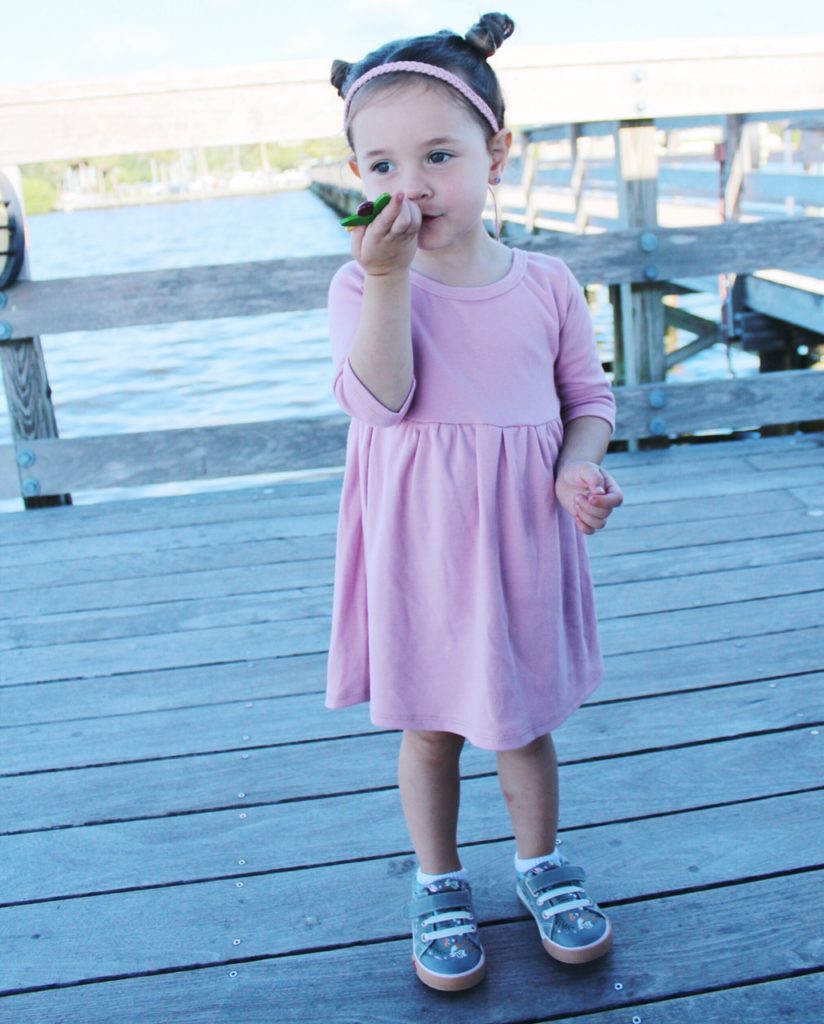 Why it's a Fall favorite:
This dress is truly an everyday dress and (wait for it) it's transitional into the next season. Tights, cardigan, scarf and some boots and you are set for winter. Dresses are my daughters all time favorite and they are worn daily around here. I love buying them pieces that will last and these do just that!
Here are some other three quarter length dresses that we are completely obsessed with and are total transition pieces:
Let me know your favorite place to buy swing dresses below! Enjoy!