If there is one thing any parent has in common it's that they probably have hundreds (more like thousands for me) of photos of their children in their phones. They usually get picked through and the best ones get uploaded to social media. The rest probably end up on your Google photo or Drop box drive never to be seen again. If you're like me, you have all the best intentions of putting an album or photo book together of your baby's first year, or a family yearbook but it just keeps getting put on the backburner. Well now you can preserve all of your kid's childhood memories with this Shortcake photo book in 3 EASY steps!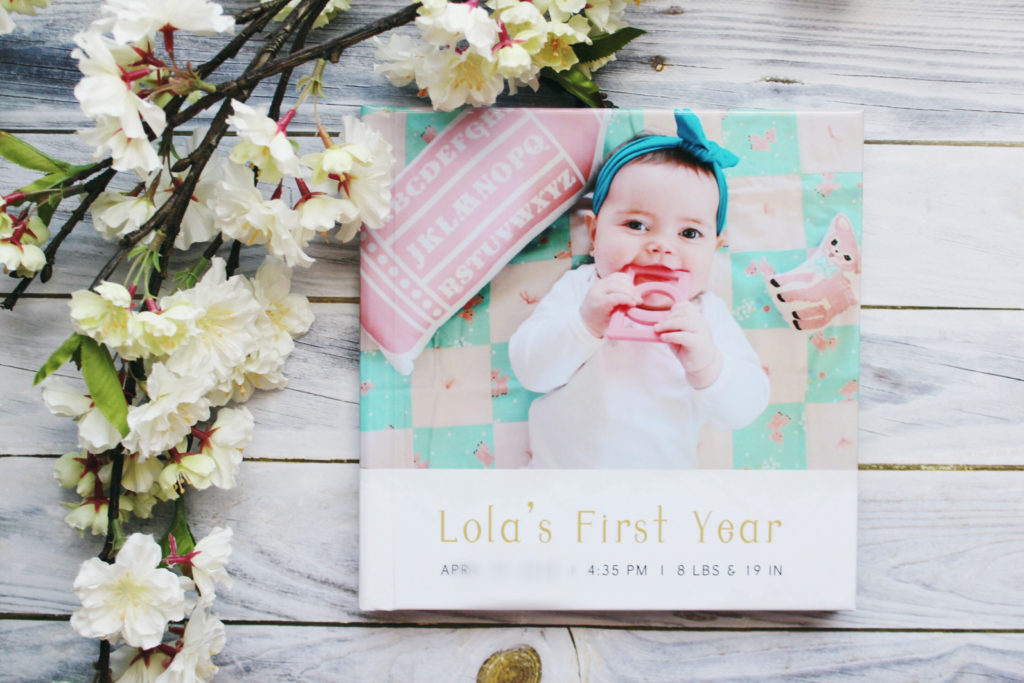 First, a little back-story on this awesome company: Shortcake. Shortcake is an album design service started by Coralee Dixon, a mother who was simply looking for a better solution for her own daughter's baby book. Shortcake focuses on new parents and grandparents who want to truly preserve memories so they will last a lifetime while taking into account the busy schedules of young families these days.
Shortcake created the most beautiful "First Year" book for my Lola and what I loved most about it was I had to do minimal work yet I have this beautiful masterpiece that will last a lifetime! The book pulled together some of my favorite moments from Lola's first year and they came right from my social media accounts without me needing to sift through the thousands of pictures. I didn't have to find a way to organize them by date or upload them on my own.  ALL the "dirty work" was done for me! It literally took me less than 10 minutes to gather the information needed to make this gorgeous book.
So here is how YOU can have a book like this in 3 EASY steps:
Connect your social media (or photo storage accounts) & get started HERE. You simply grant access to these locations and the Shortcake team of designers can get to work on your behalf! They find all the best images from your accounts and they even include the "Caption" from your social media account to the photos so they too can be referenced in years to come. My favorite part about that is that the captions from Lola's monthly photos (that I had posted to my Instagram) were transferred over and thus including all of her monthly weight/height/accomplishment stats! Being my second baby we all know she doesn't have a complete baby book like her sister so this totally made up for that without me having to go back and dig all the information up! I also had a page included in the back where I can still go write some of her firsts that maybe weren't mentioned in the photo book. The designs to choose from are out of this world as well and they are right on trend with the different styles that are currently in-trend.
After Shortcake Inc. has all of your information they get working on your photo book. Once the design is complete they send you a link to preview it and you then have the opportunity to request any edits.
Sit back and wait for your cherished memories to show up at your door in the form of a beautifully curated photo book that you AND your children will treasure for a lifetime. I can't say enough good things about our photo book and I am eager to order again in the future!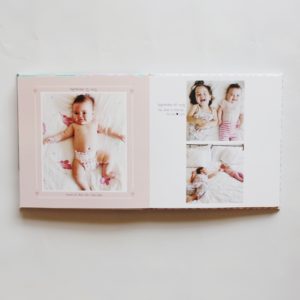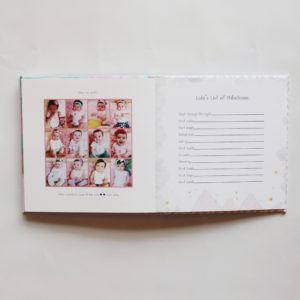 You ready to order yours?! I sure hope so! Click HERE to place your order now!
I'd love to see your final photo books, so make sure to tag #ohhappyplay if you post them to Instagram! Enjoy!