The Modern Wood Frame Play Gym by Finn & Emma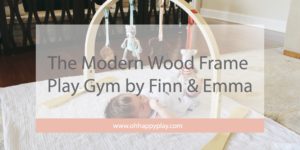 ---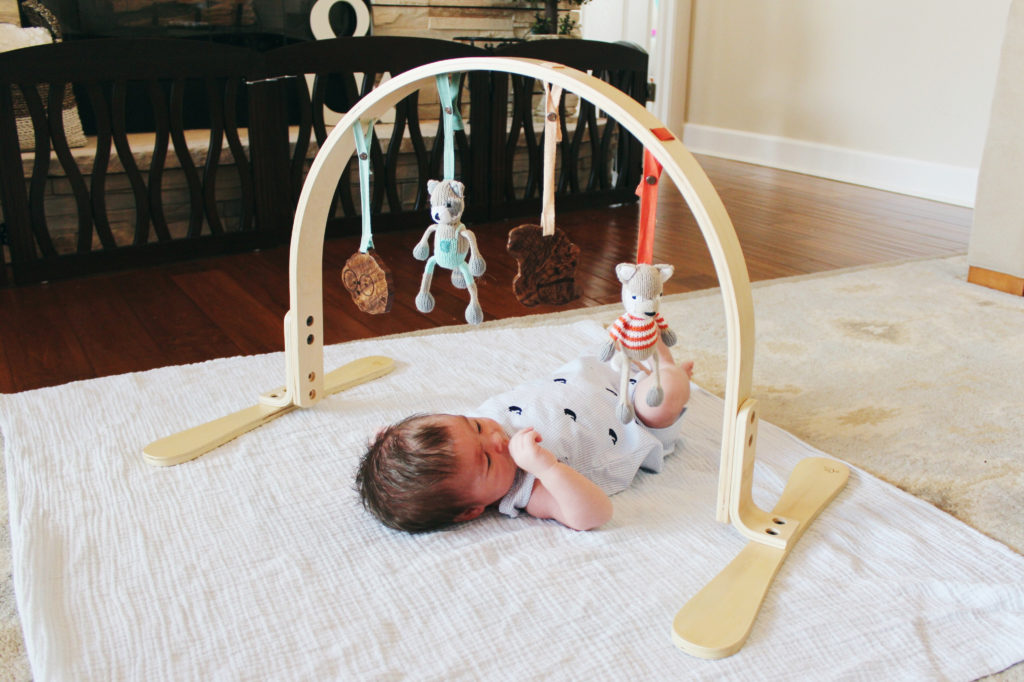 If you have been following along on this blog for a while you know I love simple toys that offer just as much excitement as the average toy but with a little more appeal to the eye. Well this didn't change when it came time for gearing my house up for the presence of another baby. Not mine, but my brand new nephew, Brody! Living only 5 minutes from my sister I knew I wanted to have some stuff around the house for him to enjoy because I knew he'd be here a whole lot. One of the first toys babies are old enough to enjoy are play gyms so that is what I sought after first. They offer great sensory and visual stimulation to babies but typically nothing less than a huge eyesore in the living room. Well to my surprise it doesn't have to be that way anymore, let me introduce to you the sleek and fabulous design of the modern wood frame play gym by Finn & Emma.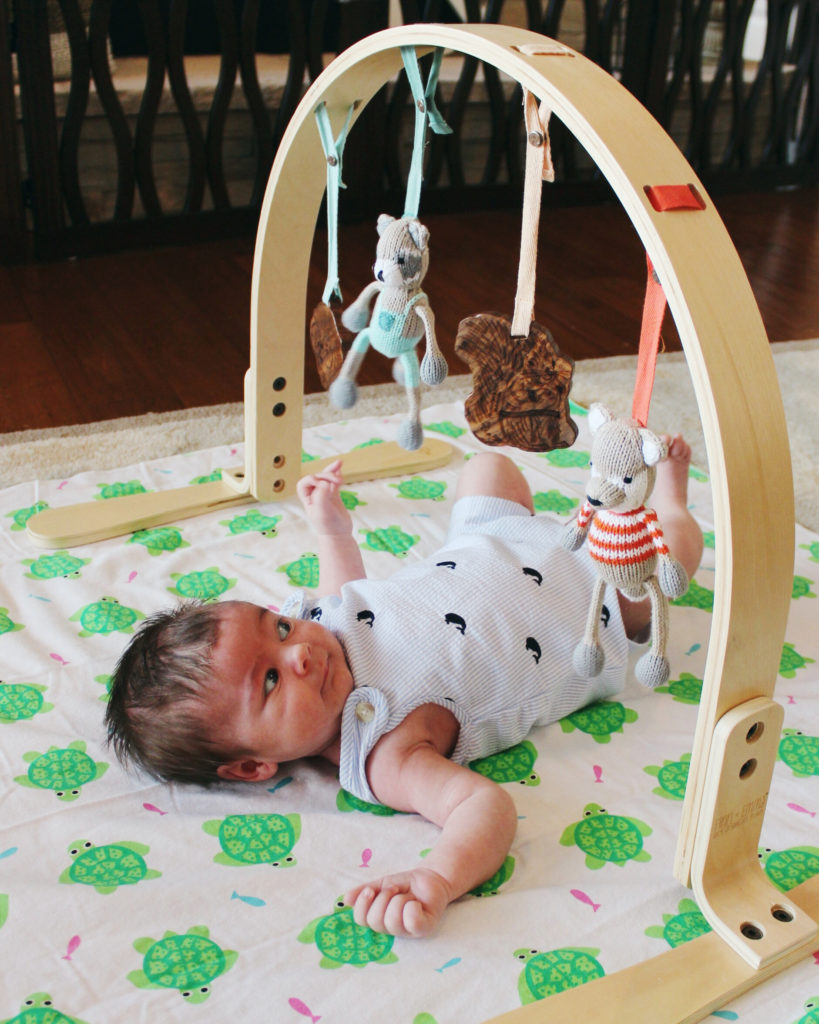 If you remember a few months ago I did a brand spotlight on Finn & Emma (that you can find HERE) and gave you the whole spray down on this amazing brand and their promise to bring you safe products for your babies/children. We have loved their super soft clothing line ever since and I was so excited to get one of their extremely sought after play gyms when they became available. These things sell out fast as they are one of their most popular items in shop and I can totally see why now! Here are a few things to know about these amazing play gyms:
These play gyms are adjustable to two heights. This makes them able to grow with your child, which in turn offers longer use than the average play gym.
Wood dolls and knit dolls (or play gym buddies) are interchangeable and can be used outside of simply the play gym. You can hang them from your little ones car seat, high chair or stroller for on the go fun as well!
These play gyms are made with 100% birch wood frame that is finished with non-toxic stains and lacquers (free of lead, phthalate, nickel, mercury, and VOC's).
The play gym buddies are made just as safe to ensure your little ones are out of harms way when playing with these cuties. The wooden dolls are made from Indian hardwood and finished with vegetable see wax and the knit dolls are hand-knitted by artisans in Peru.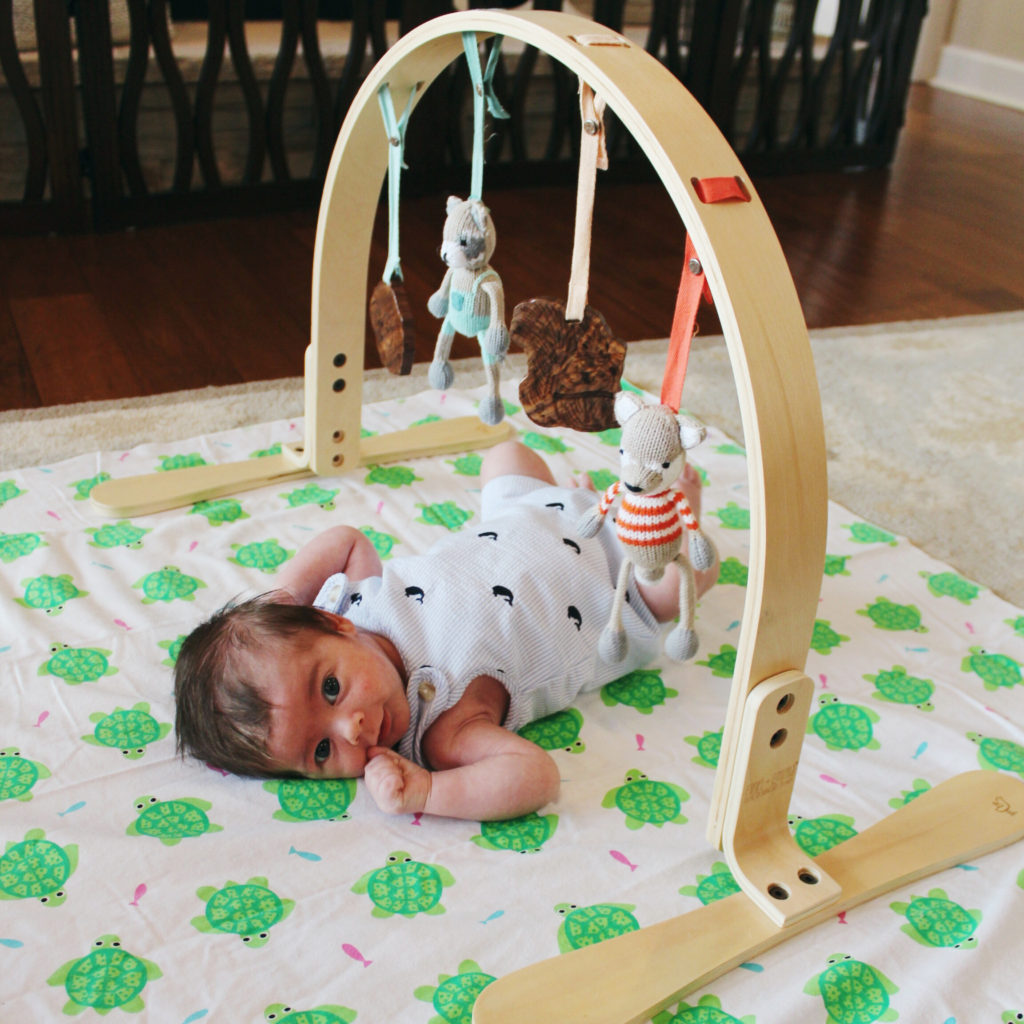 Lets be real, your tiny human may be just that, tiny, but they come with a little of baggage (or just plain STUFF) so finding the best alternatives are key! Every ounce of this play gym is well made and more than just a toy for your little one. It truly is a décor piece fit for your little king or queen. Whether you have limited space to hide baby toys or you just have an eye for design, the Finn & Emma wooden play gym is the perfect one for your babe. It's sleek design makes it fit in any room of the house and ready for play! Shop all their play gyms HERE. If you love this natural woodland one shown in this post, you can find that exact one HERE.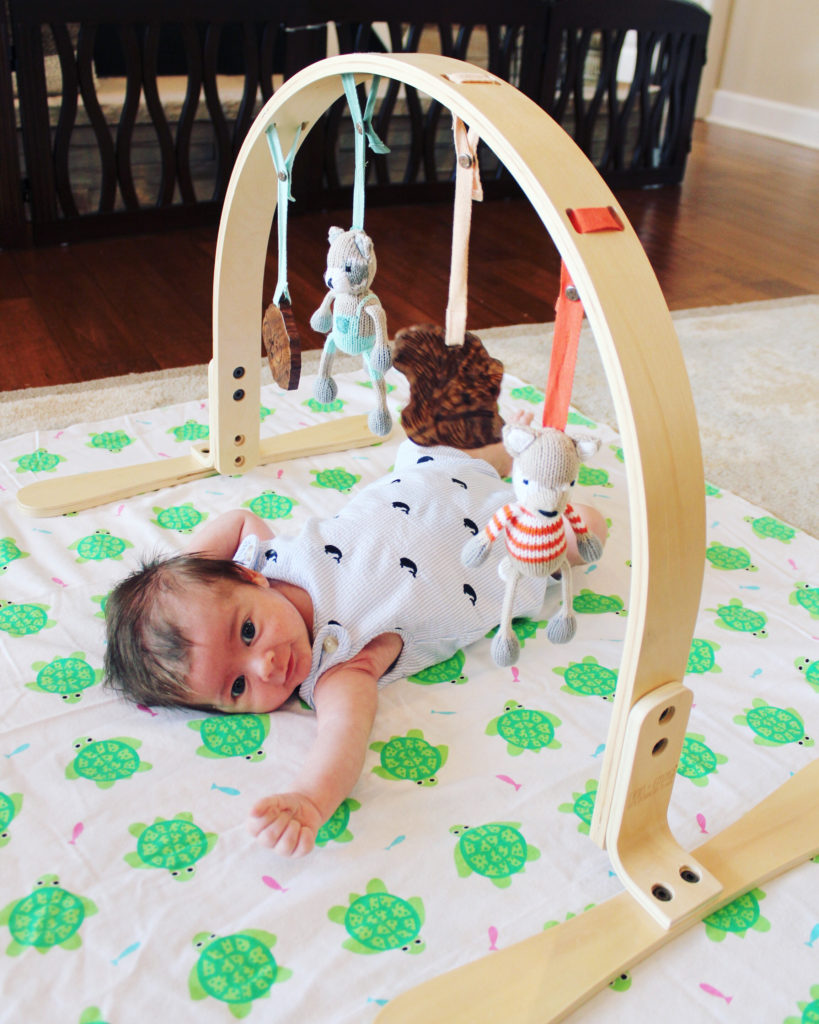 I hope you love them! Enjoy!