---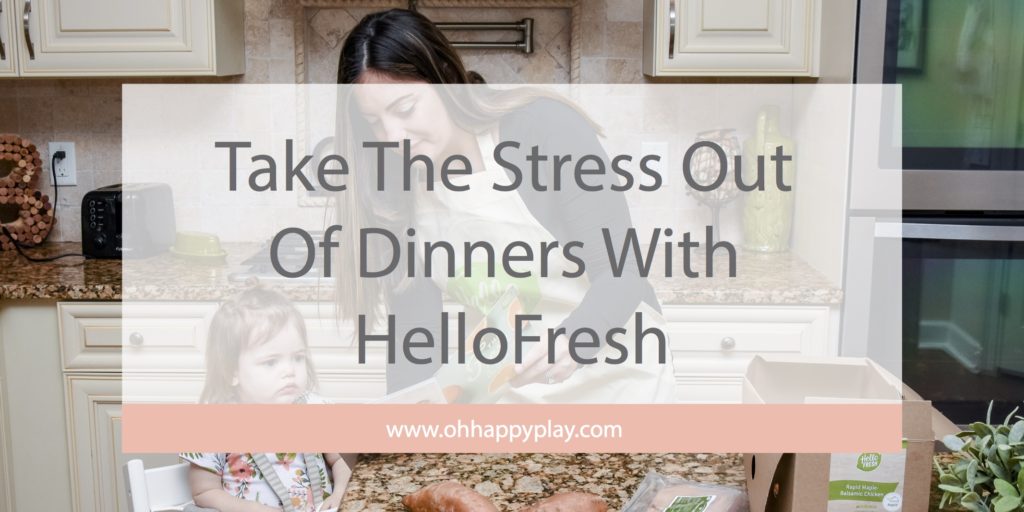 ---
Take The Stress Out Of Dinners With HelloFresh //
Being a mother (or father) you sometimes find yourself wearing MANY hats. Somewhere between chauffeuring your kids to school and practices you also have to keep a tidy home and make sure they're fed and happy. With two girls under three years old, I can honestly say that most days I am just trying to stay afloat! I don't think I am alone in that either and that's why when I found out about HelloFresh and how they take the stress out of dinners for busy families, I just knew I had to share them with you! And you know I'm coming at you with an amazing discount just for YOU!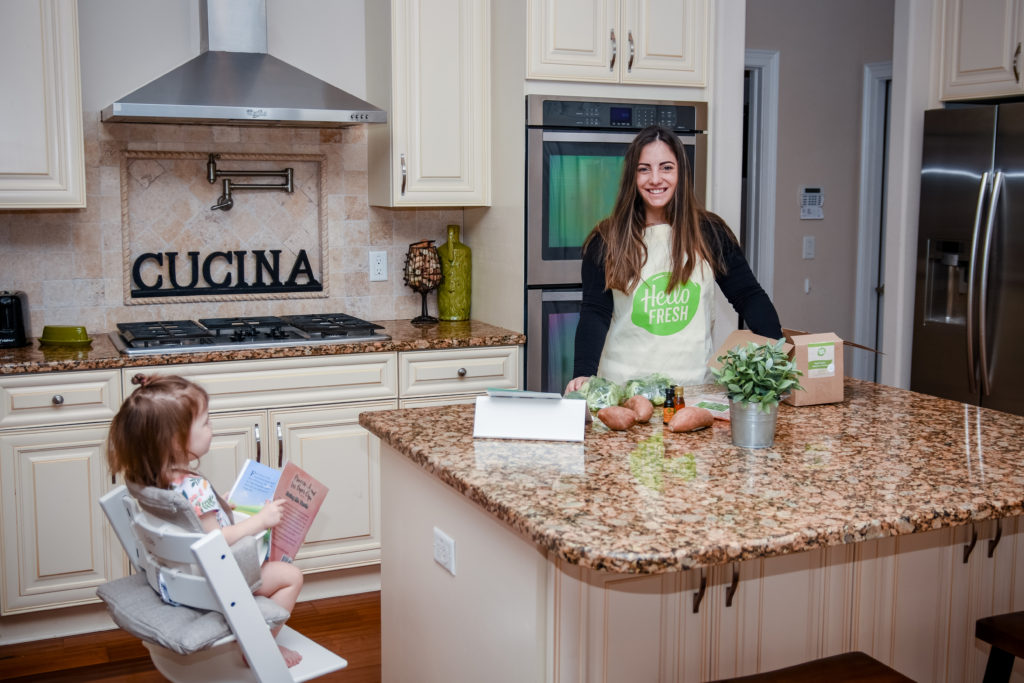 I'm going to go ahead and quote the one and only Carrie Bradshaw when I say,
"The only thing I've ever successfully made in the kitchen is a mess. And several small fires."
That has been true my whole life, UNTIL NOW! I grew up with a Dad who is basically a chef and to this day cooks for all our events. You'd think this made me a great cook but I never picked it up. My husband finds actual joy in browsing the super market for ingredients and coming up with meals but again, it's just another chore for me. BUT whether I enjoy it or not, I have a family to feed and I didn't want to bore them every night with the same few meals that I have mastered so I knew I needed a solution. Also worth mentioning between my husband and oldest we have some severe food allergies so it takes a lot of planning and effort to make a meal fit for everyone and, truthfully, it just became tedious.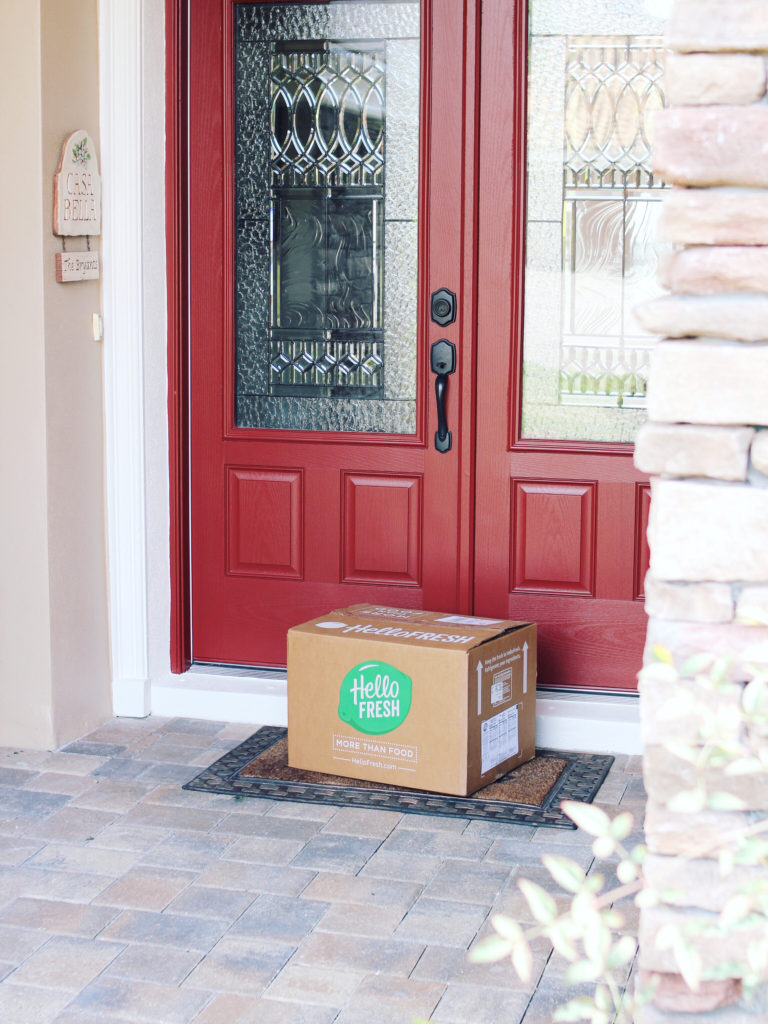 HelloFresh is a full service meal delivery service that takes all the pressure and prep out of cooking a meal! They offer delicious recipes, fresh ingredients and multiple subscription options that best fit your family's needs. Every week you get quality, already portioned healthy meals right to your doorstep.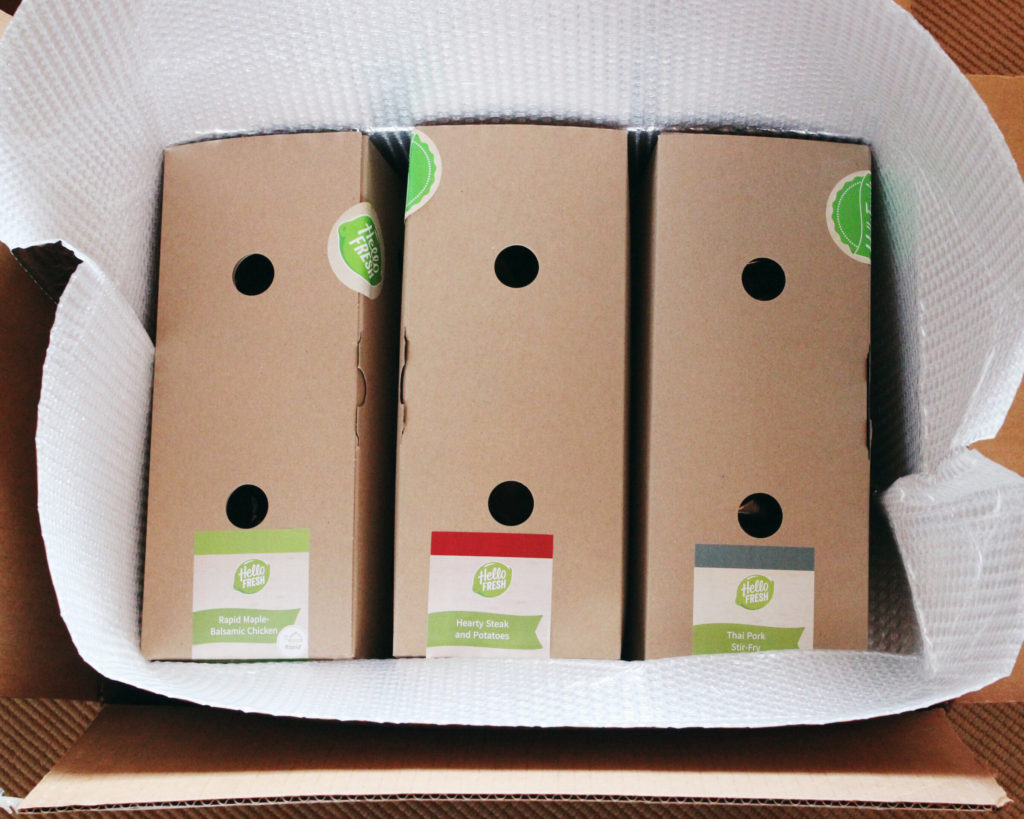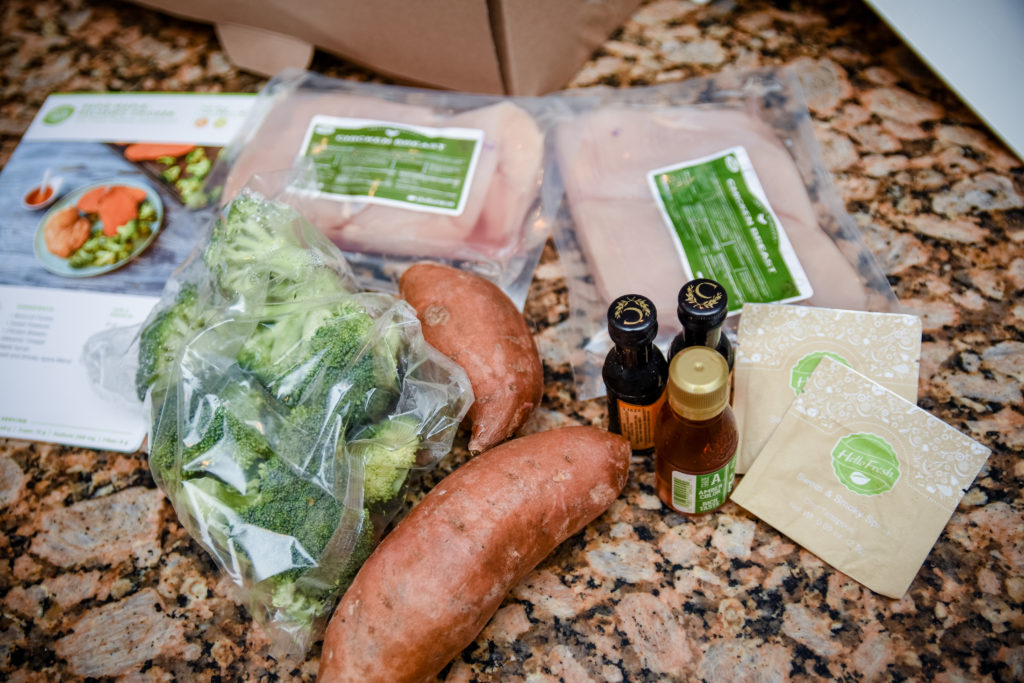 All you have to do is follow their simple instructions and cook!
HelloFresh has been amazing for our family and here are just a few reasons why:
It has pushed me out of my comfort zone and truly shown me what I am capable of! Part of my hesitation in cooking is the thought of failure. From missing a step to adding too much spice, it all stressed me out! But with HelloFresh I don't have any that! Everything is pre-portioned and packaged in a separate box for each meal, so I don't have to stress about wrong portion sizes at all!
No wasted food! The amount of left overs we typically have that don't get used is a shame. With HelloFresh everything is portioned out exactly for either 2-4 people and we haven't had much left over at all after these meals, which is a relief!
It gives me confidence in the kitchen and has been such a learning experience for me! I have taken a cooking class before with my husband (long ago) and I almost feel as though I am getting more of a cooking lesson every time I cook a HelloFresh meal! This is because they provide you with a step-by-step guide for each meal they send. It doesn't get more simplified than that! 
Bonding time with my husband has been my most favorite part of using HelloFresh thus far. Sometimes if my husband is working later I will get the food ready to go but between his work schedule and the girl's bedtimes being on the earlier side (6:30pm & 7:30pm) it's just easiest for us to eat after they go to bed. Having a meal on the table when he comes home from work will be great when the girls are a little older but for now and for us, this works out great and we use this time as "our time." Plus he really enjoys it! We chat about our day as we cook and work together with each step along the way. It has been so fun for us and it's become a time we both look forward too (instead of just another task.) On the evenings I do get to prepare dinner ahead of time I love including my girls in the process too! 
Allergen friendly! We are high maintenance when it comes to allergies in this house but HelloFresh has taken the stress out of finding meals we can all eat because after you input your allergies they eliminate those recipes from your choice options! This way you know all your meals will be safe for every member of the family and for that I am super grateful!
We save money by not eating out as much. Having the meals sent and ready to go we aren't tempted to eat out as often because we already have delicious options at home. We're not eating the same few meals every night so we don't get bored as often either. It has definitely persuaded us to stay in more times than not!
And lastly, but certainly not least, who wouldn't want to skip the grocery store with two crazy little kids (who I ADORE!) 🙂 
If you have more questions on how these subscription boxes work check out their "How it works" tab HERE.
If you're ready to start using HelloFresh now then you're in luck because I have a special offer for my readers only! Use code HAPPYPLAY35 to receive $35 off your 1st box (first-time customers only)!!
With a deal like this you can't pass up giving them a try! I know you will be hooked after just one week! Give it a try now by visiting their website here: www.hellofresh.com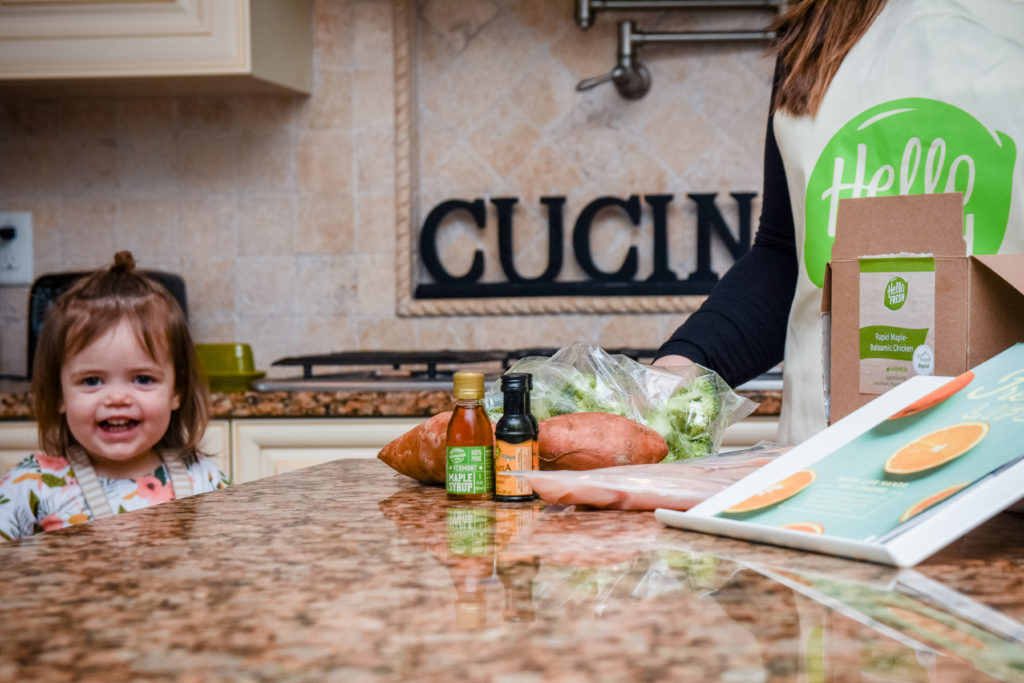 Enjoy!!