Building Casa Bryant: A First Look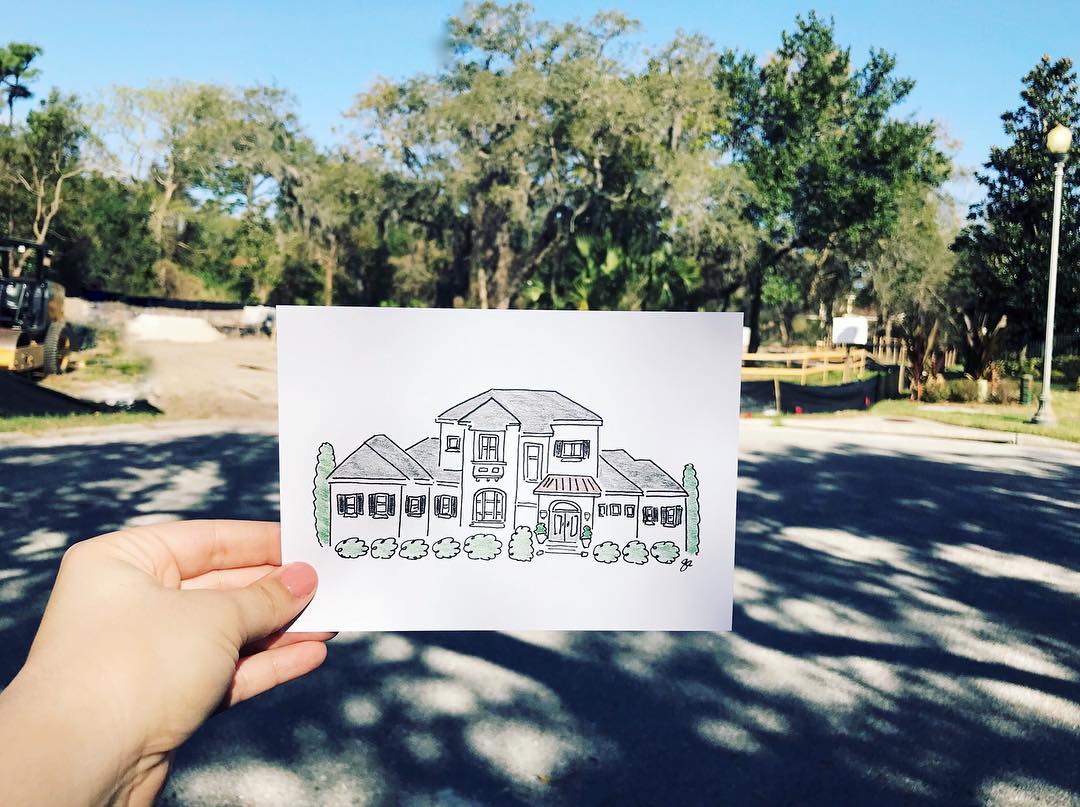 ---
We are less than a year out from our new home being done and to say I am super anxious is an understatement! We have been designing this house for over a year now and watching it start to come to life in these past few weeks have been amazing.  Designing this house has been so fun for us and I've had a lot of questions/requests to share the process and home design inspiration with you all. So since I promised I would take you along for the ride so this will be my first post in my 'Building Casa Bryant' series here! 
A First Look – Home Design Inspiration
This is where it's going to get tricky since the house is in the beginning (and boring for most part) stage of being built I can only share with you all some pictures that have inspired us up until this point and drawings of our home. These images are ones we have shared with our designers to go off of when designing each room in the house. One of the features of the home we are settled on is having a wonderful staircase.  Some of the images were snagged off Pinterest so for the images I haven't been able to track down the owner and get authorization to use I will simply just link to the pin on Pinterest in which I found it (just a little extra clicking for you but technicalities so please forgive me!)
I will list by room some inspiration! Enjoy!
Home Design- Exterior:
Our actual home elevation is this: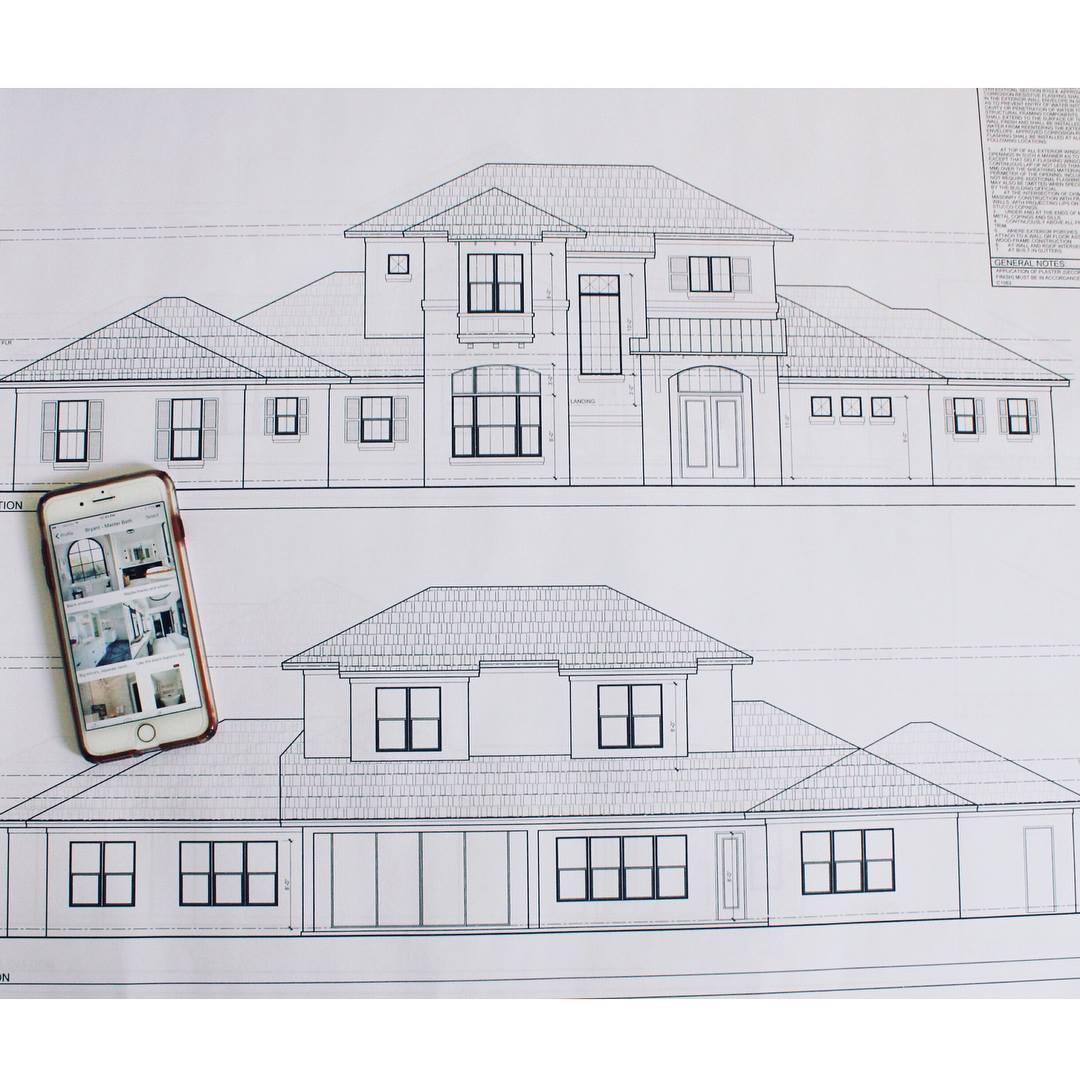 Our exterior inspiration: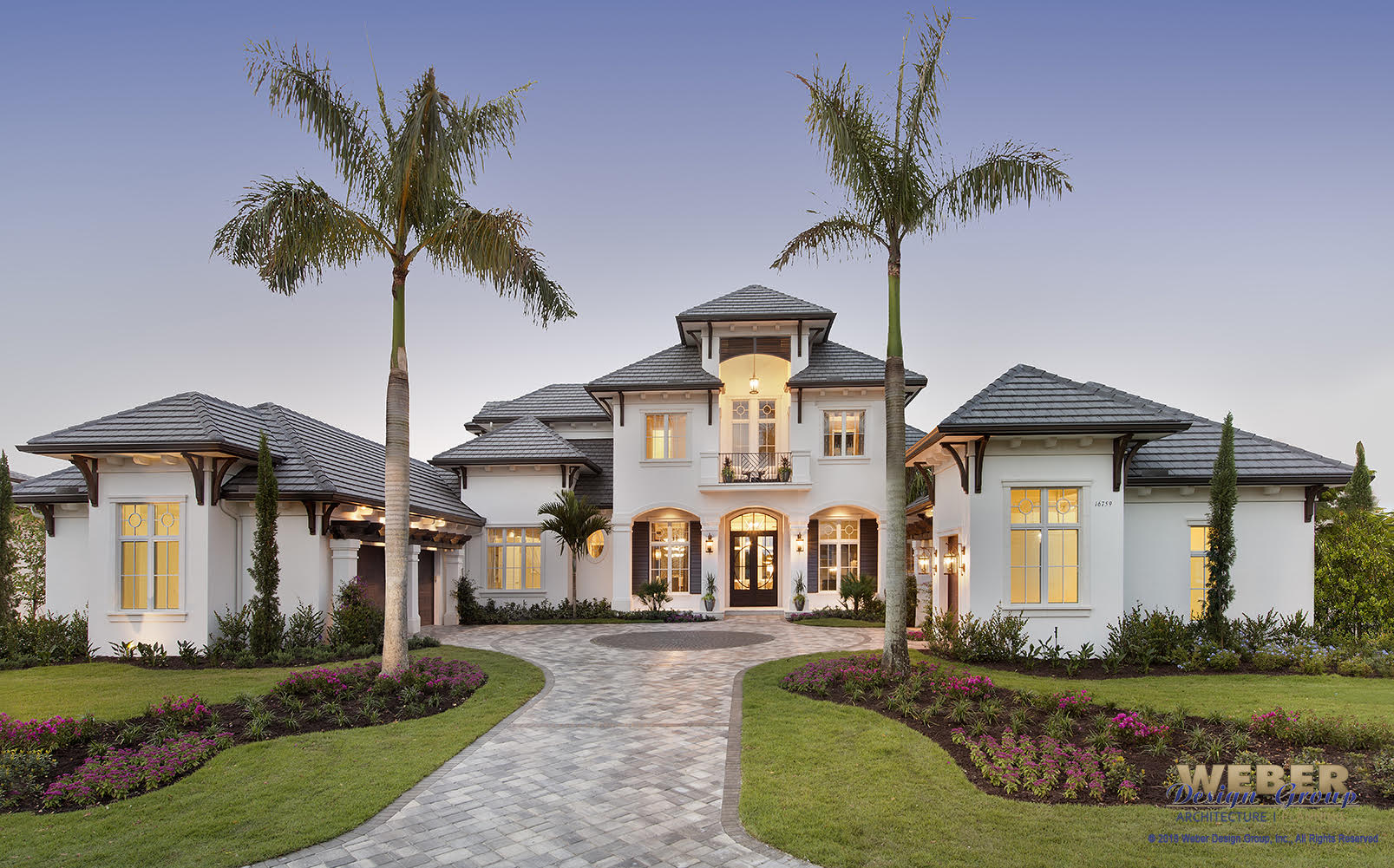 My most favorite part indeed! Above is our actual exterior elevation and below that is the home we used as inspiration for the colors and details. I found this beautiful home on Pinterest from Weber Designs and I have dreamed of making these colors come together on our own home for a long time and I can't wait to watch it happen! The exterior of our home will be a shade a white and the roof will be black. We will have black shutters and we are currently working on finding the most perfect front door (comment your suggestions below!!) This was our previous front door and I still love it but will likely pick something different (yet sort of similar) this time around: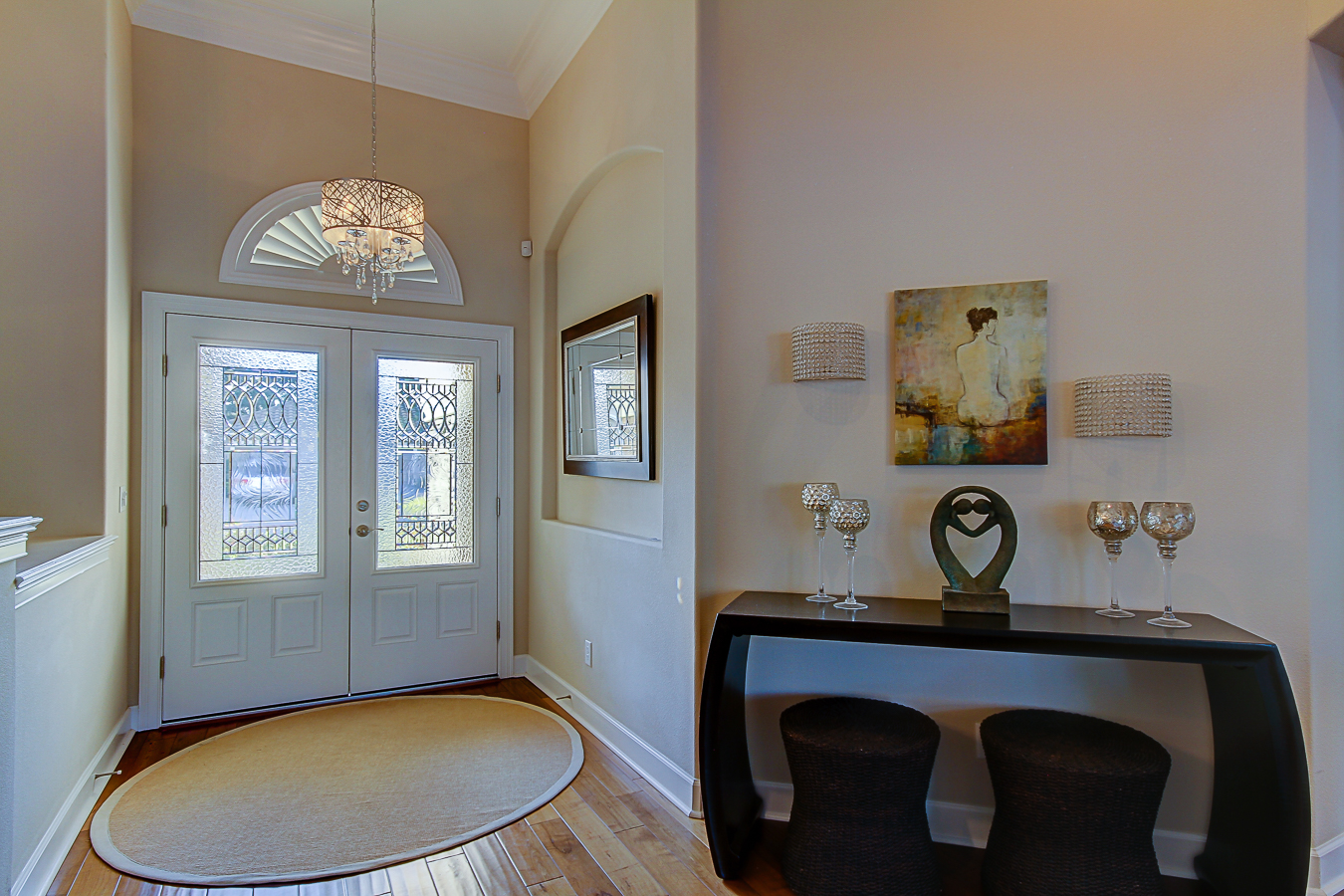 My favorite feature of our new home is a statement piece right above the front doors, a metal roof! The color will be similar to the one below (brown tone) and I think it will really make the exterior pop! Notice the details on the large open windows too. SO much attention to detail in every aspect! I hope to landscape with some pretty palms and we'll have a large circular driveway for all the parties we plan to host!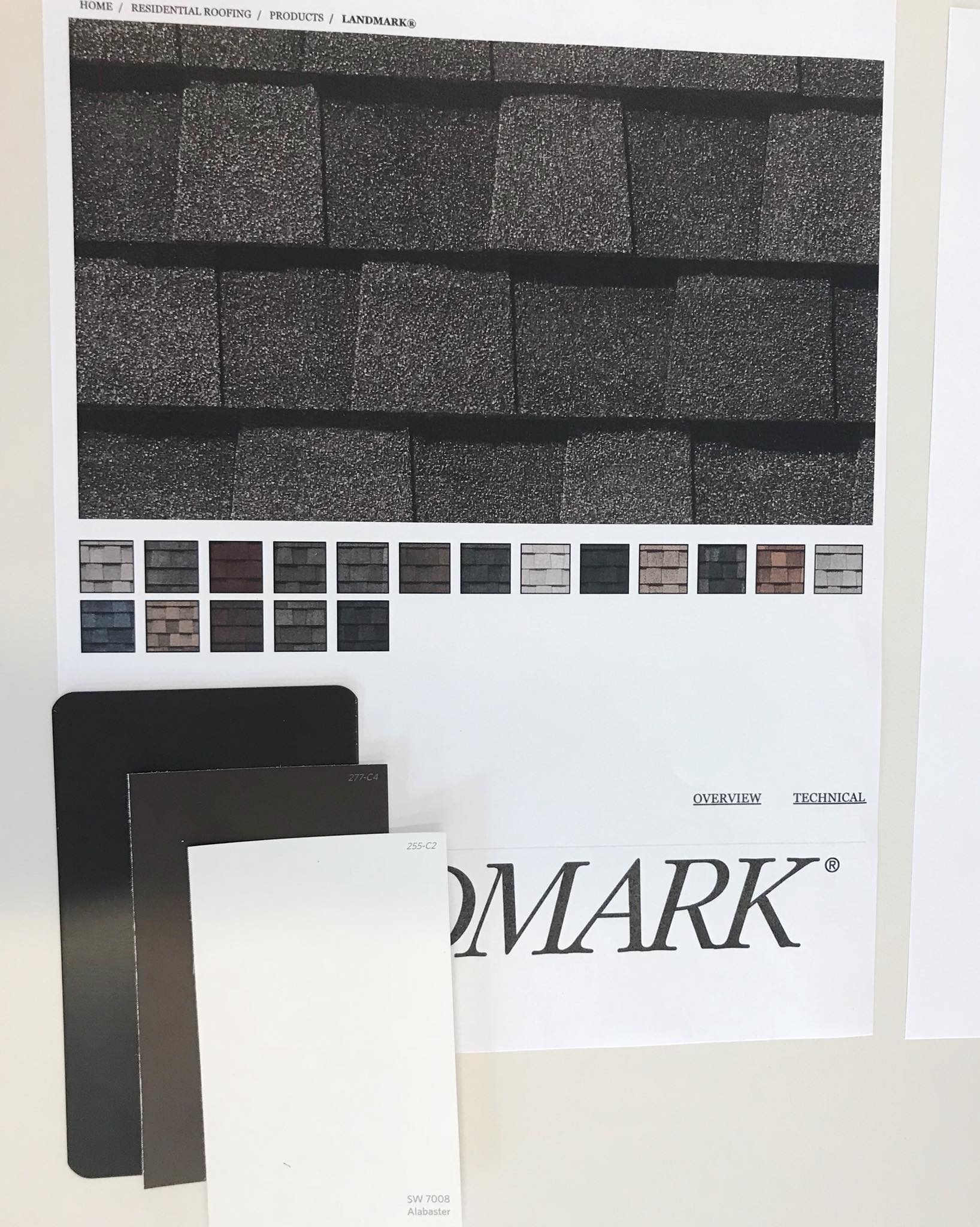 Home Design- Great Room Layout:
We entertain a lot and in our last home, no matter how hard I tried, people would not go near the dining room. I would specifically set food over in the dining room area and yet nobody would stay there long. This made our house super cluttered because people would gather around the kitchen and the living room (which I think is super common) but hard when you're trying to fit lots of people in your house! SO for that reason we decided on a great-room plan! This means that essentially the kitchen and dining area are connected and both sit directly off of the great room (family room).
OLD HOUSE LAYOUT (not a "great-room" layout):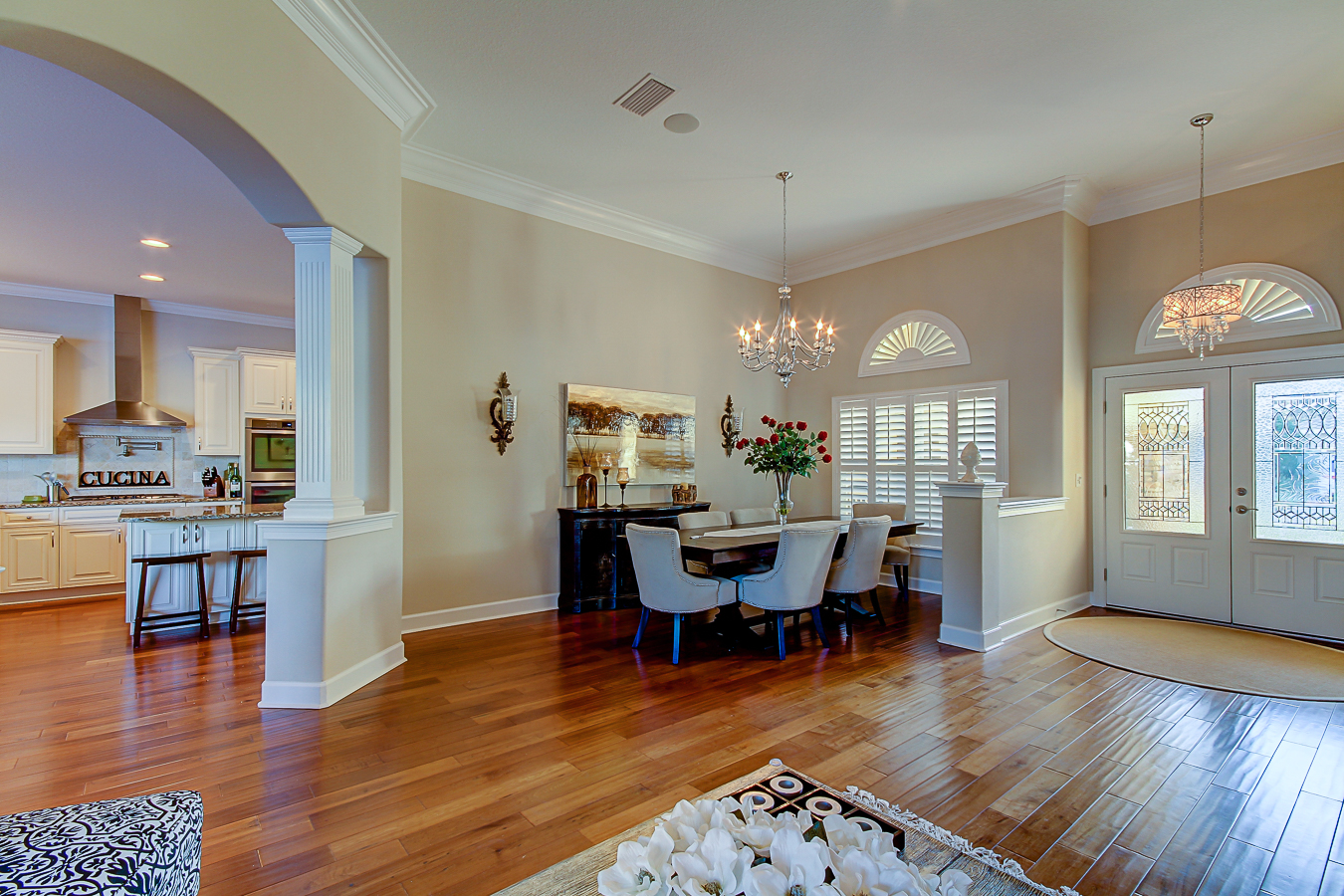 This is an example of a great room/dining/kitchen: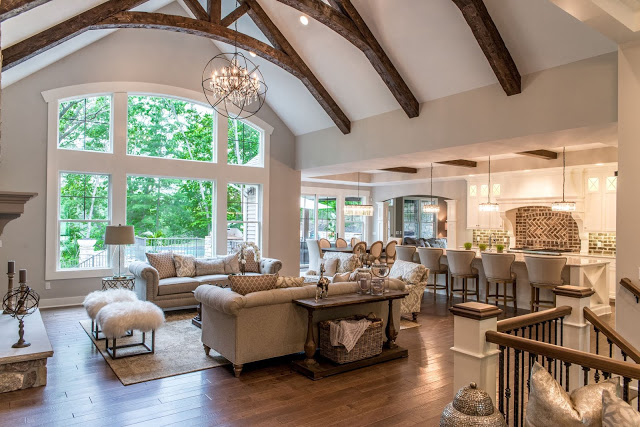 Ours will be more white and will have sliders like this example found here: https://www.pinterest.com/pin/464222674075753887/
The floors throughout that part of the home will be a light hard wood like this: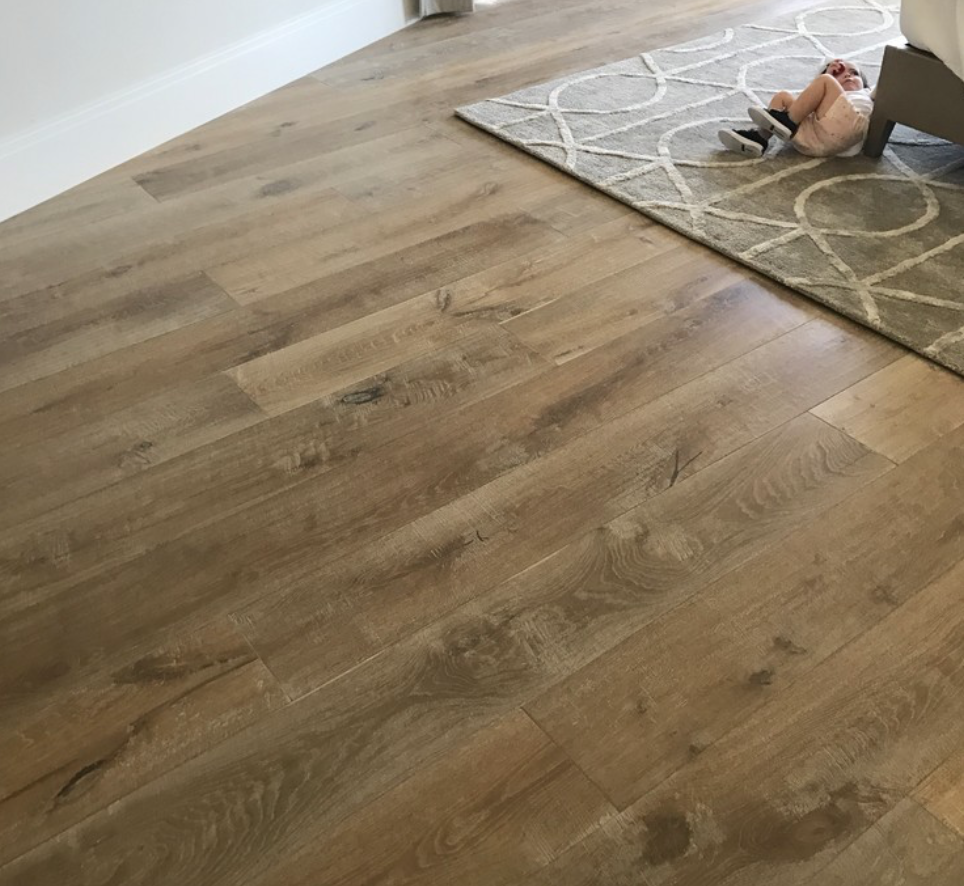 We will have coffered ceilings and a statement fireplace similar to the one in our old home (shown below) however we will have built-ins on either side in the new home like the image below that! The ceiling will be similar as well!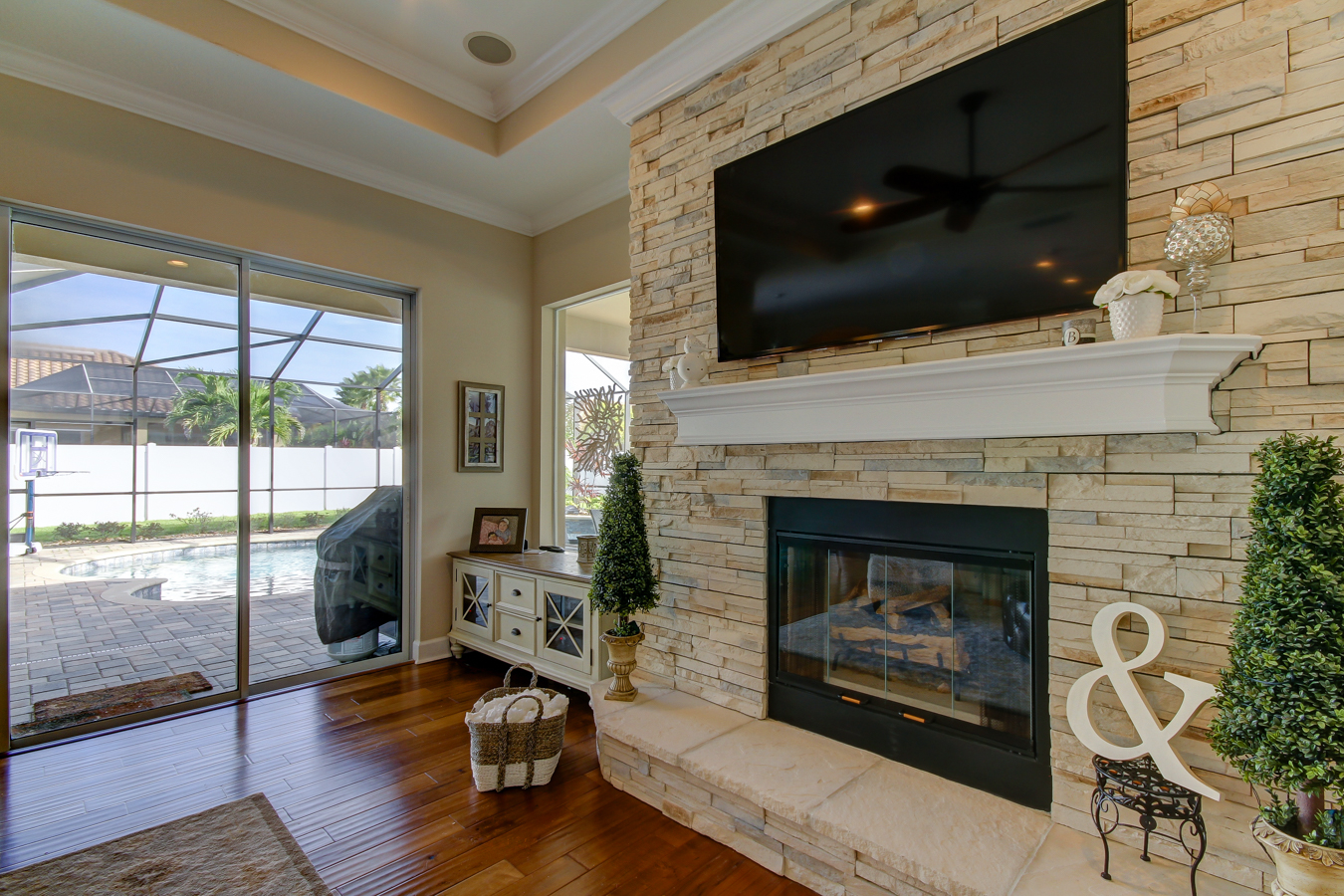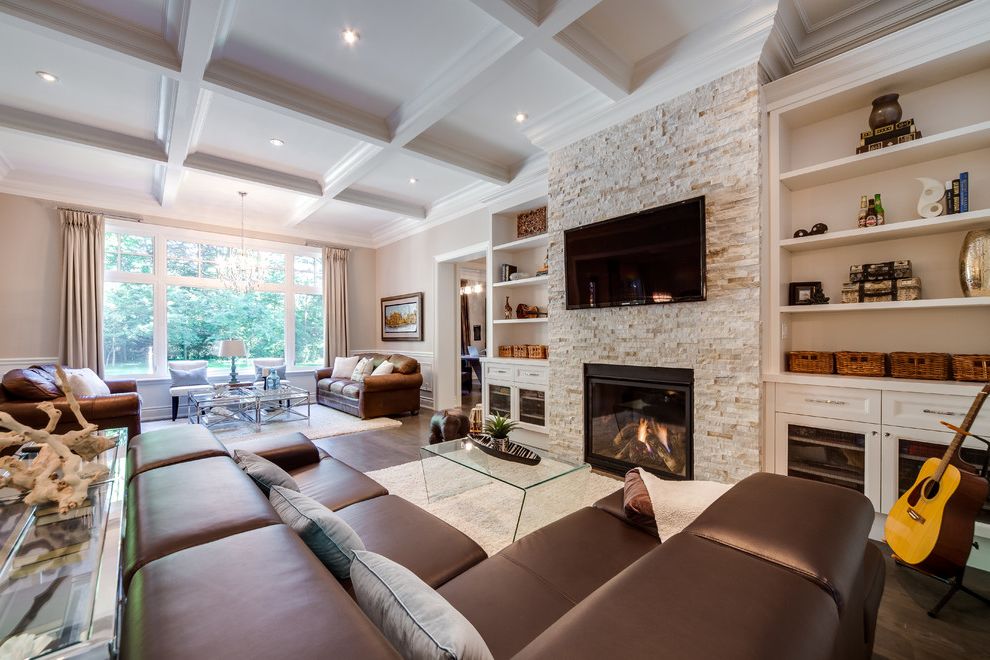 The Master Suite:
We will continue the light hardwood floors shown above throughout the main area of this room. I want to decorate in black and white and keep it very simple yet eye popping like this design below:
We will have a sliding barn door leading into the master bathroom where you will also find our his & hers oversized walk in closets (mine being much bigger than his of course! Relax, it was his idea lol)
The bathroom itself will match the black and white theme with floors and cabinets similar to this design below. We will also have a walk through shower like shown but placement of everything will be different of course. We have a stand alone tub in a rectangular shape and behind the bathtub will be white stacked stone instead of the tile shown.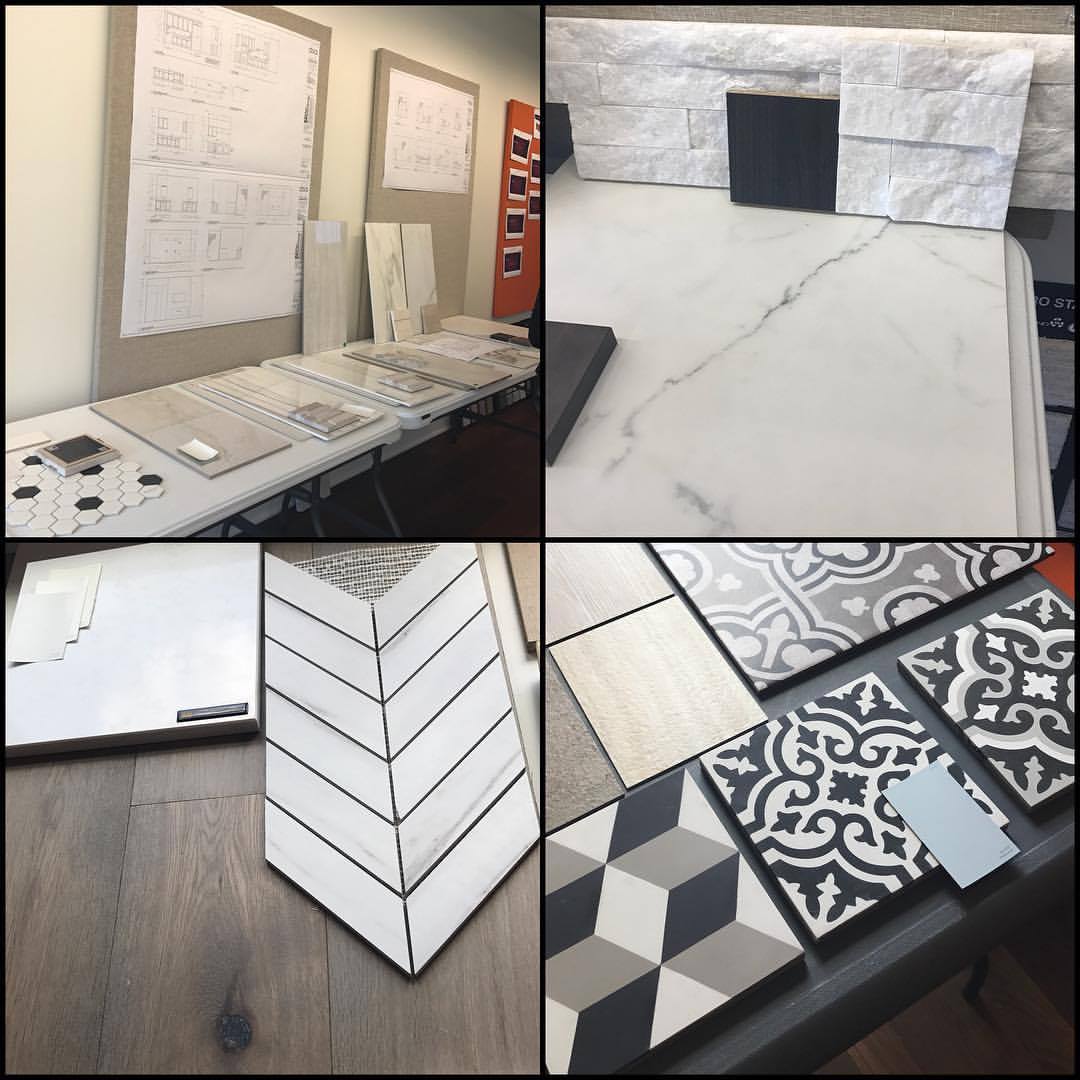 This is my old closet and I plan to do a similar design in the new one: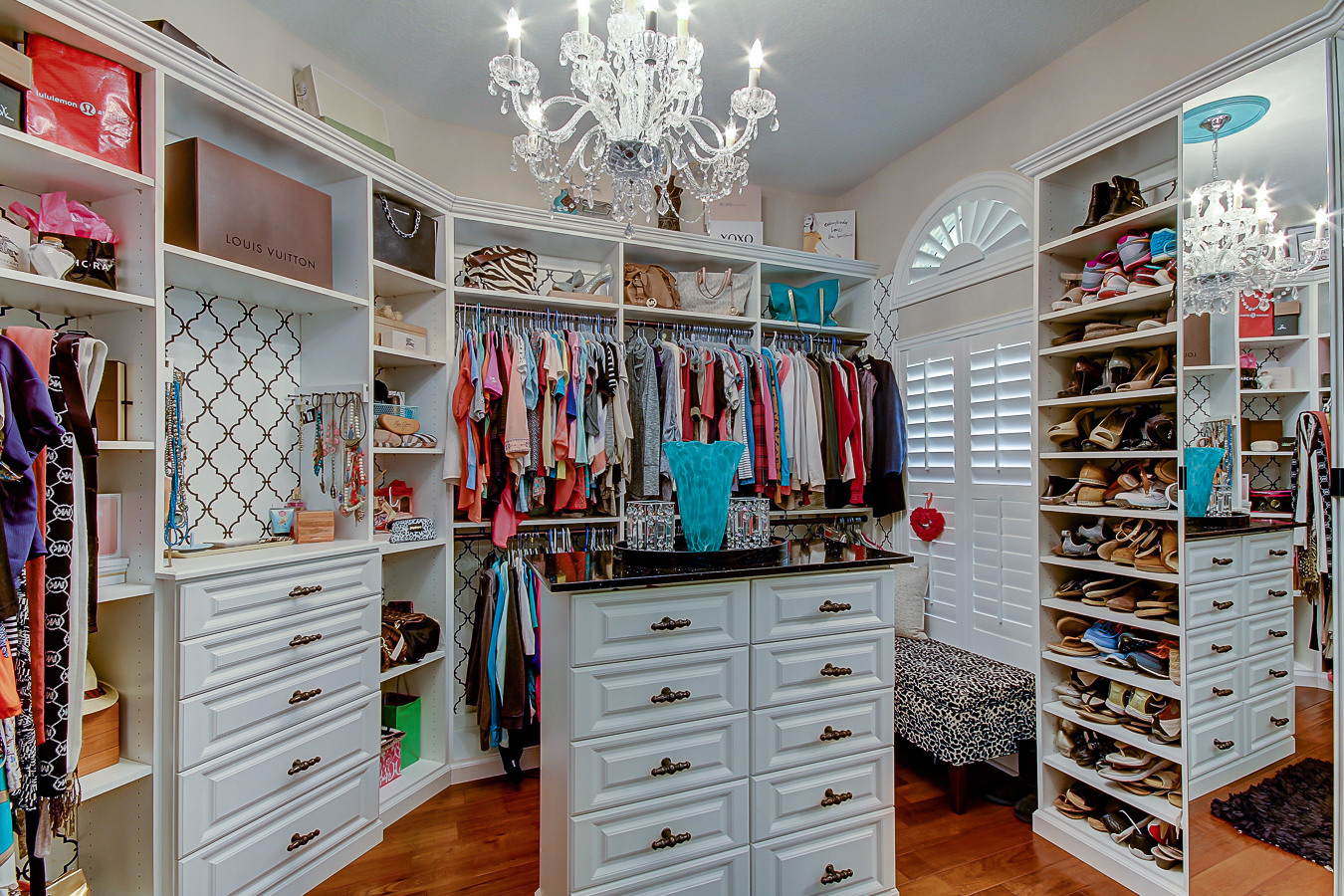 Another unique thing about our master is my office will be hidden back in there. It will be its own room with a sliding door leading to it but it will be the perfect escape for me to go when I want to write! I am hoping to do a bookshelf secret door there to make it even more unique! Here is an example of how I will utilize that small space as an office:
The Playroom:
I have said it before but the playroom is already my favorite room of the house! I designed a lot of the downstairs around this room. I specifically wanted the stairs to share a wall with the playroom so we could make an under the stairs playhouse, yes you heard that correctly, it was my main focus (ha-ha).
Our playroom design post is now LIVE by clicking here!
Our Under The Stairs Playhouse is installed and you can see it HERE!
If you haven't seen these done before you can see one shown here:
https://www.pinterest.com/pin/475833516861478507/
and
Also this adorable one by Chris Loves Julia: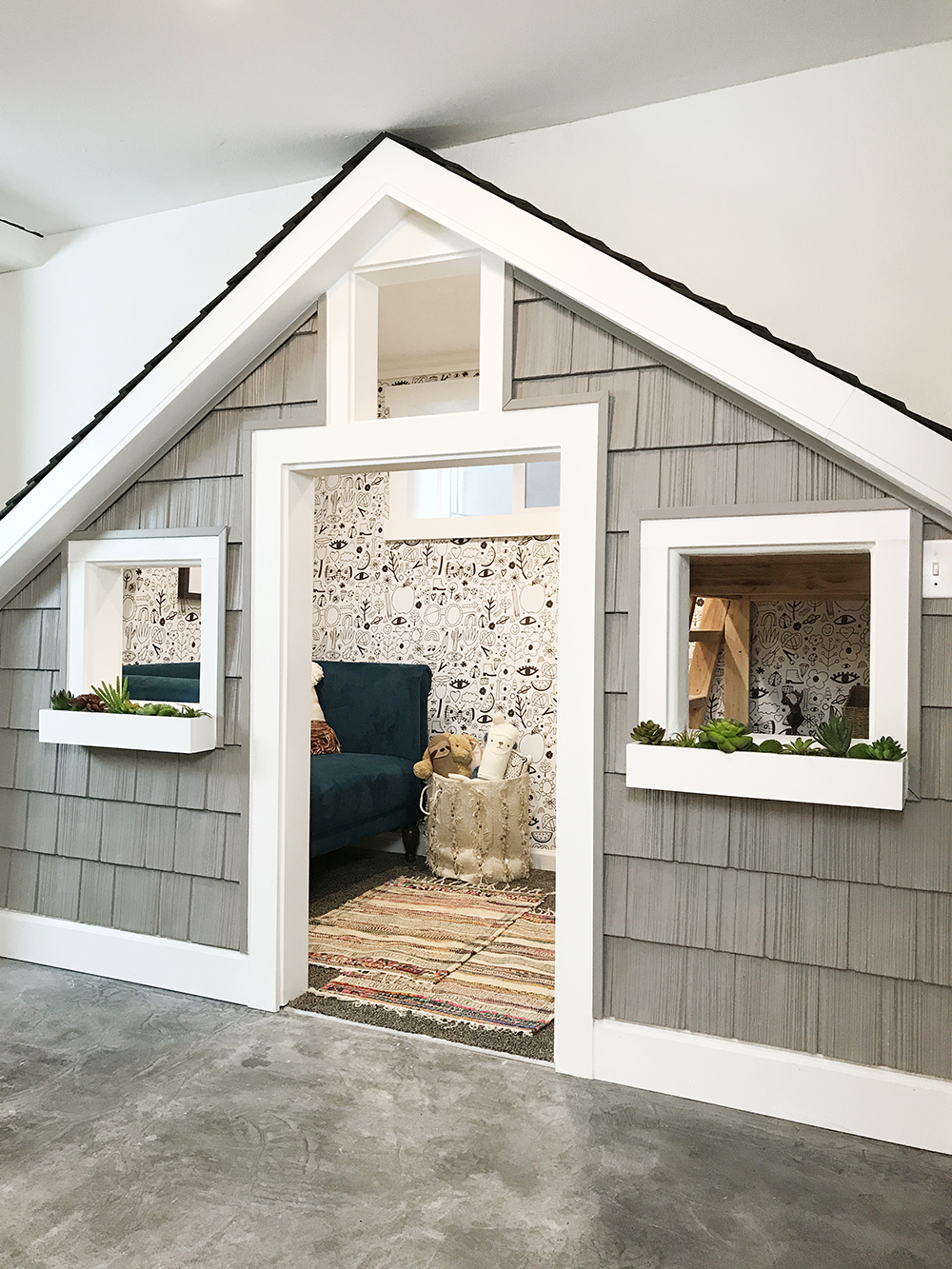 This space will be extra playspace for now holding their play kitchen and baby doll accessories and down the road I figured it would be easy to transform to a reading nook.
Other Rooms:
Downstairs will also have our utility room, guest bedroom, pool bath and of course the man cave (aka the media/pool table room in which we will all invade!) Here are some inspiration for those rooms-
Media: The Media room will have white washed flooring and will house my husband's pool table as well as a little "media area" similar to below:
-and-
https://www.pinterest.com/pin/220324606746892268/
Utility – Having 4 kids it seemed like a no brainer to choose two stacked washer dryer systems like below. We have lots of laundry in our future!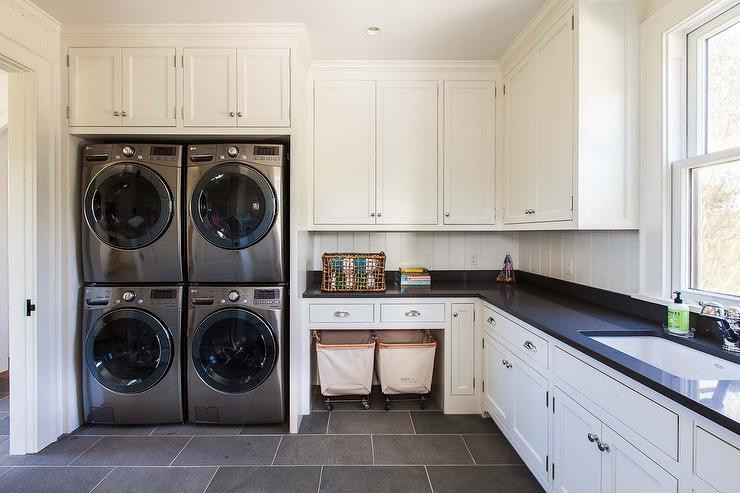 Outside living:
We haven't designed the pool itself yet but I would love to decorate the covered area like this:
https://www.pinterest.com/pin/AszhJMrbuu_c_tXHC2YGG1yuapKxA3jRHdLbfQIS_JXZUhQTkG32NSFK167X3HEP1Q/
And this (but think a light & bright version):
I have pulled a lot of the outside color inspiration from this photo below as well but our pool will be screened in and scaled back from this exact pool. But it will feature a "beach area" and some cool water features! This photo is what I mean when I say light and bright: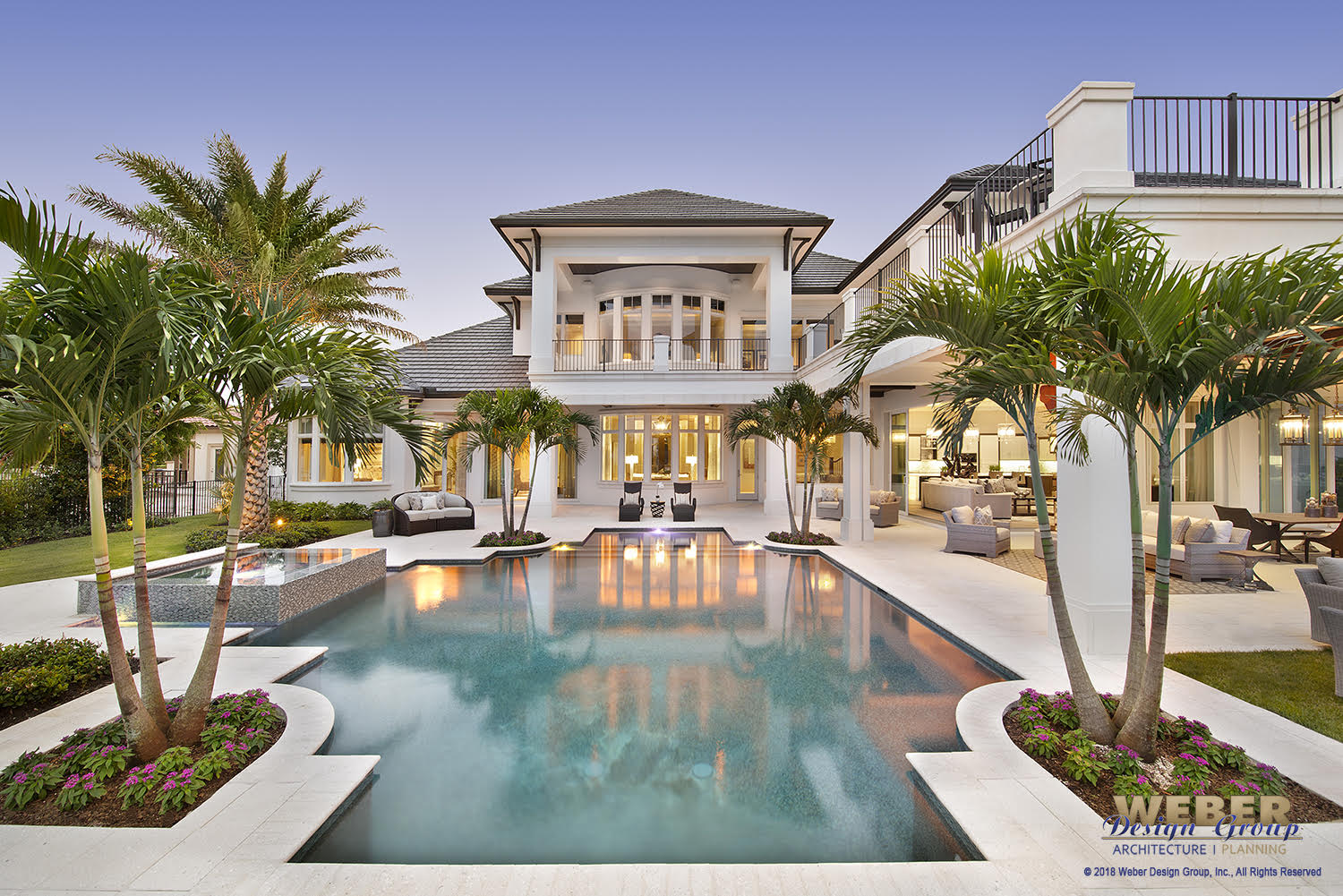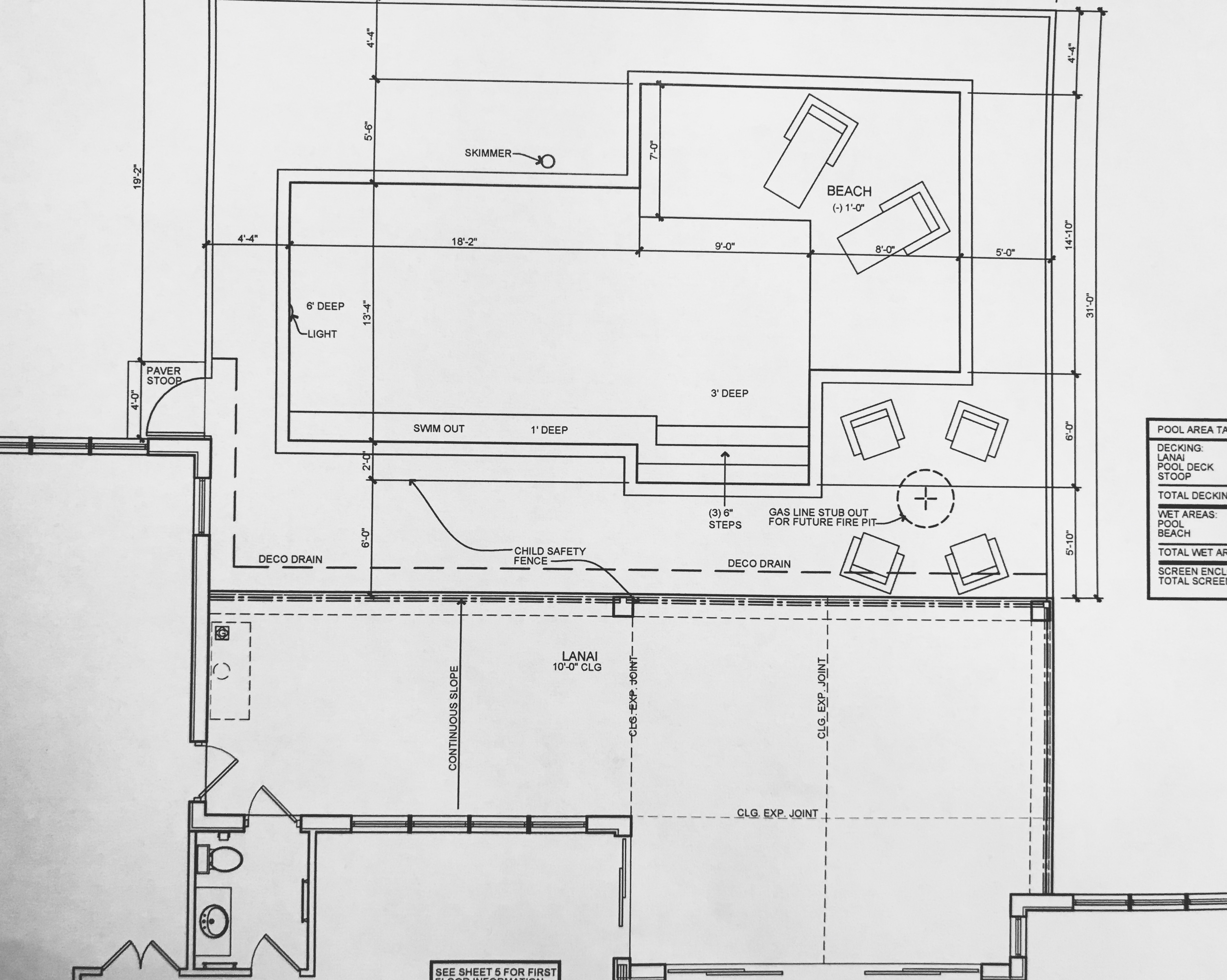 Upstairs will be three kid bedrooms. We haven't totally decided on how we will allocate the rooms but each room will have a gorgeous window seat with shelves on the side like this picture below. The two larger rooms upstairs will share a bathroom and the one smaller room has an ensuite attached.
The house itself will be amazing but the backyard will always be one of my favorite parts of the house because the lot itself is what sold us originally. It's not common in the suburbs of Florida to have big lots and especially in our area so when we found this empty 1.25acre lot with a pond in the back we knew it was the one for us! I envision A LOT of outside play happening at our house and the backyard will be perfect for all sorts of adventures. Here are a few ways I hope to style our backyard:
I would love to have some soccer nets set up like below:
I'd love to have a cool play structure in the back of the lot by the pond for the kids. This one caught my eye as inspiration:
That is a wrap for now! I can't wait to feature each room as we dive more into the building process and share with you ALL the choices we make and the brands we love!
Enjoy!
Follow along on social media for more!
---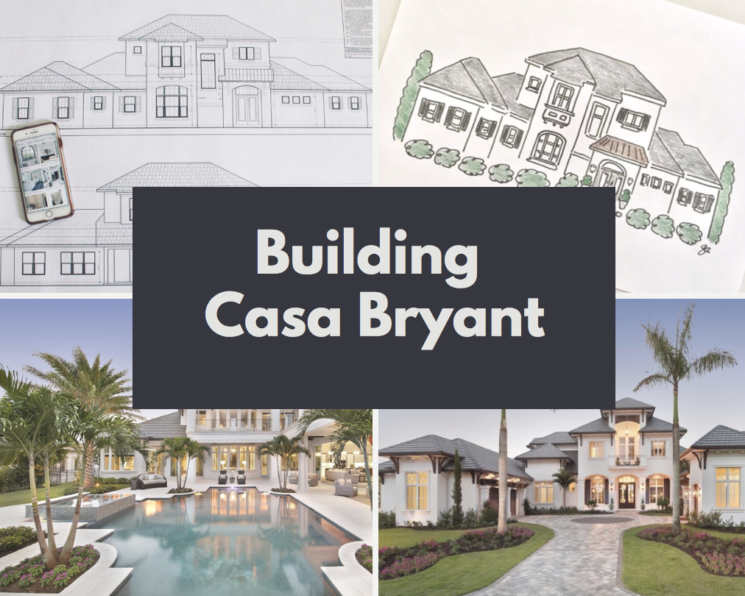 ---