Swoon Worthy Children Seating
[This is a sponsored post containing affiliate links. All opinions and choices are my own]
---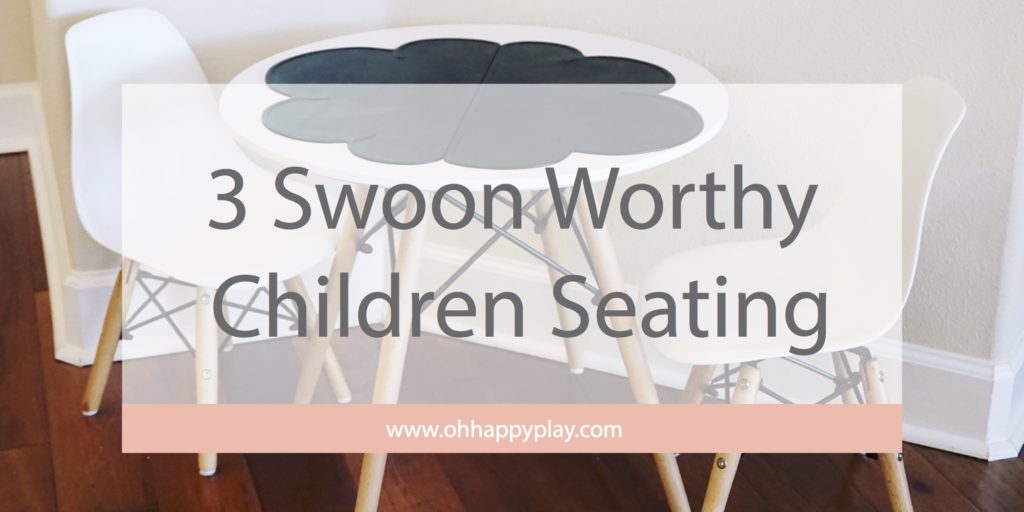 It doesn't take long after finding out that you're expecting that you'll notice your home starting to flood with baby stuff. It's overwhelming and you get to the point where all your big interior design ideas are the window and you're stuck staring at bright obnoxious colors wondering how someone even thought it was a good idea to combine these color schemes in the first place. Well, I had that same thought track and that's when I set out for better solutions! I did the research and you all can do the enjoying! Here are 3 swoon worth children seating options that will compliment any home and not distract from your design!
The Gusto Highchair by Inglesina: The thing that caught my eye about this highchair was the stunning and sleek design. I soon realized this chair had way more to offer than just design, it is super functional as well! It's one of the most versatile highchairs I have come across and offers every important aspect on my seating needs list.

Something that lasts: This chair can be safely used from approx. 6 months up to 36 months!
Easy to move around: What shocks me the most is that a lot of highchairs on the market DON'T have wheels. That is so important to me because I like to strap my youngest in and wheel her around the kitchen so she can see every aspect of what I am doing, in her own safe little area. The wheels are small but super functional and I love that about this chair.
It folds! YES, folds!! This highchair takes up minimal space when folded and in a house full of baby/kids stuff I can certainly appreciate that feature!
Easy to clean: It doesn't get easier than wiping this chair down. The fabric is amazing and if it ever gets a little too much I can remove it all and throw it in the wash. This chair is just all around stress free in my opinion!
The color options are just amazing. You can make it as modern as you want with the black or super colorful with a fun red color! It is totally up to you and your taste.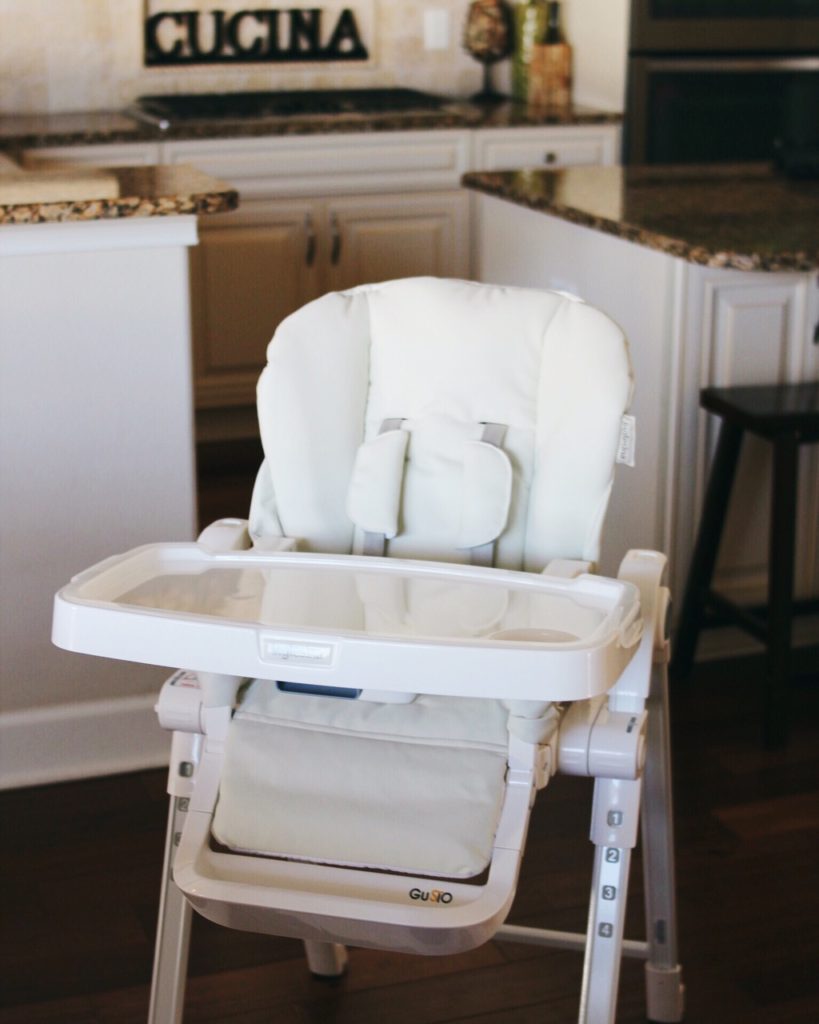 Shop this chair now by clicking HERE!
When the kids get a little older you can give them a bit more freedom at the table. For this reason I really wanted to get them their own dedicated "kids table." When I saw this amazing Eames style kids table that was super modern and sleek, I feel in love!! You can find this exact one I have HERE (UrbanMod brand) but it is currently unavailable. I did find a similar one in design but the seats are a bit higher which you can view HERE. The mats on top are two separate cloud placemats that are just simply facing each other for a flower effect! You can shop them HERE.
This third one is so versatile that you can literally use it anwhere! The Fast Table Chair takes up virtually NO room in your house and you can take it to restrants with you and totally avoid all the germs left behind on restaurant highchairs. This seat can be used from 6 to 36 months or weighing no more than 37lbs. The design and functionality can't be beat! Shop all the colors HERE.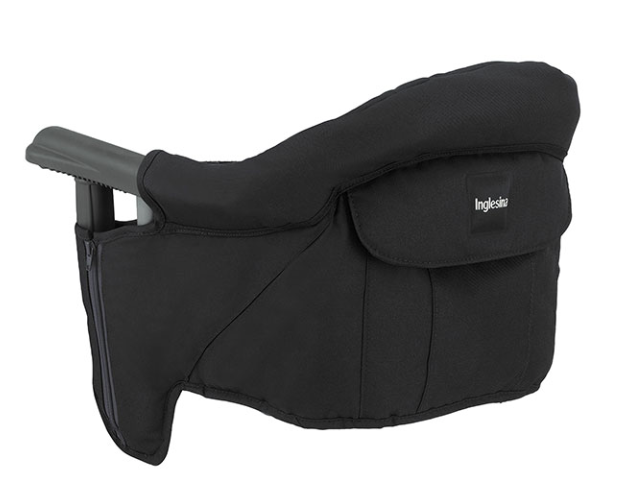 I hope this gave you a few options that will help ease your mind when trying to find the perfect seating options for your little ones (and your home). Enjoy!