The Importance of Independence Craft Play / Mini Back Shop by Scholastic and Klutz
Thank you Klutz, a division of Scholastic for sponsoring this post. Hands on learning and a healthy-dose of fun!
---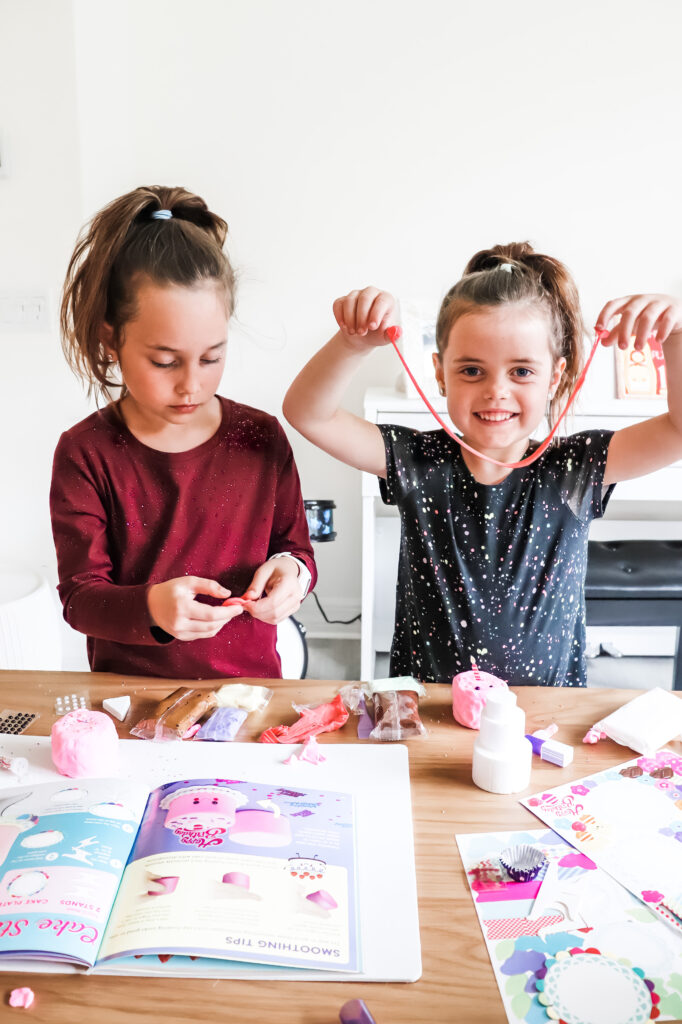 March is Craft Month and we are happy to celebrate with Klutz, a division of Scholastic! Arts and crafts are a favorite pastime for my little girls and are one thing I think most children could use more of in their day. The fine motor skills children learn through building, creating and crafting will show up in many ways throughout their life. From literacy, motor skills, problem solving capabilities and more, the skills children learn through crafting are far beyond just their creations. This is why we value and make time for independent craft play for our children and I am excited to share this Mini Bake Shop craft by Klutz, a division of Scholastic with you!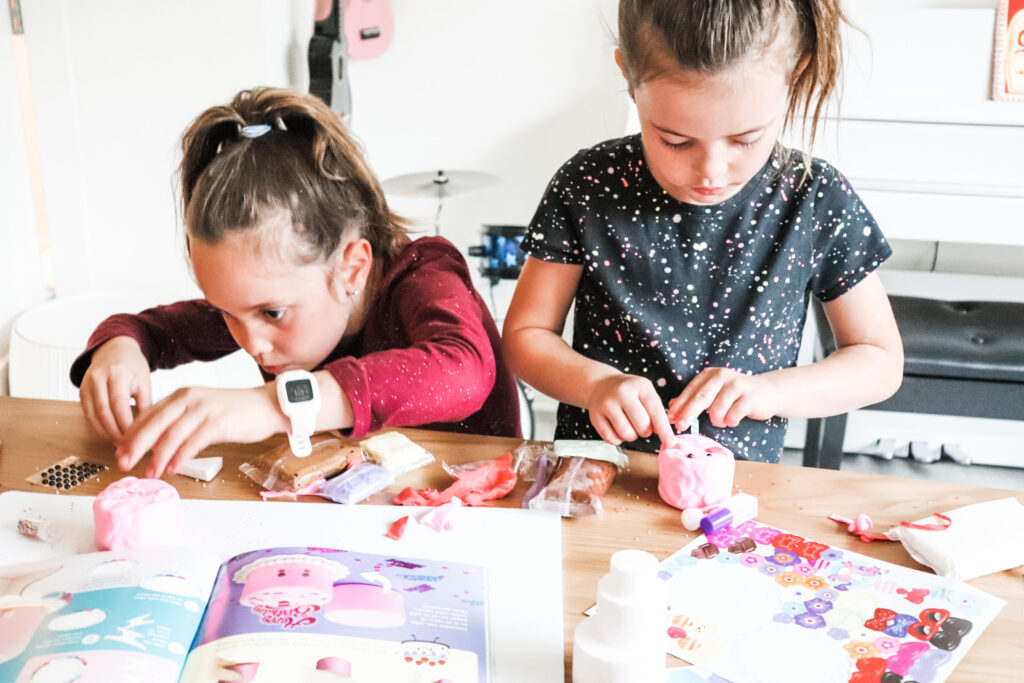 Modern day kids are using their hands less and less thanks to technology. While technology has its benefits there certainly should be an equal balance. Finding opportunities for your children to use their hands and build those small muscles that will aid them in so many endeavors as they grow. When it comes to independent craft play at home we are huge fans of the expertise behind the Scholastic brand. You can trust the brands they represent will be well picked and that couldn't be more true for Klutz!
Mini Bake Shop by Klutz, a division of Scholastic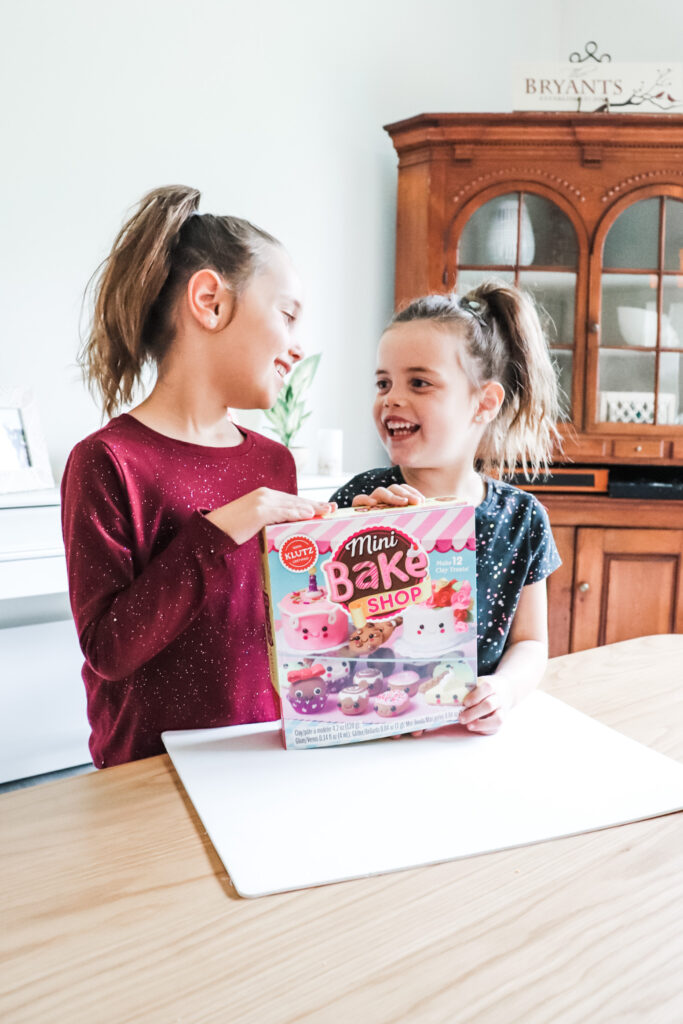 I like to search out crafts we can do as a family to bond but also crafts that my girls can do independently or together without my help. This gives them the chance to work together to problem solve AND have genuine fun with one another. This Mini Bake Shop by Klutz, a division of Scholastic covered all that for us! One box makes 12 adorable clay treats that children get to decorate and create all on their own. This kit includes everything you need from the instructions to all the "ingredients" PLUS adorable displays for the final product.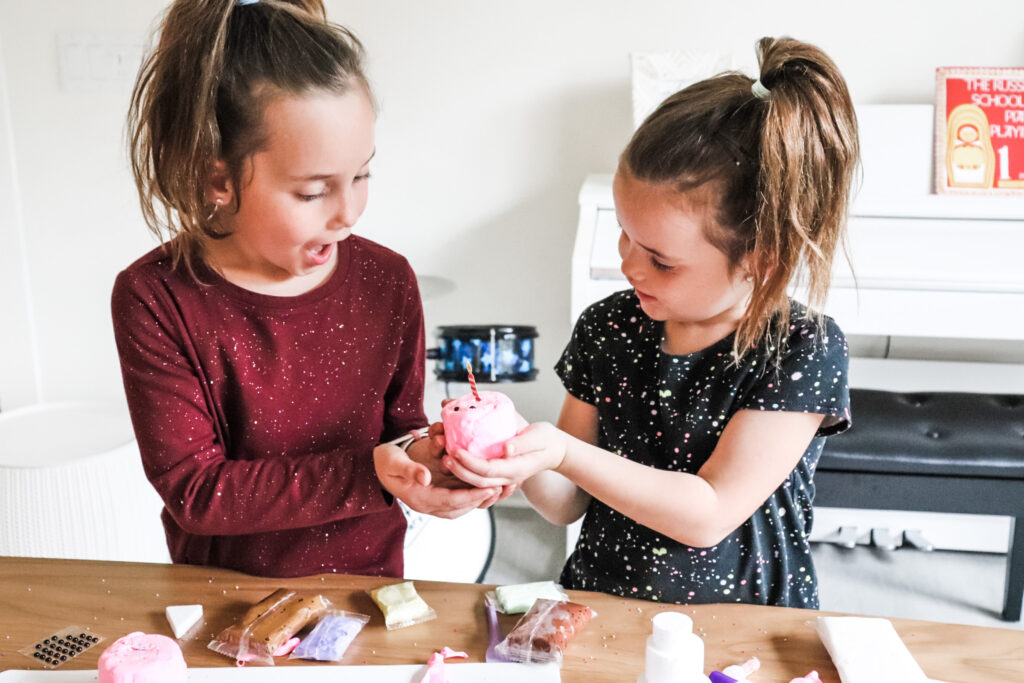 Here are a few reasons we love the Mini Bake Shop:
Easy-to-use instructions that are age appropriate: This craft is easy-peasy and requires no real baking! Your child gets all the excitement of baking in a safe creative way. As they say, "It's so easy a KLUTZ can do it!"
Kid-driven craft: The reward is definitely in the finished product of this craft. Your child gets to bring all their creative baking fantasies to life! From endless sprinkles to design, their finished product will be just theirs!
Role-playing opportunity: Through making these 12 clay treats your child gets to pretend to be a parent baking or a professional baker at their own bakery. Once completed the fun isn't over because they get to play Bakery shop with their creations by displaying them on the included stands and bakery boxes!
An educational distraction for parents: Parents know there aren't enough hours in the day. While doing crafts with children shows much bonding it is also nice to let them craft independently knowing they are learning in the process.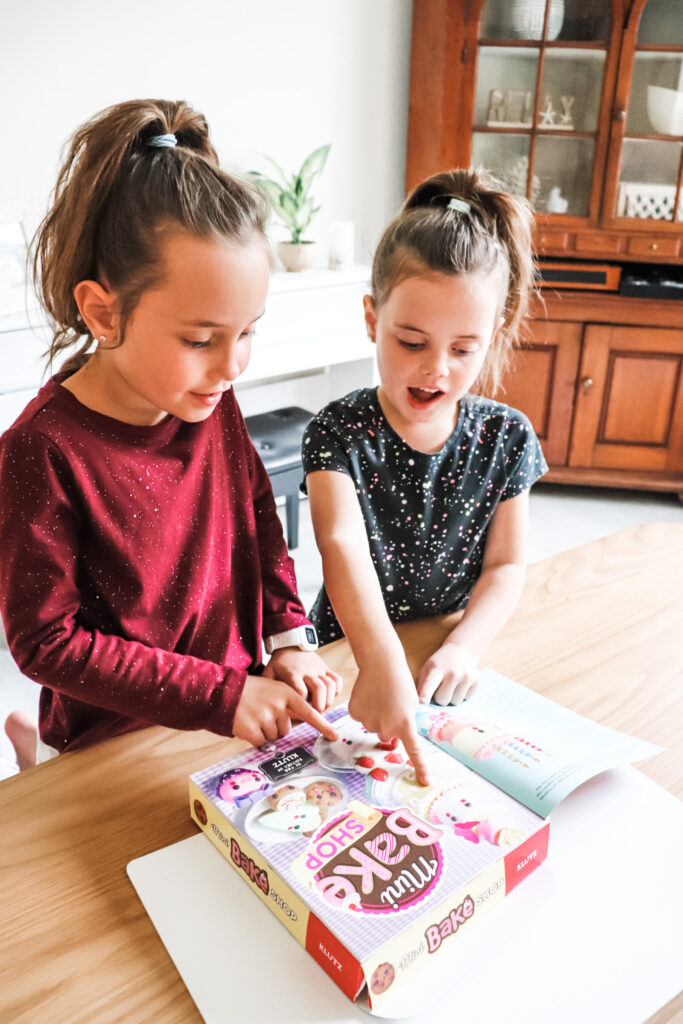 It is safe to say we are huge fans of this product! Check out the girls final creations:
Grab this Mini Bake Shop byKlutz, a division of Scholastic HERE and get to rolling, shaping and decorating! Enjoy!