The Modern Day Playroom
These modern playroom tips will help you build an aesthetically pleasing playroom that your kids will also love to play in!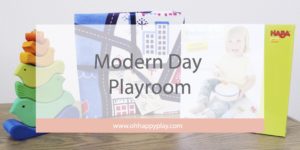 | This post was sponsored by Puero Baby. All insights and thoughts are 100% my own |
---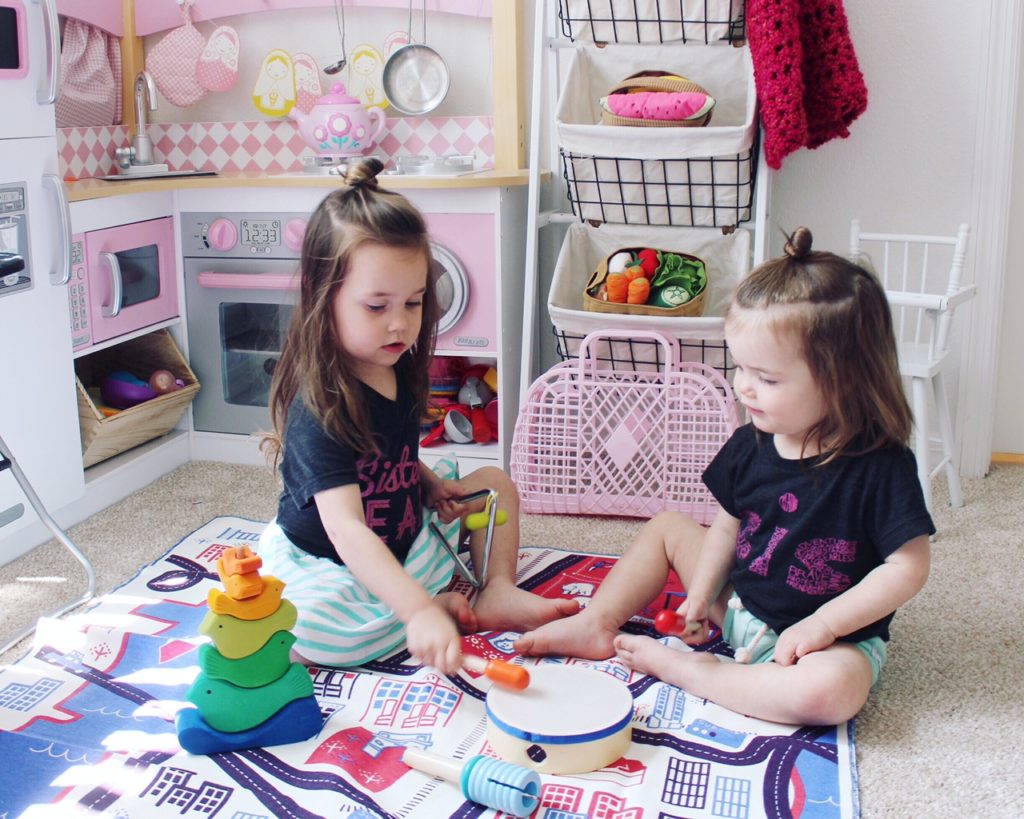 Building a Great Modern Playroom
If there is one trend that seems to be holding true to the modern day parents it is the desire to move away from colorful, plastic and cluttered playrooms. They are simply a thing of the past. Parents these days have more of a desire than ever to have a playroom (more so than we've seen in the past) but more than just a playroom, they want a space that is purposeful and safe. A space their kids can enjoy but also wont be such an eye sore to their design. I am one of those parents. In fact I can tell you a handful of my friends who have done away with a room in their house (most commonly the formal dinning area) and opted for an inspiring play place for their kids instead. Having a space for my girls and their toys is important to me. Having it filled with quality toys over quantity is also just as important. The modern day playroom provides a safe place for your children with design and products that make any millennial parent proud! Here is how I accomplished just that with our current playroom.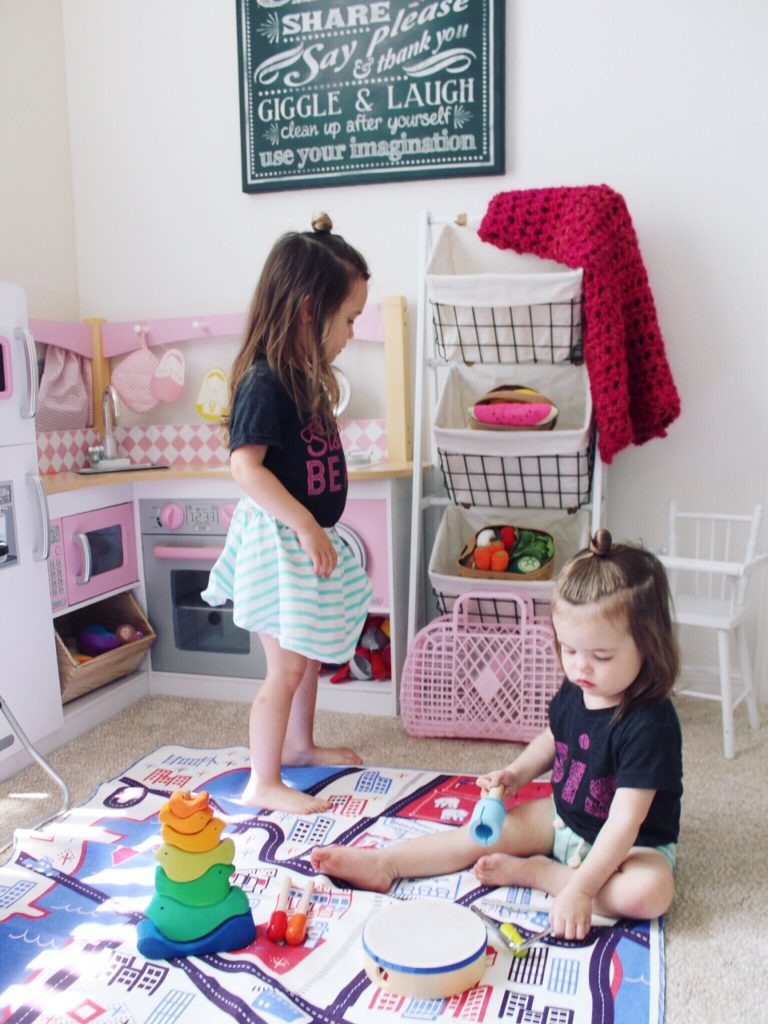 Modern Playroom Tips
1. Be Picky
With toys that is! Ever since my girls were little I loved shopping for wooden toys for them. If you know me, you know I am a huge supporter of the Montessori Method and providing my girls with open-ended toys for play. That still hasn't changed and now I have the perfect new source for all toys safe and sleek. The collection of play toys at Peuro Baby is out of this world. Not only are their products pure and safe but their eye for design is amazing. Peuro Baby is your one stop spot for all natural baby essentials. Their toys (and products in general) are promised to be free of the following:                                                                                                                                                 (The Puero Baby Checklist)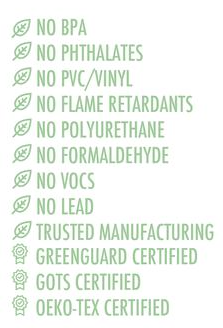 Check out ALL their play essentials HERE!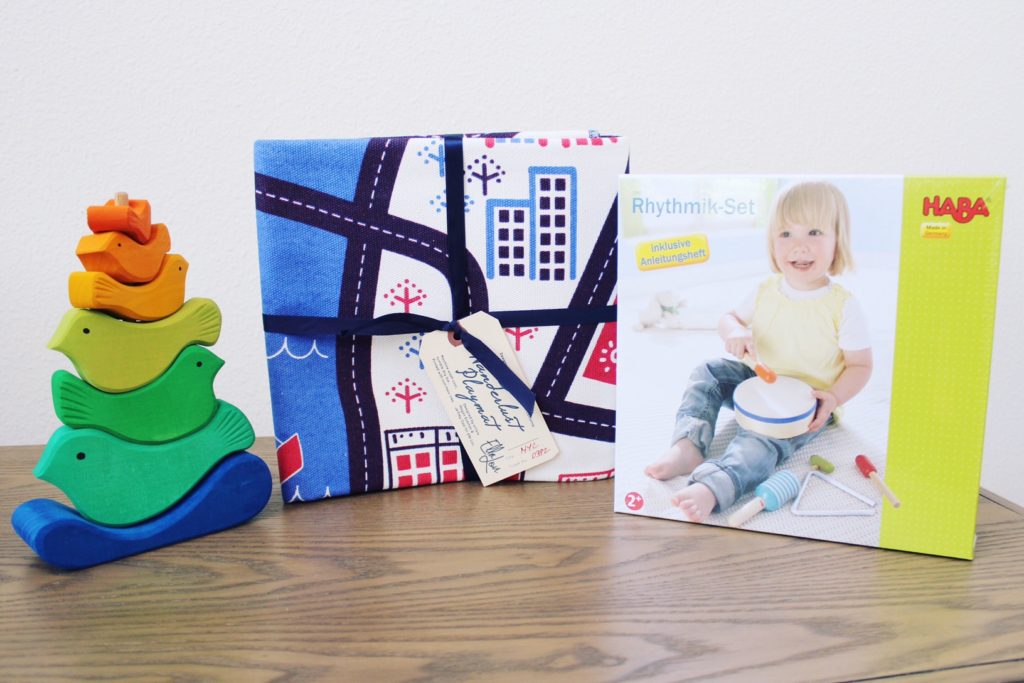 2. Channel Your Inner Minimalist:
I must admit I am the farthest thing from a minimalist and I am totally happy with that. But when it comes to the playroom I want to keep it purposeful. I have broken their room down to stations (mommy & me play, puzzles, role play, music play etc) and I keep on top of the things that don't get touched after time. For example: Music play is one station (bucket) and contains a few wooden musical instruments (found HERE) for them to explore. I have an area for fine motor skills which include things like puzzles and this adorable Prism Birds Wooden Stacker. Everything is in reach and at their disposal but most importantly gets used often and is safe for them.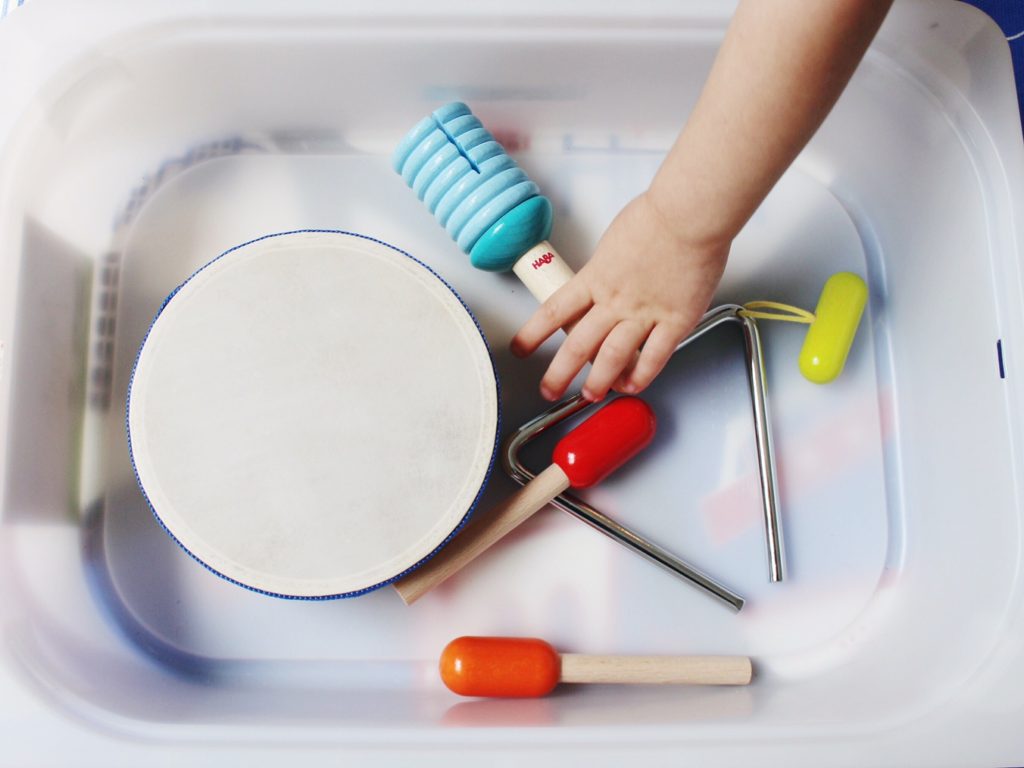 3. Neutral Colors:
The key to keeping this space modern in design is neutral colors. Don't get me wrong, I love a pop of color and that's important too but when picking out furniture for the space think light and bright. I love white and natural wood so you'll see a lot of that but since I am your stereotypical girl mom I had to add some light pinks. I also love this Organic Big Apple Traveler Play Mat to add some color to space as well. My infant nephew is over a lot and this provides a safe and comfortable are for him to explore as well.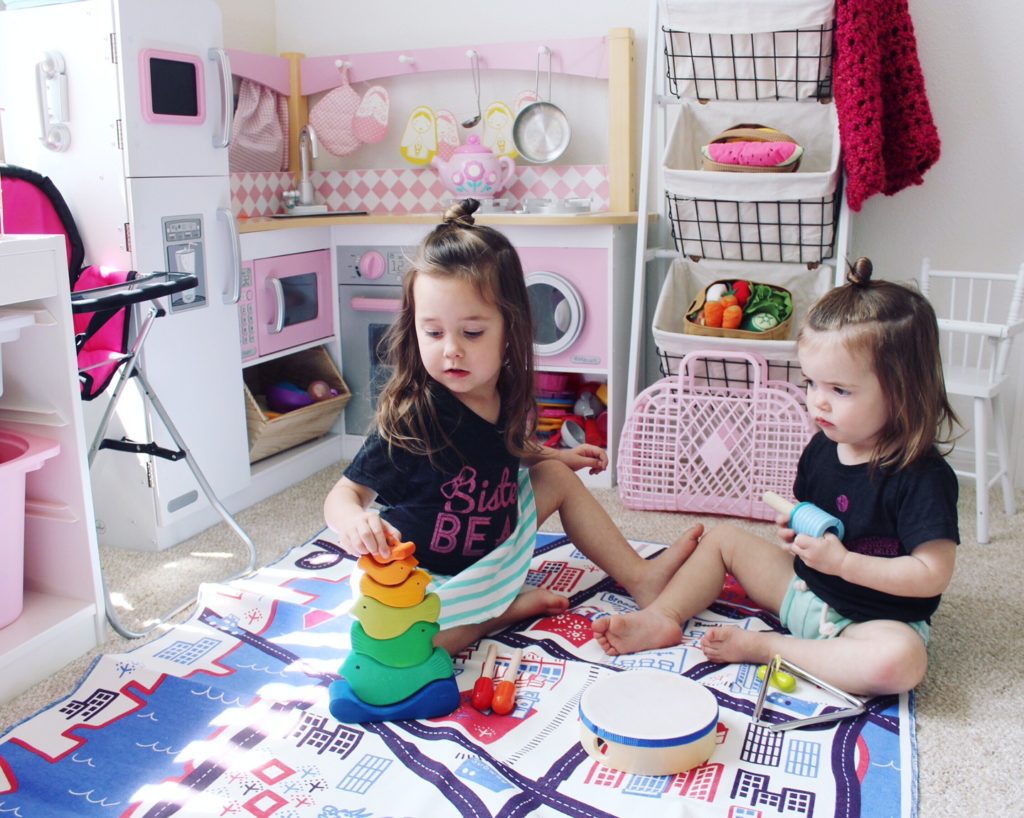 Sticking with these three easy steps you will find your playroom so much more functional and purposeful. Remember, a modern playroom doesn't have to be boring and chances are by deciding to pick quality over quantity you will see a huge difference in the way your children interact with their space! Let me know your thoughts! Enjoy!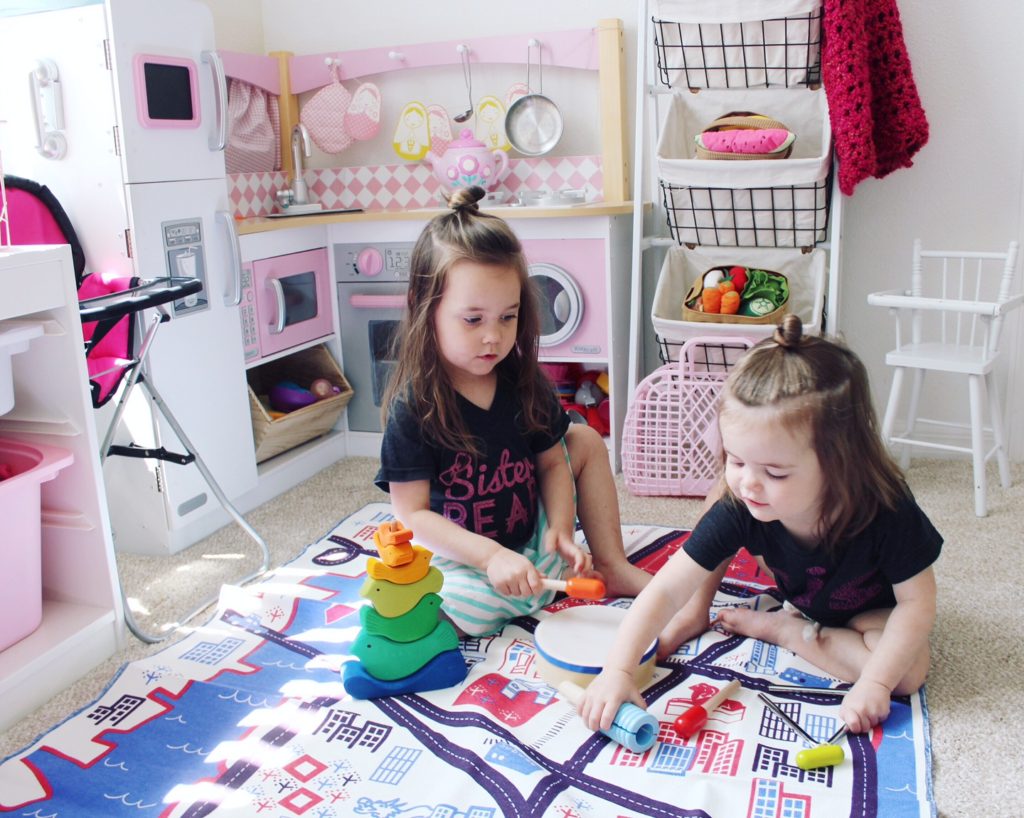 I hope you loved my modern playroom tips! For more kid friendly home design, check out these posts:
Playroom Organization And Toy Storage Ideas That Promote More Play
Surfer Themed Bedroom Idea With DIY Floor Bed For Toddler Boys