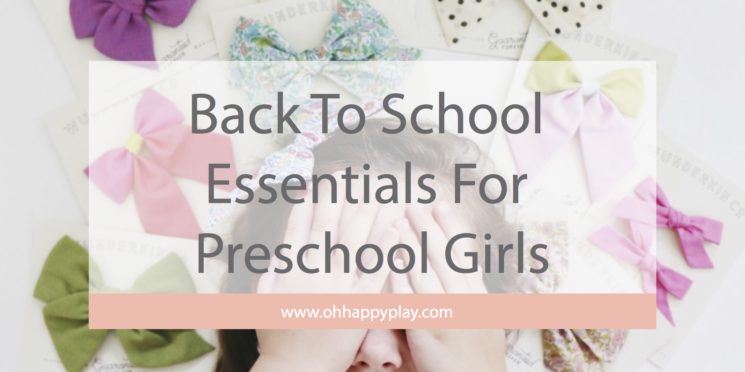 My Back To School Essentials For Preschool Girls
|This post contains affiliate links|
---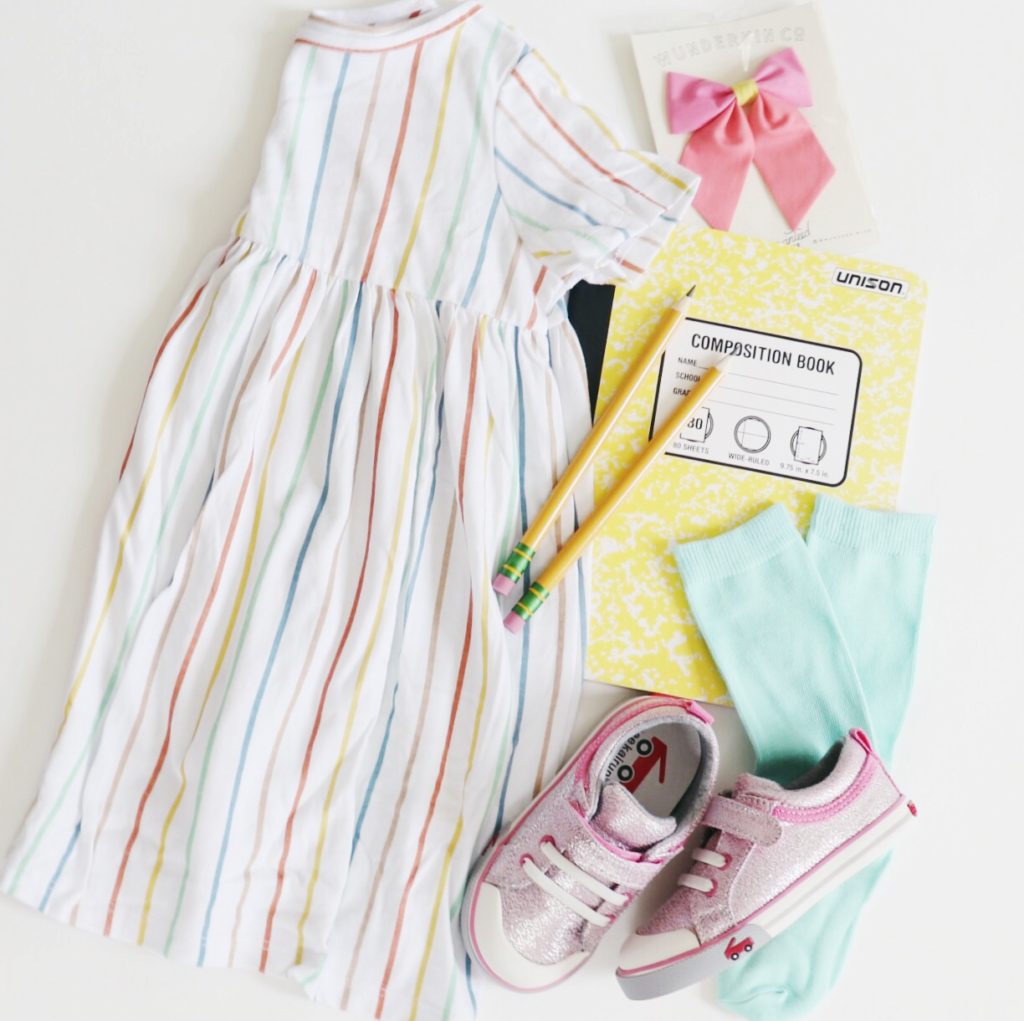 I think most summers fly by but this one really flew! I have already found myself back-to-school shopping for the girls and I am having so much fun doing it! My girls are very into independent choice so giving them the basics to get excited about as well as the freedom to choose their outfits is important to me. Even with that freedom I still want them to look put together for school so it's all about presenting the options to the girls in a way that gives them confidence and independence when choosing. Here are my back to school essentials for my preschool girls and how we go about choosing our outfits in the morning!
This year both my girls will be in the same class at the Montessori school which will be a whole new world for all of us. The Montessori school groups children in multi-age classrooms so the girls will be in the pre-school/primary class consisting of 3-6 year olds. They will still be split off here and there for different specialists (art, spanish etc) but for the majority of the morning they will be together. I am actually pretty excited about this because I feel like they will learn a lot about their relationship and giving each other space when it is necessary. I'll let you know how it actually goes once school starts (ha-ha.) All of that was simply to say, just as in the Montessori classroom, I try to foster that indepence in them at home too. You can see how I have their independent wardrobe station set up HERE. Their station selections change with the seasons and when back-to-school starts up we change out their gear for their school clothes. Their school doesn't have uniforms but it does ask that the kids don't wear character clothing to school to avoid distractions and they also ask that the children dress in closed toe sneakers and socks. This gives us our guideline for picking out their clothes for the new school year and I am happy to share those with you all now!
My Back To School Essentials For Preschool Girls: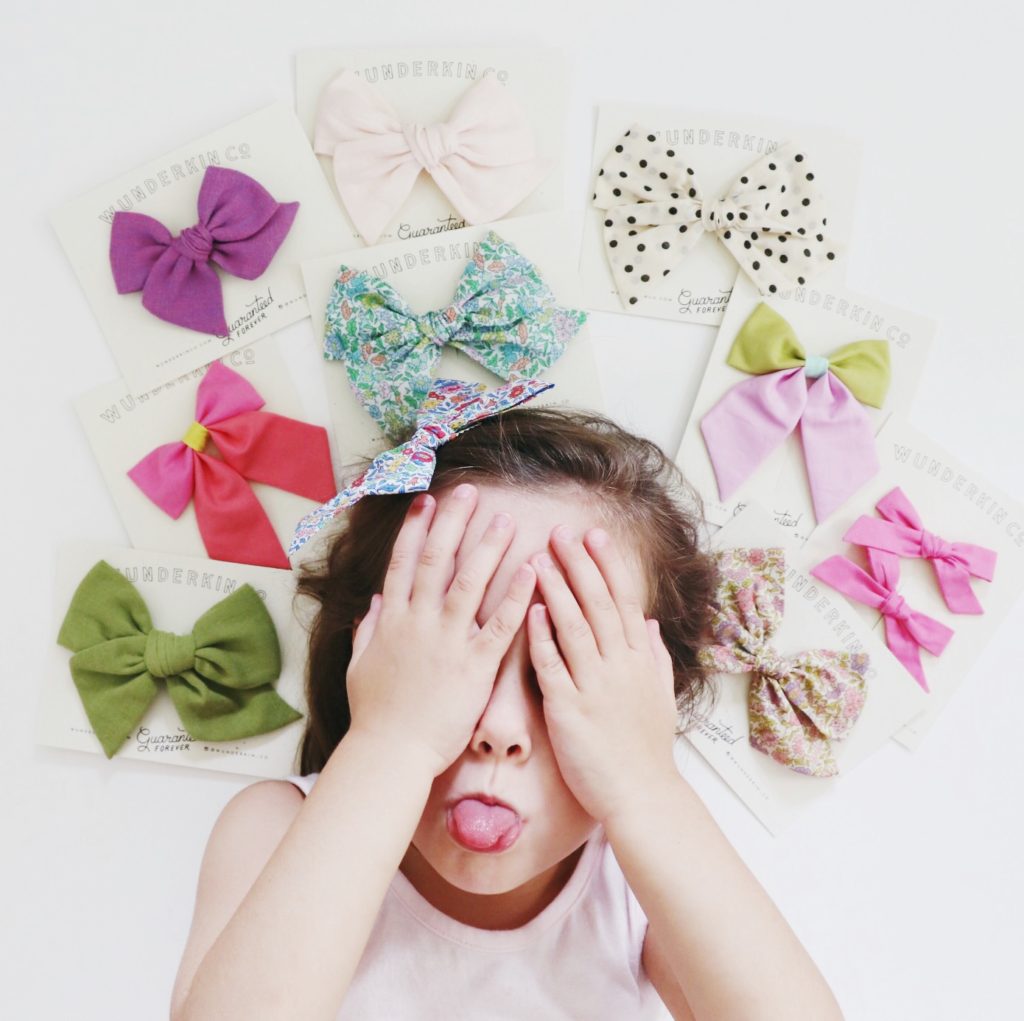 I'll start from top to bottom!
Bows:

My little girls LOVE their bows and for this school year we stocked up on

Wunderkin Co.

because their selection is just so dreamy! The bright colors drew me in but their variety and selection really is amazing! Our choices definitely were a mix and you can shop their whole collection

HERE.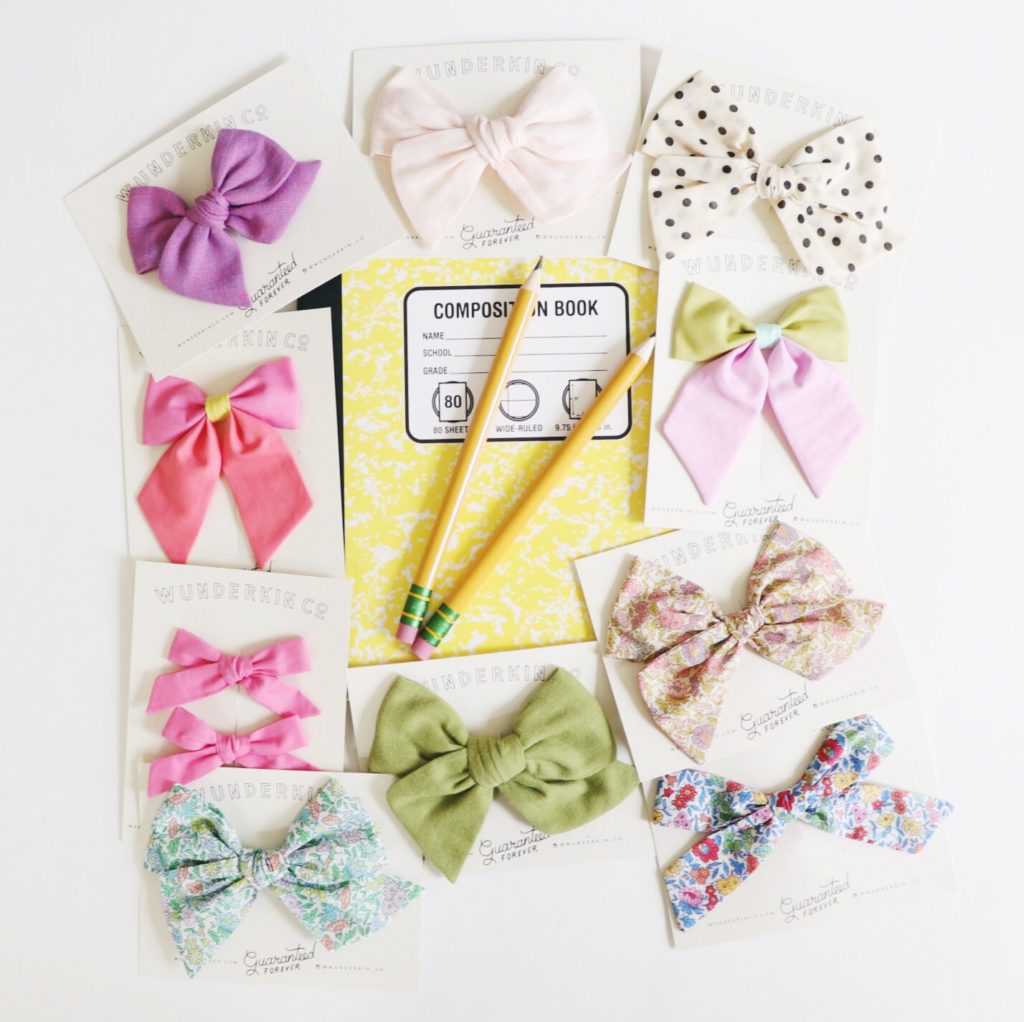 Clothing:

I have found simple (yet bold) dresses really work best for my girls because they are easy to throw on and comfortable for them but they can also stand out and be unique as well.

Plain Jane

has a huge variety of

play gowns

that I absolutely love including this rainbow stripe dress which I can't wait to get on the girls! They're durable, soft and so comfortable that they make the perfect play dresses for my girls! I also got the girls clothes from

June & January because they make it super easy to mix and match the basics without fail! Their whole line of basics are meant to correlate with every color they offer! It really is perfect for independent littles to mix and match with ease! They have been a long time favorite as well! 
Shoes:

My florida girls live in sandals but when it comes to school they need sneakers. Getting them excited about socks and sneakers isnt ever easy with my strong-willed girls! And I don't think I am alone on this one. I'm pretty sure that is why you see so many kids sporting those Peppa Pig sneakers around town but this mama just can't get on board with that (sorry, Peppa!) If there is anything my girls love just as much as their favorite characters on TV it's sparkles and anything pink so when I saw these

Pink Glitter sparkle shoes

from

See Kai Run

I knew my girls would FLIP over them (and they were actually cute too!) Needless to say the girls are in love and they're begging to start wearing them already! I also grabbed these

Glitter Gold mary-jane style sneakers

for them too so they have options depending on what they're doing that day! These are a huge hit as well. See Kai Run does it again! Much love for this brand!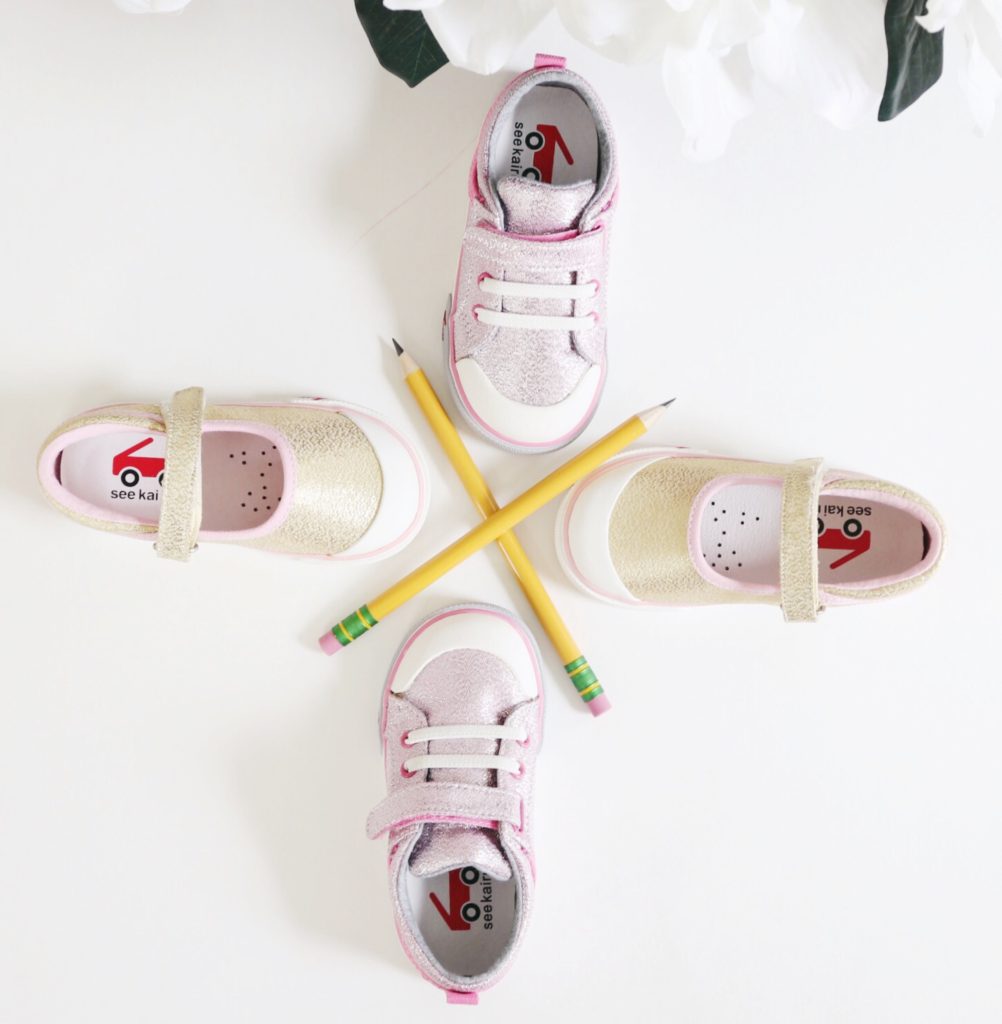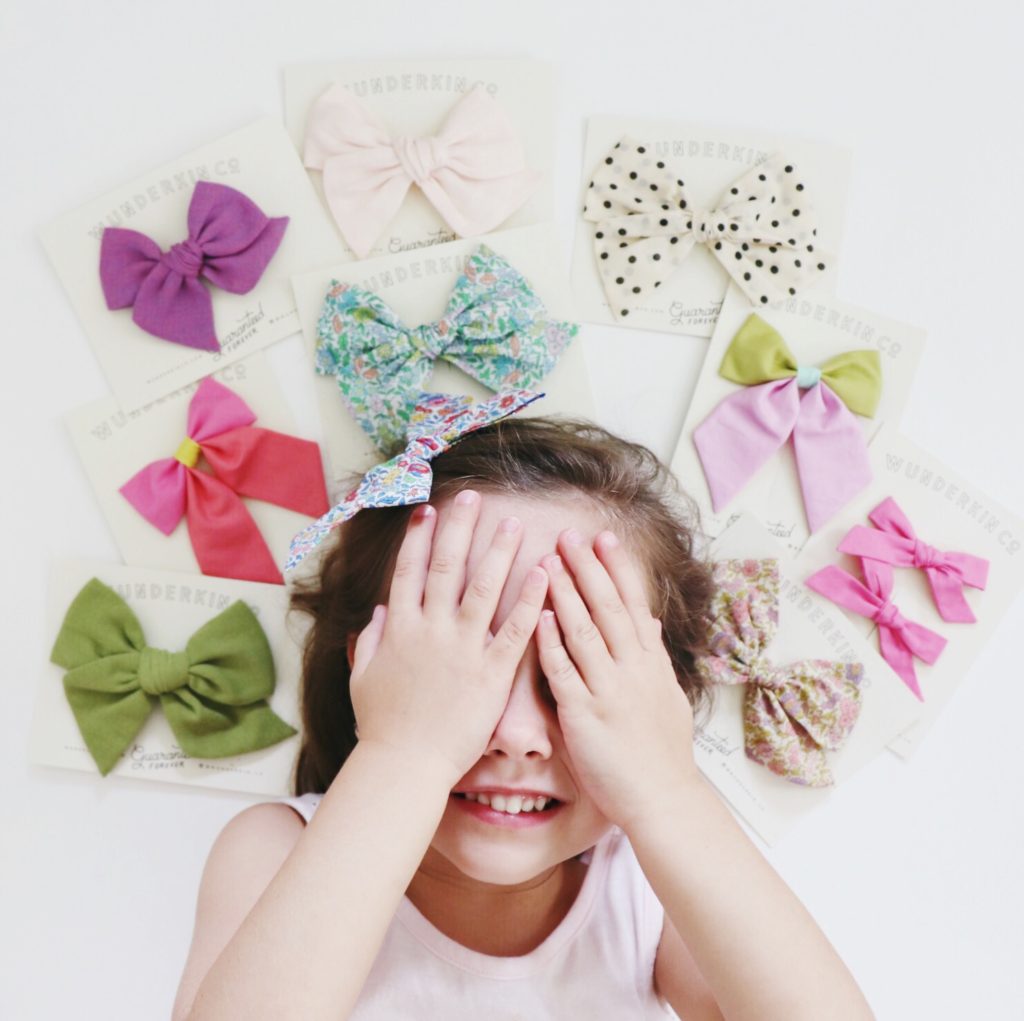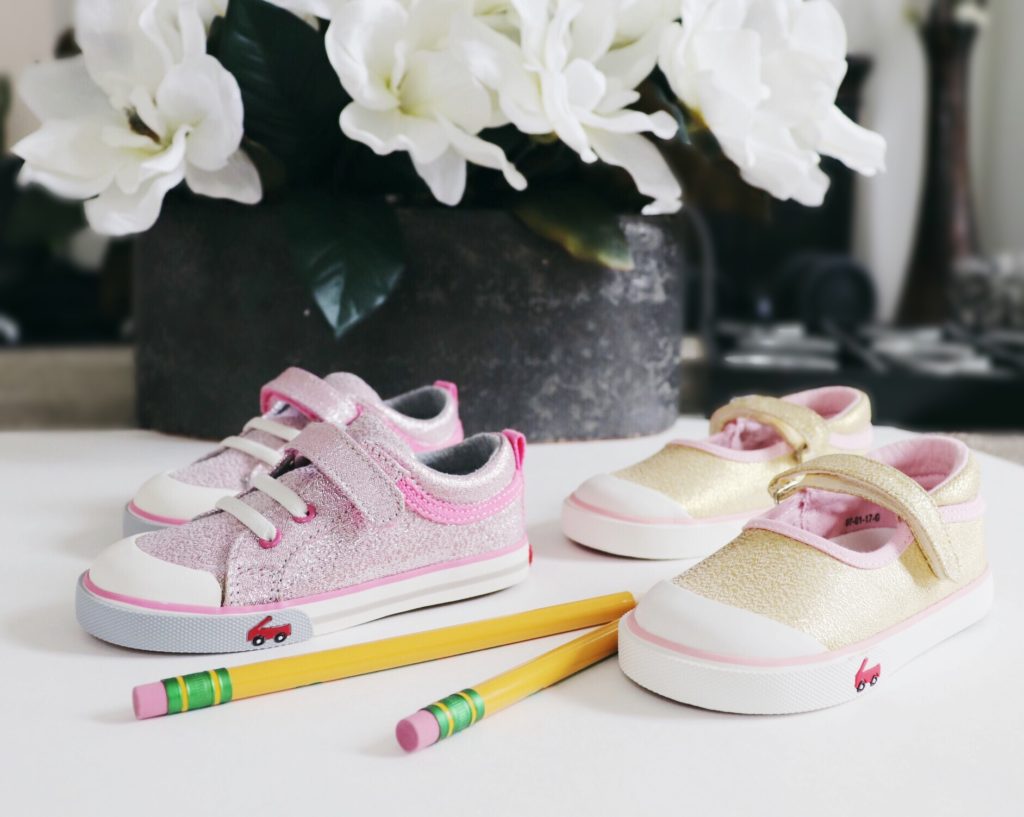 And that is it! I load up their dressing stations with some easy "no-brainer" pieces that are all appropriate for school then after breakfast every morning I send the girls back upstairs to pick out their outfits. As a mom I love blaming school for the lack of character clothes we have in their closet (yay for school rules!) because let's be real, dressing tiny humans is harder than a hostage negotiation but if I tell them it's not my call they are totally on board. Now if only school could convince them to clean their rooms too…Am I right!?
Having set options for the girls has really made the process streamline for us and I hope it helps you too! Happy new school year!

SaveSave