The Most Versatile Playset Every Kid Would Love: EZPlay
| This is a sponsored post. All insights are 100% my own |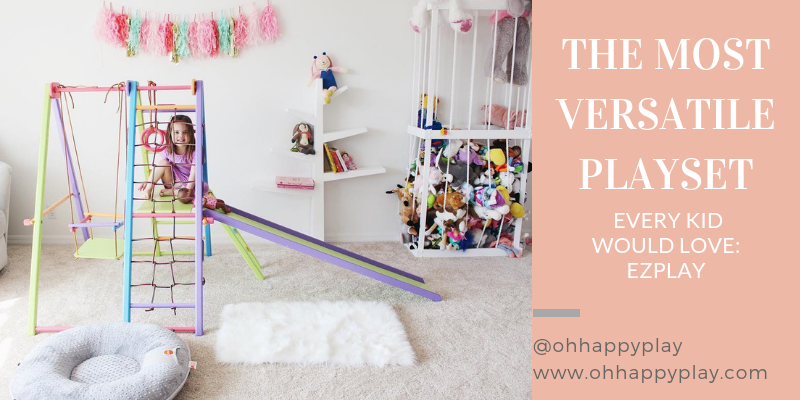 ---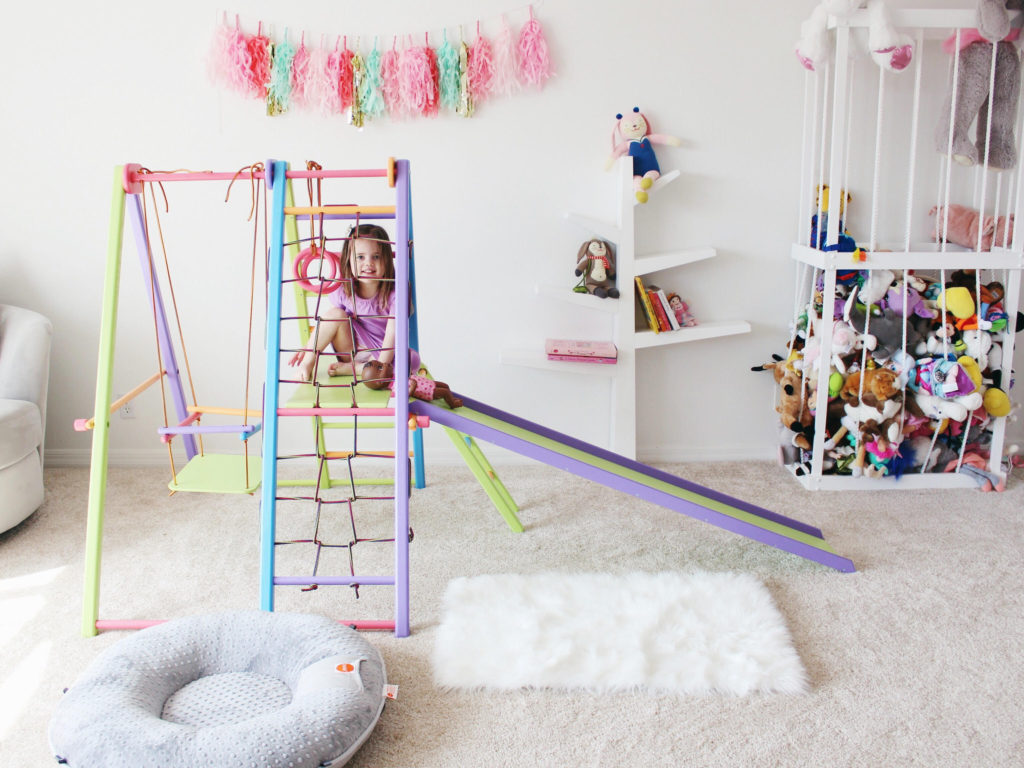 Whether you live in the South where it seems to never cool off or you live in the North and endure some of the coldest winters around, you will appreciate this next product! In the South it gets so hot that sometimes we stay cool by NOT going outside and in the North you can find yourself itching to get your kids outside to burn off some steam when winter is over. But thanks to this next product your children can play and burn off some steam INSIDE in ANY weather! Let me introduce you to these amazing EZPlay Play-sets, which are the most versatile play-set every kid would love and every parent can appreciate!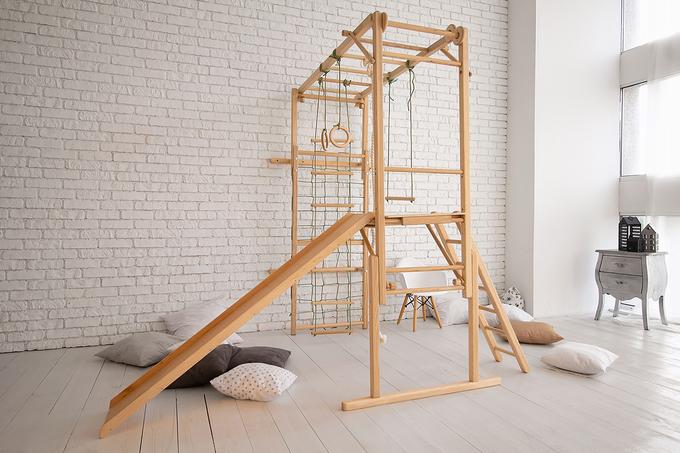 EZPlay offers two playsets: The Panda Playset geared towards children 1-5 years old & The Koala Playset geared towards children 4-10 years old! Each of these playsets offer multiple ways to play and both come in natural wood or colorful! The best part is THEY FOLD UP! You heard that right. They fold flat! So even if you don't have a designated playroom or a basement for these you can always fold them up and take them out when you want to use them. This truly is my favorite thing about them and what makes them so versatile. They are made of sturdy wood and the quality is amazing. We currently have the panda playset and have just received the Koala to move up to!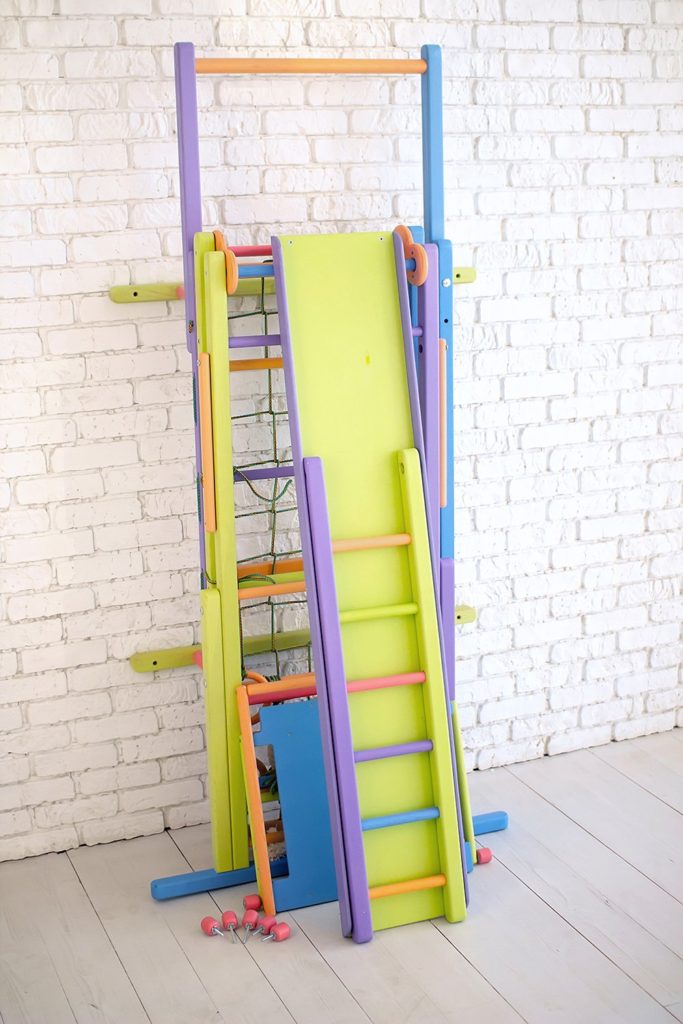 Here are both options:
The Panda Playset: My girls have spent hours and hours swinging, climbing and sliding on this play-set and after over a year this is still the first thing they run to in the morning! We keep it set up in our playroom and it is a crowd favorite whenever anyone comes over! (Make sure to use CODE: OHHAPPYPLAY at checkout!)
The Koala Play-set: This set offers fun for the older kids but also really helps them develop coordination and strength. Your wild ones are sure to burn energy playing on this and as mentioned above again it can be folded and stored after playtime! We are setting this one up in our new playroom of the new house and I can't wait to get it put together! (Make sure to use CODE: OHHAPPYPLAY at checkout!)
---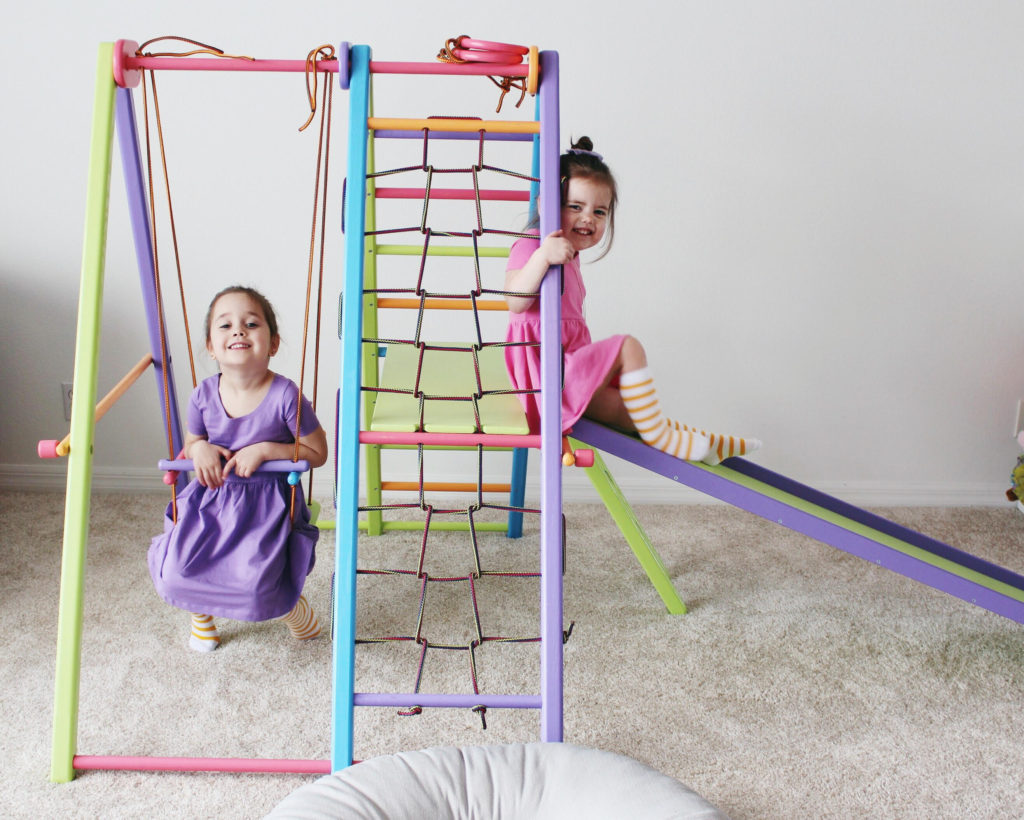 If you're looking for a gift for your grandkids, or a WOW gift for your own kids that won't fizzle out in excitement after a few uses then definitely consider one of these EZPlay Playsets mentioned above. ALSO, because you know I always have you covered use coupon code OHHAPPYPLAY at checkout for a special savings from me to you! Enjoy!! 
Follow more of our journey: