3 Things To Do In Blue Ridge, Georgia With Kids
---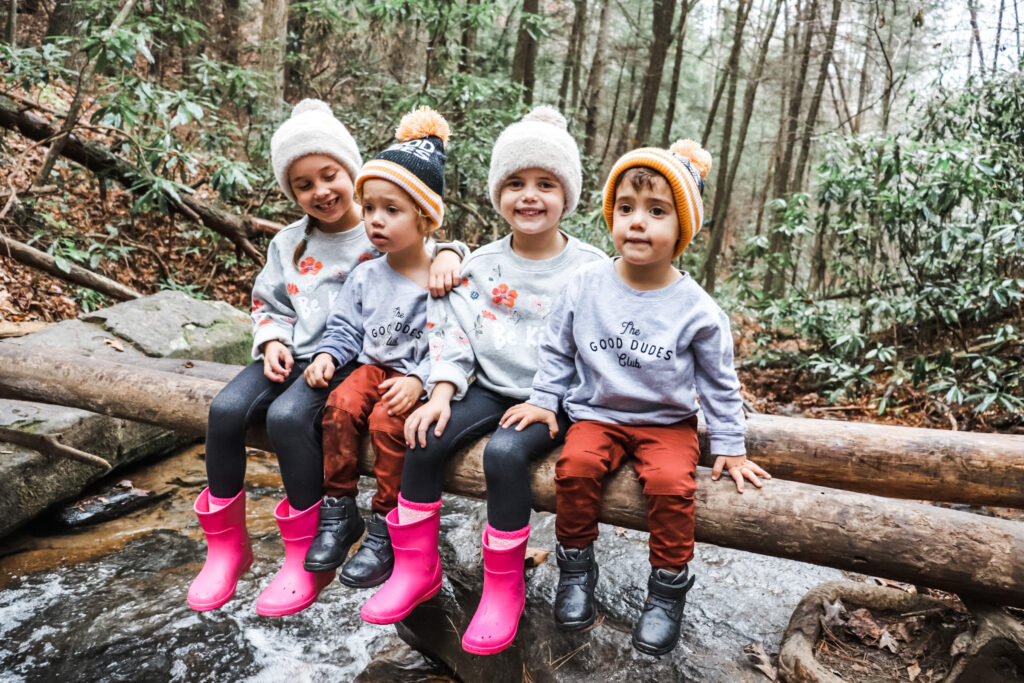 Traveling with kids is a game changer but thankfully there are a lot of fun family friendly activities if you're visiting Blue Ridge Georgia! The area was so beautiful when we visited in the fall and winter but I am sure there are tons to do during summer as well. Either way, if you have a trip planned these super fun 3 things to do in Blue Ridge, Georgia with kids would be great year round! I hope this helps you plan the perfect trip to the mountains of Georgia! 
Small Hikes For Kids In Blue Ridge, Georgia: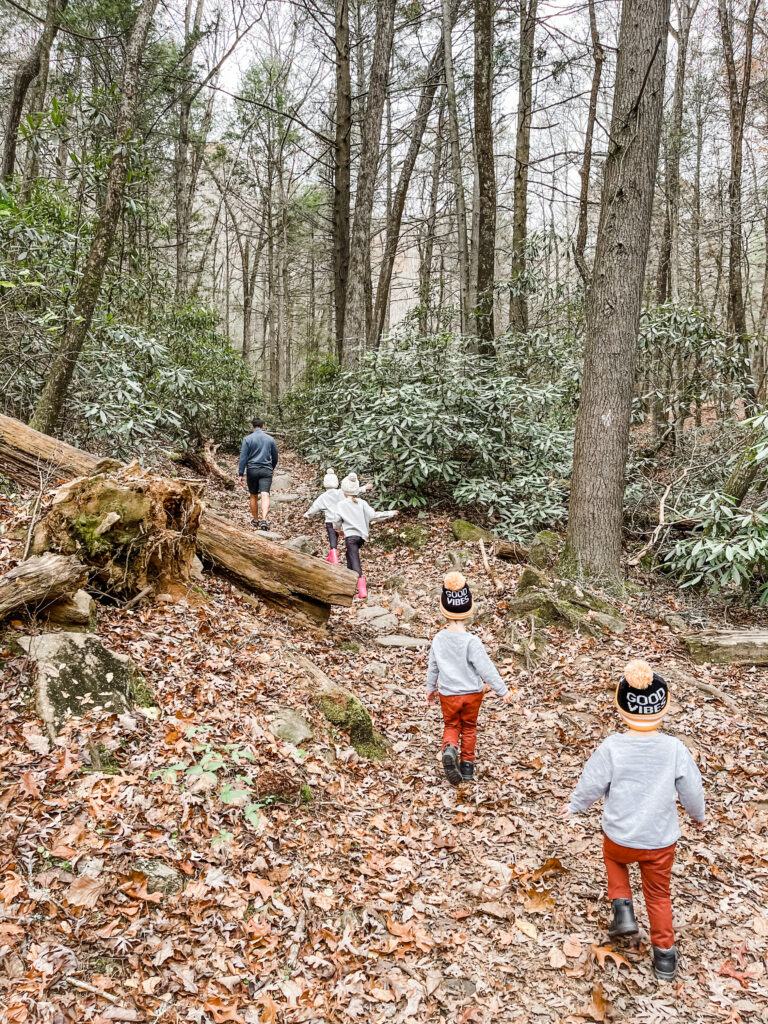 This last time we visited our children were 6, 5, 2 and 2 and these two hikes were perfect for their ages!  
Fall Branch Falls on the Benton MacKaye Trail:

This .5 mile each way trail is considered easy to moderate as well as dog friendly! The trail leads you to one of the most gorgeous waterfalls in Georgia and you can get a picture perfect memory of the trip like we did! 

Swinging Bridge Toccoa River: This trail is 2 miles and considered relatively moderate but our 4 kids did amazing with it! I think this was their favorite trail because the swinging bridge at the end was amazing. The views were breathtaking too!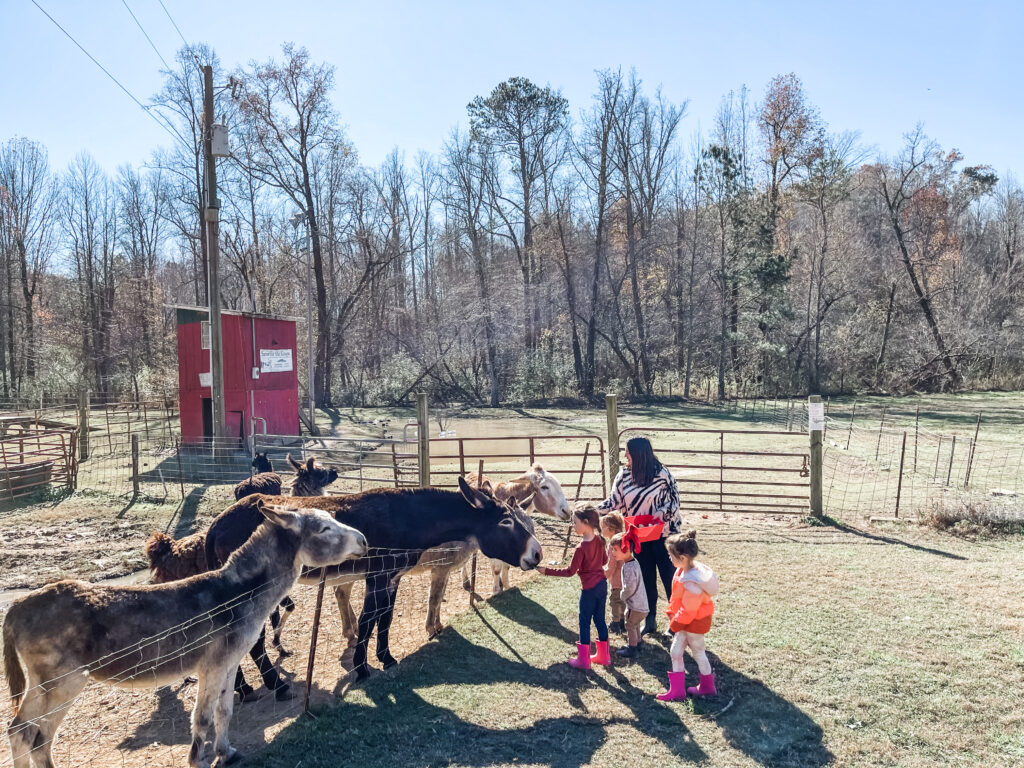 This small farm was the perfect day trip for our kids and they got some amazing up close play time with lots of farm animals! From feeding the animals to playing with them we spent hours there and the kids were in their glory. The farm has a sweet story too if you get a chance to speak with the owner she will tell you it all!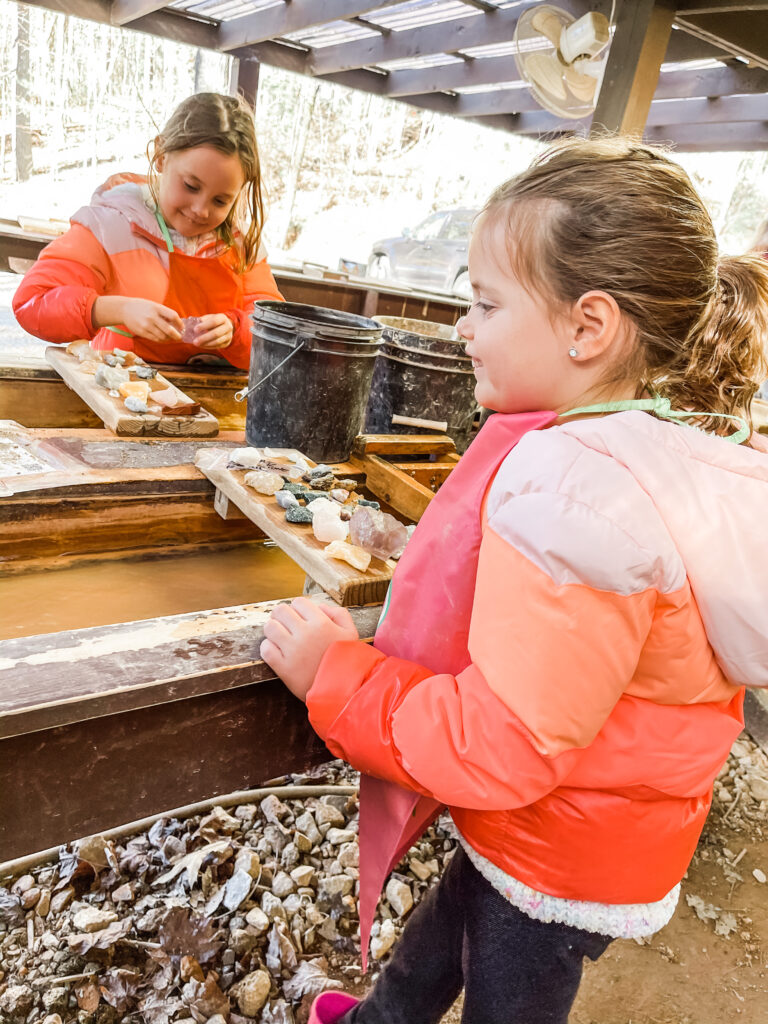 The girls LOVED mining for gems at The Lily Pad Village. They even had a small fishing pond and mini golf (although we didn't try those they looked fun!) 
Where To Stay In Blue Ridge, Georgia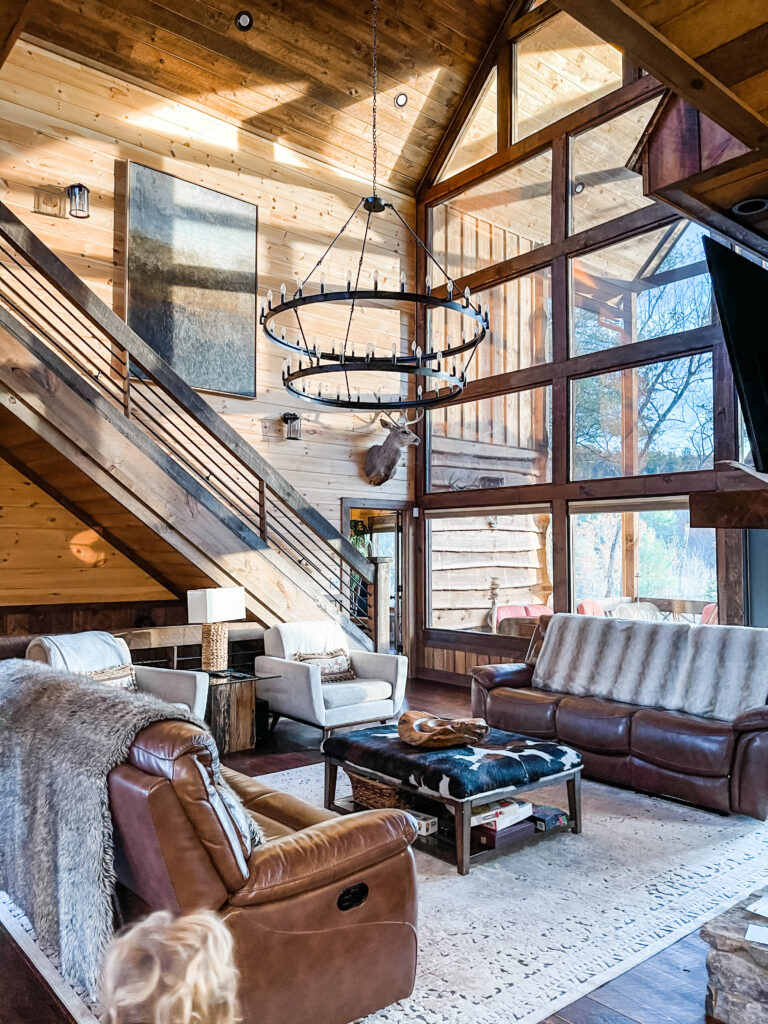 We stayed at The Great Getaway in Blue Ridge and it was the perfect location. The house was beautiful and we would definitely recommend it to anyone! See the house HERE.  
Make sure you follow along on social media for more!
If you like what you see please consider pinning on Pinterest or sharing with friends!