Catch Your Child Being KIND Activity: FREE Printable Included
| This post contains affiliate links. This means by shopping through my links I get a small commission (at no cost to you!) for bringing these ideas to you! I appreciate all your support!|
---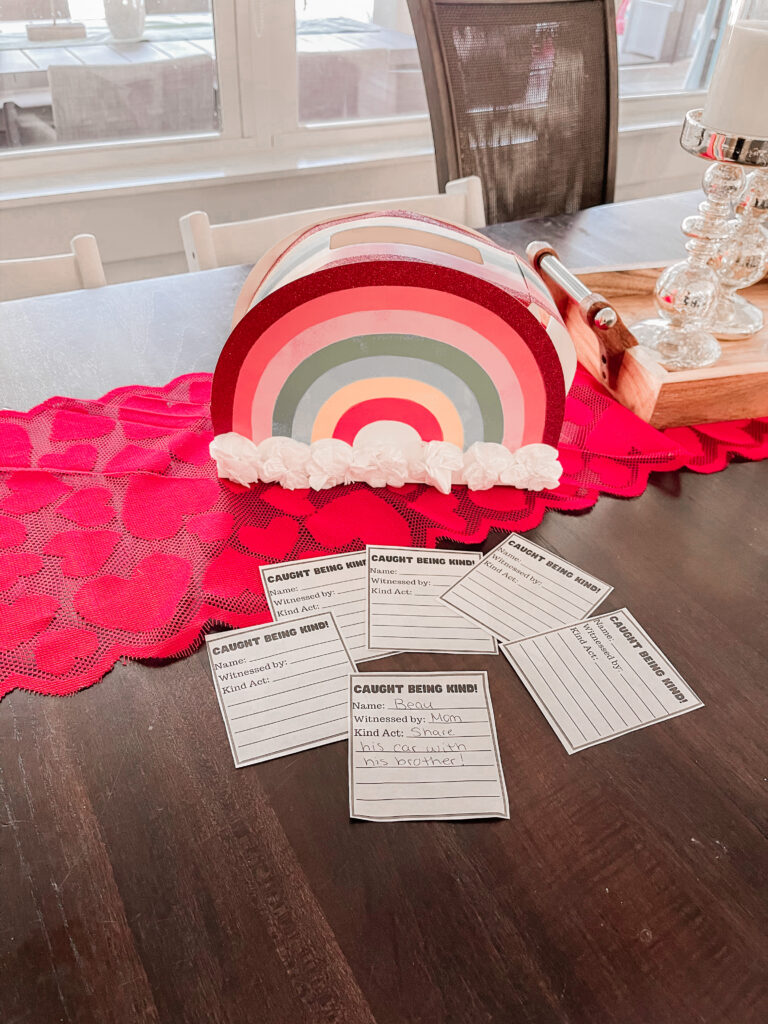 February is love month and the perfect time for this fun 'Catch Your Child Being Kind' activity! My daughter's class has been doing this and I thought it was a great activity to do as a family as well! We are quick to tell our children when they aren't following the rules or "misbehaving" but do we ever just praise them for the opposite? This is a great way to do just that! Showing your child they are SEEN is a benefit in so many wonderful ways.
Catch Your Child Being KIND Activity
Catch your child being kind can be done any month but the reason I choose February is because these amazing 'Valentine's Mailboxes' are in EVERY store! These make for a great place to collect your kindness cards!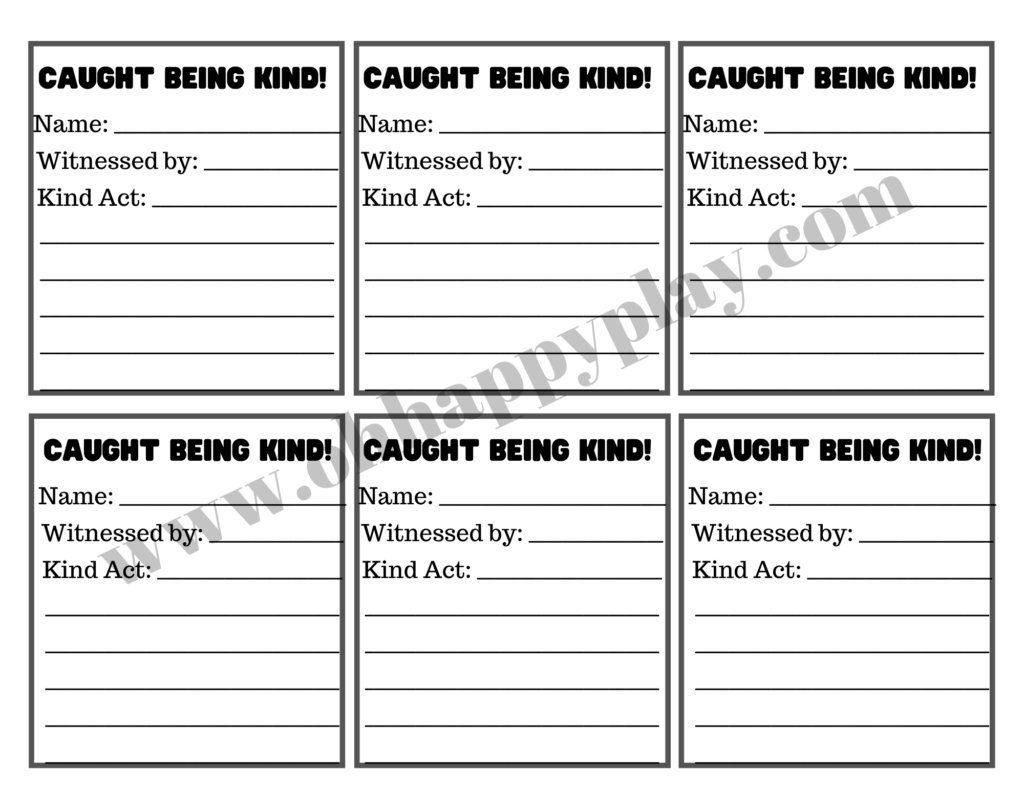 How to play:
Print out my FREE printable "Caught You Being Kind' cards. Fill them out with what your child has done. It doesn't have to be anything more than sharing a toy with their sibling or using their manners when asking for something.
Find a container to store all the cards in. Again I love the Valentine's mailboxes for this!
Show the child you saw them being kind and present them with the filled out card.  They get to then put their card inside the family mailbox!
At dinner, or even after dinner around the living room, go through the kindness cards from the day and share all the positive ways you saw your children interacting through the day.
This activity will be such a behavior and self esteem booster wether you have one children or five. I hope you enjoy this as much as we do! Please share on instagram if you take part in this Catch Your Child Being KIND activity with the hashtag #ohhappykindness
Make sure you follow along on social media for more!
If you like what you see please consider pinning on Pinterest or sharing with friends!