Family Media Room Makeover 
| This post contains affiliate links. This means by shopping through my links I get a small commission (at no cost to you!) for bringing these ideas to you! I appreciate all your support!|
---
As promised I wanted to share this fun little revamp to our back media and family room with you all! My hope was to do a quick refresh of the space to have it functional for our NOW life. Which is a lot of at home life. I hope you enjoy our family media room makeover! 
As many of you know we LOVE to have fun in our household. You can see some of our family family games HERE. We make family game night a part of our weekly routine. It is our time to connect, let loose and have fun together with no other distractions. I highly encourage this for families who want to make family togetherness a priority. 
Recently I shared our puzzle and game storage hacks and I don't think you all ever loved anything more, so yay for that! You can see it here! 
Family Media Room Makeover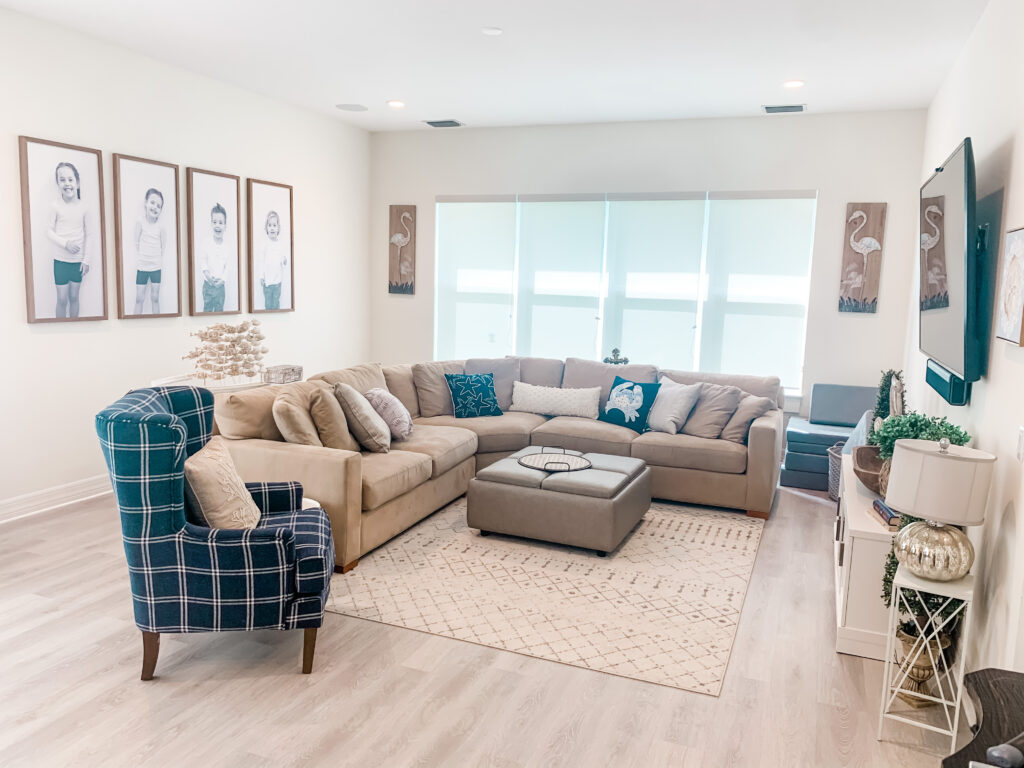 The goal for our family media room was to have a cozy room to watch movies and play games. We had this Axis couch from Crate & Barrel for close to 10 years now. It sure has been loved! It also happens to be the most expensive thing in the room as it used to be our main couch but also it is still my favorite and most comfortable place to sit in our home! Back in this room we knew we wanted to keep this couch here for that reason along with a nice big TV for movie night (and sports!)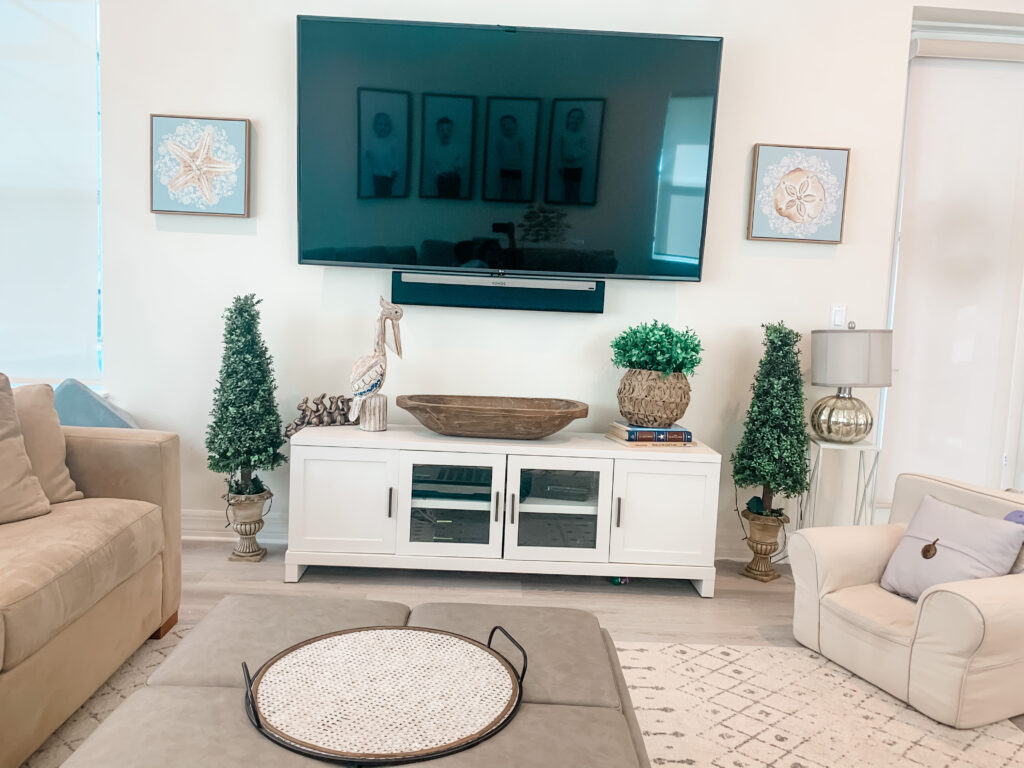 What was new was the "game playing" area we decided to add. We left this space blank previously because we always envisioned having a pool table here but we quickly realized that we don't need that any time soon with four young children. BUT with that said, what we do now with them is play games, LOTS of games! So I went on the hunt for an affordable table that can act as our game table with four little ones.
This is what we went with:
Affordable Home Decor For Family Room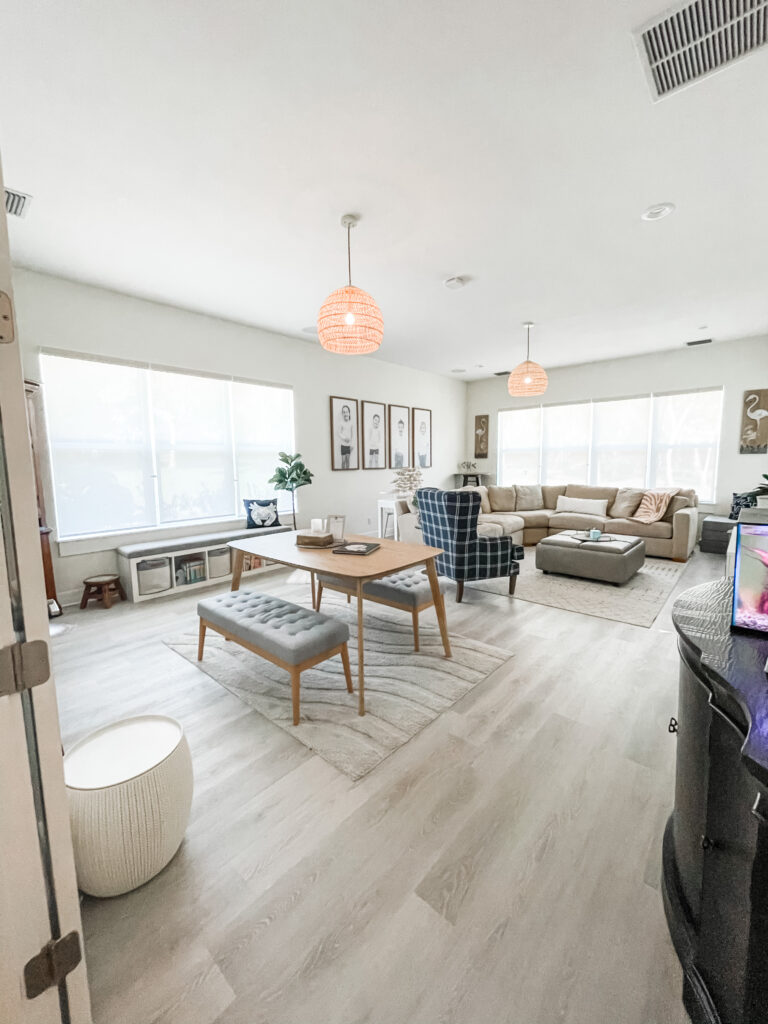 Whether you need ideas for a game room or even dining room I hope this helps you style your space too! Enjoy!
---
Make sure you follow along on social media for more!
If you like what you see please consider pinning on Pinterest or sharing with friends!