A Daniel Tiger Themed 3rd Birthday Party
(This post contains affiliate links)
---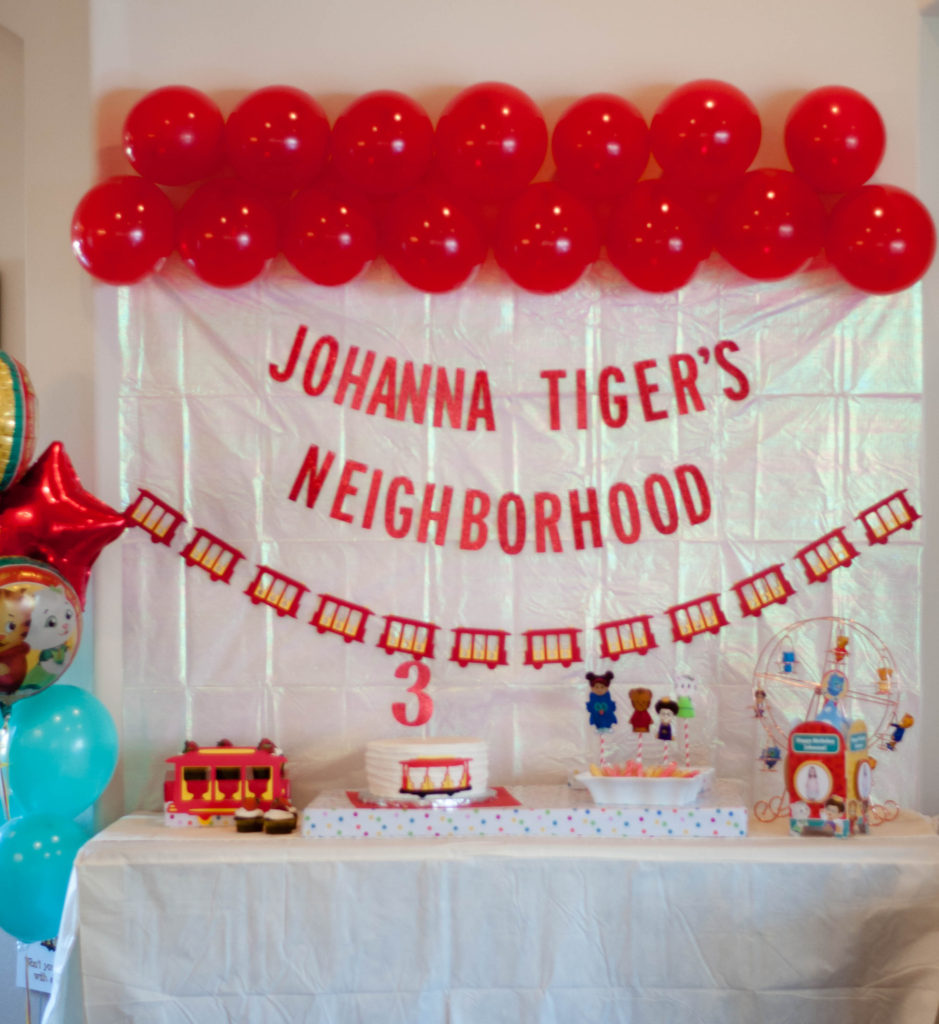 Hi Neighbor!! Last month we celebrated our daughter's 3rd birthday and of course we had to make it her current obsession themed! So we had none other than a Daniel Tiger themed 3rd birthday party for our little lady. If anyone knows me, they know I like to throw parties! So when she originally asked for this theme my wheels started turning and I knew we could make it a one of a kind party and I think we did just that! Check it out below!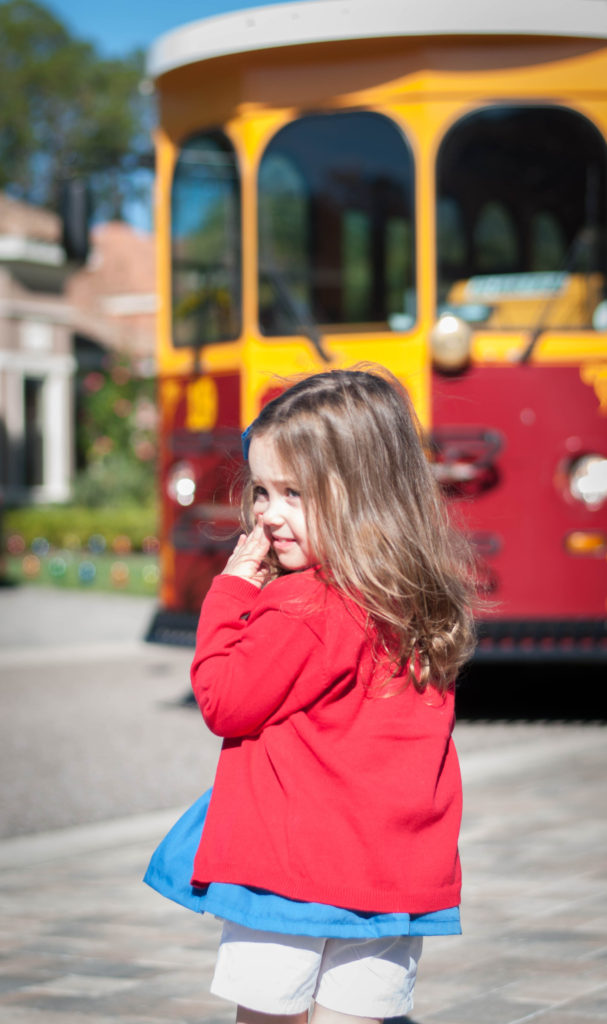 Throwing a Daniel Tiger Themed 3rd Birthday Party
We typically love having bounce houses at our parties so the kids have something fun to look forward to but this party was a bit different. If you watch Daniel Tiger you know that red and yellow Trolley that takes the neighbors everywhere is a huge part of the show! Well we live fairly close to Clearwater beach, which is also known for a trolley of their own: the Jolley Trolley. The resemblance between the one from the show and this one are crazy similar so my husband (the creative guy he is!) suggested seeing if they rent them for private events. So we did just that and the answer was YES! So for the duration of the party we had trolley rides around "Johanna Tiger's Neighborhood!"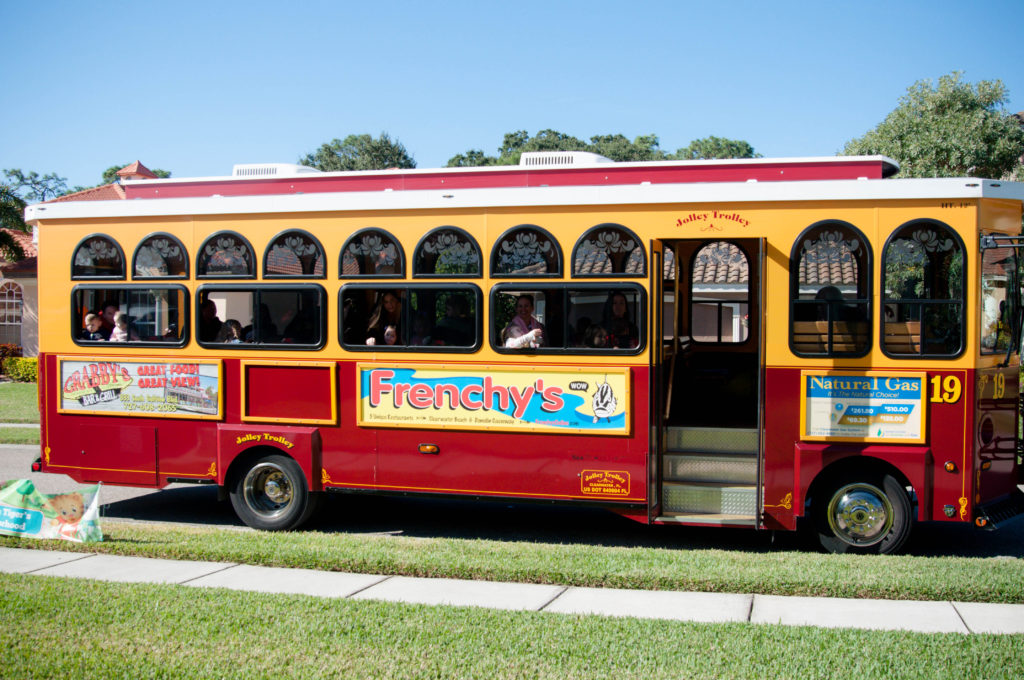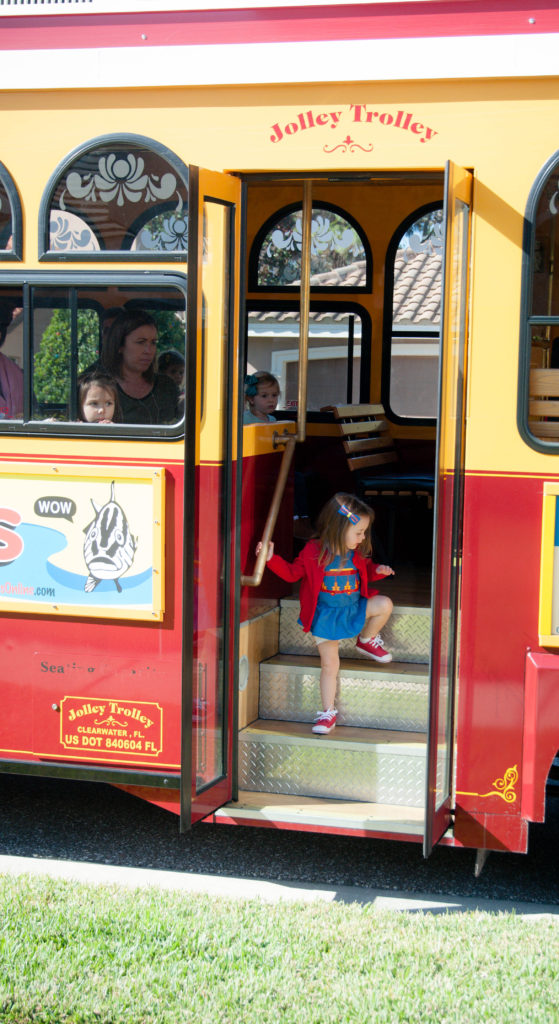 The trolley was most certainly the big event but inside the party we had a lot of neighborhood fun happening too. I always make some sort of feature table for the desserts and this was hers this year: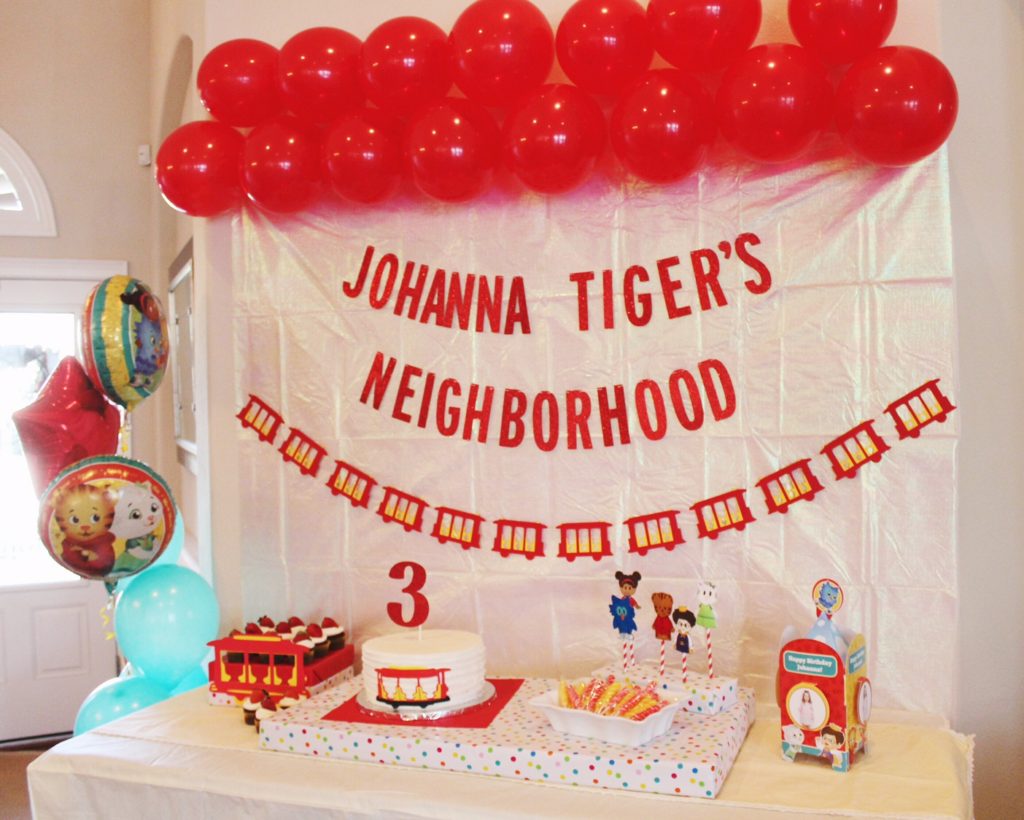 Daniel Tiger Themed 3rd Birthday Party Food Ideas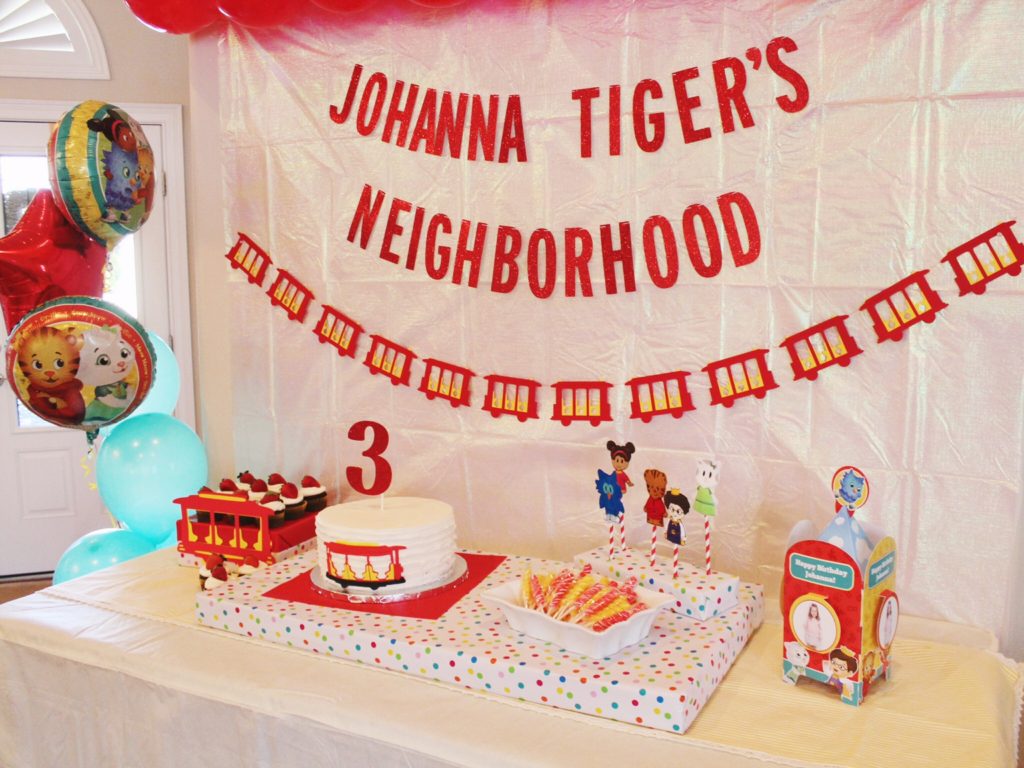 The Kids Table: This was a fun little area I wanted to set up to give the kids in the house something to do too. I filled it with Daniel Tiger toys and books and it was a big hit with the kids!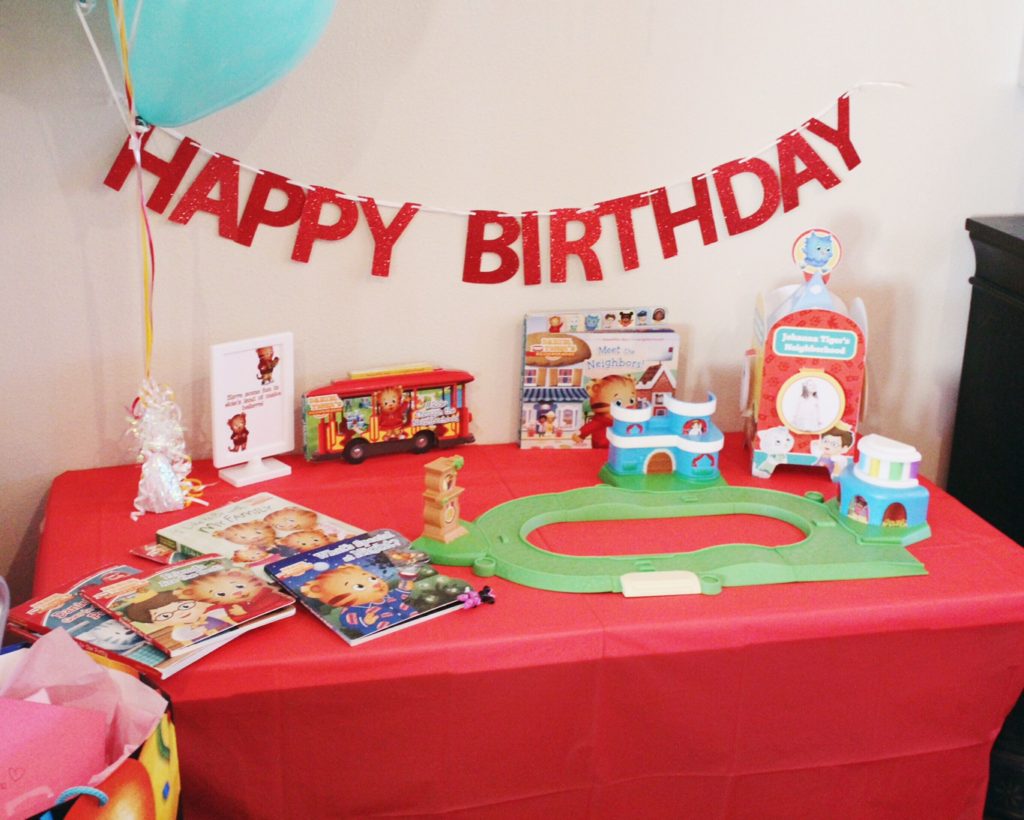 Photo Op: You know I am all about a photo op so I got this huge cut out from Birthday Express and set it up by the favor station so kids could get pictures with their favorite friends from the neighborhood!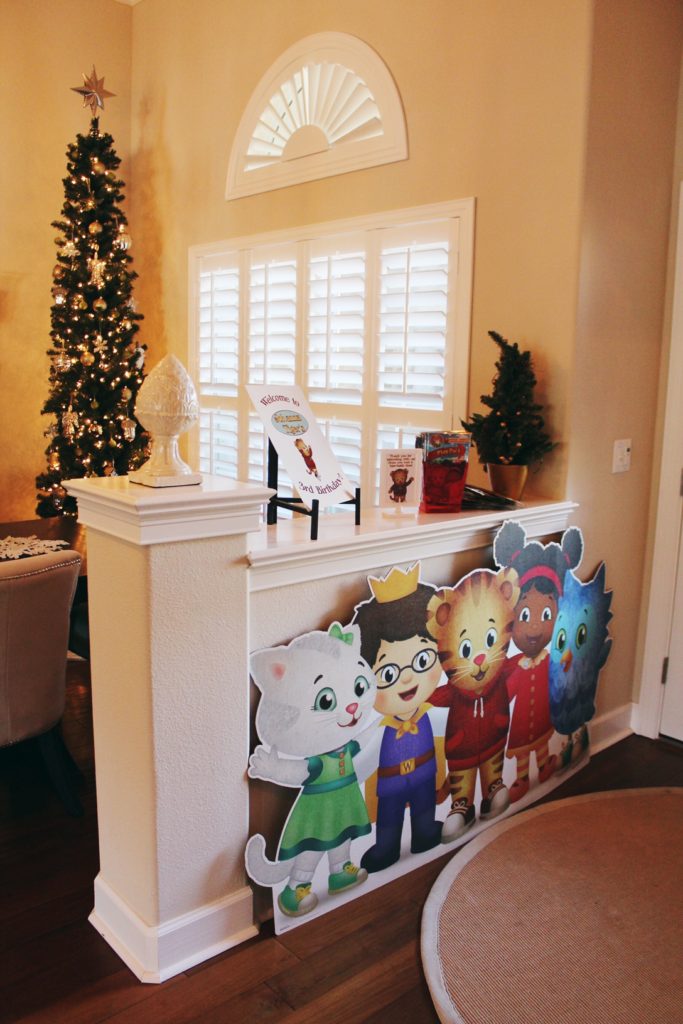 Favors: I ordered these Daniel Tiger Play Packs from Amazon and they were perfect. These packs are the only thing that gets us through meals at restaurants and I thought they would be something fun to pass out to our guests as well.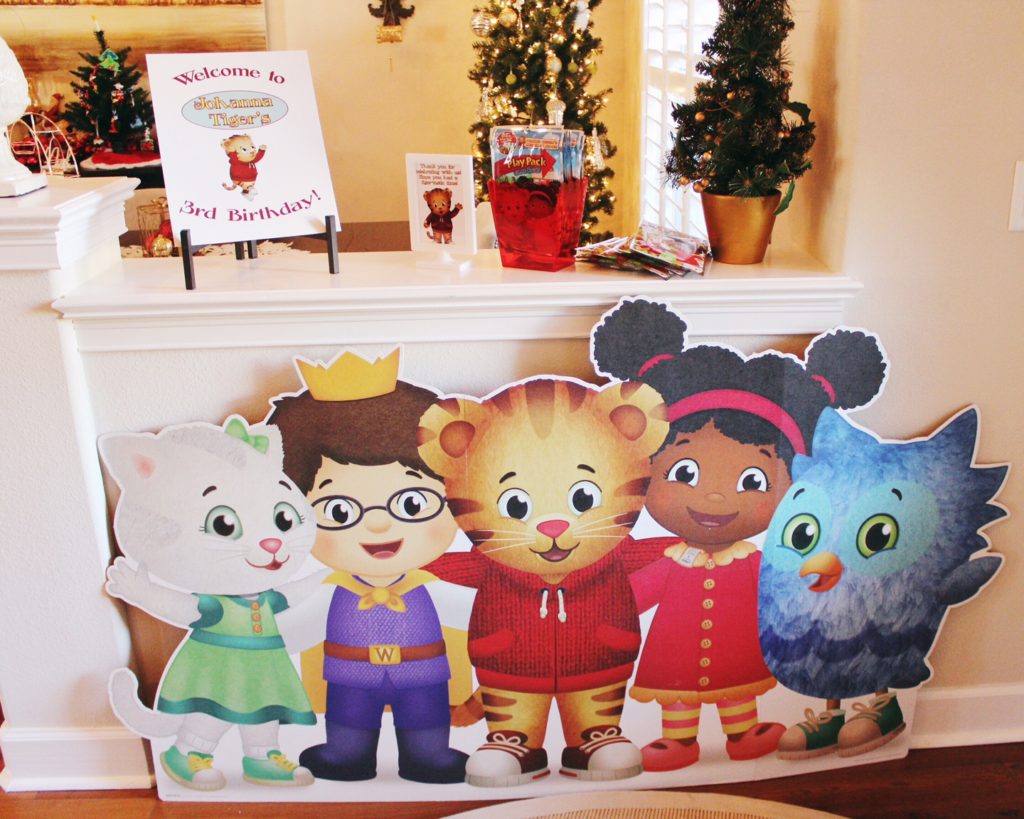 Daniel Tiger Themed Outfit Idea for Girls
Her Outfit: Her top and bow is from an etsy shop called Daily Dress Up Clothing. The shoes (which were a huge hit) can be found on Amazon HERE as well as the infamous red sweater which can be found HERE.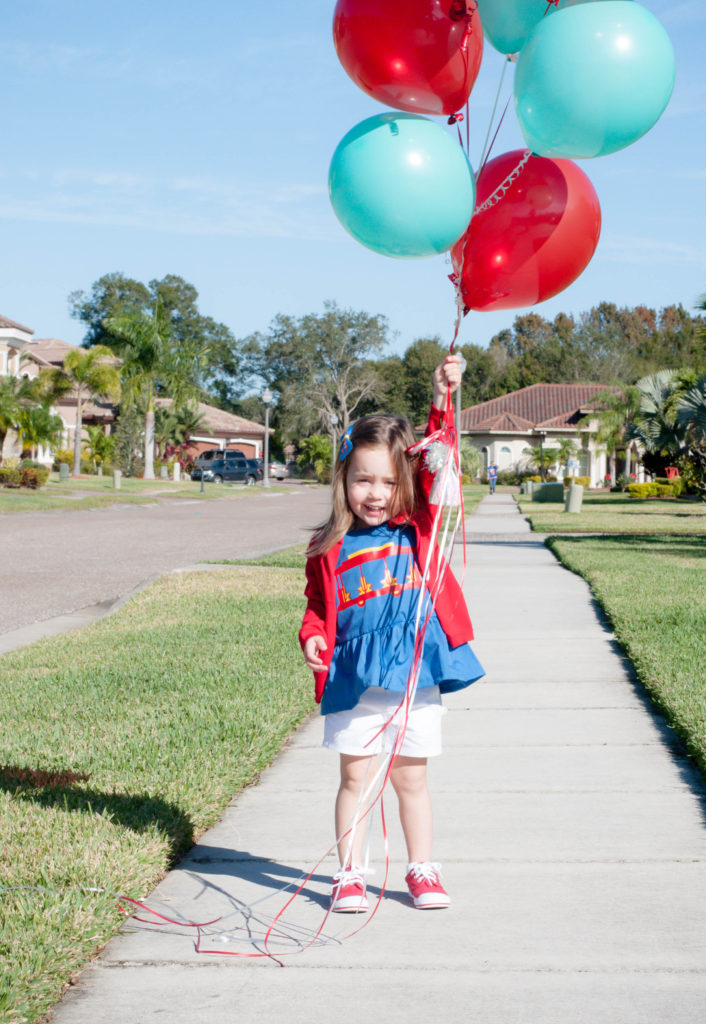 More Pictures: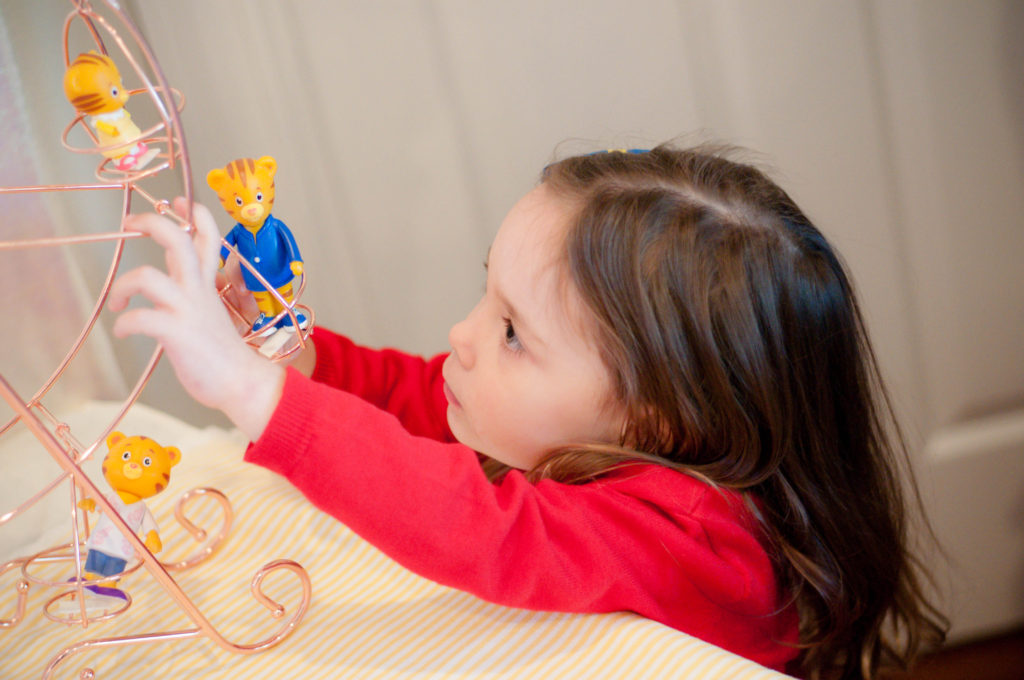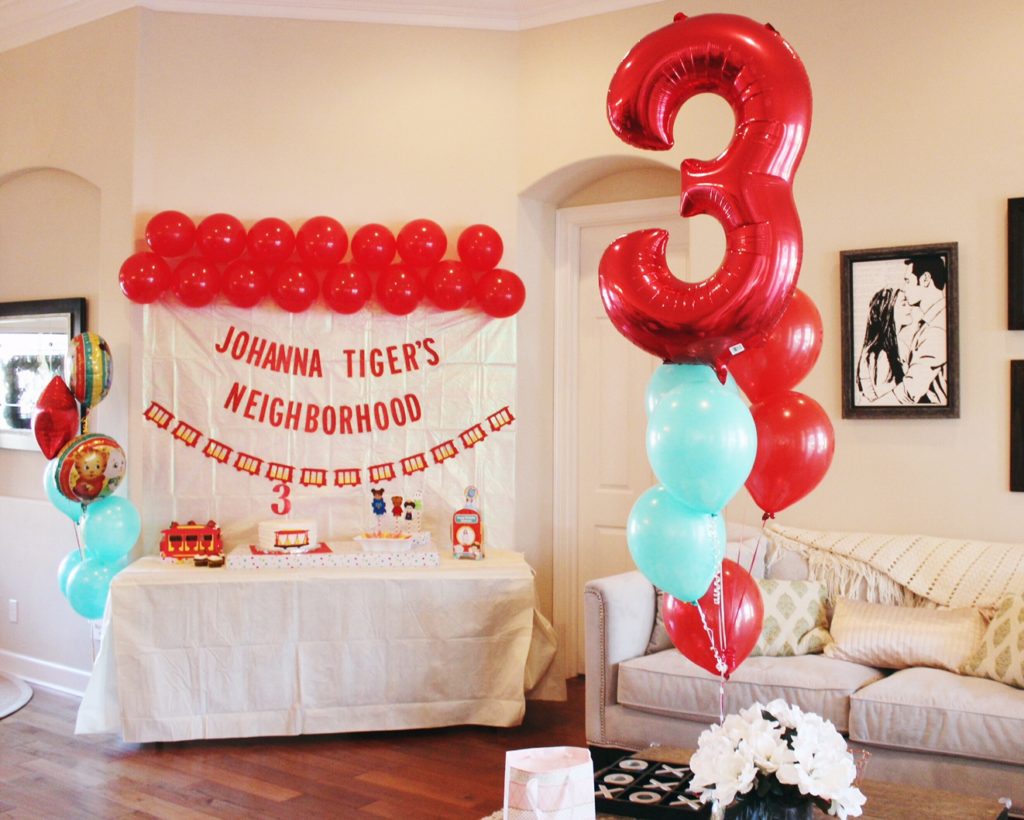 I hope you enjoyed seeing our little Johanna Tiger's 3rd birthday party setup! Feel free to ask questions if you may have them below about throwing your own Daniel Tiger themed 3rd birthday party! Enjoy!
For more birthday party inspiration, check out these posts:
Wild One First Birthday Party For Twins
Easy Oh Two-Dles Birthday Party Theme
Koala Themed Birthday Party Decorations + Party Supplies
For more party inspiration, click here!