How To Make A Montessori Floor Bed
---
Montessori Floor Beds have grown in desire for parents transitioning their little ones out of cribs and some parents even use them after transitioning baby from bed sharing. Whatever your reason may be I am here to show you just how easy it is to make your own Montessori Floor Bed by essentially tweaking a common trundle bed!
What is A Montessori Floor Bed?
If you're new to the idea of the Montessori Floor Beds I highly suggest starting HERE with my Floor Beds 101 as this will fill you in on why I am so passionate about the idea of them! Montessori floor beds are a great idea for toddlers to introduce independence while giving them a comfortable bed close to the ground.

Simple Floor Bed or Unique House Bed – It's your call!
As I mention in the post above you can go as little as simply putting a mattress on the floor or as grand as creating a DIY House Frame Floor Bed like below but there is always a middle ground and that is this next concept!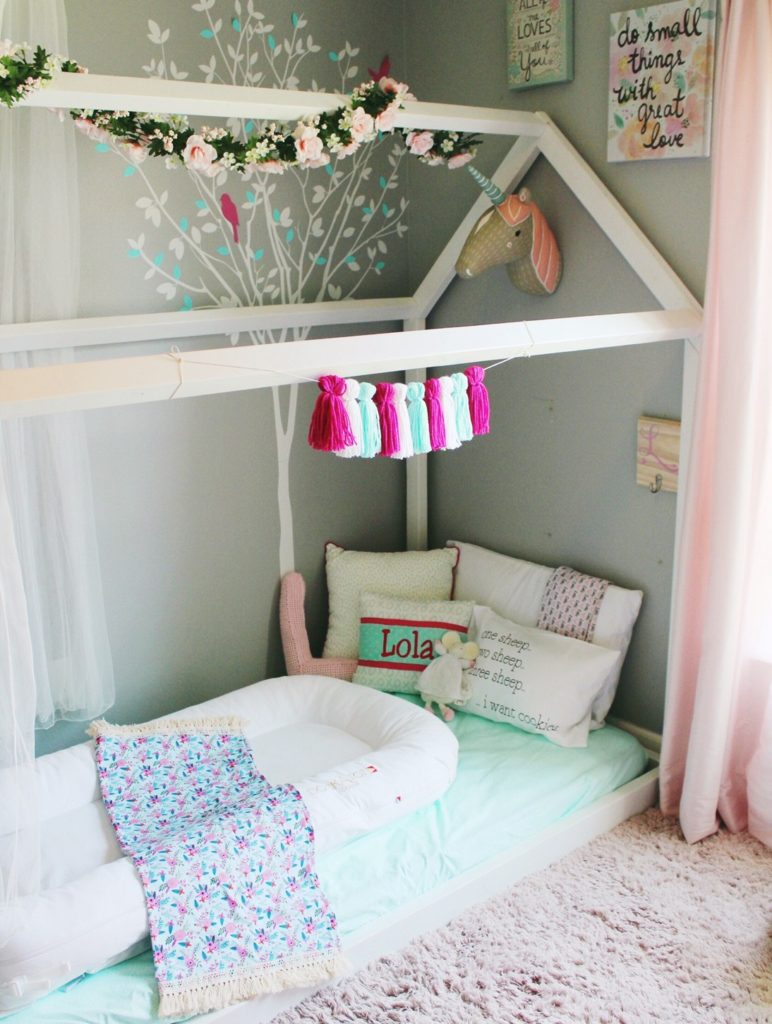 How to Make a Cheap DIY Montessori Floor Bed
Easiest way? Use a cheap trundle bed!
We created our first ever floor bed by simply buying a trundle bed and taking the wheels off of it! Yes, that was it!! We bought the Kendall Trundle from Pottery Barn Kids and it has held up incredibly well for us!
That is by far the easiest way to make your own DIY Montessori Floor Bed! You could do this with any trundle bed, all of which are pretty inexpensive!
Making A DIY Cheap Montessori Floor Bed: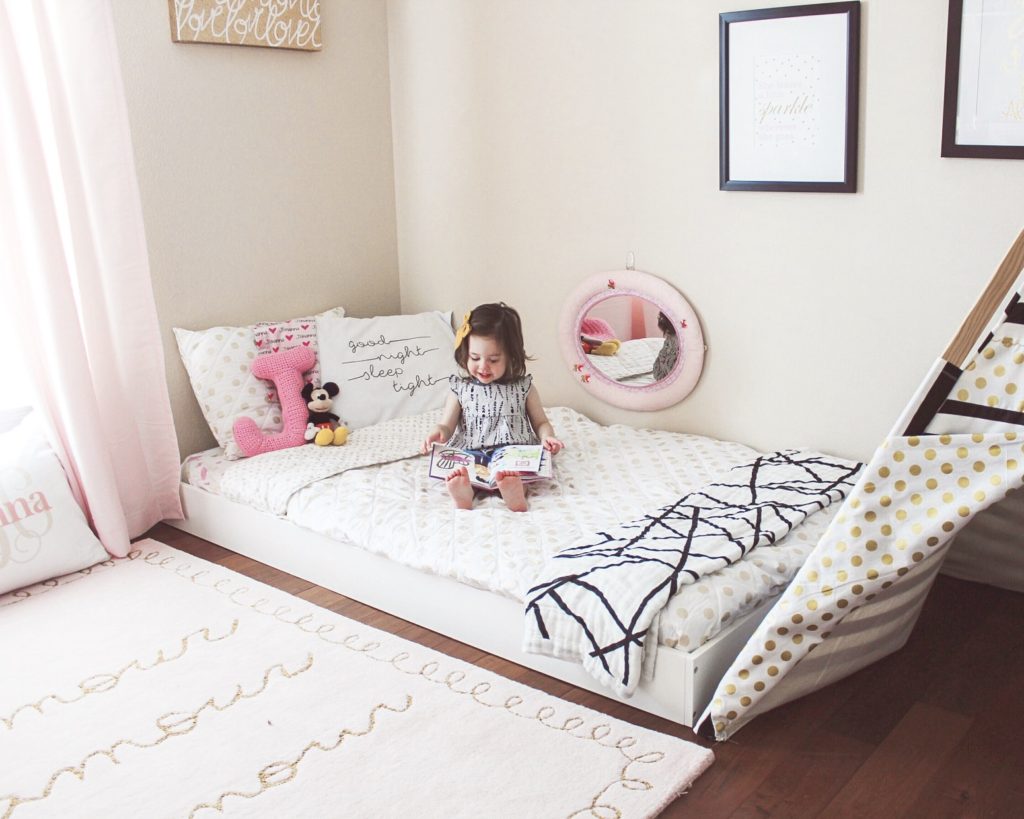 Buy a trundle bed:

We used the

Kendall Trundle from PBK

but here are few more options that I liked –
Once purchased –

take the wheels off (you can add floor protectors to the bottom if its going to be placed on wood floors like our first one was)

Buy a trundle mattress –

NOW listen, if you are only using this as a floor bed then any twin mattress will essentially work (since it doesn't need to fit under a bed like a typical trundle would) but I still liked having a trundle mattress because it kept it low to the ground. My two favorite mattresses for this are:
*Optional – I added a bed rail on my first ever go around but quickly realized that wasn't necessary BUT if you want to try I used this one from Ikea*
Searching for a Montessori Floor Bed can be hard as they aren't quite mainstream yet (but let's help make that happen!) SO I hope this helps create the desirable Montessori inspired bedroom for your little one! And yes, It's really this easy!
Follow along on social media for more! 
Help me by pinning this image below! Just hover over and hit "pin it!" Thank you!