There are plenty of birthday party ideas for little girls out there, but I have to say, this koala themed birthday party I threw for my daughter takes the cake! It is the cutest girl birthday party idea I've come across lately and definitely Pinterest worthy!
---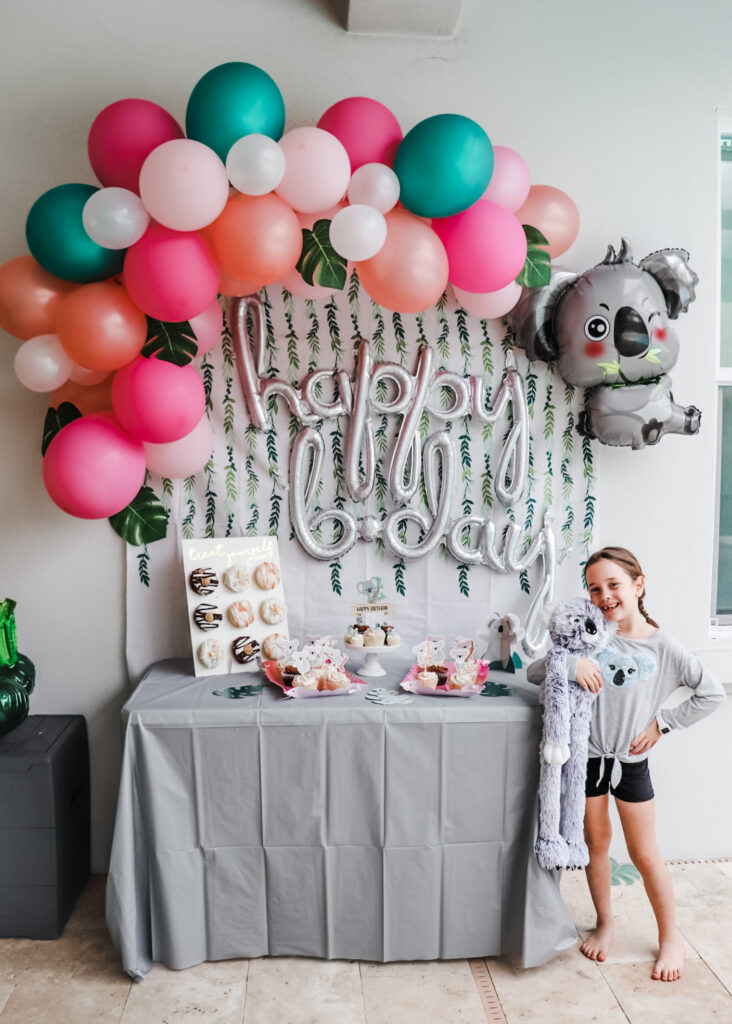 As my daughter's 7th birthday approached she declared that she wanted a Koala themed birthday party this year. If you know me you know I LOVE throwing parties (see below for a list of previous ones!) However for some reason a Koala party threw me off, how random I thought! She stayed adamant and I was determined to make it work. After all I love a good creative challenge! Below is how my oldest daughter's 7th birthday, Koala birthday party turned out! 
| This post contains affiliate links. This means by shopping through my links I get a small commission (at no cost to you!) for bringing these ideas to you! I appreciate all your support!|
Birthday Party Theme Ideas for Little Girls
With 4 kids we have had a whole line up of birthday party themes. Each one unique in their own ways and always such a pleasure to put together! 
Koala Themed Birthday Party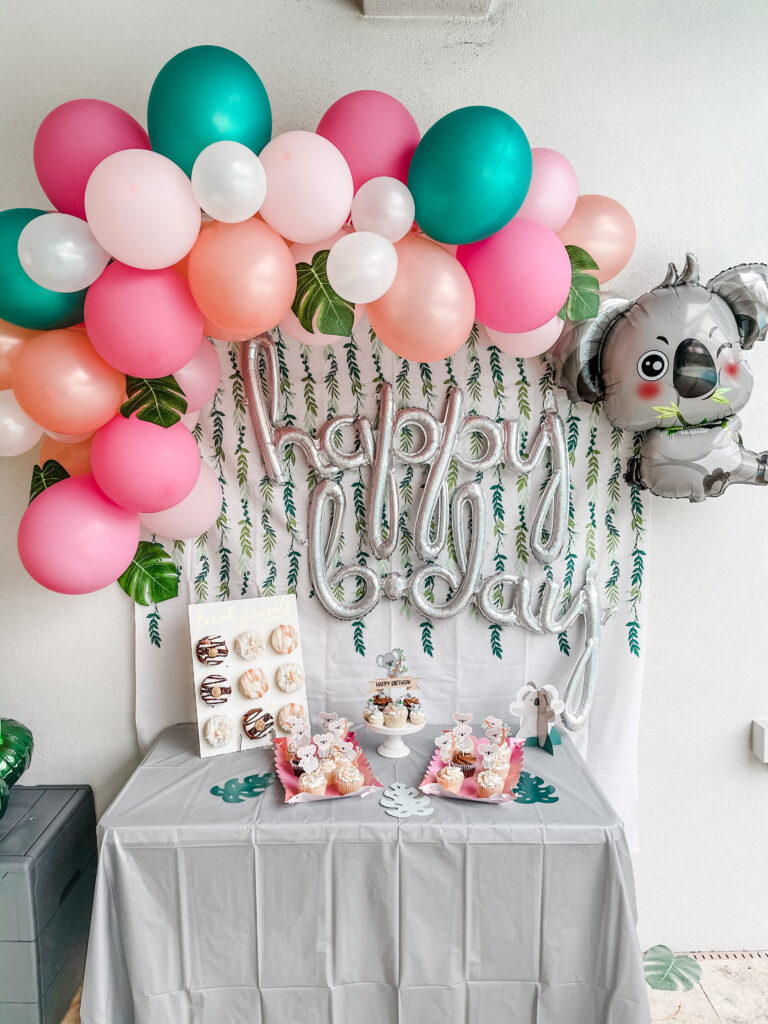 Koala Birthday Party Decorations + Party Supplies
Tropical Flamingo Themed Party Balloon Garland

(the colors were just too cute and I figured they could totally swing for a Koala themed party as well!)

Koala Cake & Cupcake Toppers: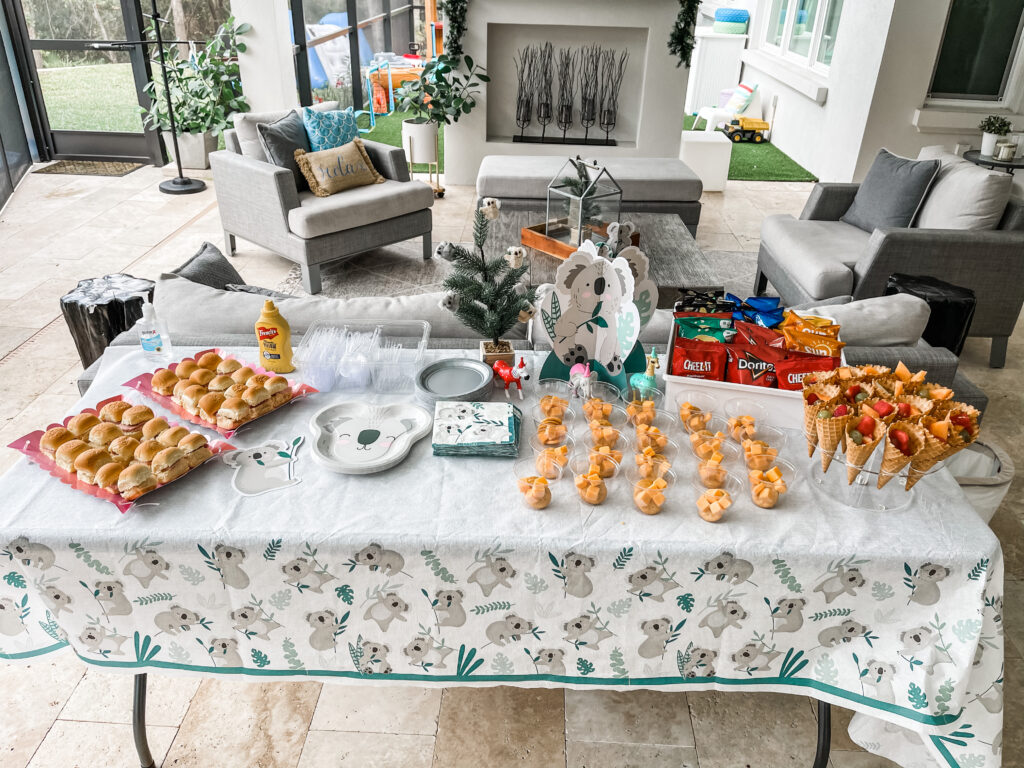 5. Koala Party Favors:
6. Koala Party Supplies/Tableware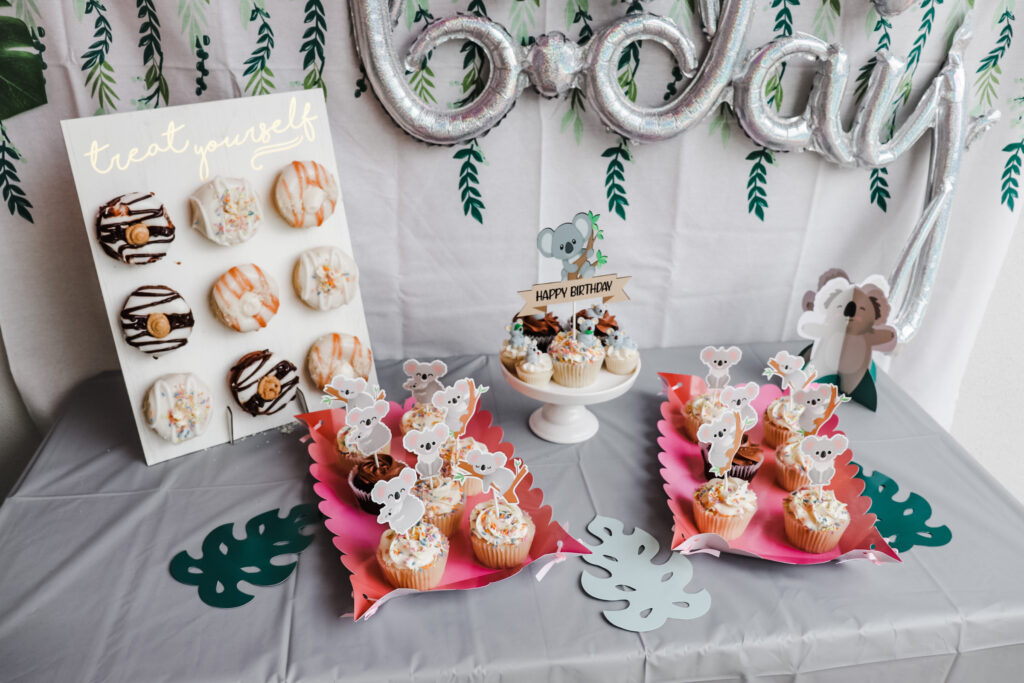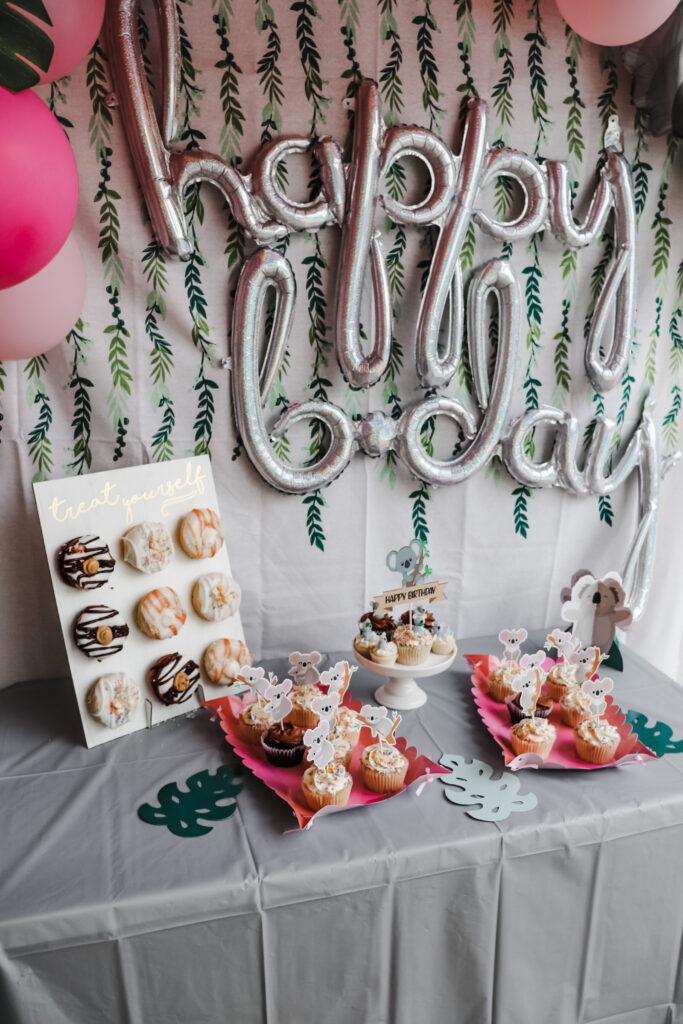 Good luck on your Koala Themed Birthday Party adventure! I hope this helps make it a magical and memorable day! Enjoy!