The Best Trampoline For Kids: The Gift Of SpringFree Trampoline
| This post contains affiliate links. This means by shopping through my links I get a small commission (at no cost to you!) for bringing these ideas to you! I appreciate all your support!|
---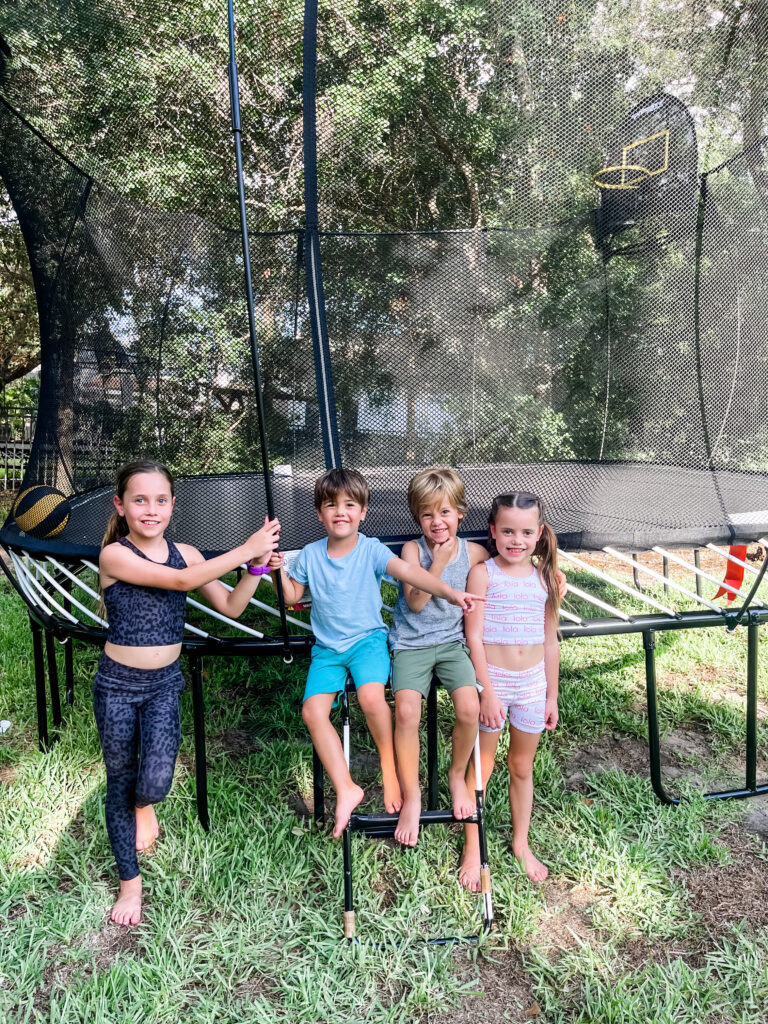 When it comes to having kids there are a few things that are always true. One of those inevitables is their need to run, jump and bounce off their energy. In fact we designed our whole backyard specifically to have a safe space for our children to do just that. Our most recent addition was one that I swore I'd never have but was swooned by this amazing brand. I set out to find the SAFEST and the BEST trampoline for kids and that turned out to be the wonderful gift of the SpringFree Trampoline! 
Biggest Black Friday Sale Info:
BIGGEST BLACK FRIDAY SALE: Save Up To $500 + $100 OFF Install + FREE Delivery
Trampolines – 8 models
Starting at $599.
Bundles: 4 model options that come with trampoline + FlexrHoop + FlexrStep + Professional Installation.
The Best Trampoline For Kids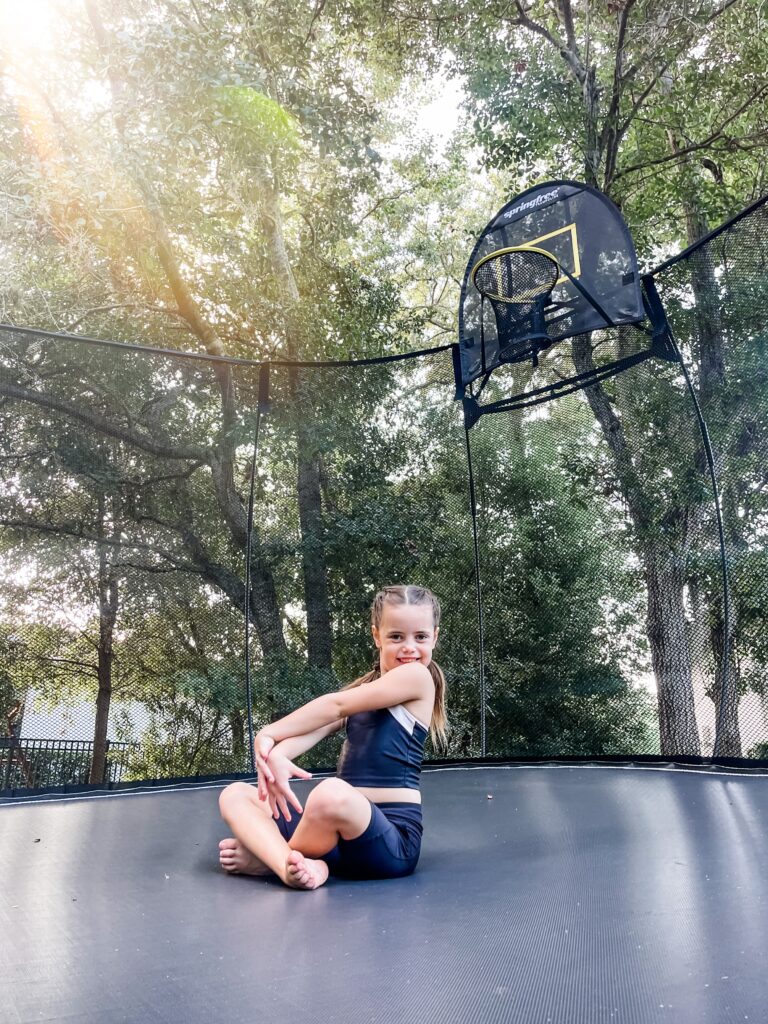 Our family spends many hours outside. So much so that we created an outdoor play room! SO when it came to our backyard we knew we wanted to fill it with play options for our kids. This led us to start researching trampolines! When it came to picking the best trampoline for kids (and specifically our family) I had a few specific criteria items it had to meet.
These were:
Large surface area
Modern Design
Safety
Basketball Net Attachment 
With 4 kids I knew we needed something large enough to grow with them, sleek enough to put out by our new fire pit area and safe enough that I felt comfortable letting them bounce on it. All this to say my criteria was far exceeded when I learned about the SpringFree Trampoline brand! When it comes to the best trampoline around SpringFree is it! 

Let's dive into those criterias I set prior to picking the best trampoline for our family: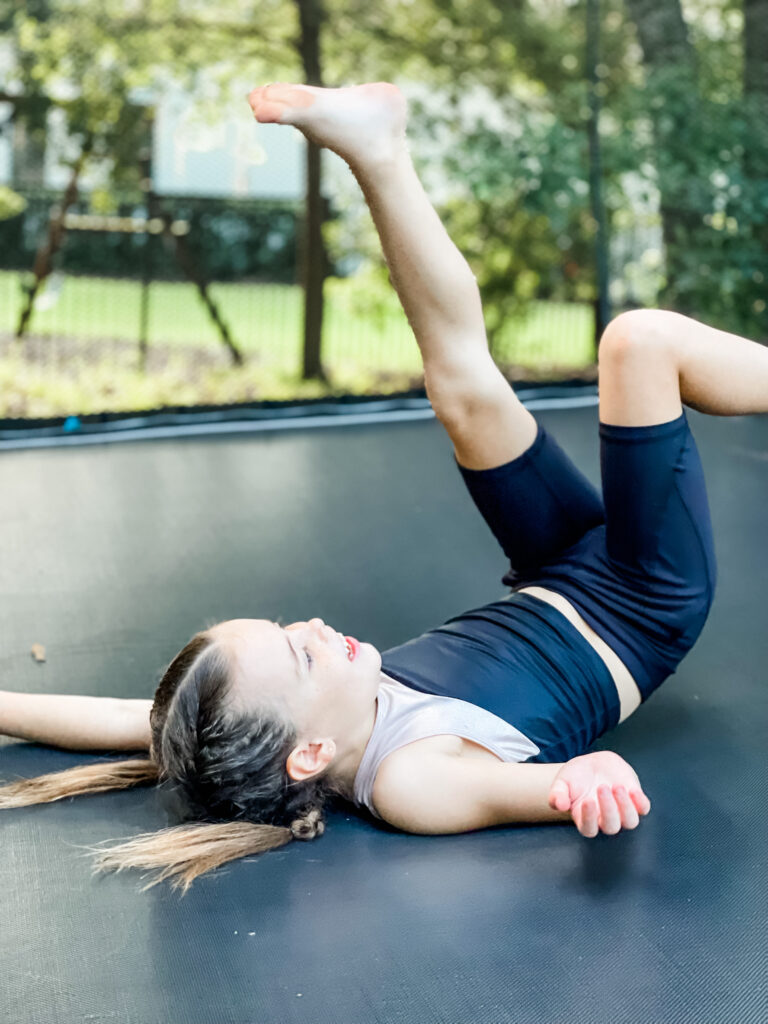 Big & Large Surface Area Trampoline
You can find other large trampolines but what I loved about the Springfree Trampoline was that when compared to other trampolines of the same size the surface area (bouncing area) of the SpringFree trampoline was larger. This is another added benefit of the springfree design, there is more bouncing area on top! This was a huge selling point for us. We chose the Jumbo Square SpringFree because the jumping mat itself is a whopping 13×13 square feet! This gives our children the perfect place to truly test their limits and engage in the all important spatial play! 
Spatial Play & Fine Motor Skills Strengthened With Trampoline Play Include:
Spatial Awareness: Trampolines assist in teaching this with each jump by training the child to know where their body is during each movement while in the air. This helps posture, center of gravity and sense of balance which are both important to develop spatial awareness. 
Strengthens 'Bilateral Motor Skills.' It does this by allowing the child to use both sides of the body and brain at the same time.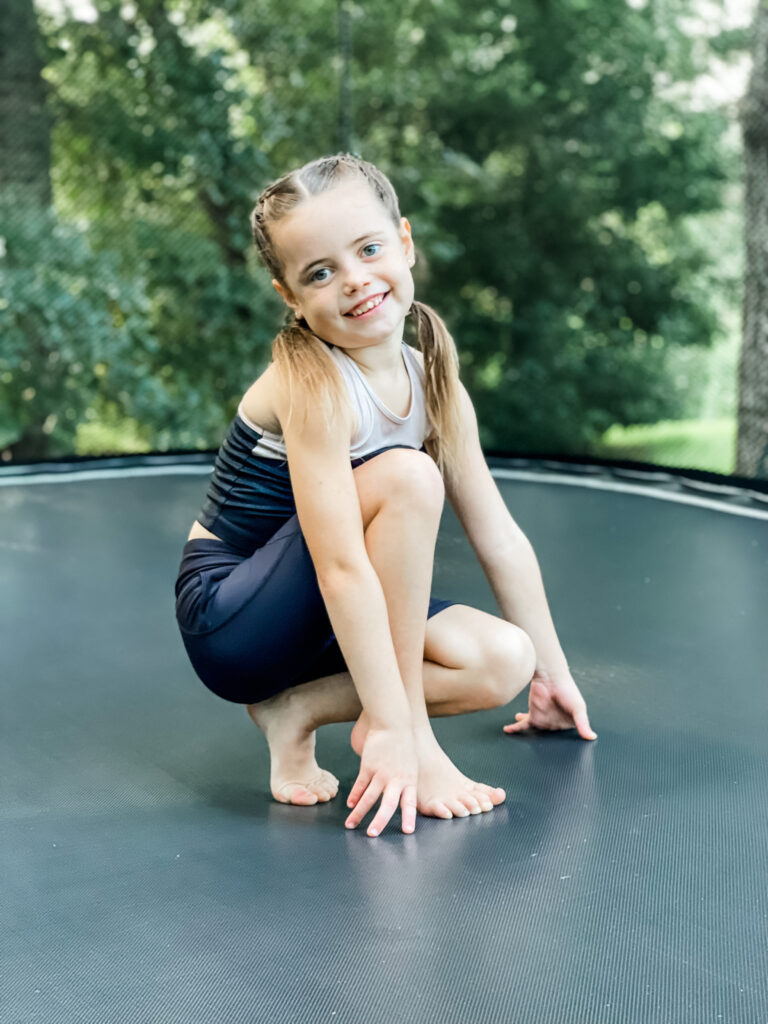 SpringFree Trampoline – The Safest Bounce Around
Safety was my NUMBER ONE concern when choosing a trampoline. It is true that SpringFree Trampoline can claim to be the safest bounce around and this is ultimately why we chose this brand! Here are the key reasons SpringFree Trampoline is the safest bounce:
No Springs! Springs are dangerous because they can pinch or trap the jumper causing harm. The SpringFree is a safer option simply because the spring free design! 
Soft Edge Mat: The softedge mat technology is like no other. It is 30 times more shock absorbent than pads which eliminates hard edges at the jumping surface. 
The frame is positioned well out of harm's way. 
Flexinet Enclosure: This enclosure prevents falls and cushions jumpers.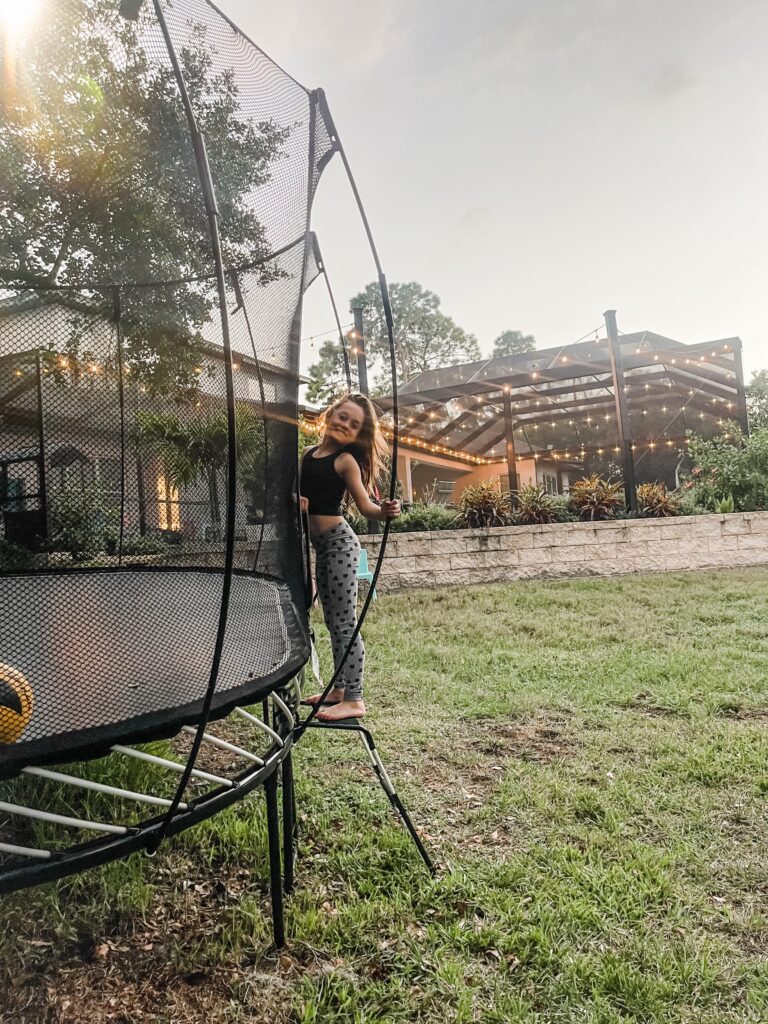 When it comes to choosing the perfect trampoline for your family I couldn't recommend SpringFree Trampoline more! I hope this outlined why we chose them as the BEST trampoline for kids! Enjoy!
Make sure you follow along on social media for more!
If you like what you see please consider pinning on Pinterest or sharing with friends!