Kindergarten Backpack & Lunchbox Choice // Back To School
---
| This post contains affiliate links |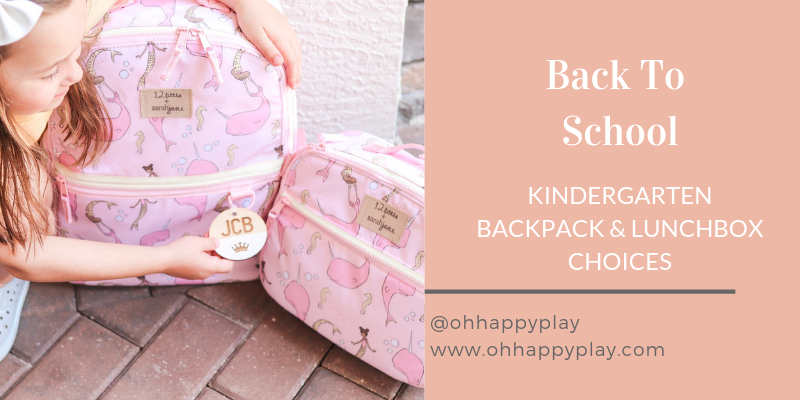 "Congratulations! Today is your day. You're off to GREAT PLACES! You're off and away!" Dr. Suess 
I can't even read that quote above without the tears streaming down my face! My first baby is off to Kindergarten and it doesn't seem real. She has paved the way for her siblings in our family with such patience and kindness and I know she will do the same on her grade school adventures too. She is ready to take on new things and she has her whole family cheering her on! So whether I wanted to accept it or not, we headed off kindergarten back to school shopping for our girl!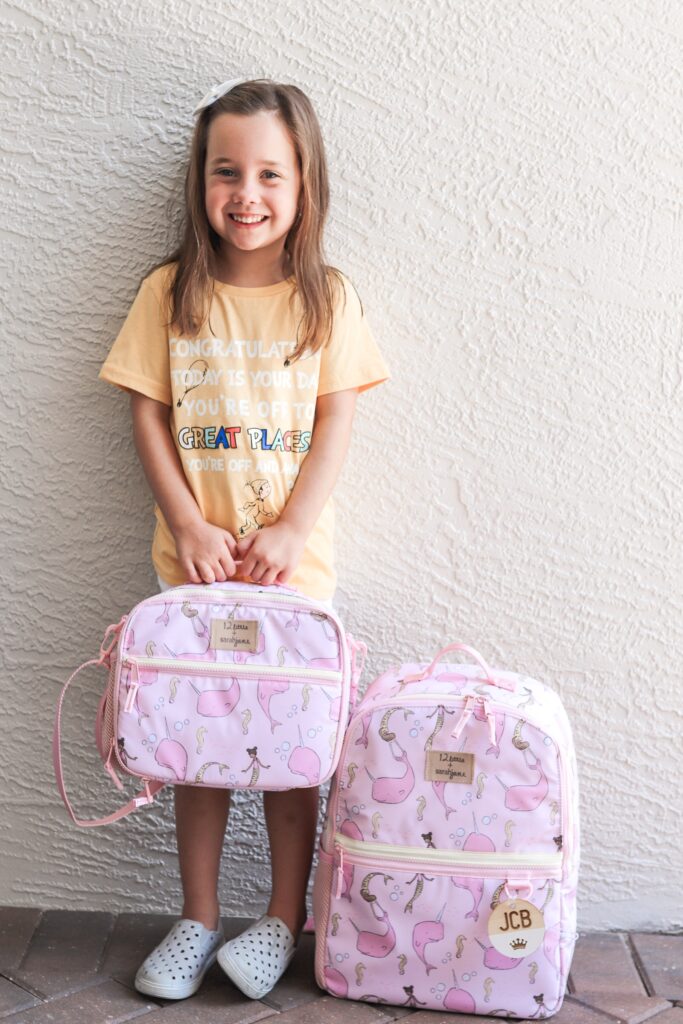 Oh, The Places You'll Go Special Edition
Also it was brought to my attention by a reader that they make a 'Oh, The Places You'll Go! B&N Exclusive Edition' with pages for teachers to sign and leave memorabilia for the graduate. I plan to get my daughter one of these to have with her for her teachers to sign through the years!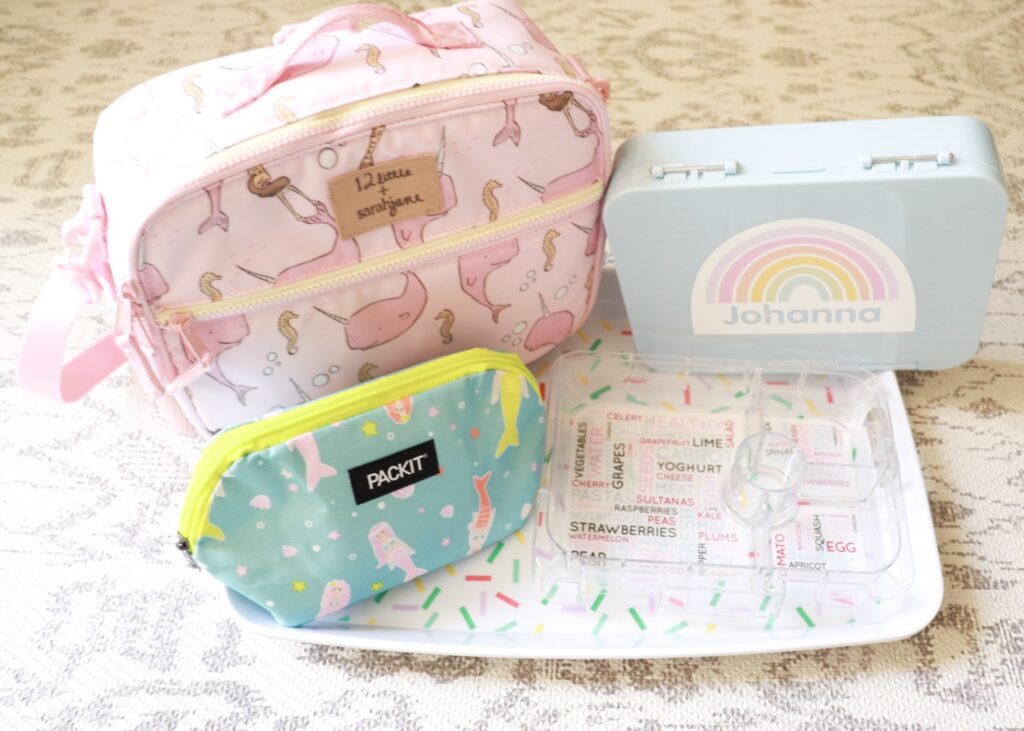 Backpack And Lunch Box For Kindergarten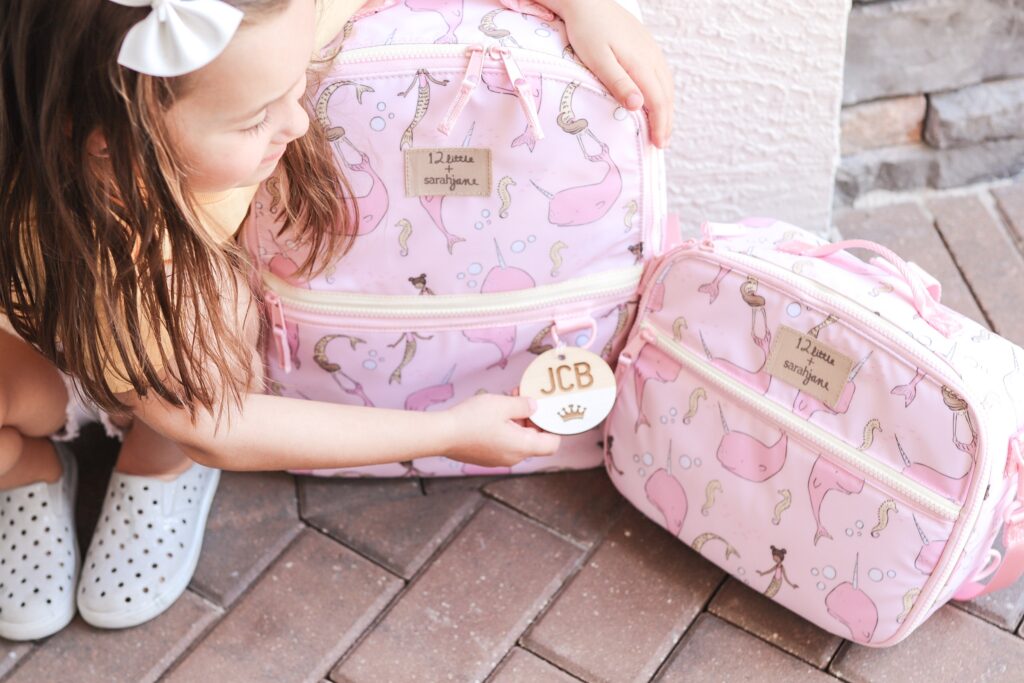 Johanna picked out the sweetest backpack and lunch box from Twelve Little's. They are simply the sweetest thing I ever did see! Lola had to have one too, so how could I say no to that HA! I did compile a list of a bunch of preschool backpacks HERE too which could be used for Kindergarten as well! 
The Night Before Kindergarten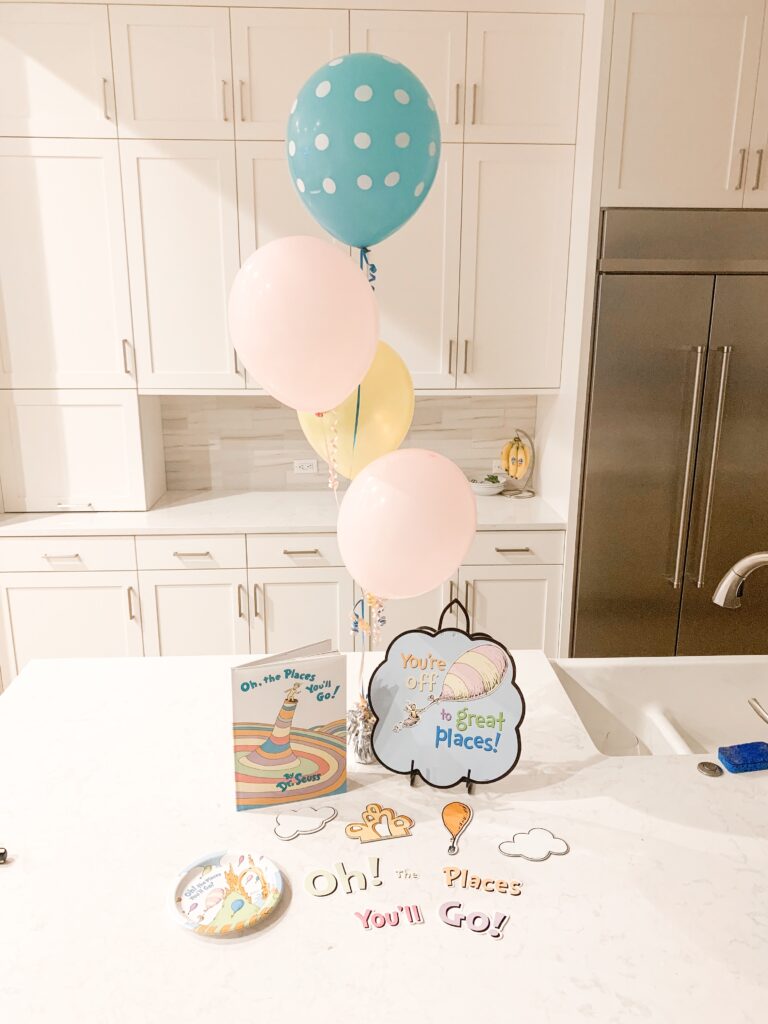 The night before her first day I set up this little display to get her pumped and have a mini celebration for the start of her new chapter! I got balloons and these sweet little cut outs from the Target bullseye section. They seem to have similar ones every year during Back-To-School time! She was SO HAPPY to wake up to this and it really started her day off on a wonderful foot.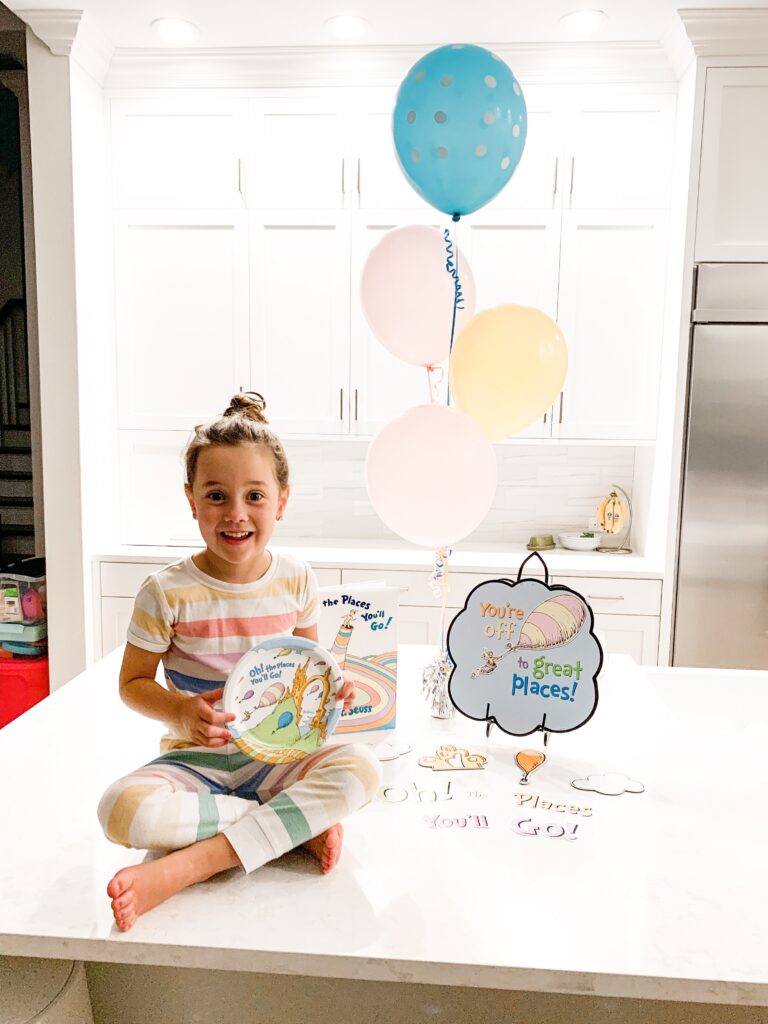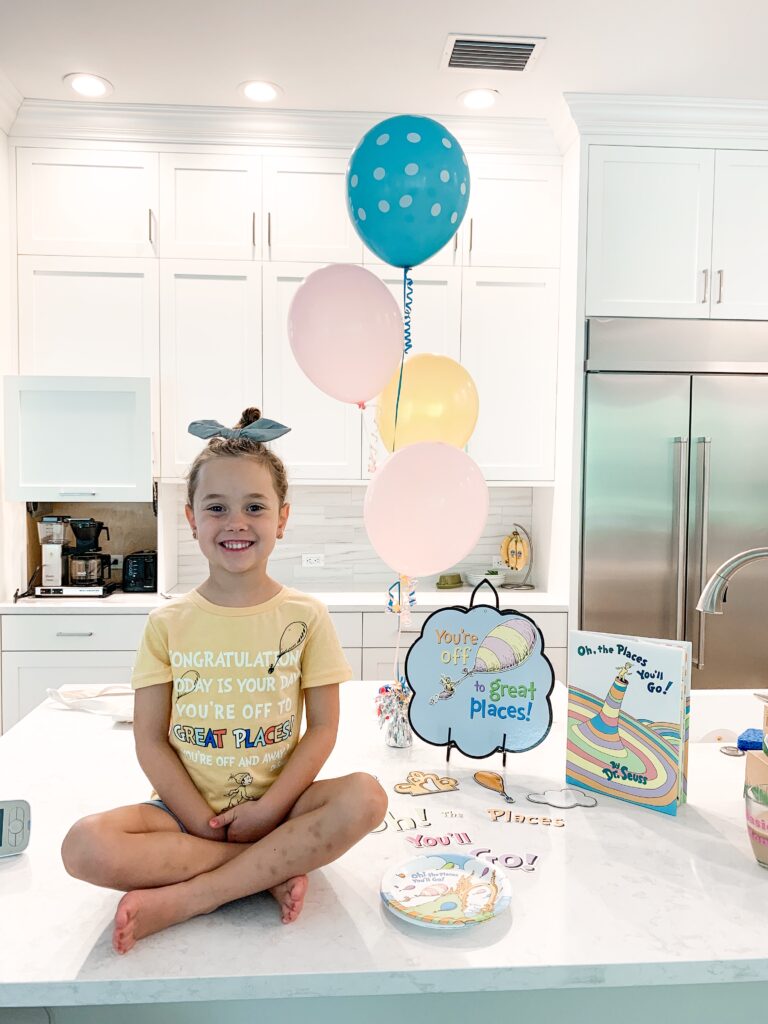 First Day Of School Sign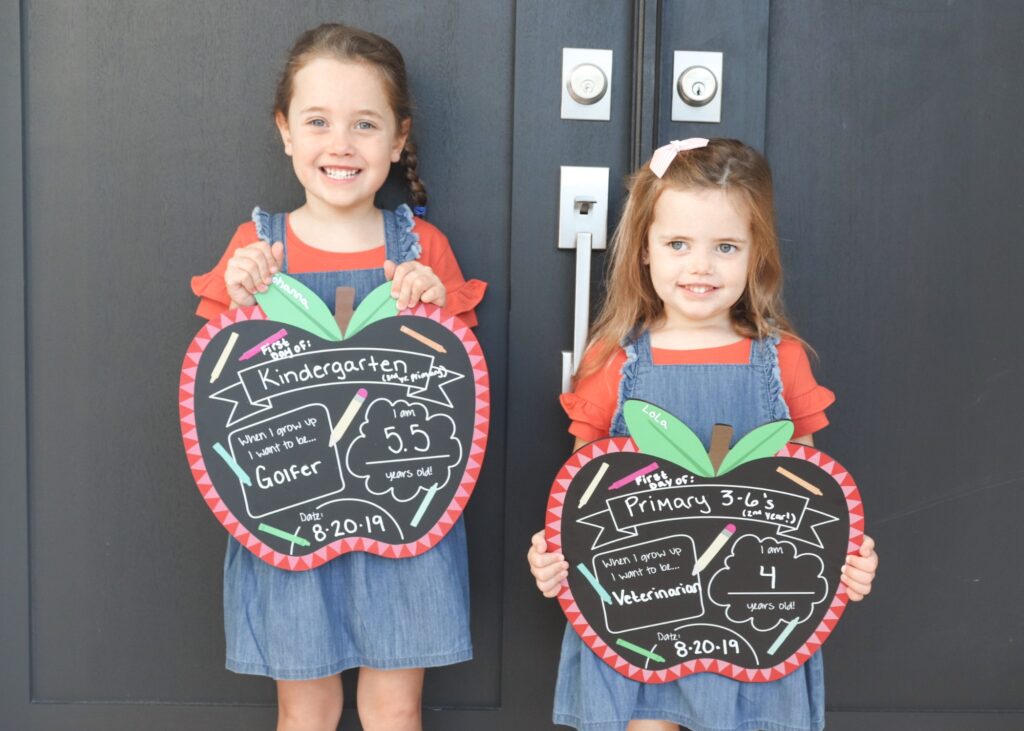 AND today they were off to their first day of school!! I got so sentimental making Johanna's lunch last night (my poor family and friends on any text thread with me got to witness that lol.) BUT this is just a huge milestone for us. She has never been away from me for lunch (maybe a handful of times being out of town etc) but not like this.
I clearly was making enough of a scene that J snapped a photo of me making her lunch so we could email them to her too (see what I mean by that here!)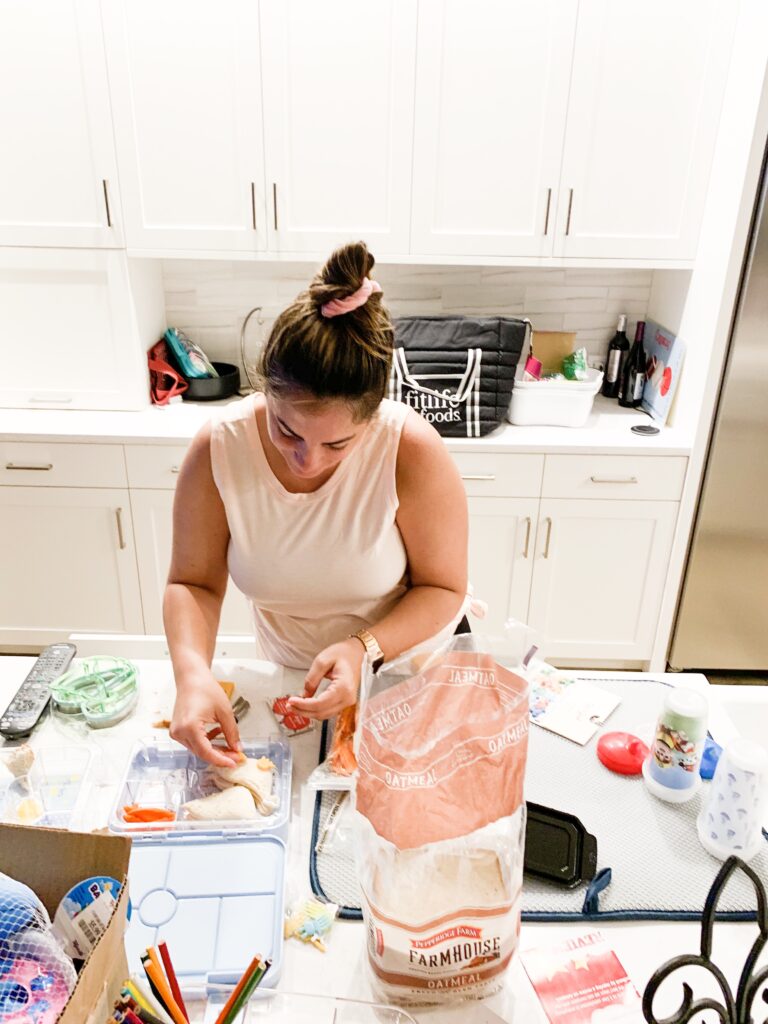 Bento Lunch Box Meal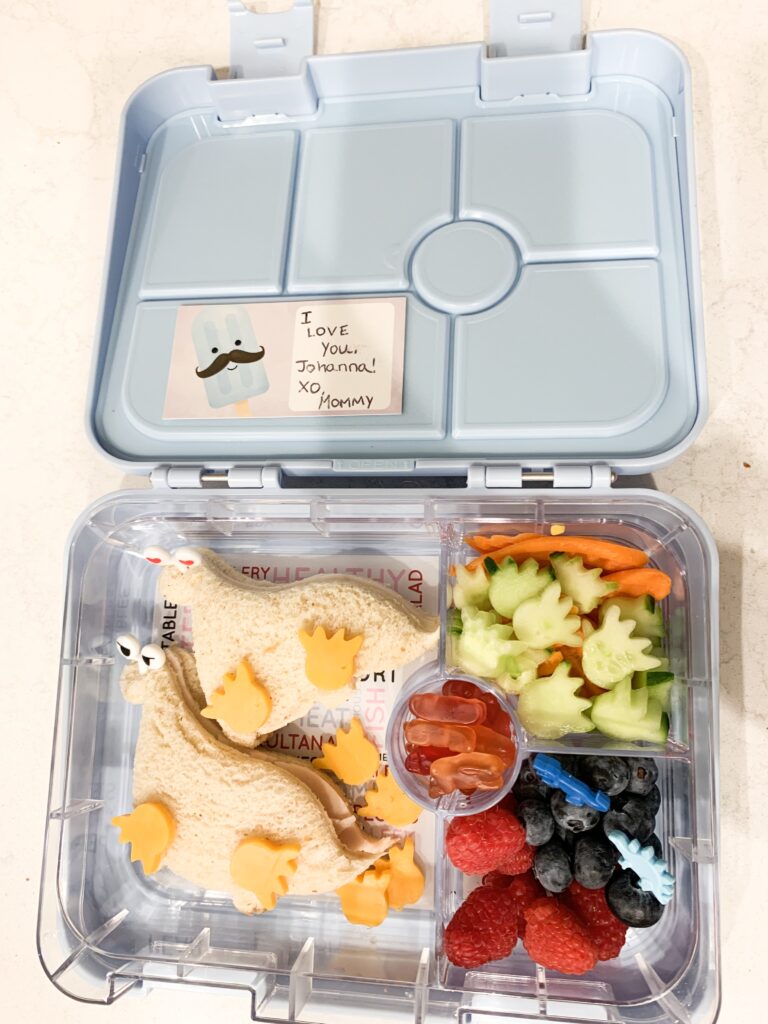 I gave myself a B- for this one! First timer here haha!
First Day of Kindergarten (And last year in Montessori Primary 3-6's)

First Day of Primary 3-6 (second year)
After picking Lo up from half day her teacher mentioned to me that Johanna was very excited getting prepared for lunch so that eased my mind too. SHE is SO READY! But my mama heart it processing things a little differently. The girls being in Montessori means they are still together in the same primary class so I was able to get snippets of information from Lo on how their morning went. I felt much more at ease as we headed into the afternoon! 
And of course, the twins' first day of nothing pose: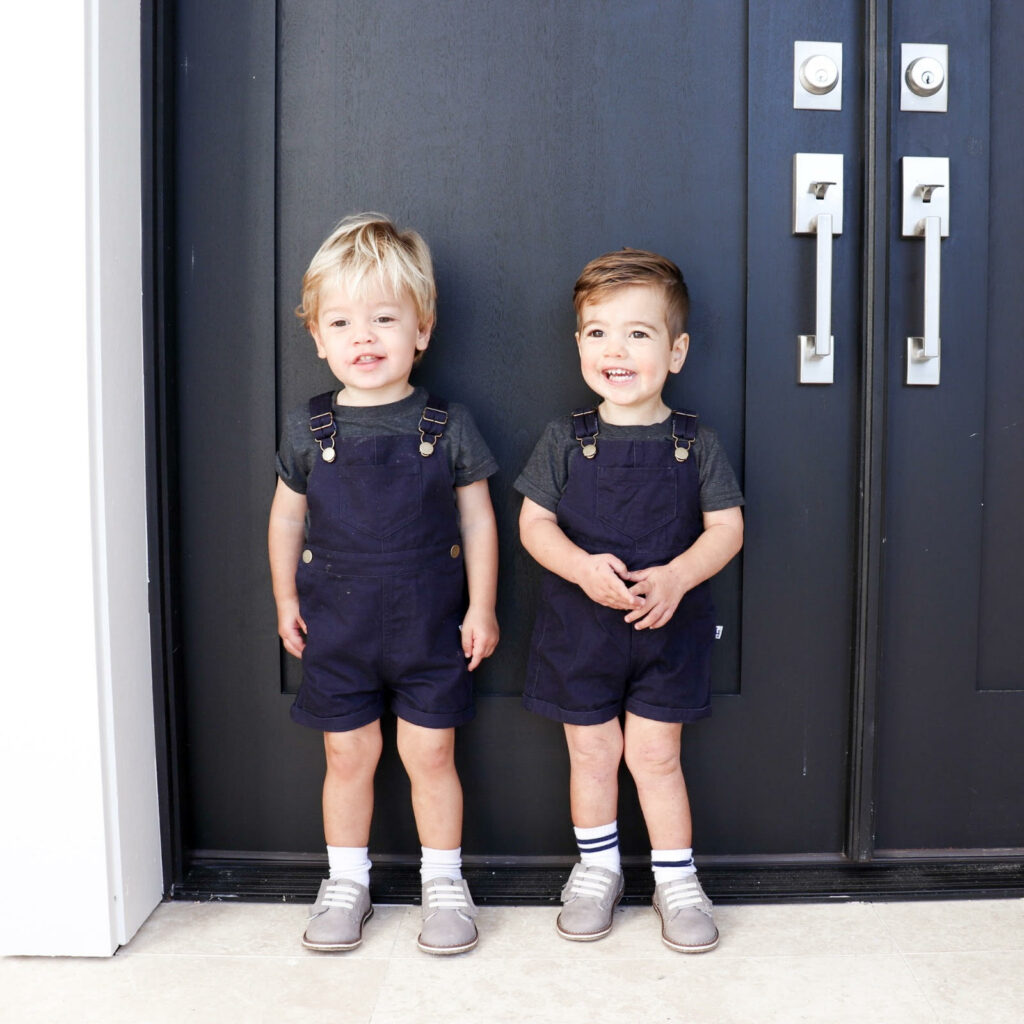 Who else has a Kindergartener this year?! 
Enjoy!
Make sure you follow along on social media for more!