Quiet time is just as important for babies and toddlers as it is for preschoolers (and beyond). Little kids get so many benefits from quiet time, but it can get harder as they age to figure out what to offer them to do during quiet time. They likely don't nap anymore, so what to do? I have found 3 quite time activities for preschoolers that my girls have loved and work to keep their little minds occupied while you care to whatever mind need caretaking while your little is having some quiet time.
|This post is sponsored. All insights are 100% my own.|
These quiet time activities for preschoolers will help them learn independence while also giving parents a break during the day!
The Truth About Quiet Time
No parent looks forward to the day that nap times become extinct but alas that day does eventually come. However, I am here with some good news for the parents, just because naps are a thing of the past doesn't mean your nap time hustle has to be lost with it! I have two now who have outgrown their afternoon nap but we quickly established a set quiet time in its place. Here are my 3 favorite quiet time activities for preschoolers to replace the time where their nap once filled.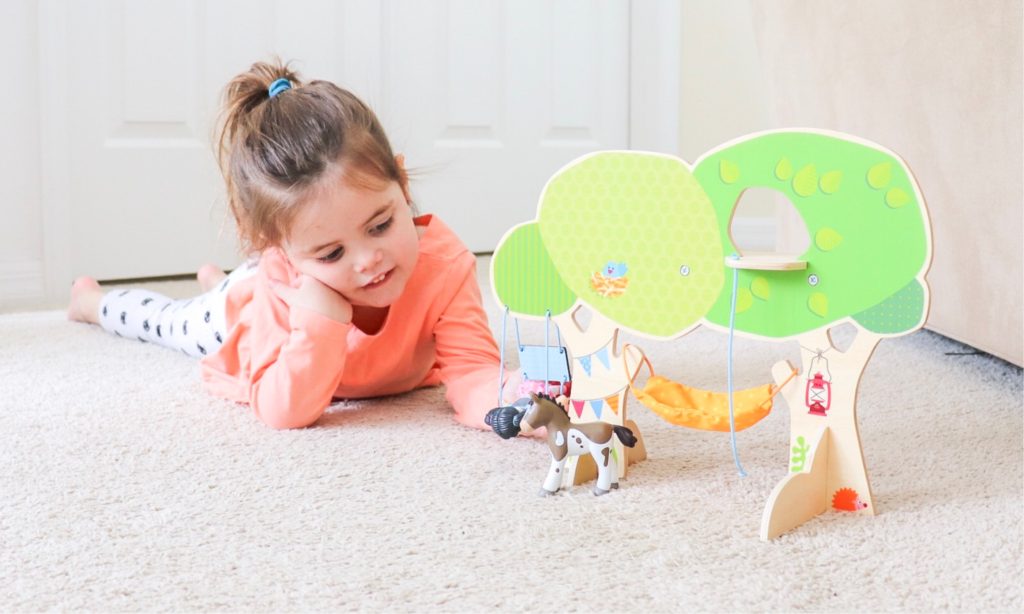 My Quiet Time Philosophy
First, I will just explain what quiet time means to us. Essentially, quiet time for us is a time when the girls were required to be calm and separated. Lola in her room and Johanna in ours. They could play quietly but they were not allowed to leave their areas. Sometimes an occasional nap would occur but most the time they just had some individual play time. You can do quiet time together if you please as well! This time is meant to let them rest a bit but also allow you as the stay at home parent (or if it is the weekend for working parents) have some time to yourself because this is important too!
You can see our general full scope daily schedule here (which includes what the twins' day looks like as well and how they fit into it all.
My 3 Quiet Time Activities For Preschoolers
1. Individual Toy Boxes
Create quiet time toy boxes that you can rotate – I like to give variety and create somewhat of a map for my children as to what I expect of them so it doesn't become a hassle and a free for all. I found that by creating boxes of quiet time activities I could set a couple in their rooms each day or even every couple days to create a more structured time that offers variety. My boxes are usually along the lines of Play, Read, Solve.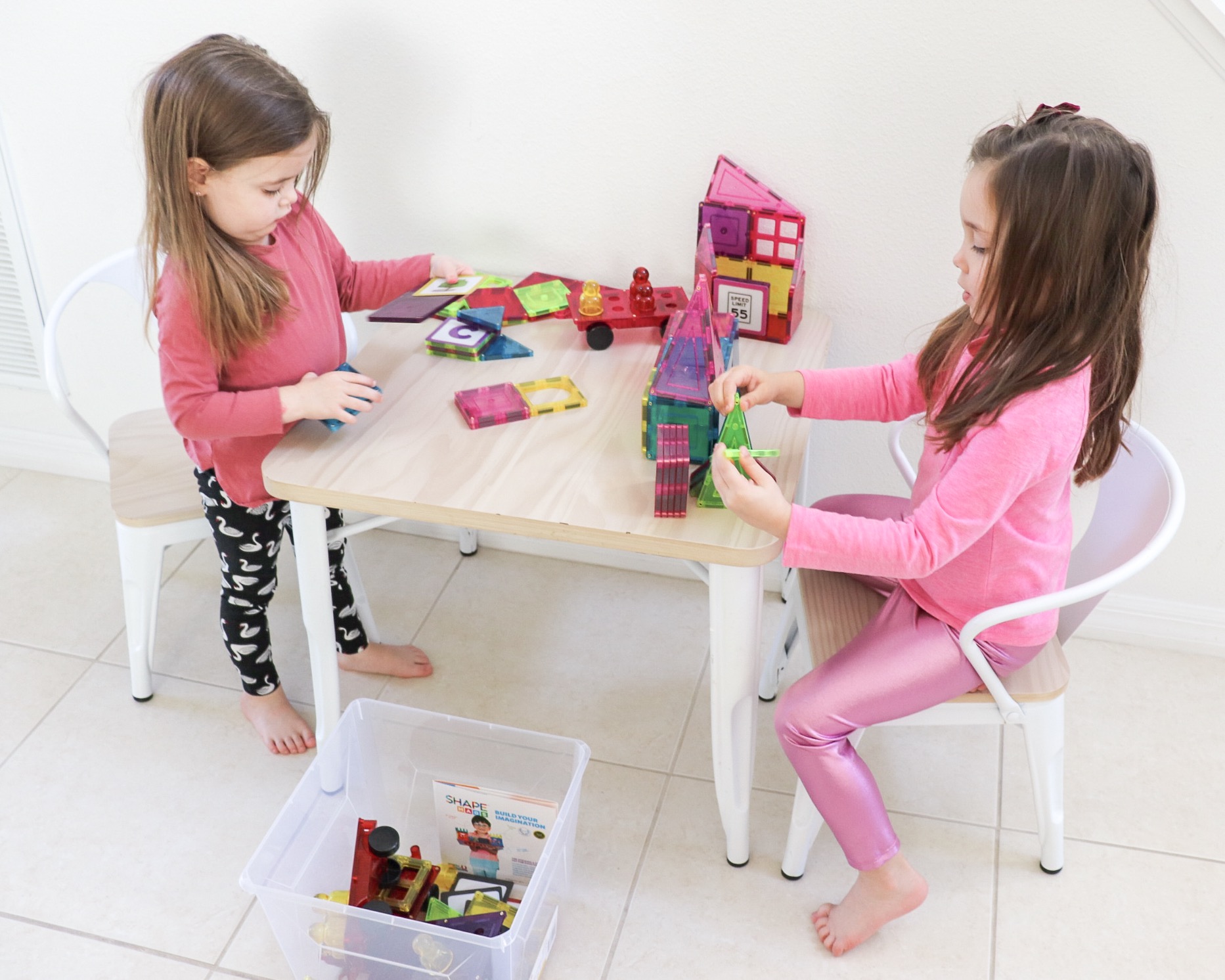 Quite Time Activity: PLAY
When it comes to the play boxes for quiet time I like educational based play as they usually can be just as fun but offer your little one's mind some educational based fun. Both my daughters' absolute favorite activity to date has been our Shape Mags box. Shape Mags are designed to build STEM skills and they offer many ways to play. Shape Mags also helps to build cognitive skills as well because there is a lot of trial and error through the process of building their creations. These are so versatile and we really have enjoyed them! What starts as a box of blocks ends as incredible three dimensional reality built by your child. With each creation their innovative thinking deepens and (with my girls at least) their creations become more and more impressive as they play! This is the ultimate example of a perfect educational yet fun quiet time activity to fill your "Play Box" with.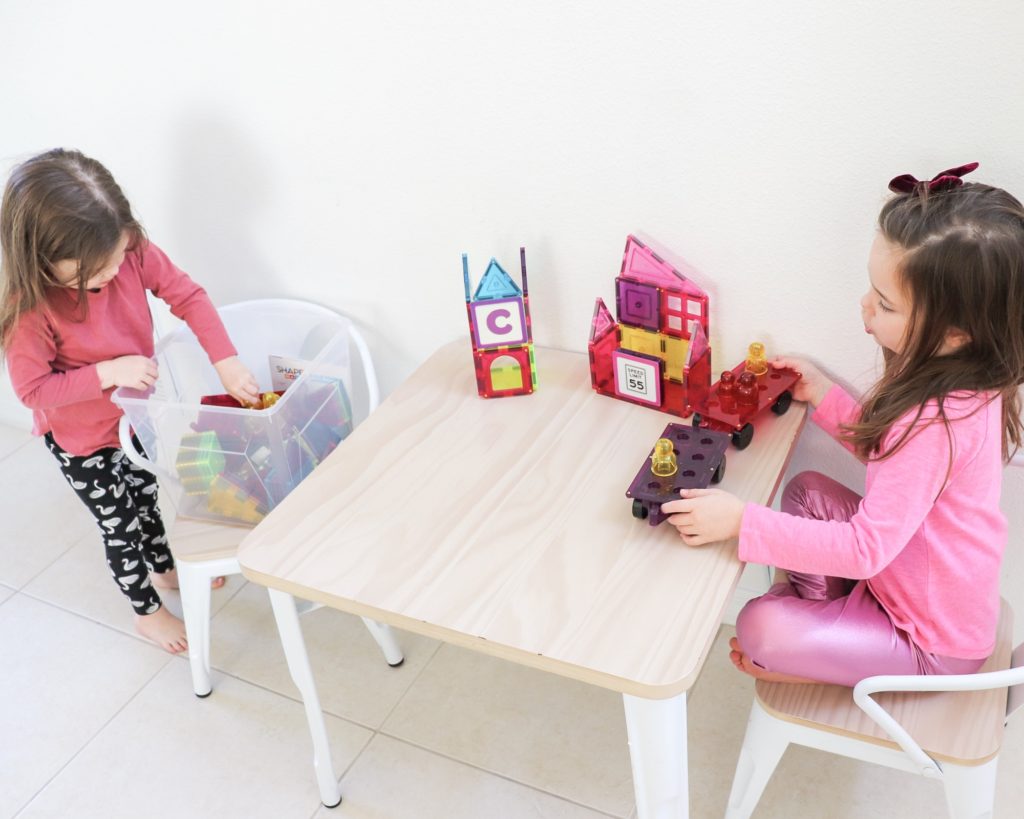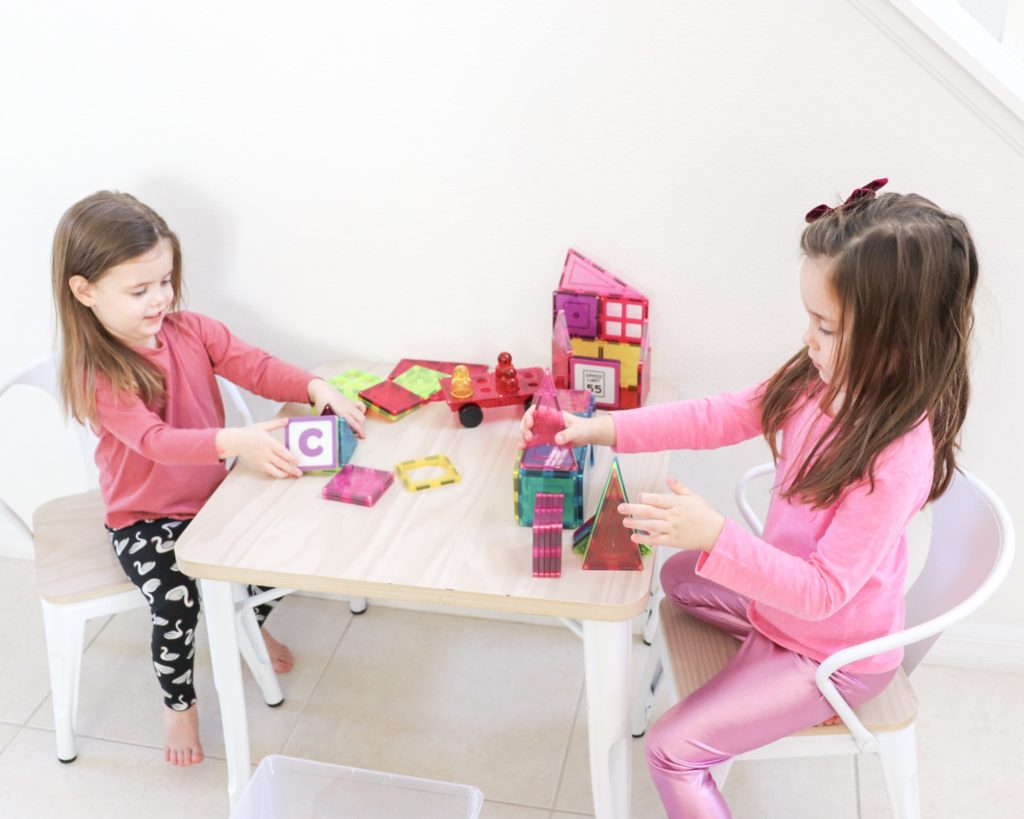 Quite Time Activity: READ
My girls' both love books so part of making their quiet time successful was having a little bin of books for them to choose from.
Favorite Books for Preschoolers:
Max Rhymes / Princess Jo And Her Super Cape (unbiasedly haha) / I Can Do It Myself / Snuggle The Baby/ The Wonderful Things You Will Be
Quite Time Activity: SOLVE
For this I put a couple small puzzles together and I can change them out as I see fit. My girls love going through their favorite puzzles. 
Favorite Puzzles for Preschoolers:
I hope this helps you transition from nap time to quiet time with your preschooler or to even establish a routine where there may not have been one! Enjoy!
Follow along on social media for more!