Looking for a fun first birthday party theme for your twins? Try out a wild one first birthday party perfect for a gender neutral party theme!
| This post is sponsored but all insights are my own |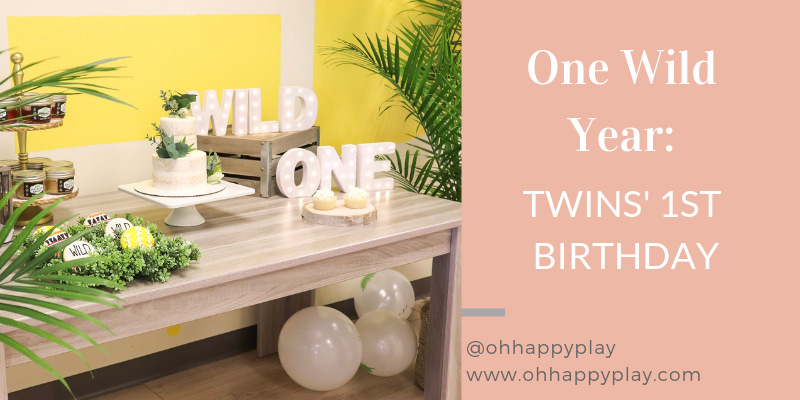 ---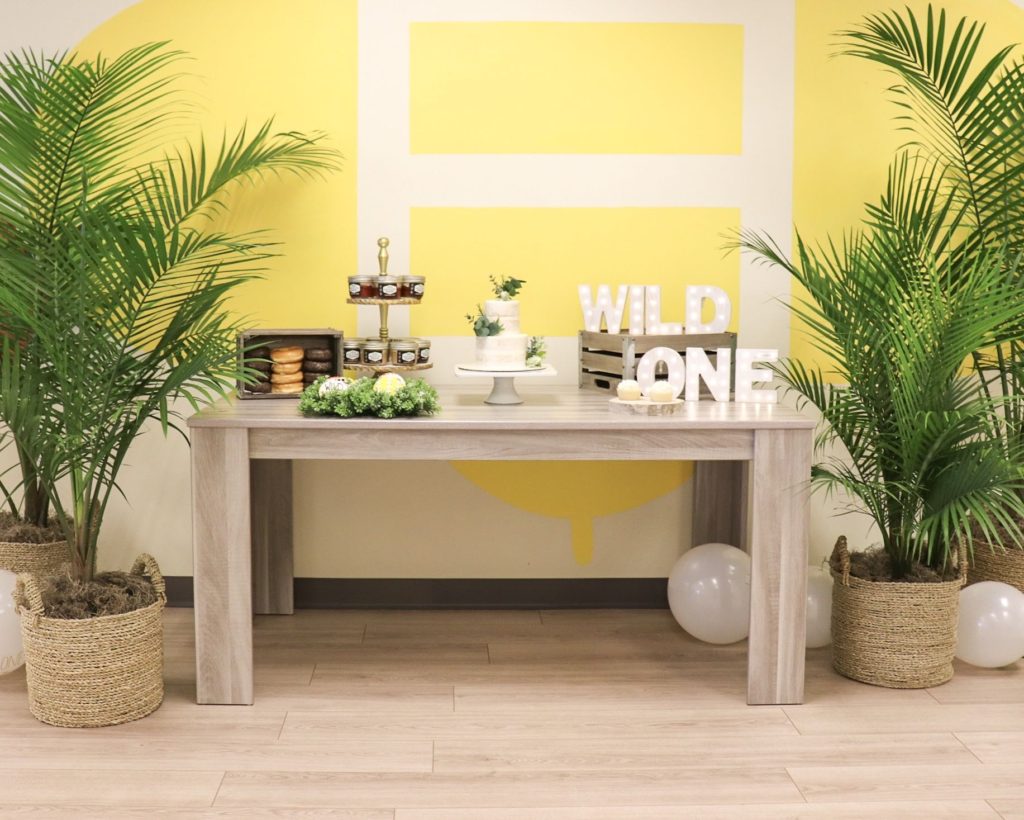 When the twins were turning ONE there was really only one theme that seemed to make sense for my wild boys and the WILD first year we ALL endured. They say surviving the first year with twins is the hardest and so really we all needed a reason to celebrate. The party turned out super fun and I am excited to (finally!) share all the details of our wild one first birthday party with you here!
Planning the Wild One First Birthday Party
Design and execution of the party was done by the wonderful Let's Party event planner service (Rebecca specifically!) If you are looking to throw a party but don't have the time to dedicate to the details I HIGHLY recommend Let's Party to help you with ALL your party planning needs! Let's Party is a boutique party planning service with fresh design ideas for any party!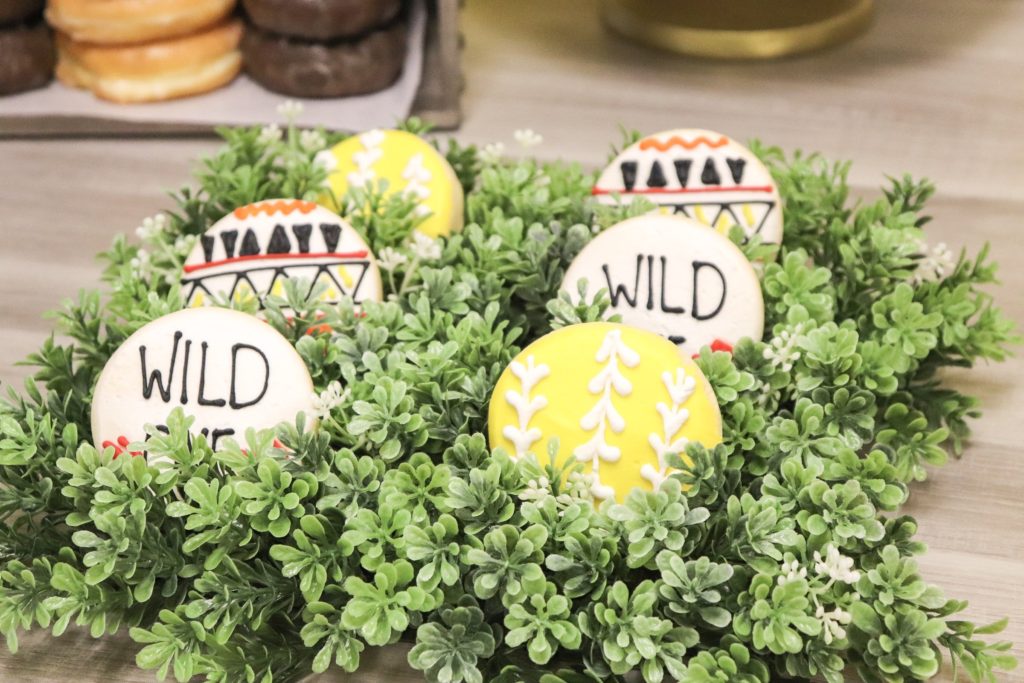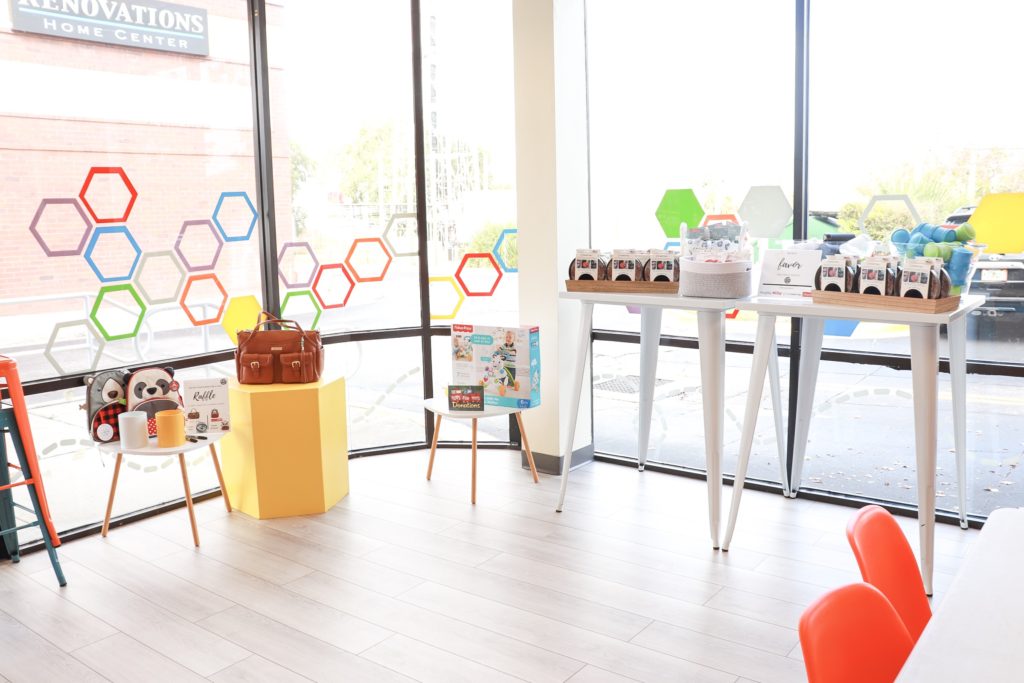 Birthday Party Location for One Year Olds in Florida
Florida Location: If you have seen any of my previous parties you know that I am all about hosting my own events but for this party we didn't have the space since we are still not in our new build yet so I set out to find the perfect local place to fit our needs. That is where I came across Little Explorers of Palm Harbor. Their space is super fun and designed perfectly for mamas with little ones. The babies have their own designated play space and the toddlers have free range of another interactive play space too.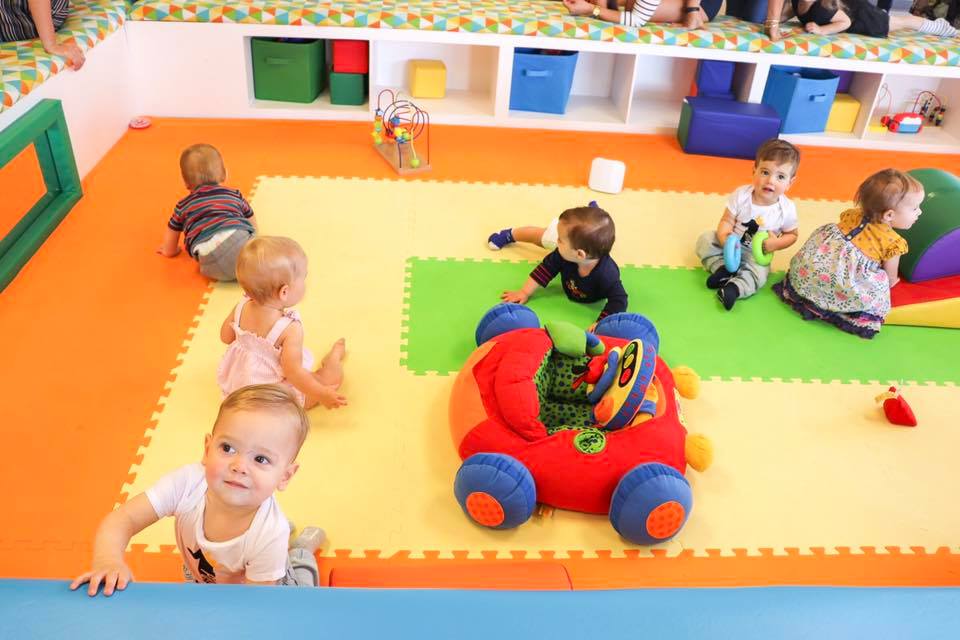 Best Gluten Free and Vegan Cakes in Florida
When it came to deciding on the cake I went with Hale Life Bakery which is a local Gluten Free & Vegan Dedicated bakery (that now ships nationally!) Beyond that they are also diary, egg, soy, peanut & tree nut free so with my children and their allergies I know I can trust them and the talent behind the bakers here are incredible!  The cake was amazing and a huge hit among my guests. As mentioned they ship now so I wanted to feature their jar sets shown below. These are the perfect treat to send a friend or loved one and they tasted
so rich!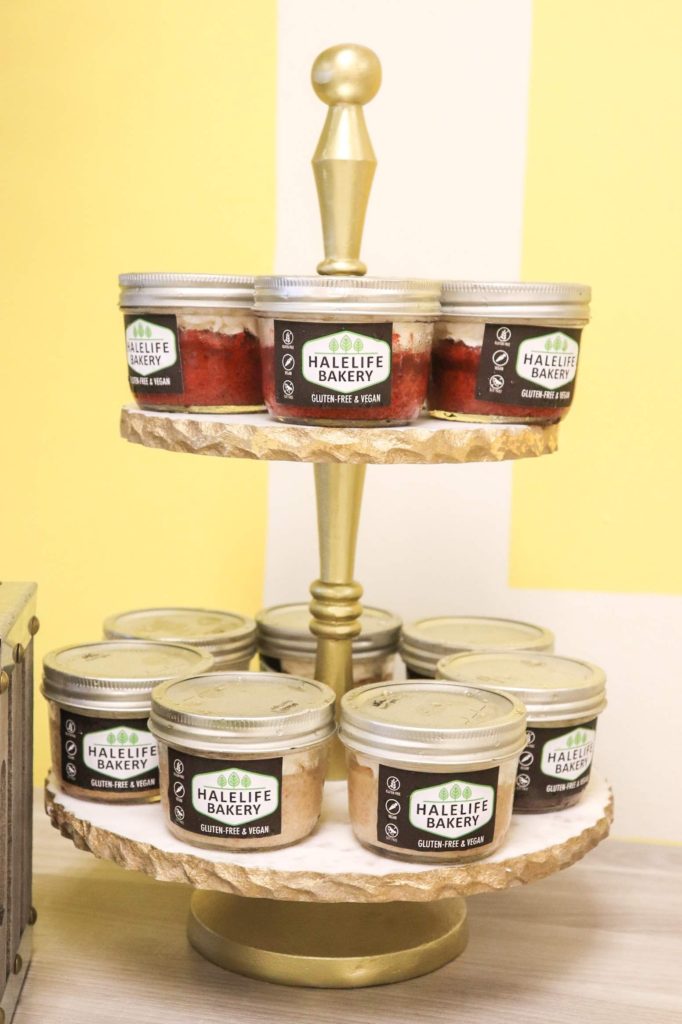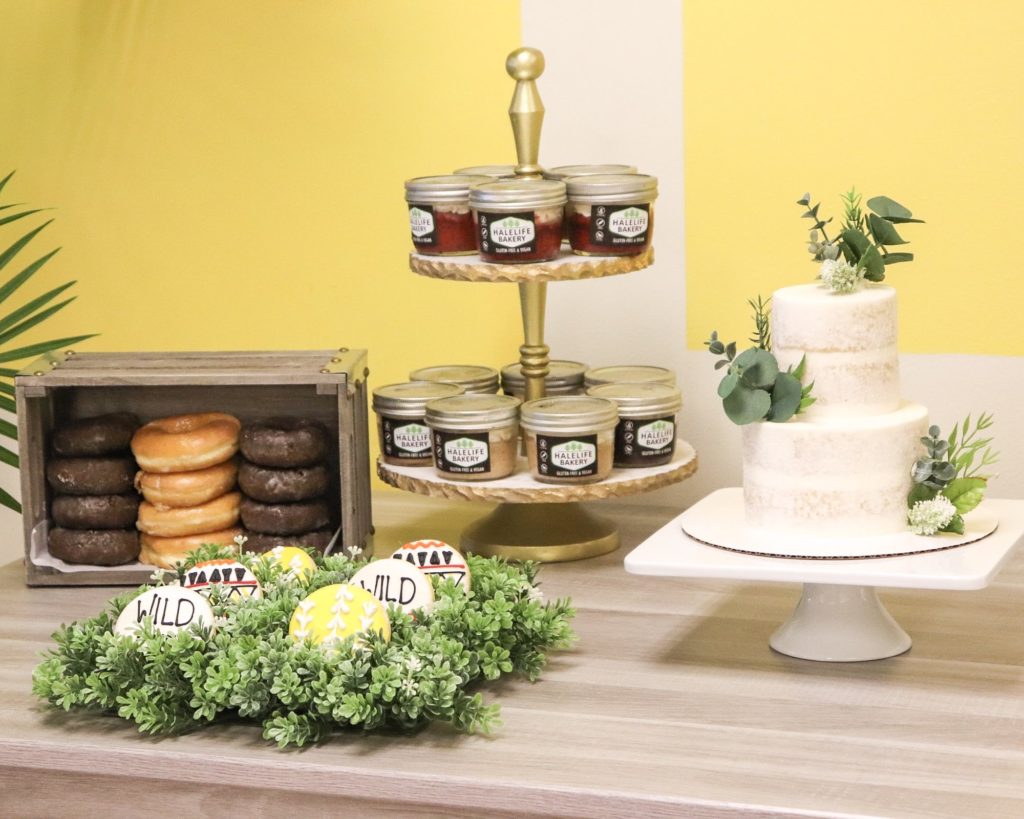 I decided while planning this party that this could be an event to recreate every year to celebrate new moms in my area. Whether you have one baby or multiples that first birthday is special and a milestone for all. We have baby showers and birthday parties but I thought an event for moms of newly aged toddlers would be fun! I sort of used the boys' birthday to guinea pig such an event and I want to continue throwing something similar year after year! I was able to get some really cool products for my attendees for them to take home, enjoy and use when they may not have ever been able to do so before. I really think my mama friends enjoyed this part!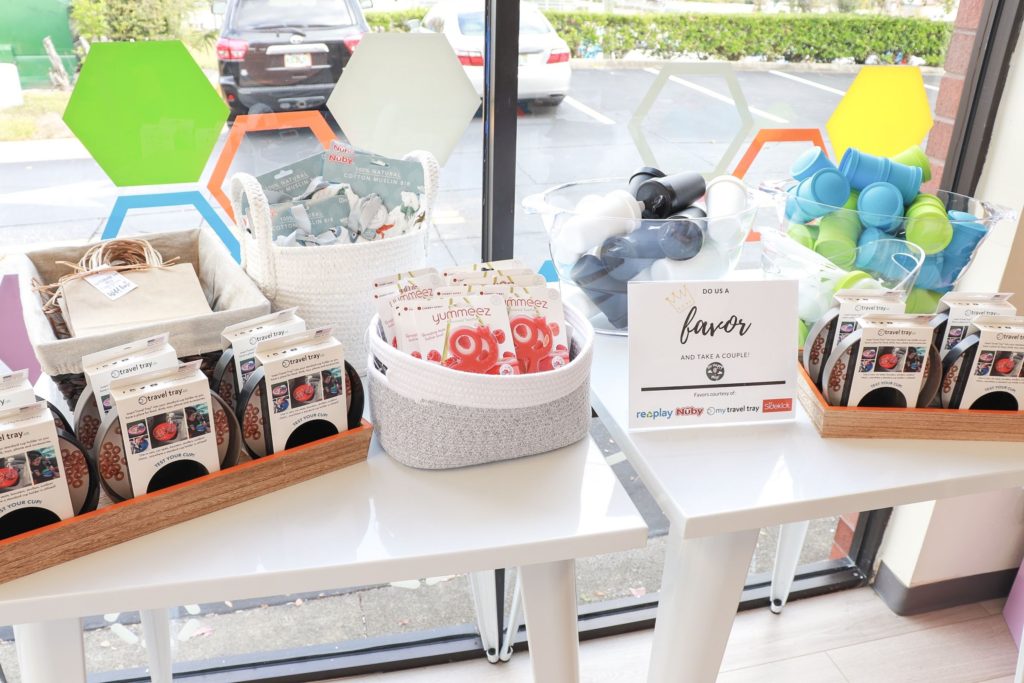 My Travel Trays / Nuby Teething Bibs / Replay Recycled / Lil' Sidekick Yummeez Flavored Teether
We also held a raffle for some bigger items including this gorgeous Lily & Jade Diaper bag!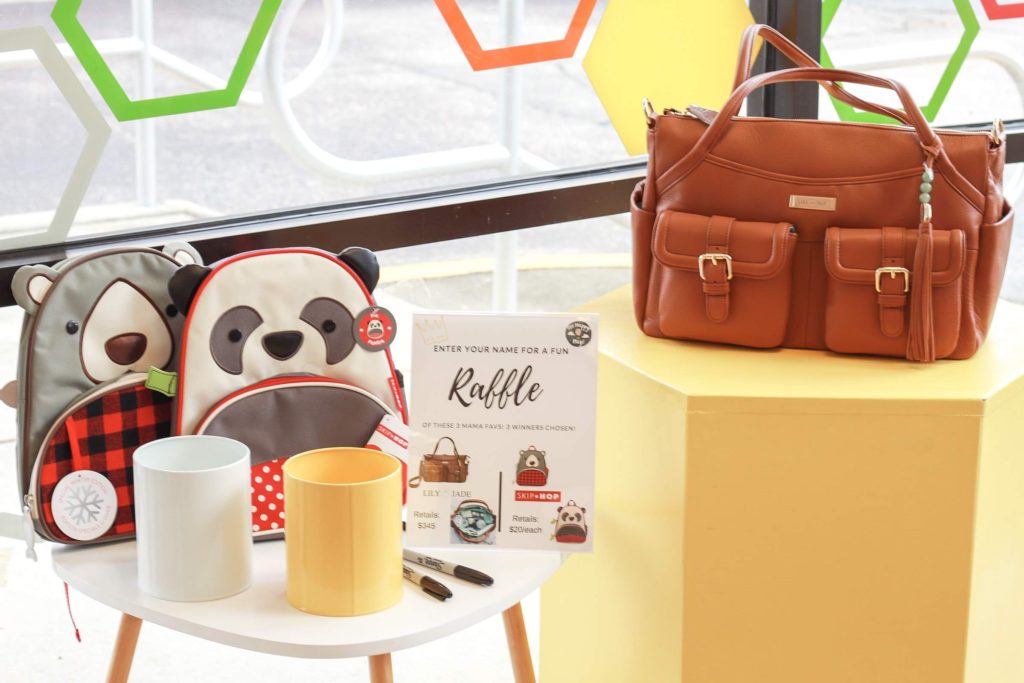 When it came to gifts I took this opportunity to get donations for Toys For Tots. Every year at Christmas I find it super important to donate toys to children and families who are less fortunate so I asked our guests to bring an unwrapped toy to donate in lieu of gifts for the boys. Our donation pile was amazing and it brought a lot of joy to some local kids this holiday.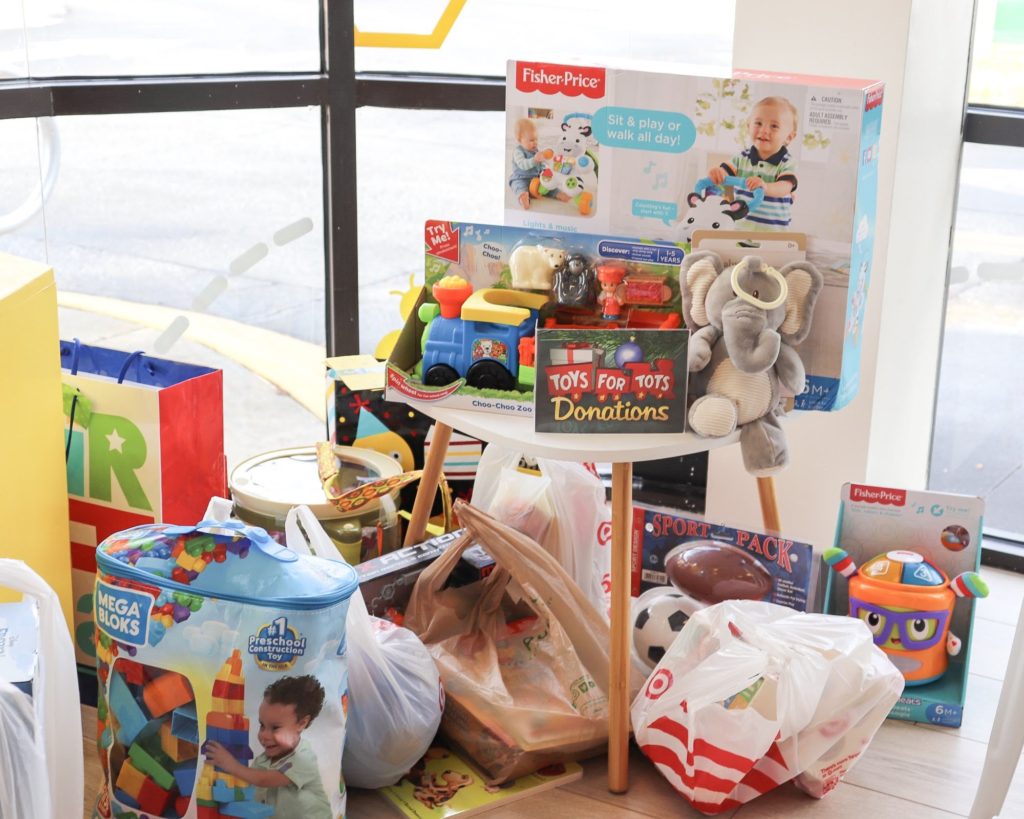 Here are some pictures from the event and info on sources!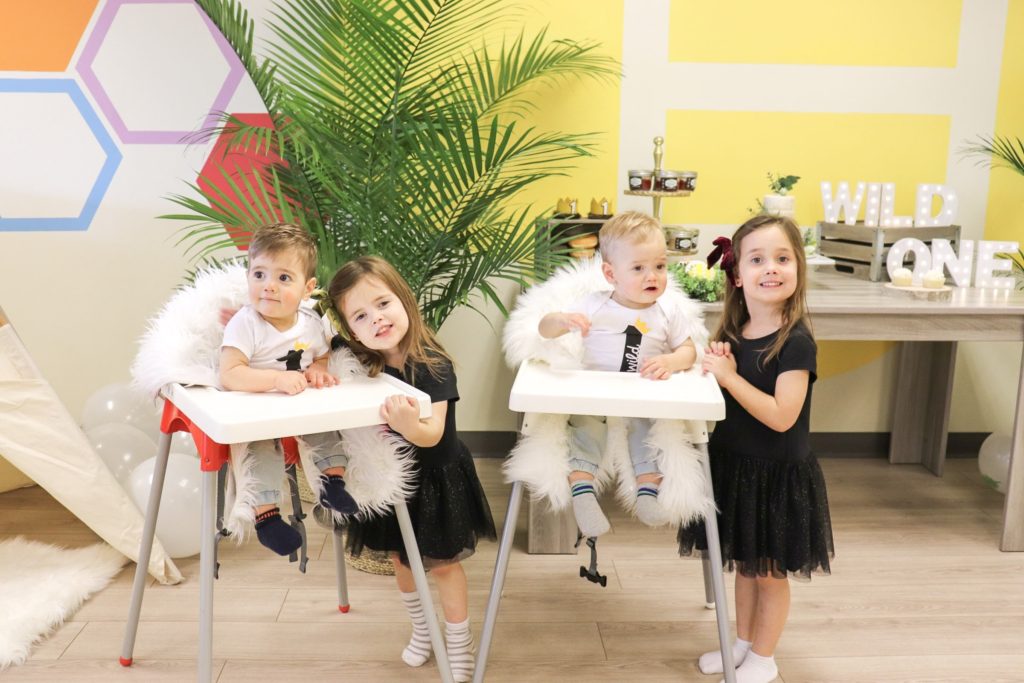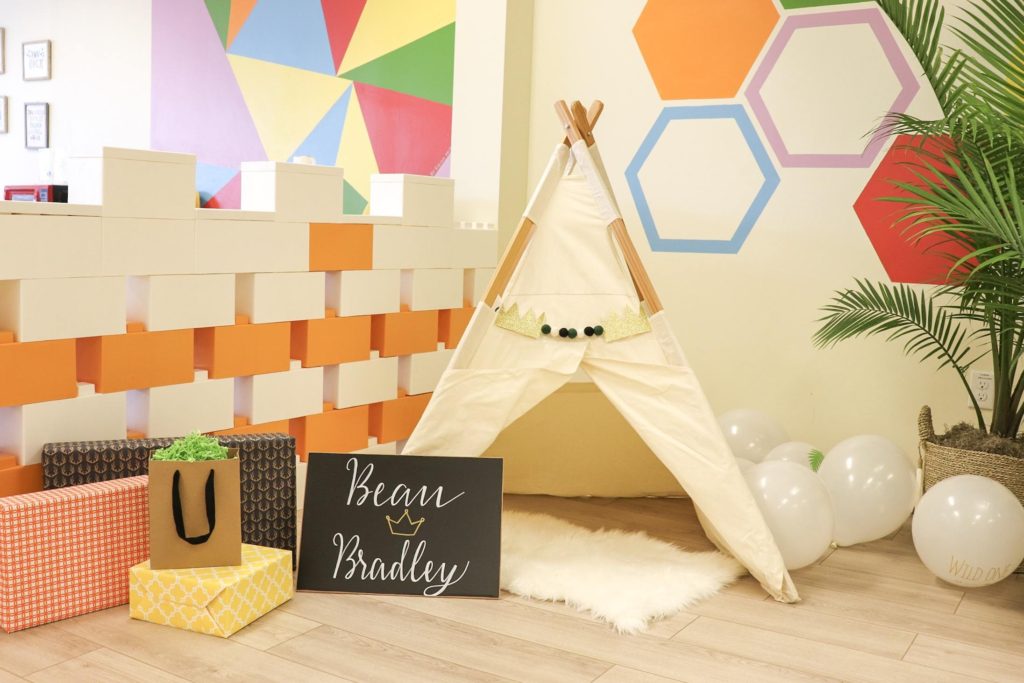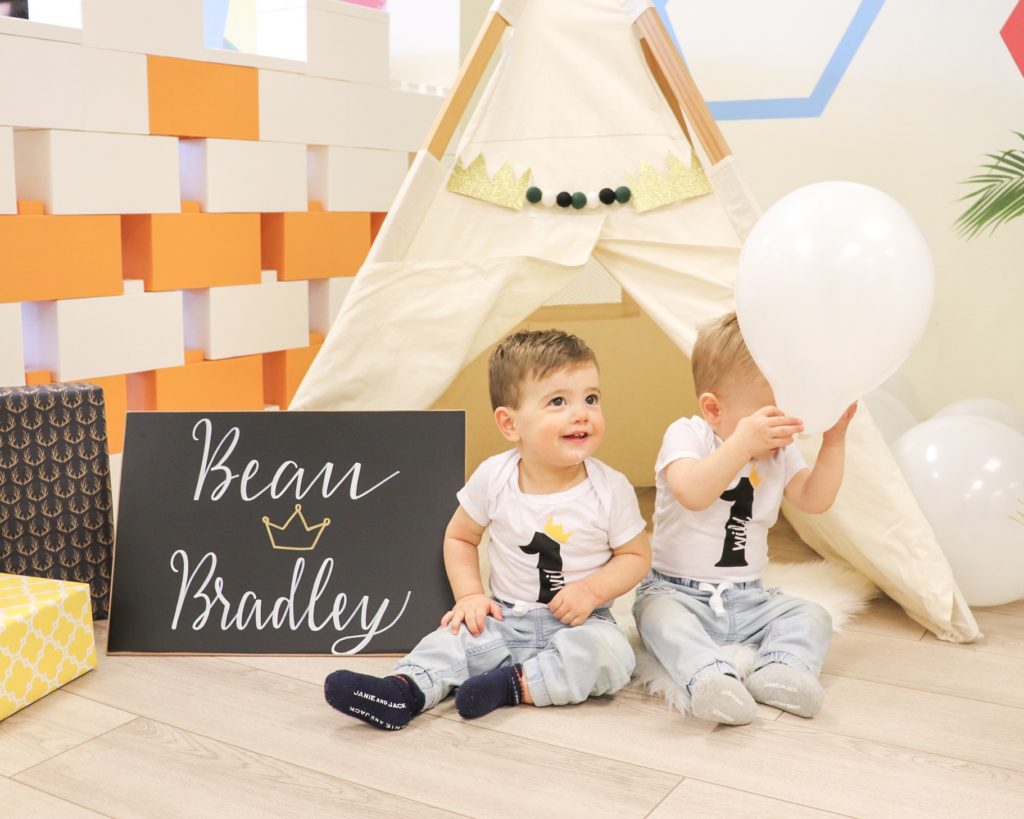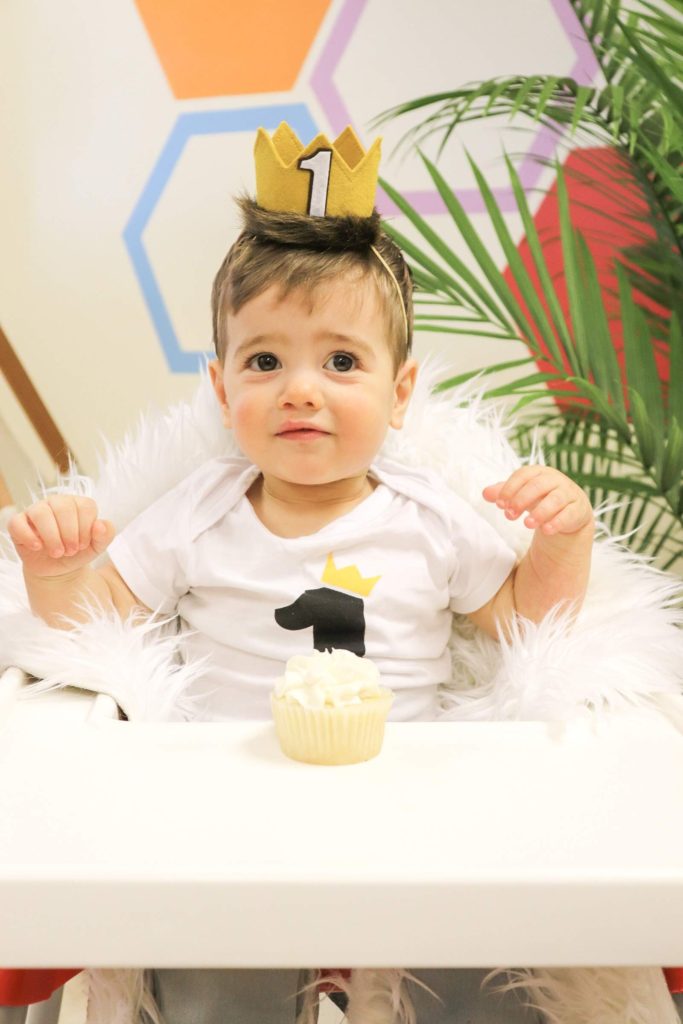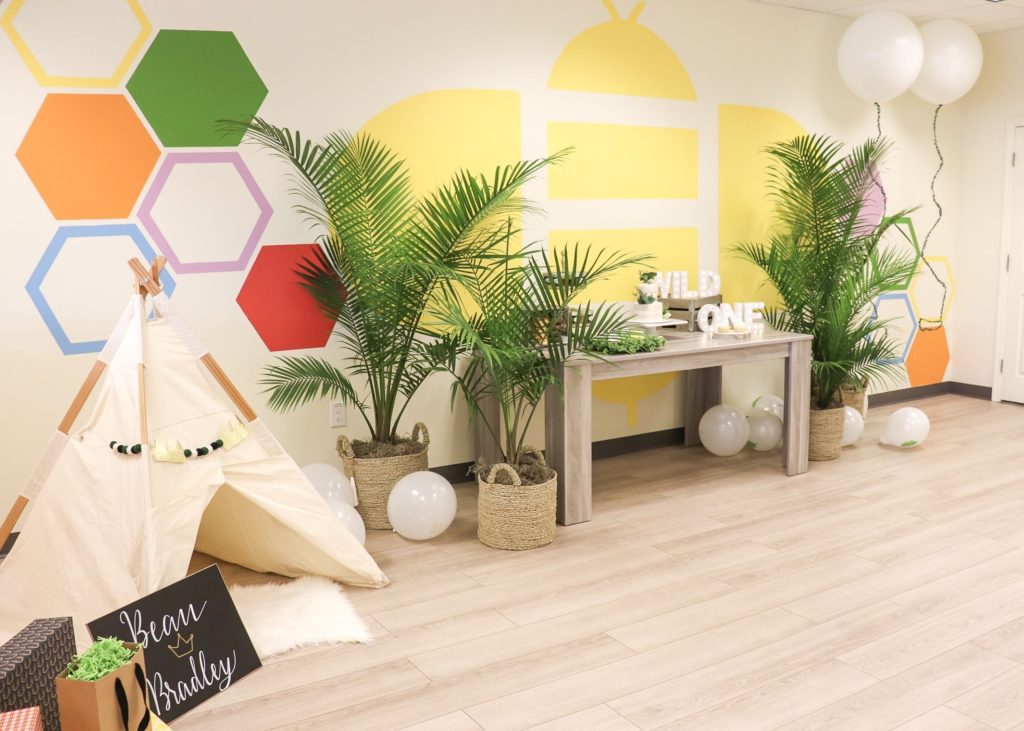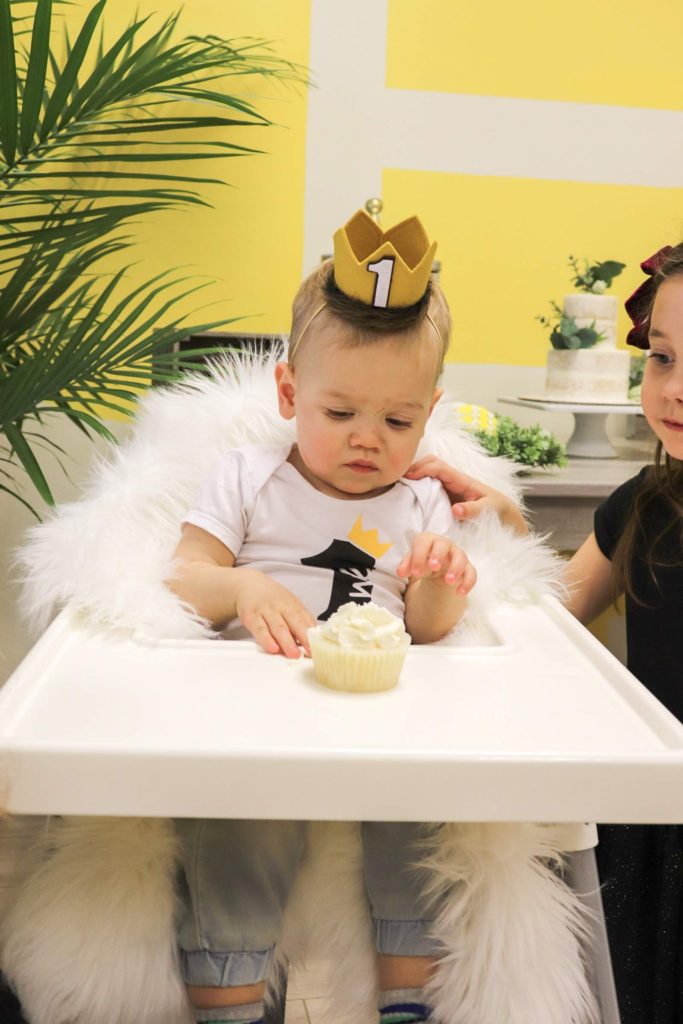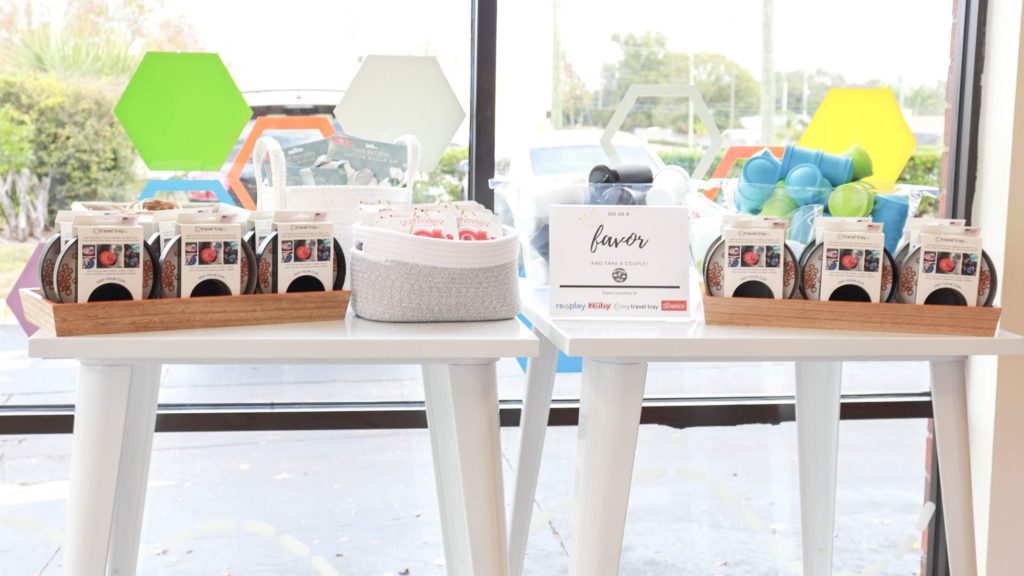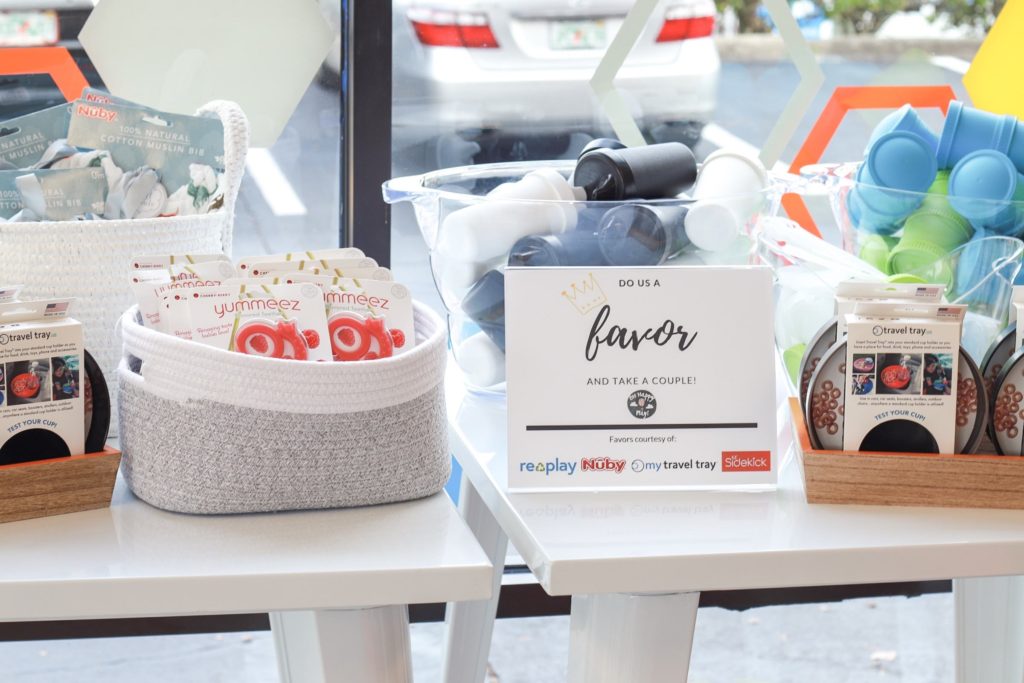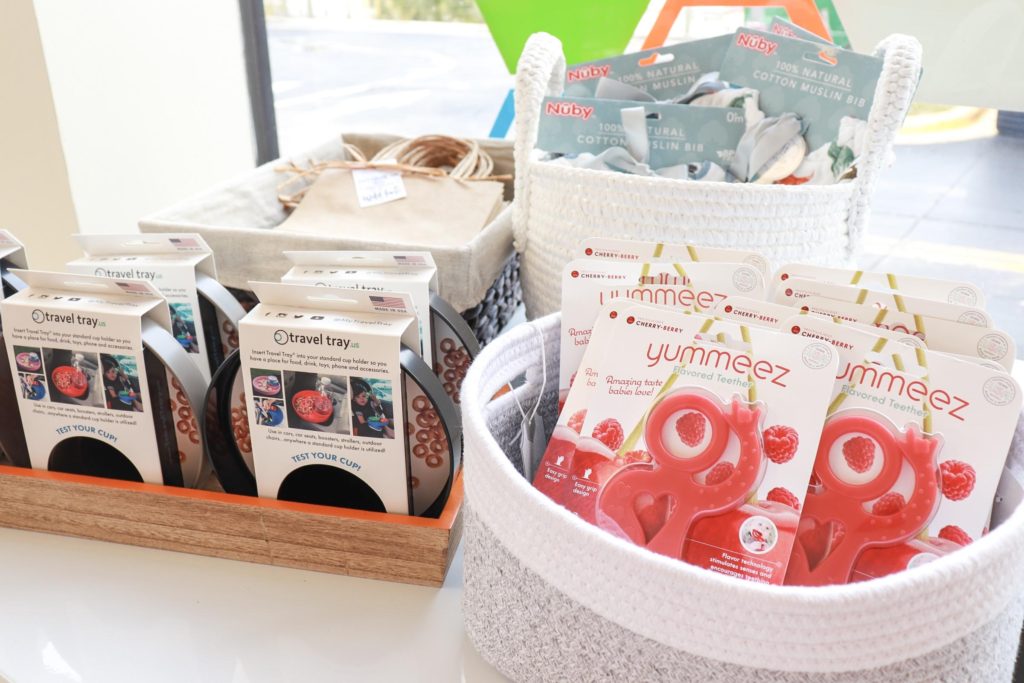 For more party ideas like this wild one first birthday party, check out these posts:
Koala Themed Birthday Party Decorations + Party Supplies
A Daniel Tiger Themed 3rd Birthday Party
Lola's Copacabana 1st Birthday Party
Follow more of our journey: