Looking into the montessori method for your toddlers and wondering how to incorporate the learning methods into your mom? A montessori inspired bedroom is a great first step! Setting up the perfect montessori toddler bedroom is easier than you might think and these tips and inspiration ideas will help you do yours!
What is the Montessori Method
The Montessori Method is a philosophy by Dr. Maria Montessori that education should be 100% child-centered so when it comes to your Montessori toddler's bedroom you must follow just that. A Montessori toddler bedroom is just as child-centered as a Montessori classroom and offers a wide range of independence for your child. Below are some of my favorite Pinterest-worthy Montessori Toddler Bedrooms for your design inspiration!
To read more about the benefits of the montessori method with toddlers, read this post!
Montessori Toddler Bedroom Inspiration
The Montessori Floor Bed
This room is the perfect place for your Montessori kid to come relax in! This is because the dark colors create a calming environment and the simplicity of the space really embodies everything a Montessori bedroom should be!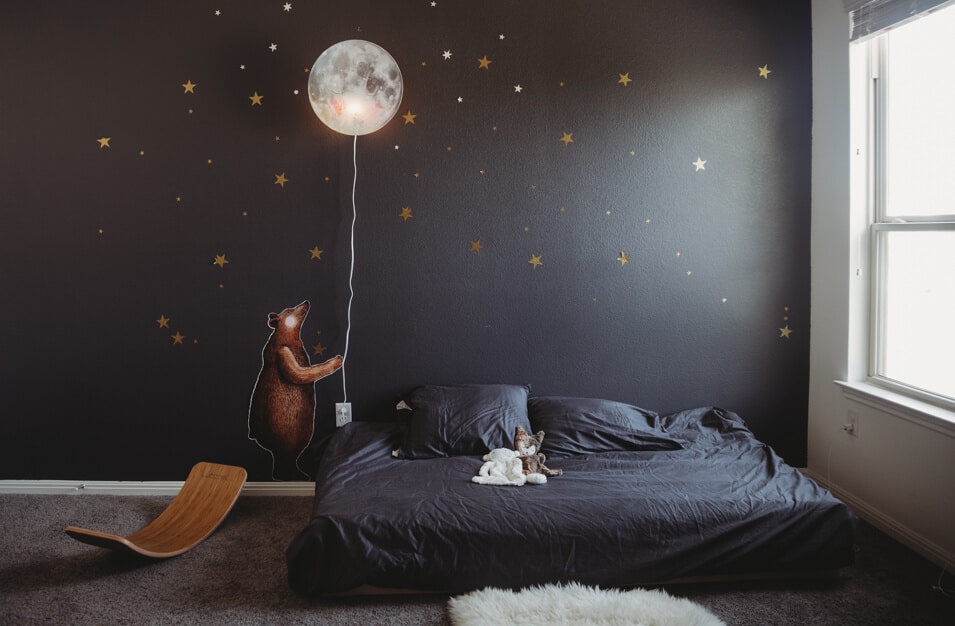 Montessori For Two
This room is simply adorable and shows how siblings can share a Montessori bedroom. Furthermore it shows the ease of creating by simply placing the two mattresses directly on the floor!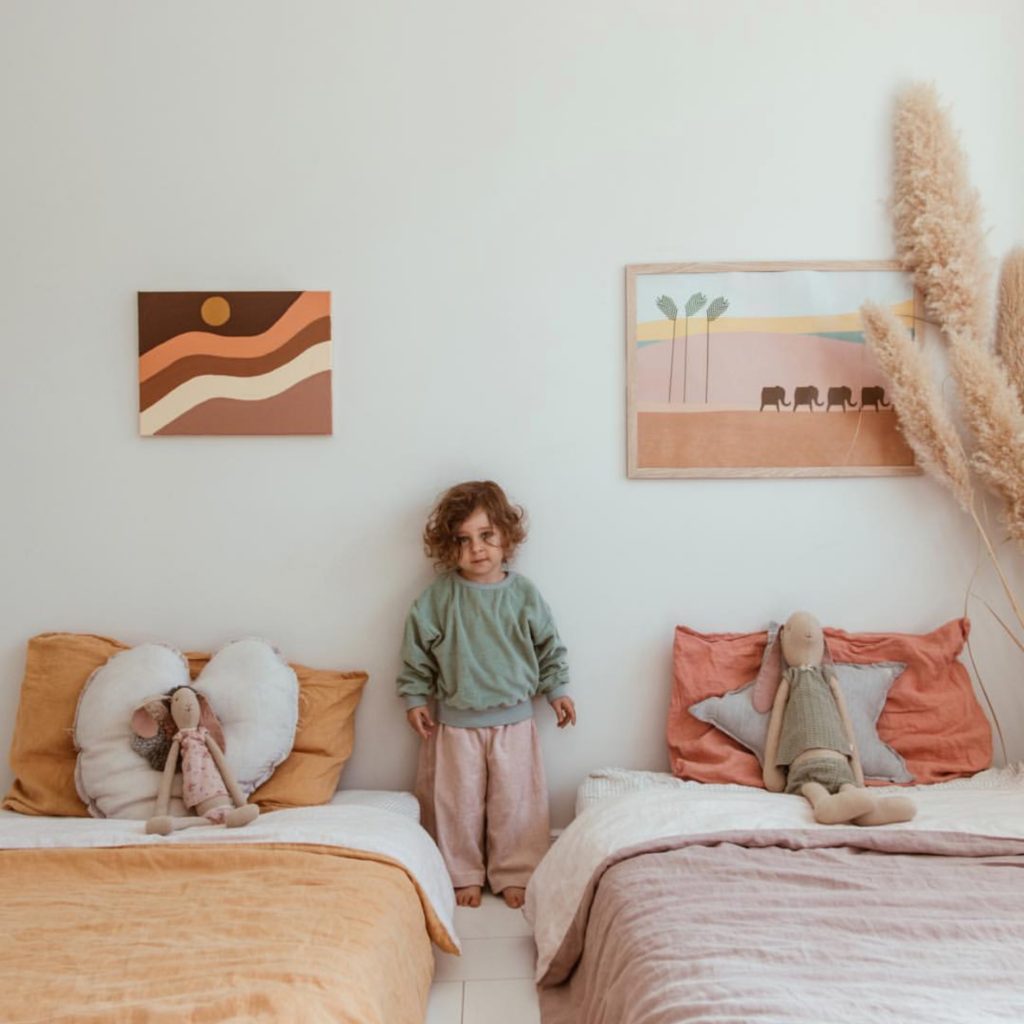 DIY Montessori Floor Bed
Another option for a floor bed is by creating your own framed floor bed as I discussed in my 'How to Make a Montessori Floor Bed' post.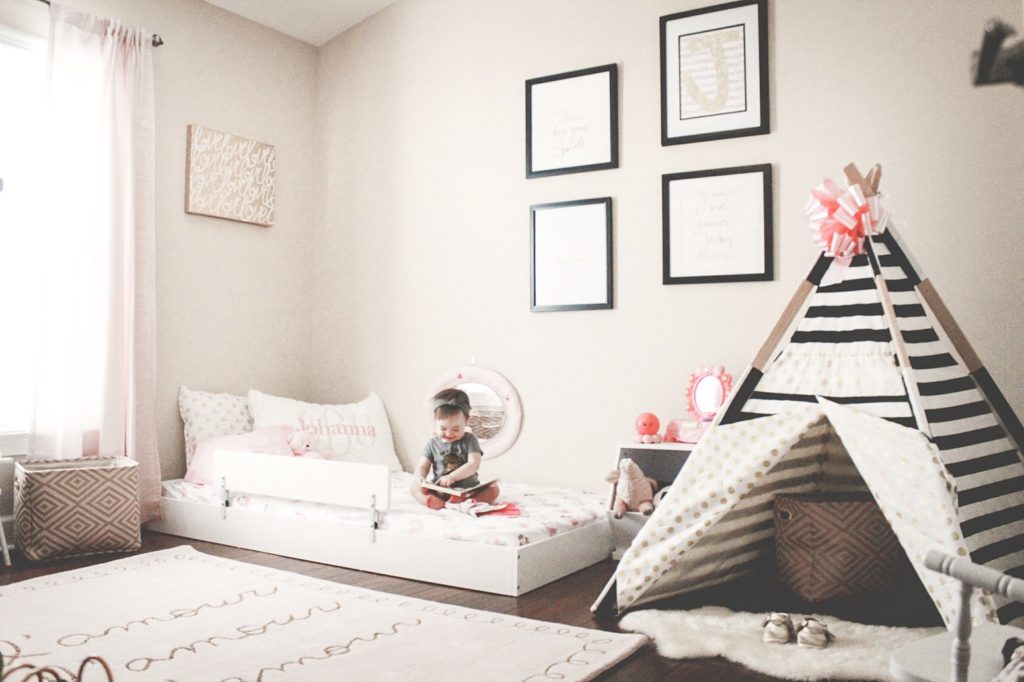 The Montessori House Floor Bed
This bed is always a big hit and is perfect for any little girl or boy! Get your FREE DIY plans for this bed HERE.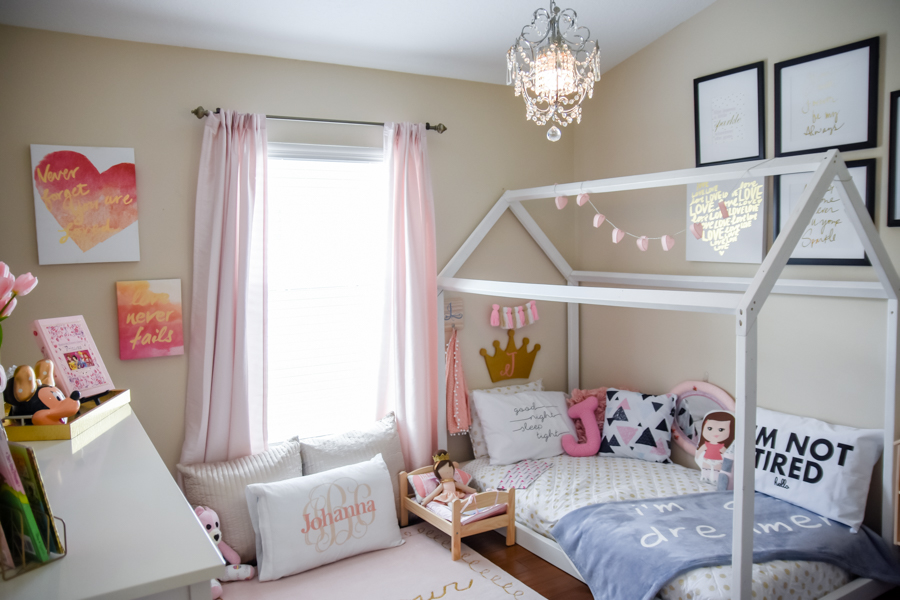 Montessori Toddler Bedroom Play Space Ideas
Every Montessori bedroom includes an independent play station as I discussed in my 'How To Create A Montessori Play Space.' Creating a space with open ended activities that can be put away independently (as shown below!)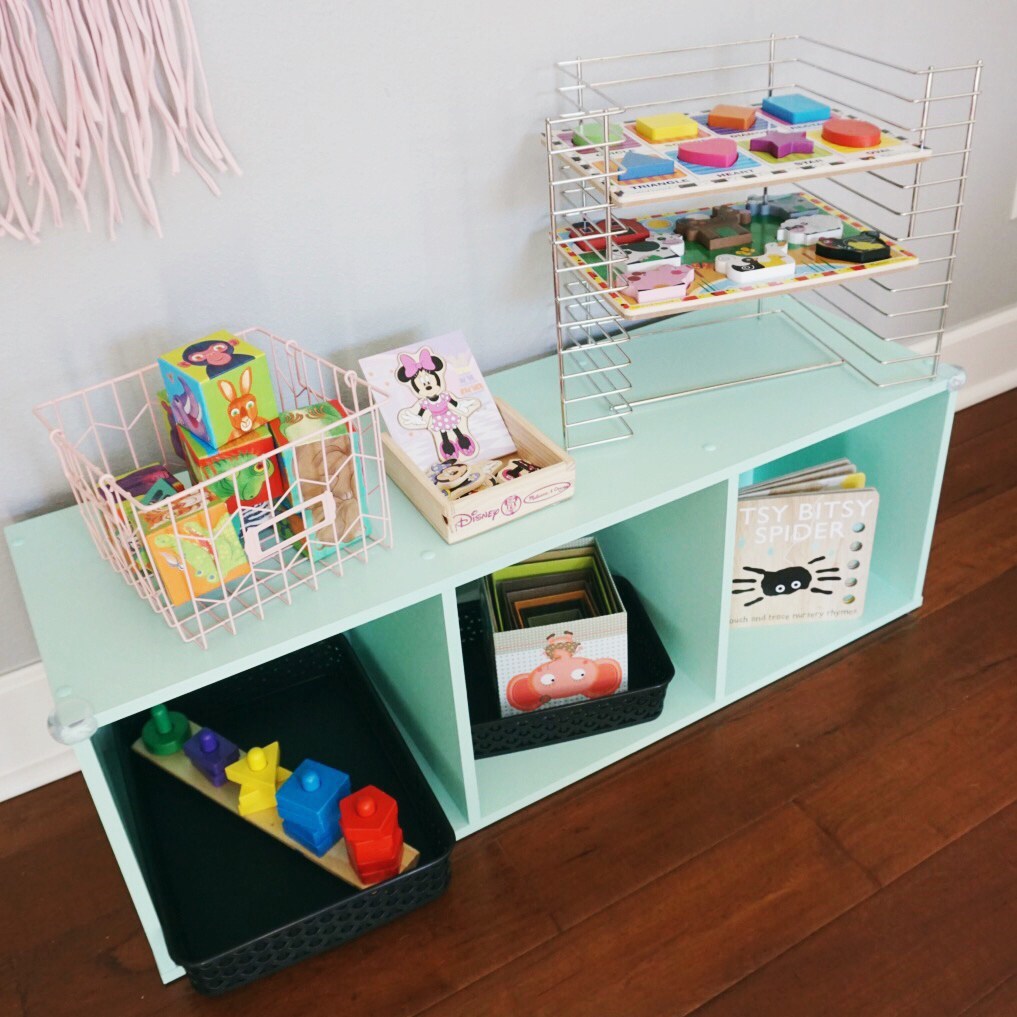 Montessori Toddler Bedroom Independent Dressing Station
Creating a child-centered bedroom continues on to their closet/dressing station as well. You may remember my previous post about 'Organize Your Child's Clothes With This DIY Wardrobe Station.' This space shows how you can organize your toddler's clothes so they are at their level and totally accessible!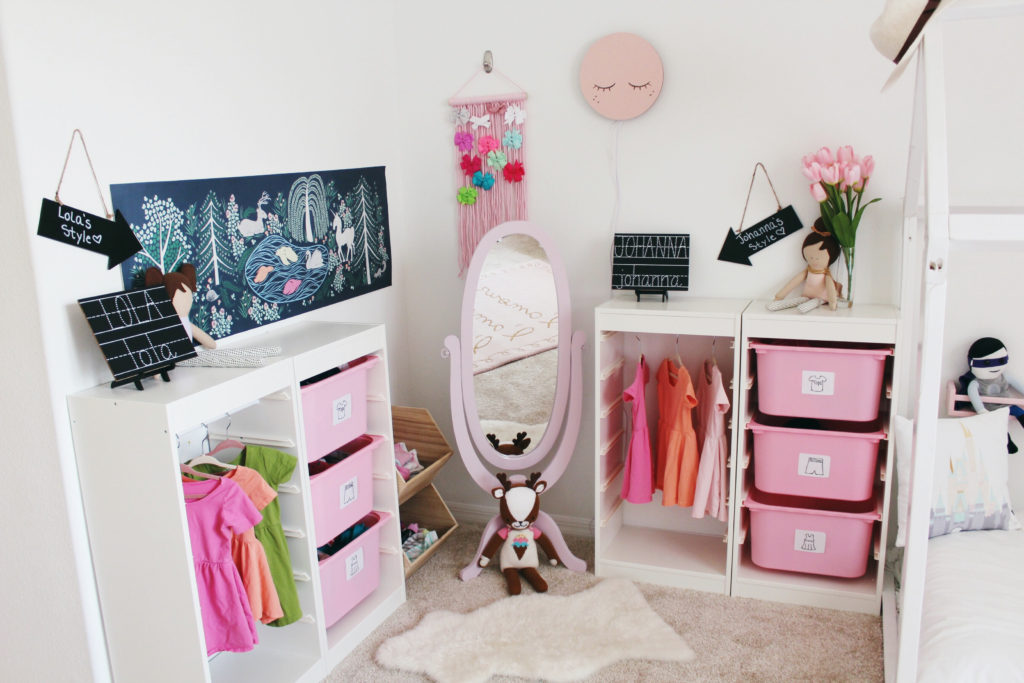 Everything above is the perfect inspiration to put together your own Montessori toddler bedroom! Make sure you pin the image below to save for further reference. Enjoy!
---
Make sure you follow along on social media for more fun design inspirations!
---