Halloween Boo Bags: How To Start This Tradition & Make Your Own 
| This post contains affiliate links. This means by shopping through my links I get a small commission (at no cost to you!) for bringing these ideas to you! I appreciate all your support!|
---
Have you ever wondered what, "Our neighbors boo'd us!" means? If so, I am here to help you! Everything you want to know on Halloween Boo Bags and how to start this tradition and make your own will be found RIGHT here! I hope to provide you with tips to make your own Halloween Boo Bags for neighbors or friends to start this fun tradition! I will also include where to purchase plus some FREE printable signs and  instructions!
What Are Halloween Boo Bags?
Halloween boo bags are a fun tradition to start with family, friends or neighbors. The idea is that an anonymous treat bag is left on the porch of the family chosen by the giving family. This treat bag includes a few fun items for the kids in the house and leaves instructions for the family to "pay it forward" and treat another family of their choosing. 
I always make sure our front porch is ready for all our guest with my favorite 3 witch friends!
Important note: This is an anonymous act of kindness. The family who receives your boo bag should not know who it is from. 
If doing this in a neighborhood the idea would be that each family will eventually get "booed!" It is common practice to include a note about what the idea behind the bag is as well as a way to let other people know that your house has already been booed in order to give another family a chance to be chosen.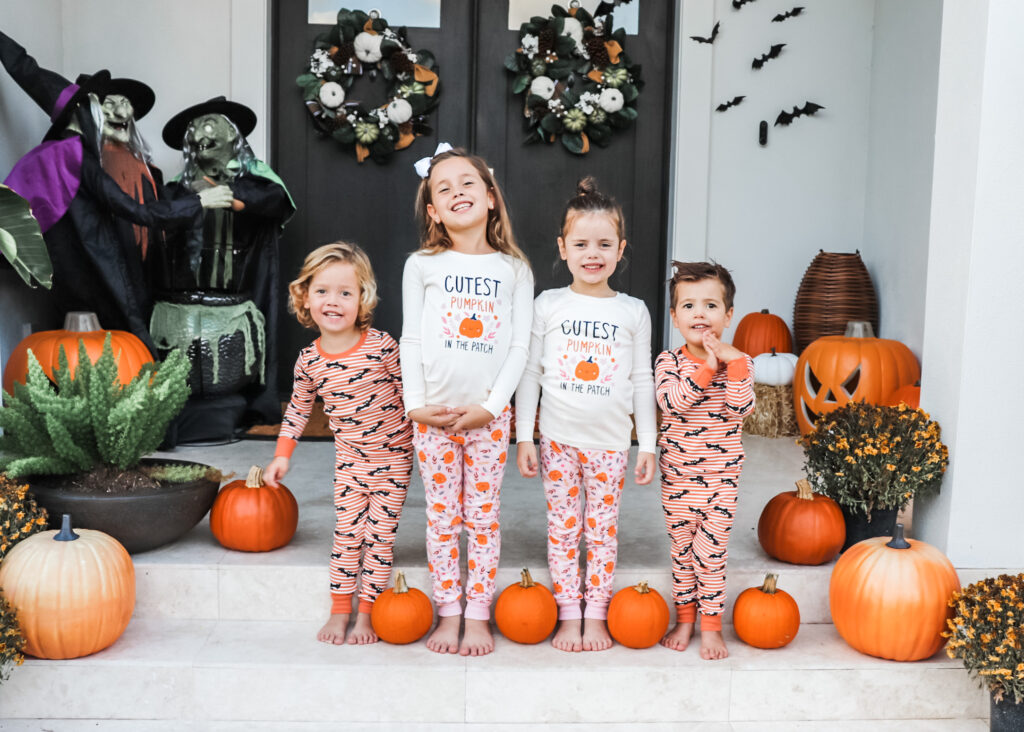 How To Start This Tradition
Starting this tradition is super easy! Pick a family to BOO and create a boo bag for them with instructions on how to keep the tradition trending through the neighborhood.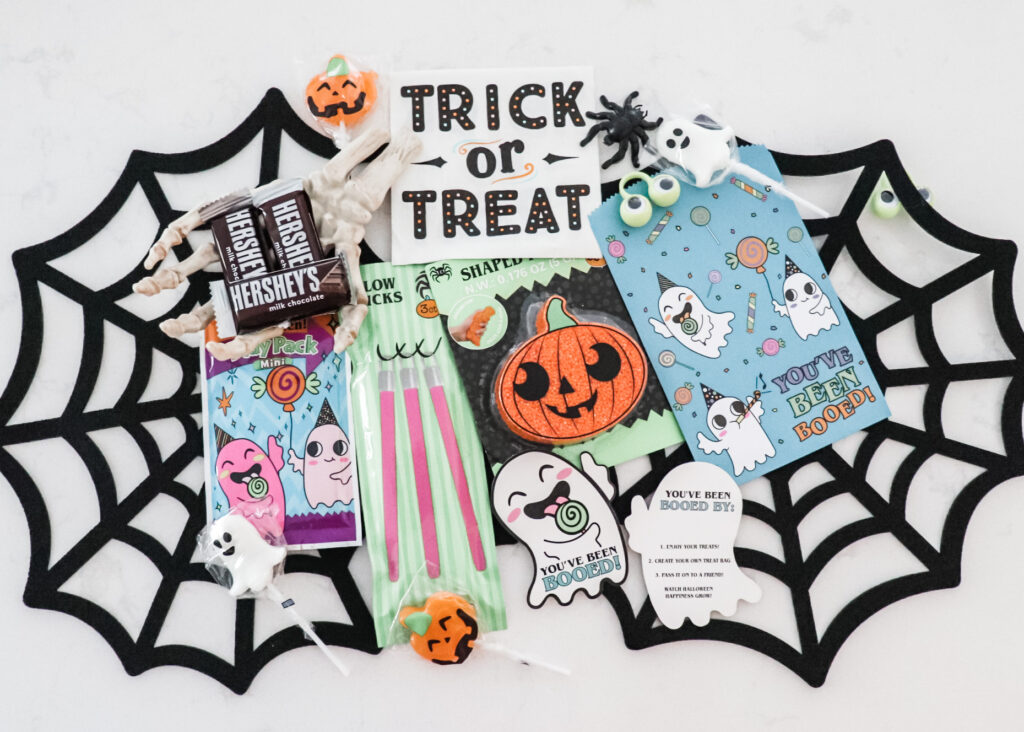 Tips On How To Make Your Own Boo Bag
Halloween boo bags do NOT need to be elaborate! The idea is to bring a smile to the faces of the family chosen. Below I am going to share some ideas of what to put in your boo bags as well as some great options for a boo bag printable or pre-packaged/ready to buy boo bag kits!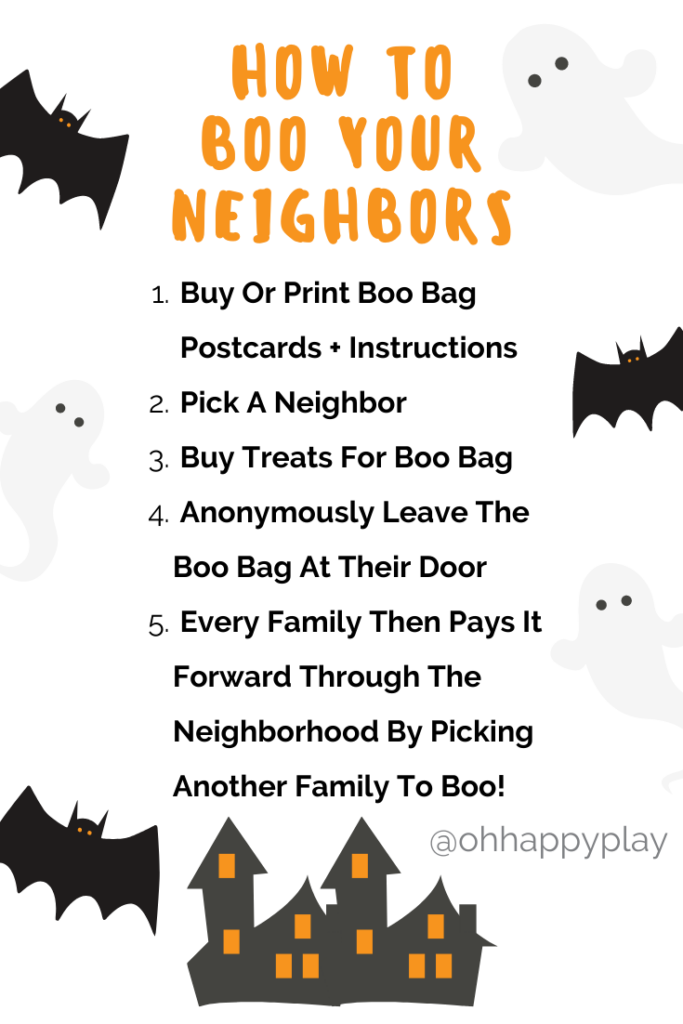 How To Get Started:
After deciding on who will get booed you will need a boo bag and instruction set. There are some amazing printables available for these as well as ready to buy options! 
Items Needed For A Boo Bag:
Boo Bag Printables/Instructions: 
Ready To Buy:

As this tradition is becoming more popular there are a lot of options available to purchase ready to go bags or instructions. This is what I tend to do out of ease. Below are a few of my favorites that I have found! 
Treats:

Fill up the bag with some candy and treats, my ideas include:

Non Candy Halloween Treats:

I love including more non-candy items than candy in these bags and a few good ideas would be:

The Dollar Store and Target Bullseye is also a great place to hit up for these treats! 
Feeling EXTRA festive?
If you're feeling extra festive or have some grown up friends or family you want to include on this tradition, here is a fun one for THEM: "BOOZE Them" grab this super fun "You've been BOOZED" wine bag and add a little something special for your 21+ friends/family members. This is always fun to do! 
See Our Latest Post: Kid's Halloween Party For More Halloween Fun!
I hope this answered any questions on Halloween Boo Bags and how to start this tradition and make your own! Enjoy! 
Make sure you follow along on social media for more!
If you like what you see please consider pinning on Pinterest or sharing with friends!