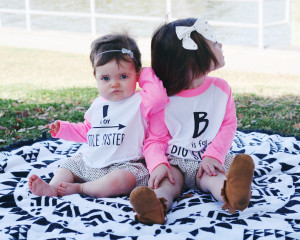 Every once in a while I come across a small shop that I just adore and can't get enough of. I know when that happens because I find that my kids live in those clothes as soon as they're clean from the last wear. Well  one of my current favorites is the wonderful, The Blue Envelope. This company really does a great job at spreading kindness through their tees which always has a way to my heart!
I don't think there is a prouder big sister than my little Joie. At two years old it's hard for her to really get the concept of "big" and "little" sister but I'll tell you what, as soon as another kid approaches Lola at the park, Joie is quick to pop up from wherever she is and make her way to her sister's side. She makes sure to tell the kids that this is "her baby sister" and she doesn't leave her side until the other kids go off and play with something new. So when we received these Big Sis/Little Sis tees from The Blue Envelope I couldn't have been more excited! Joie enjoyed that she got to match her baby sister (which may not last for long so I will savor it now) and she loved pointing to the "B" and saying "big sister." That is a sight that just melts my heart! The Blue Envelope has a wide variety of color options as well as "Big Brother/Little Brother" tees so you are sure to find the perfect match for your little tribe's gender makeups.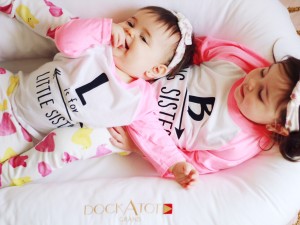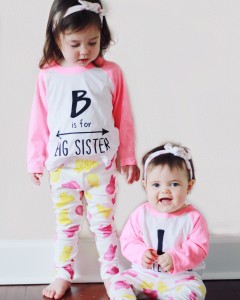 The Blue Envelope doesn't just stop at kids clothes either! They have tees for the whole family. From Mama/Papa/Dad tees to tees for teachers and even unisex tees that anybody can enjoy. They have you covered!
Here are a few of my favorites:
Be The Change: This is a great daily reminder that change starts within and you are in control of your own destiny. To be positive and spread kindness all while looking absolutely fabulous is easy with this one!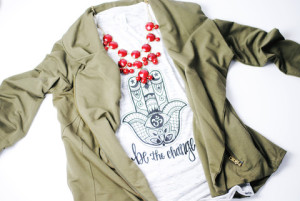 Mama: This one is my all time favorite! I don't think there is any prouder position in life than being a mom. I wear it proudly because although I don't always look put together and I may have tremendous bags under my eyes, I do it all for my girls and thats what I love most about this tee!
Head on over now to The Blue Envelope to grab your family some amazing tees from this wonderful shop! Click HERE to shop!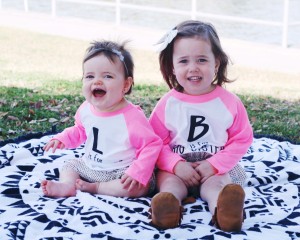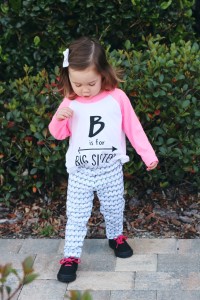 Xo Noelle