Keep Early Risers In Bed With SleeperHero Okay to Wake Clock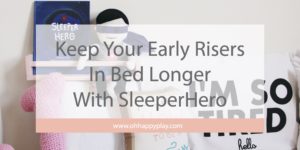 | This post was sponsored by SleeperHero. All insights and thoughts are 100% my own |
---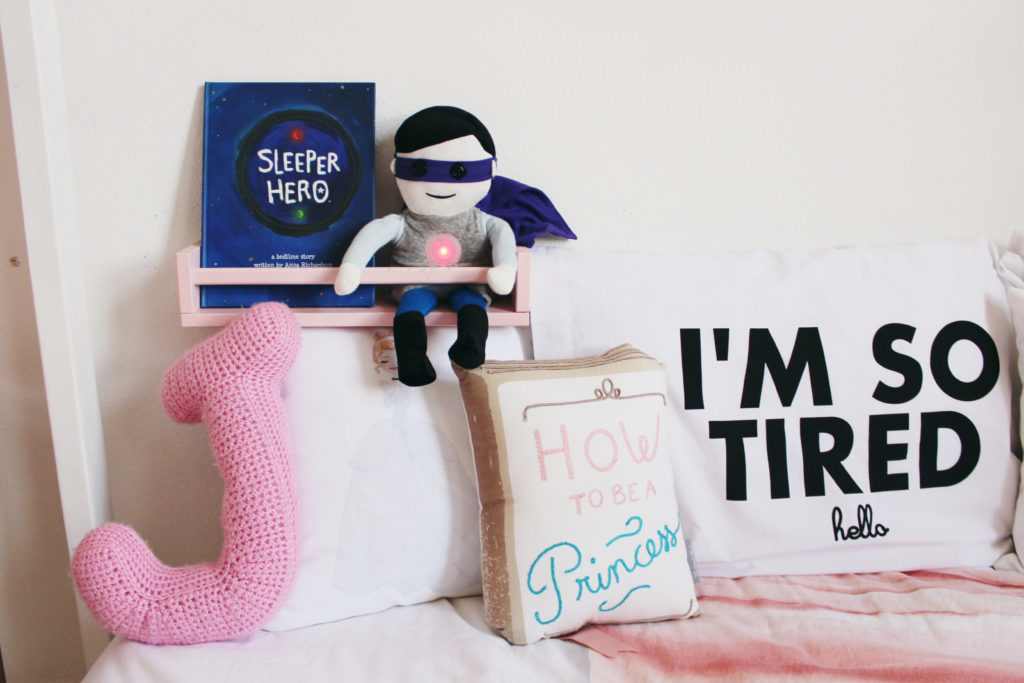 Every morning around 4am we get a little visitor in our bed in the form of our 3 year old. She doesn't make a peep while she crawls into our bed in stealth mode (probably because she knows if she wakes up daddy he'll take her back to her bed, so she has to be super quiet in order not to get caught). Smart kid. It definitely had become a habit and honestly it was to the point where it didn't even bother us anymore. That was until my belly started getting bigger, sleeping was getting sweeter and a comfortable position to lie in was hard to find. With about 4 months until her brothers arrive, I knew now was the time to get her back in her bed and staying there until a reasonable hour in the morning. For my sake, our sanity and her overall adjustment to the new babies we're expecting! That is where SleeperHero Okay to Wake Clock came to our rescue in true super hero form! An 'Ok to wake clock' that is so much more than just that!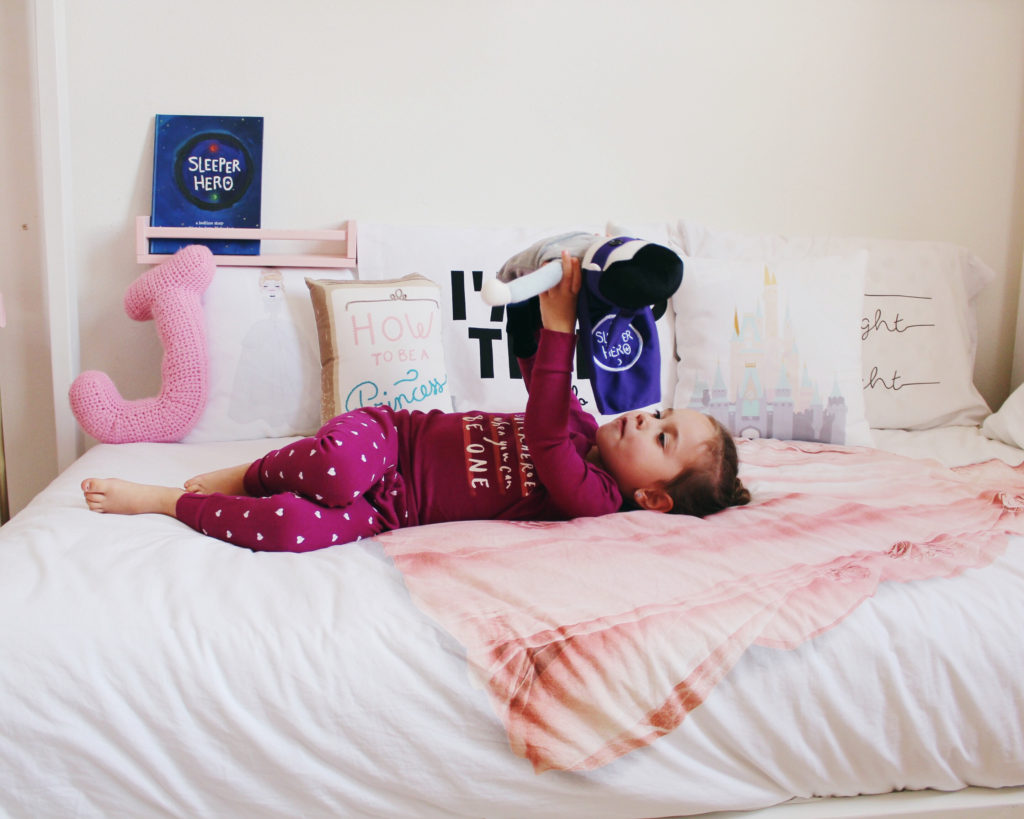 As soon as we received our SleeperHero Okay to Wake Clock my daughter was intrigued with it. We opened it immediately and introduced her to the doll that is the SleeperHero Okay to Wake Clock. We also had a chance to read her the accompanying story and really explain the meaning behind this new "toy" of hers. The story is about a sweet little boy named Luke who overcomes his bedtime fears with the help of a brave superhero that protects him (and all kids alike) and keeps a close watch on them ALL through the night. When his belly shines red you must stay with him in bed and be BRAVE. After a full nights' sleep his belly turns green. This is when the child is able to get out of bed and find mom/dad!
Green Light: Ok to wake!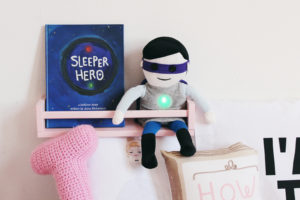 Red Light: Stay in bed!
Her reaction to the SleeperHero Okay to Wake Clock turning red: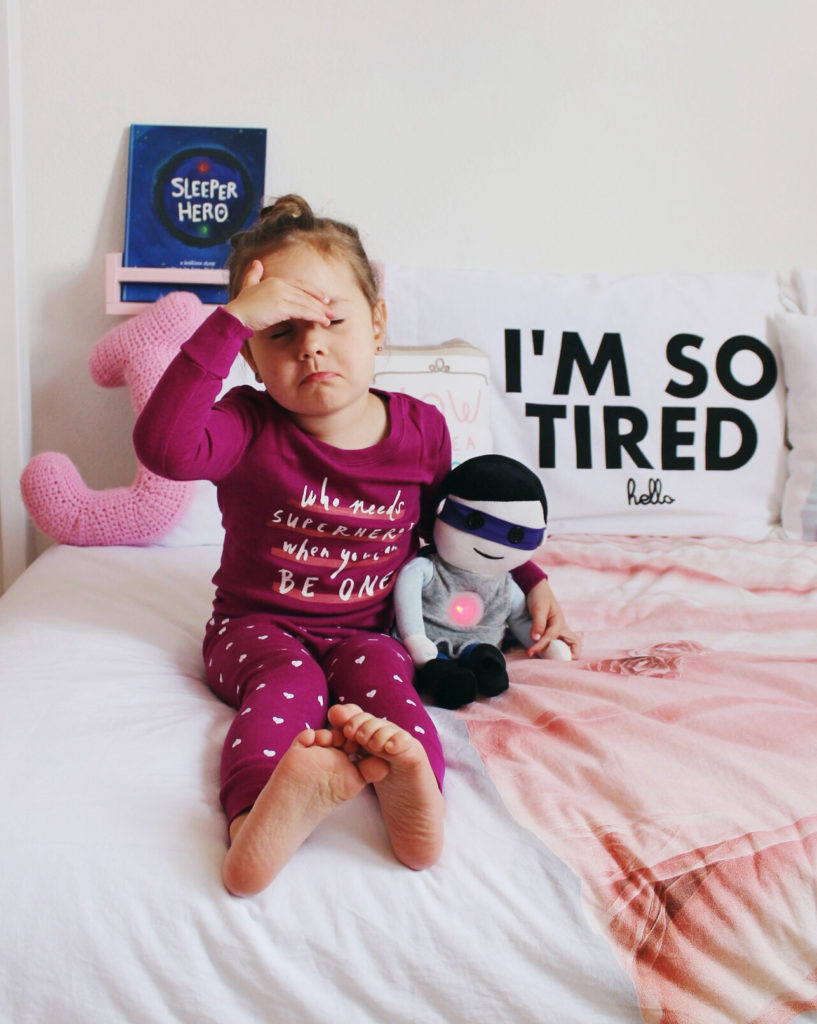 This is really the sweetest combo for children and makes staying in bed interactive and fun, instead of just another rule they need to follow. By night two my daughter was totally on board. That morning I woke up to her running in our room saying, "Super Sleeper's (that's what she named him) belly is green mom! I stayed in bed all night!" She was proud and we were well rested and it has just been the most perfect way to start our day!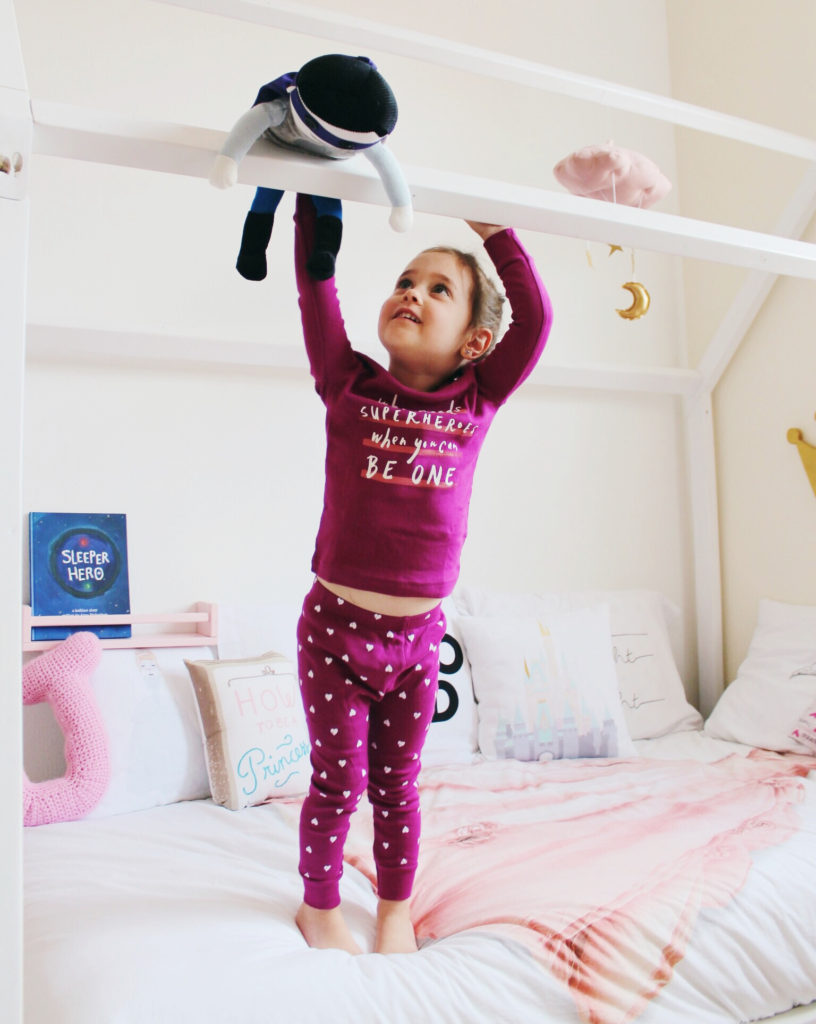 I have to admit that little stinker has helped me too. He must really have some magical powers, huh! But in all seriousness, sometimes it's not always easy for me in the mornings to get out of bed and get going. However seeing my daughter's excitement really does push me to not procrastinate myself and get out of bed too! SleeperHero Okay to Wake Clock is a WIN!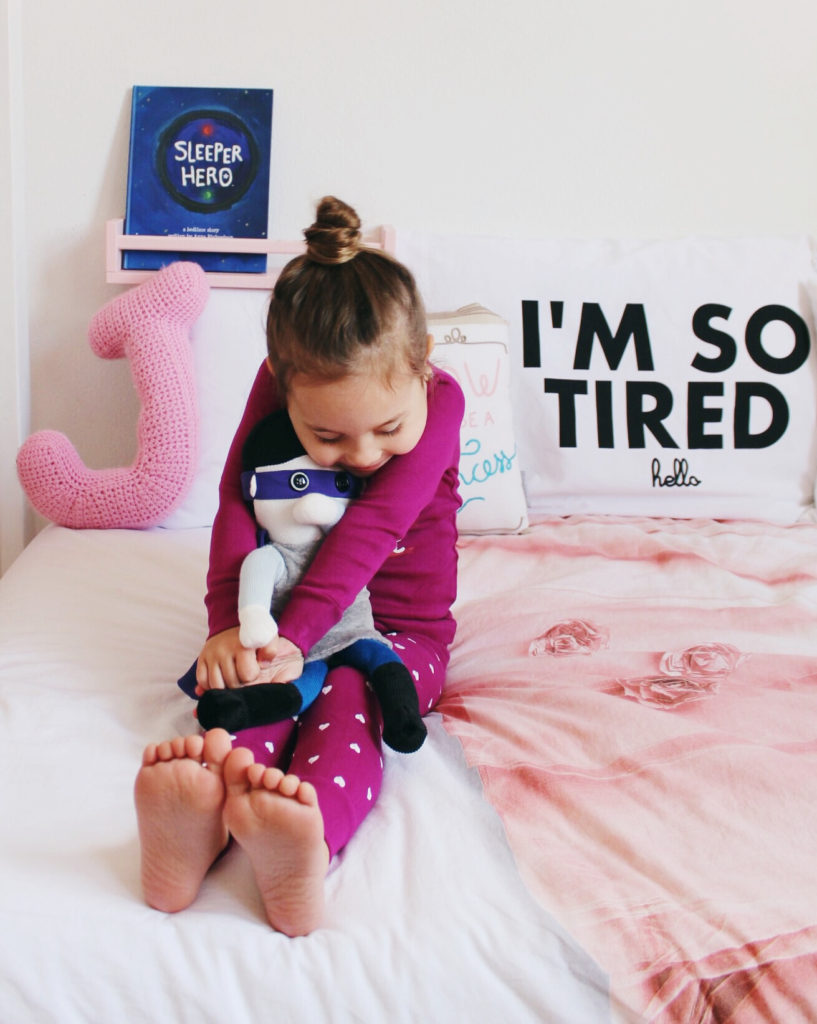 And as if the plush and the book weren't enough to make me fall in love with this product, there is more! They also have a whole page (found HERE) dedicated to encouraging better sleeping habits for your little ones! On this page you will find printable sleep charts, tips for using your SleeperHero effectively, a certificate of courage for your now brave little super sleeper AND a super adorable coloring page for your child to color their own SleeperHero! It has been such a hit in our house and I am so excited to get to share this with you! You can shop for yours HERE.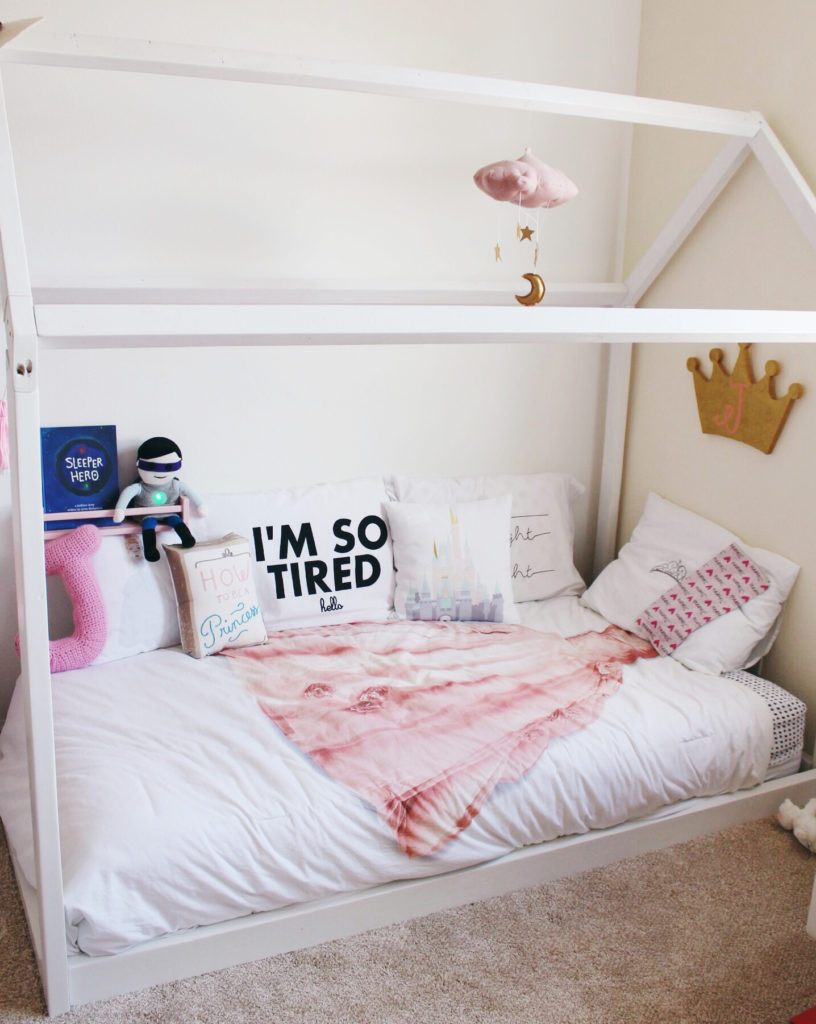 All in all, SleeperHero is the one sure way to keep your early riser in bed longer! Let me know how it works out for you below!! Enjoy!
For more parenting tips, check out the posts below:
Positive Parenting Tips For Toddler Tantrums
Best Way To Teach A Child To Ride A Bike
The Best Preschool Backpacks For Back To School Time