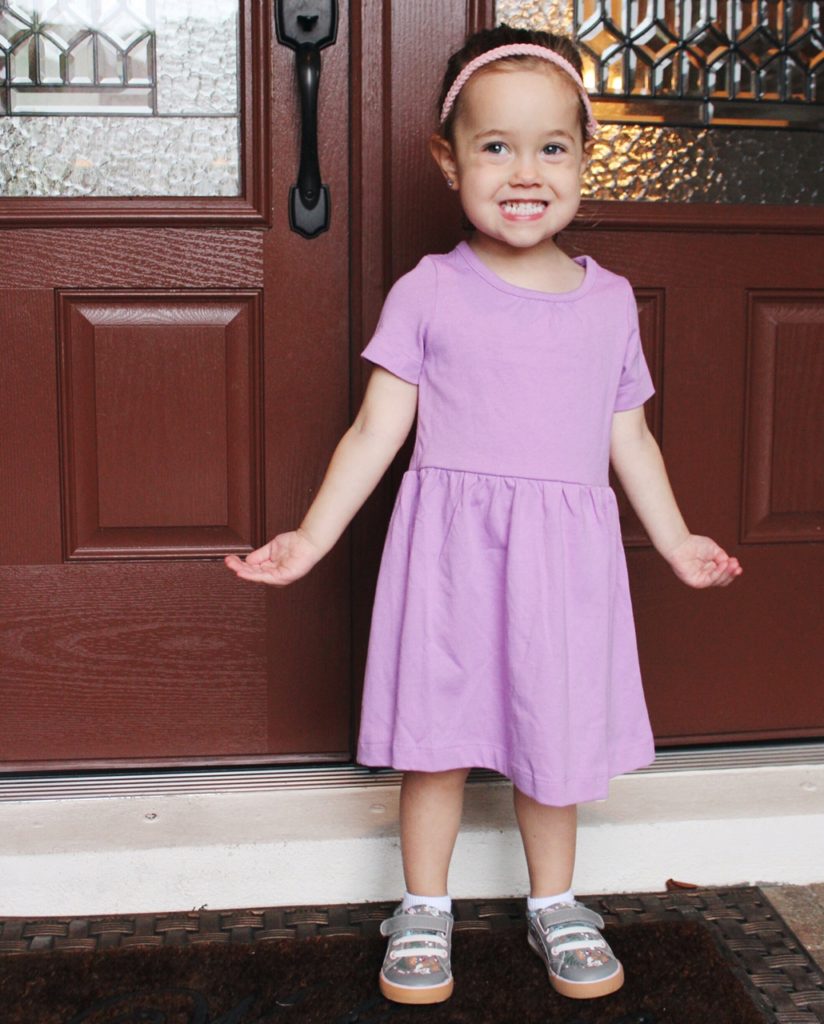 Yesterday was the first day of fall and although we're here in sunny Florida we still get to celebrate! Fall means the holidays are in reach and for the first time ever it means SCHOOL is back! Starting school is always nerve racking but for us it was a total first. So our first official Fall Favorites Friday is dedicated to just that: Back To School Basics.
The Look: Basic! And no, I don't mean "Basic" as in the slang way all the kids use it these days (that just made me sound ridiculously old, didn't it?)
The Specifics:
In short these are what I mean by basic…
A simple dress, top, bottoms: Basic. I really try to avoid character shirts or anything that can cause a distraction from the learning environment. Less focus on the clothes and more focus on the workflow. For basics that you don't have to stress about getting paint on or dirty from the playground (because they are so darn affordable!) is from Primary.com. Mix & match from a wide array of colors and styles. This violet short sleeve dress accomplishes all of the above and is still super adorable!
Sneakers: Yes sandals may be easier to throw on and that's one less sock you have to try to piece together but I still vote sneakers. Sandals, crocs and other slip on/open back type shoes may be easiest but there is always a concern with safety. Give your kid a sturdy shoe that can handle all the rough and tumble activities that they may encounter. Our go-to is See Kai Run. These woodland sneakers have been such a hit and they fit perfectly! They are for sure my newest obsession!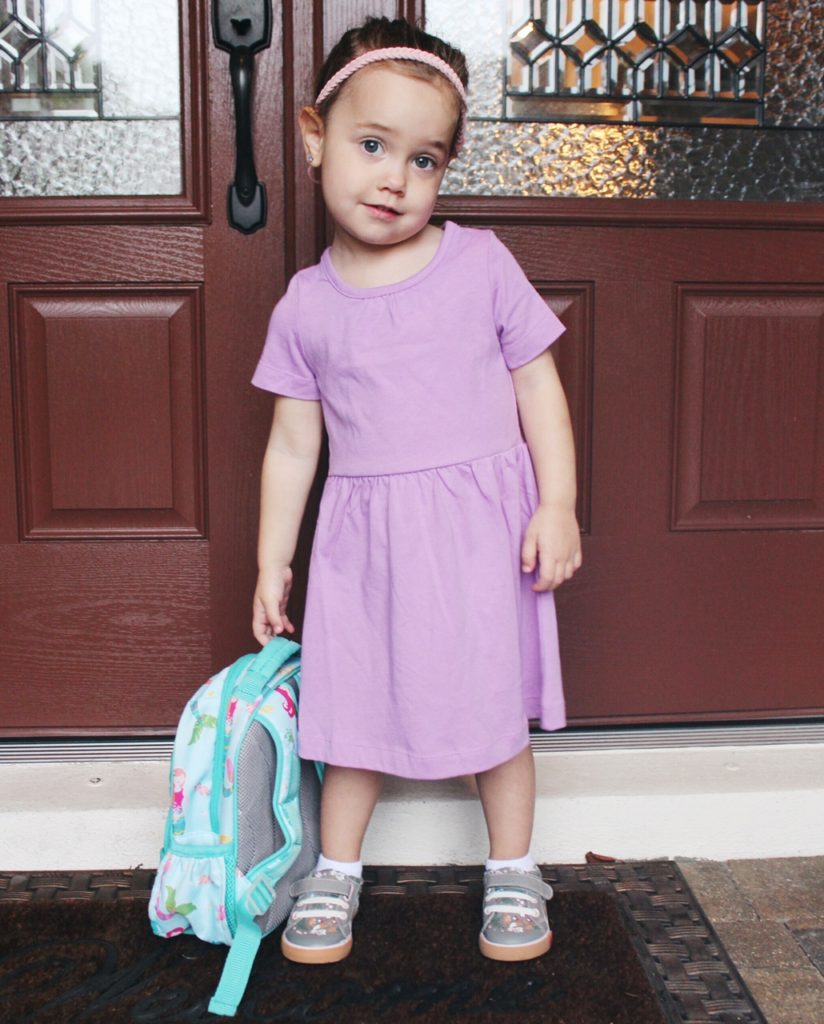 For full details on my back to school basics visit HERE where I had the opportunity to guest post for the wonderful Lexie Loo, Lily, Liam & Dylan Too