DIY House Frame Floor Bed Plan
If you have swooned over my girl's diy house frame floor bed (and I know hundreds of you have because I get e-mails daily!) then you are in for a real treat with this post! I have worked hand in hand with the lovely company that helped me create my dream bed for the girls to bring you a few ways you can have this same bed for your kiddos! This includes (yes…wait for it) a complete DIY house frame floor bed plan!
Updated Sept. 2022
FREE DIY House Frame Floor Bed Information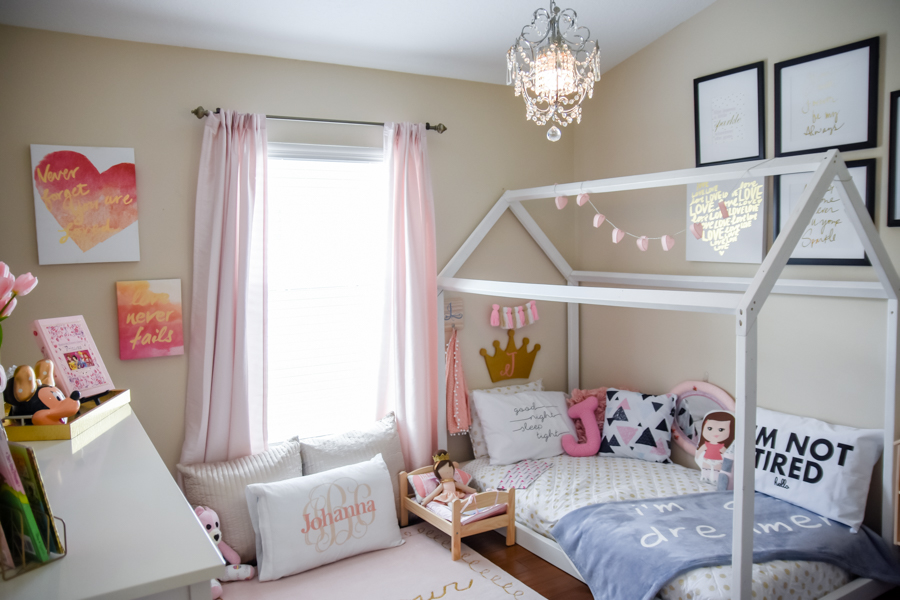 So you've seen the beds and you've asked time and time again how you can get one for your little one. Well, here are TWO ways that you can!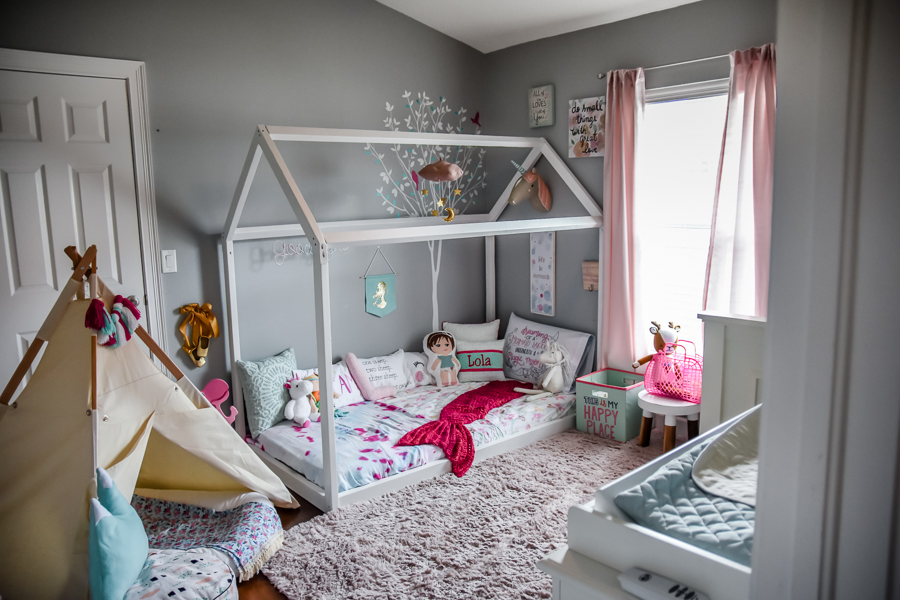 Have a handyman in your life who you think has what it takes to build one of these beauties?! Then sign up for our mailing list below and you will receive a 100% FREE DIY guide to recreate this beautiful house frame floor bed delivered right to your inbox within 48hrs:
Not handy? Me either!! We had ours made and they turned out beyond beautiful. Want to simply order it and take the hassle out of building it yourself (and the mess!)? Then head right on over to the wonderful Lumber & Letters now to purchase yours and have it shipped to your home. Make sure you use our exclusive code for 15% off your entire order CLICK HERE and use code –>  OHHAPPYPLAY
Now your babes can have this beautiful oasis for themselves and you can get to decorating it as cozy as you want!
Styling Your House Frame Floor Bed
Here are some room inspiration ideas for your new DIY house frame floor bed!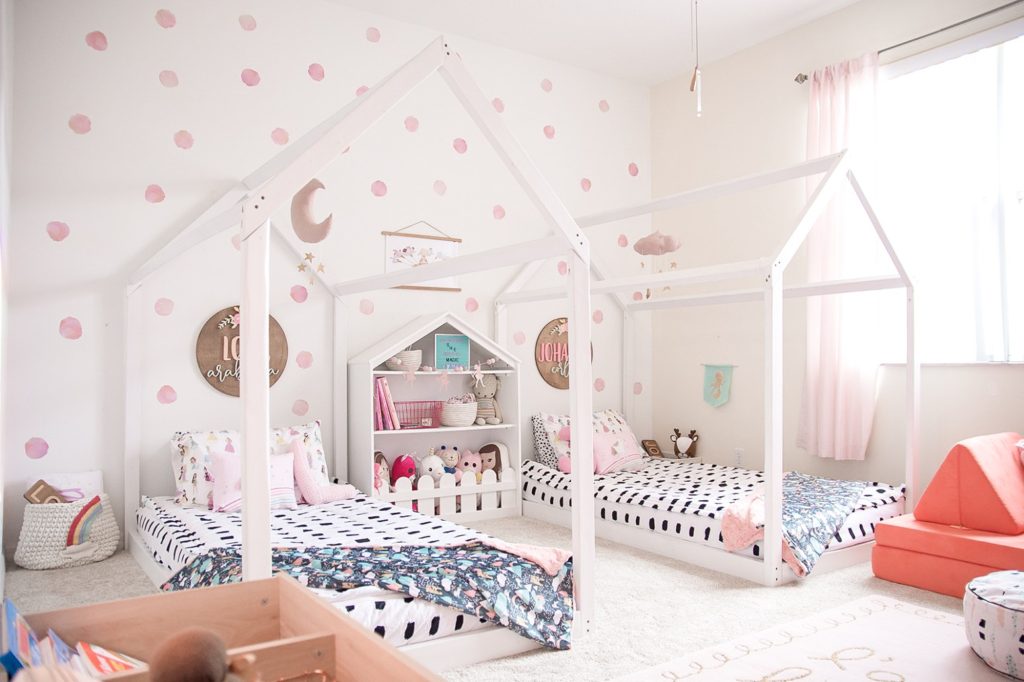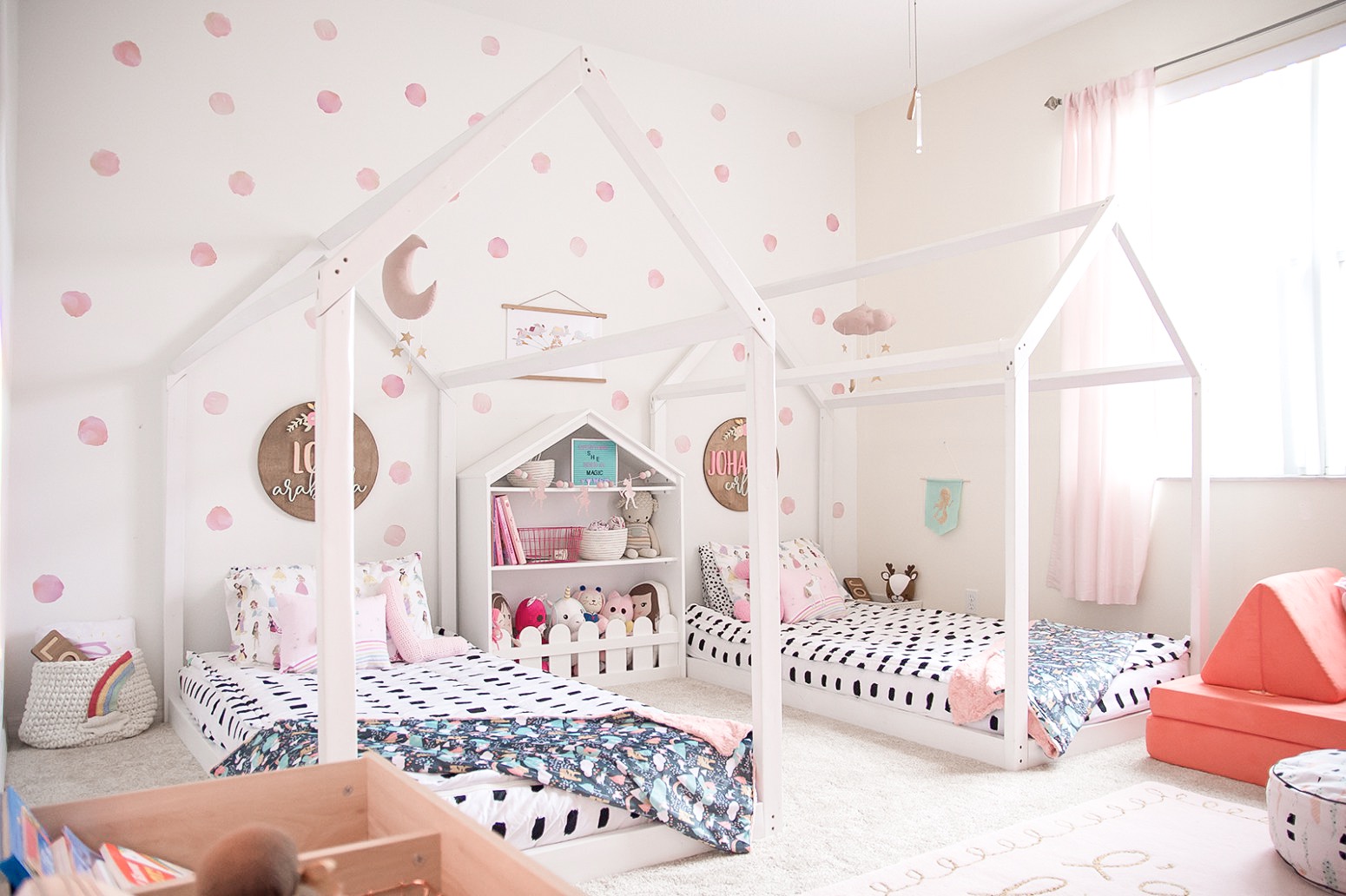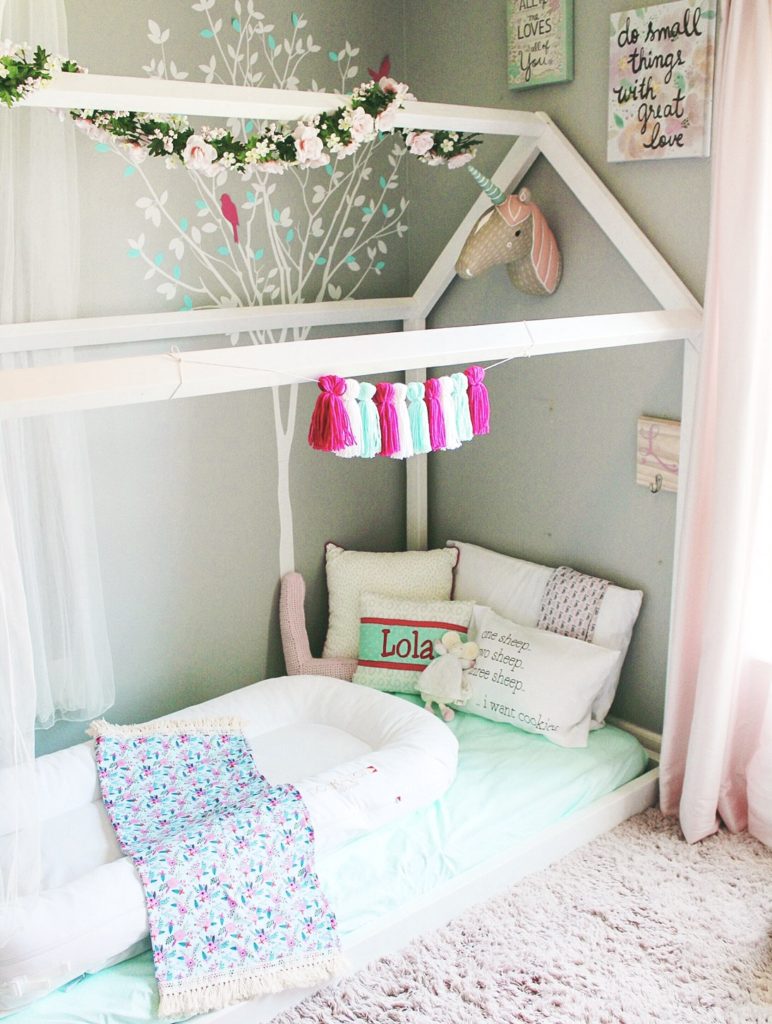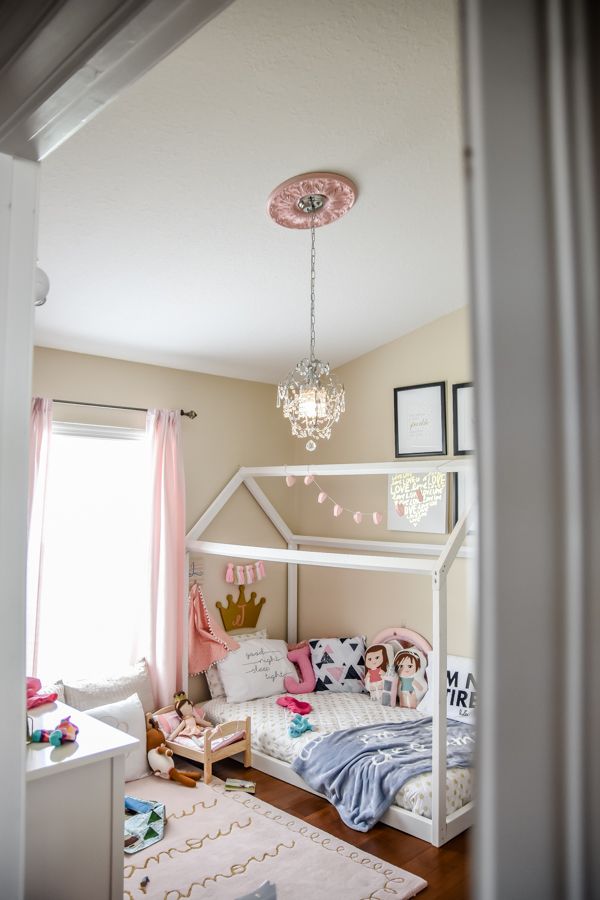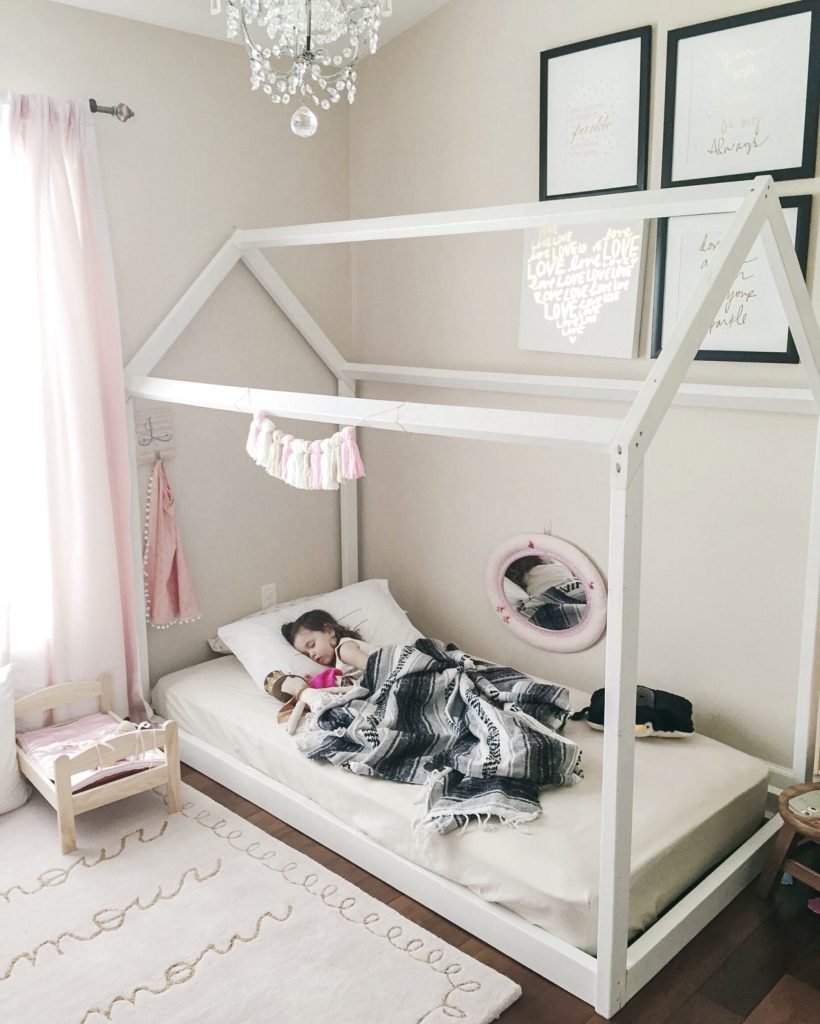 Why Are Floor Beds Good for Toddlers?
Floor beds are a great option for toddlers for many reasons, but here are a few reasons why floor beds are a great choice for toddlers:
No big risk of falling out of bed
Bed becomes an inviting, fun place that they're typically more interested in as opposed to a standard twin bed
No monsters under the bed! A small win there!
This bed option can be pretty affordable
Toddlers will find a sense of independence and freedom early on
Floor Beds For Toddlers
Are you new to this site and want to know what all the hype is about floor beds?! You can read my Toddler Floor Beds 101 post HERE and see for yourself. This details the benefits of using a Montessori style floor bed in general!
More Floor Bed Design By Noelle Of Oh Happy Play
If you are looking for even more inspiration on these adorable beds check out my related posts by click their titles below:
Johanna's Updated Montessori Floor Bed Room
Johanna's Montessori Style Bedroom (the original)
D.I.Y Modern Wood Jeep Car Floor Bed For Kids (POPULAR!)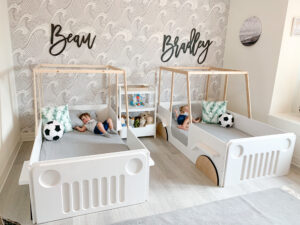 ENJOY!
Make sure you follow along on social media for more fun design inspirations!