22 Week Bump Update // Early Nesting
| This is a sponsored post. All insights, selections and thoughts are 100% my own |
---
It's hard to believe I have already carried these baby boys for 22 weeks. Sometimes it feels like longer and sometimes it feels like an eternity has gone by! Either way I know one thing is for sure; as eager as I am to meet these boys in a few months I also want to keep them cooking as long as possible! 22 weeks is a funny mark. You're more than half way but not totally out of the clear with twins so I have been trying to keep my mind on the positives to get me through the next few weeks/months. I have been enjoying gathering some of my must have baby items and hoarding them in the room that soon will be theirs. I guess it could be considered early nesting in a way! I can't wait to share what I have gathered so far and a quick bump update with you all below!
First, the bump update: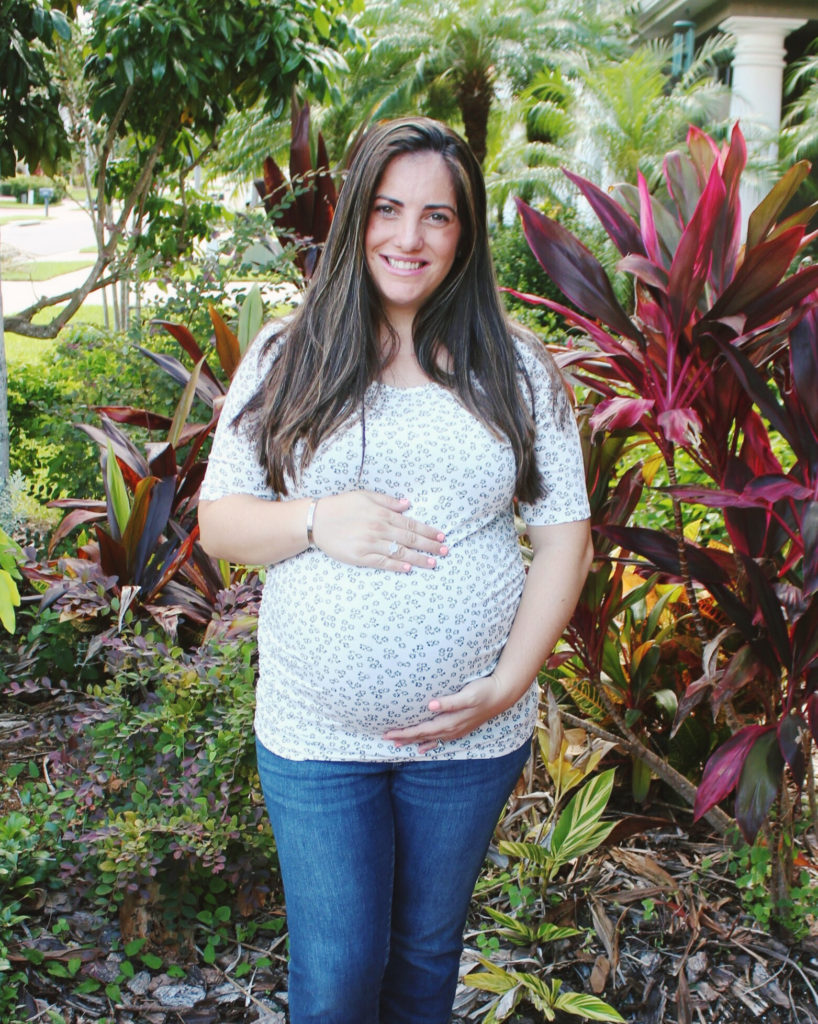 I'm large and tired. I had my first "Wow you're big for 22 weeks, what are there twins in there?" comments and it gave me so much pleasure to say, "actually there is." But I wish I could have been a little ruder about it because honestly, WHO SAYS THAT to a pregnant lady. Just kill my self-esteem will ya! But besides that I am feeling okay all around. I am super tired but with a 3yo and a 2yo I have to stay busy and honestly that has helped me a ton! They keep me busy and force me to get out and stay as active as possible. We had our anatomy scan a few weeks ago and everything looks great with the boys (who are in fact still boys, HA). Going for cervical checks every couple weeks now and those have been great too. So far all has been pretty routine thankfully! I will keep you all updated as I go.
Early Nesting: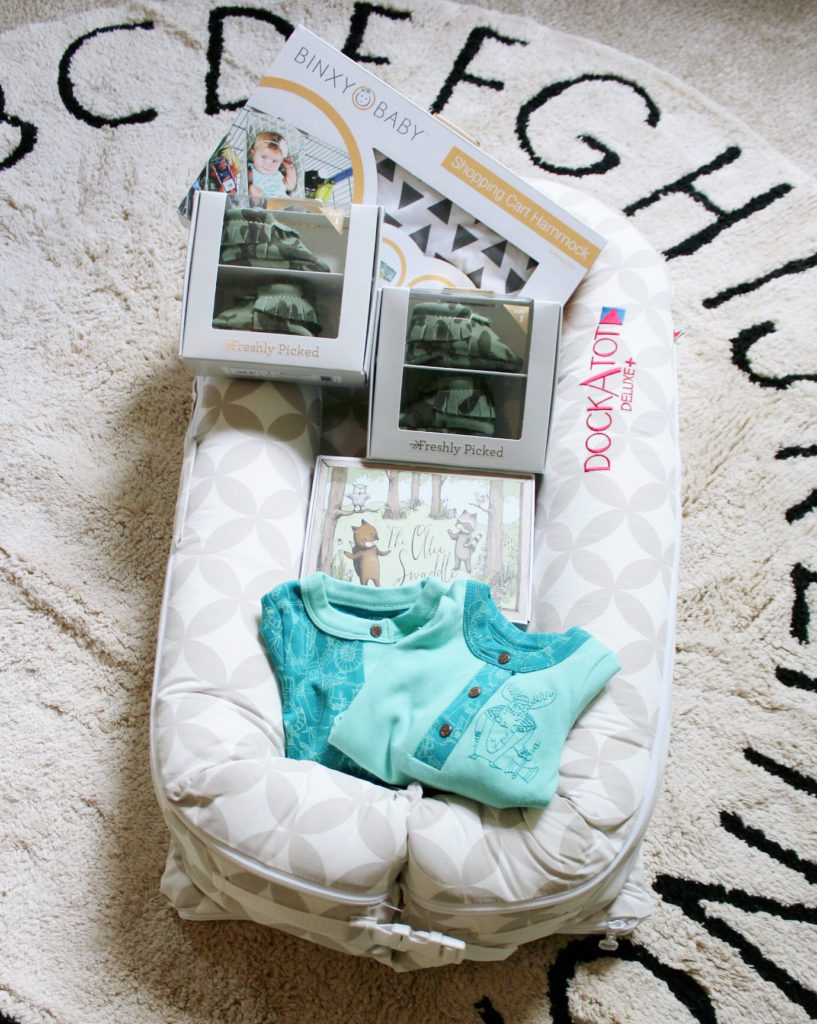 Gathering these little baby essentials has been SO fun for me! I seriously didn't think shopping for boys could be so fun but BOY was I wrong. Here are a few of the things I've gotten so far (times 2 of course):
DockATot: (More specifically the DOCKATOT DELUXE+ DOCK – DREAM WEAVER) This was a no brainer in my book. I am all about finding the best products that promote the best possible sleep for newborns and DockATot is a name I have heard often! I got two of the deluxe sized DockATots as well as two of the Celestial Blue slipcovers. We have the DockATot Grande for my older girls (which you can see HERE) and we are just huge fans!
Ollie Swaddle: These were another easy choice for me! Plus just look at this adorable packaging!! I used Ollie Swaddles from the day my second little lady was born and I haven't looked back since! By far the best, easiest to use and most functional swaddle I have tried. I was super eager to get their new colors in my hand and I cant wait to use them on the boys! Here is a flash back of day 2 of Lola's life in her previous style Ollie Swaddle. Proof is in that chunky little happy newborn face! 
Finn & Emma: Who can deny these adorable little footies from Finn & Emma (Found left HERE and right HERE). They are 100% organic and non-toxic and come in the sweetest styles. I knew with boys I wanted to keep to the basics and the color schemes at Finn & Emma are modern and totally on trend!
Binxy Baby: Have I mentioned enough that I am the queen of functionality? I know adding two babies to our family will be chaos but I am determined to find some sort of balance and method to our chaos and these Binxy Baby Shopping Cart Hammocks will help with that! To be able to grab a double cart and still be able to carry two babies or two car seats into the store is huge for me! Even with just the two of them I know I will feel braver heading out for errands with my Binxys' in tow! I grabbed the black and white triangles and it's total love!
Freshly Picked: These are an obvious must and one of the first things I was so excited to snag. Can I tell you how long I have been eyeballing these Green Camo crib moccs? Like, forever. So when I heard BOY I was quick to snag these and I can't wait to see them on our little guys.
Tula: Because I will need all the free hands I can get and when it comes to baby carriers, Tulas' are the Bentley of all of them! I can't wait to get some use out of this beauty! 
What are some of your favorite baby items? Post below! Enjoy!