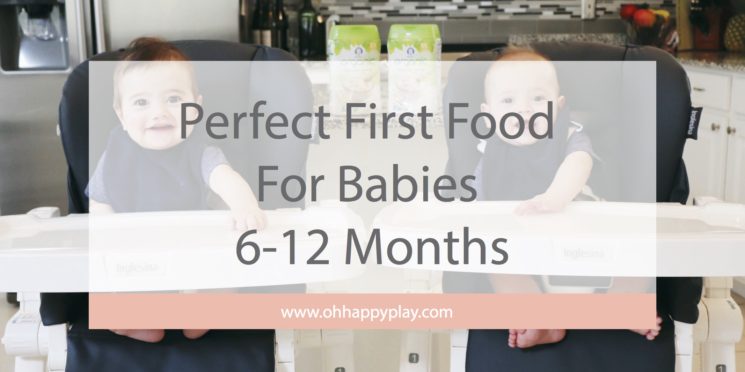 Perfect First Food For Babies 6-12 Months
This post is sponsored by Gerber®,  but the content and opinions expressed here are my own.
---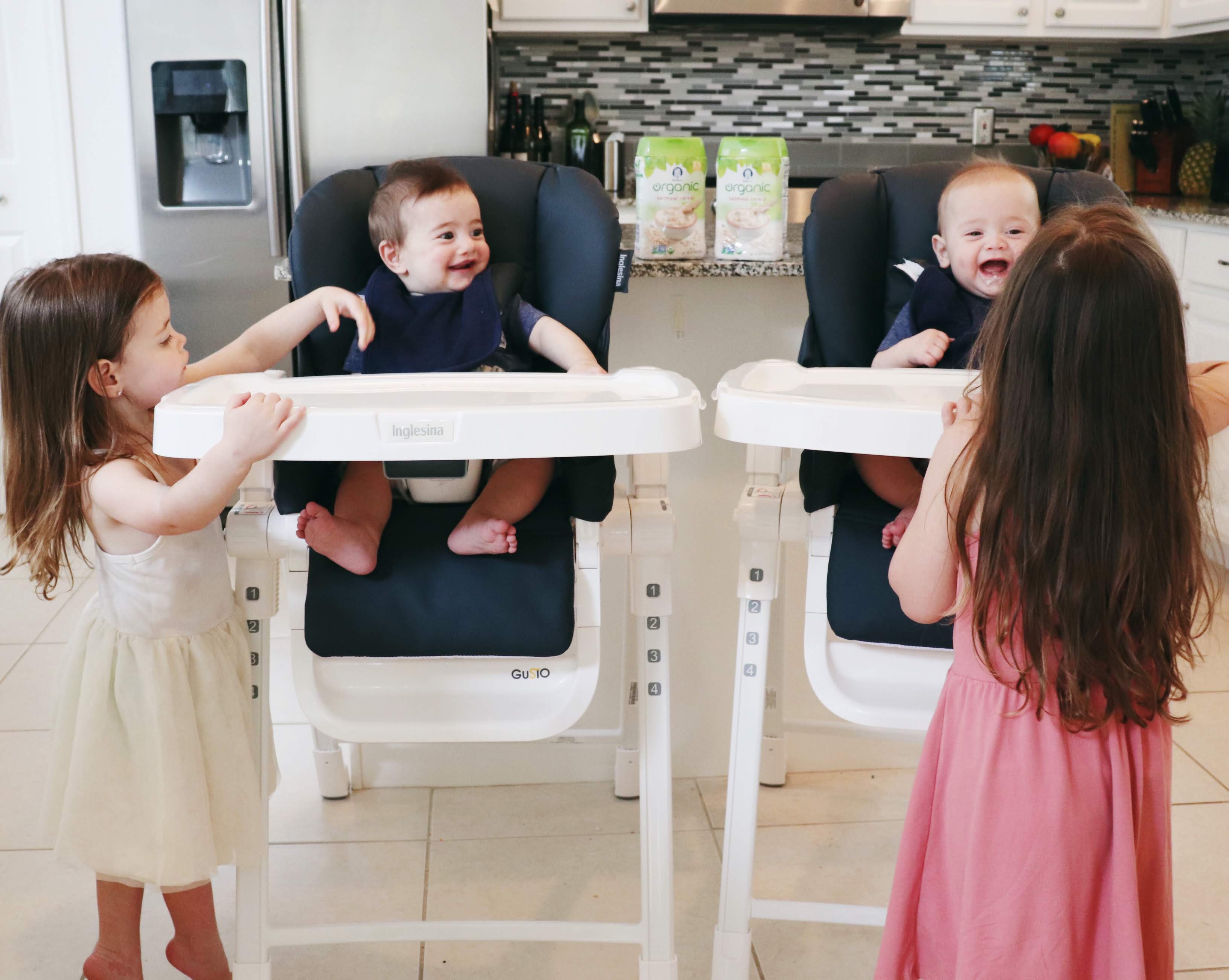 When to Start Feeding Baby Solid Foods
A baby's first year comes with lots of milestones! From rolling over, to sitting up and of course their FIRST taste of real food! Feeding your baby for the first time always comes with great joy but also some anticipation, at least for us it did! Food allergies and sensitivities run deep in our family and it's so important to figure these things out early for you AND baby. I wish I knew some of the things I know now about food sensitivities because I truly believe that was the cause of our first little girl's tough first year of life! She now has tons of food allergies and I think we could have detected this much earlier had we been more deliberate in introducing foods to her to pinpoint sensitivities. That's why I have found this next food item to be the perfect first food for babies 6-12 months of age (for many other reasons as well!)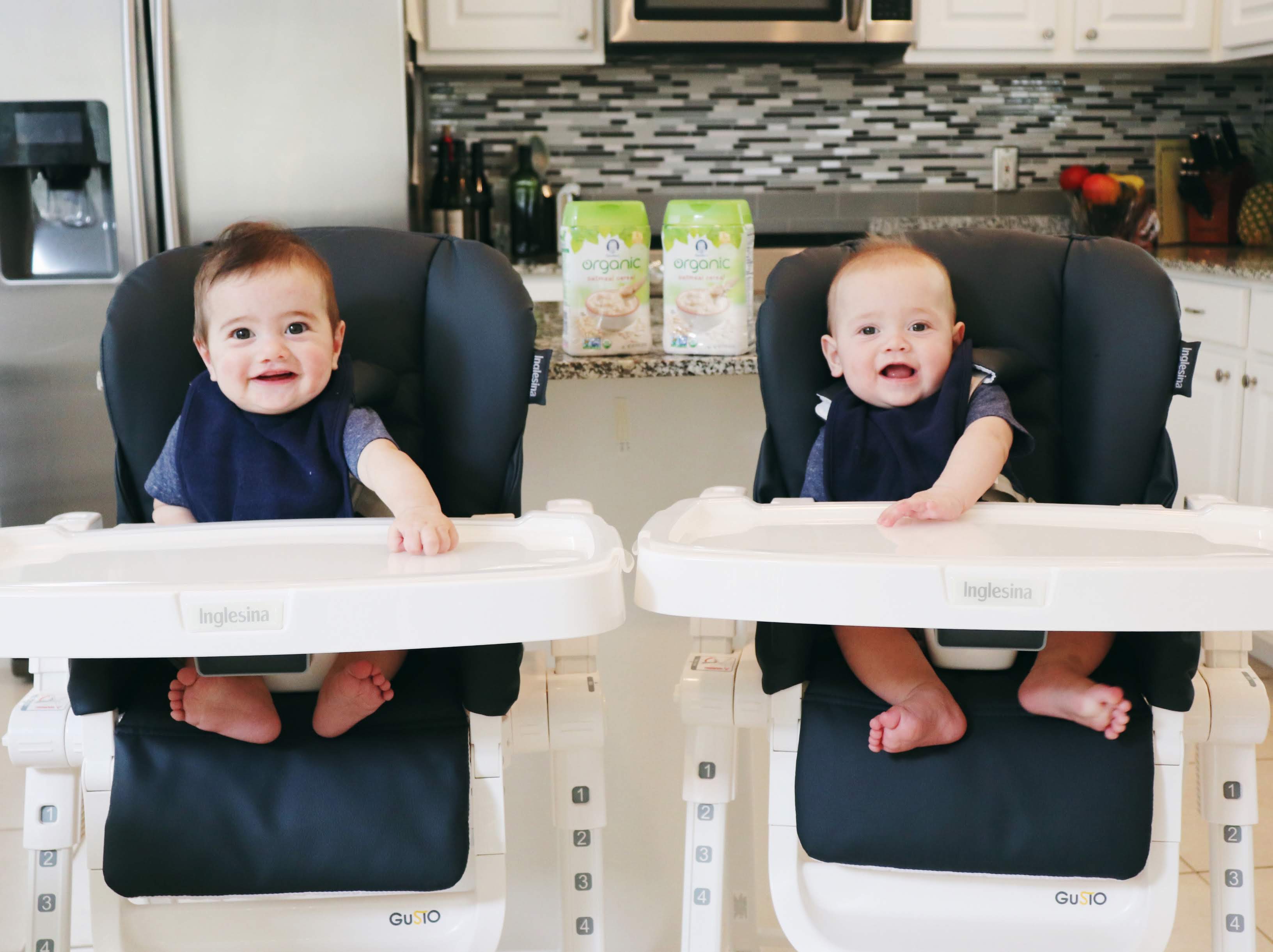 Best First Food for Babies
My choice: Single- grain cereals like these amazing choices from Gerber. Single-grain cereals are the most ideal first food for your babies because they can assist in checking food sensitivities all while developing your little one's eating skills. There are so many choices out there but I have been a fan of Gerber brand single-grain cereals for a long time now. I always feel comfortable using their brand because it is one that I always trust! Beyond just that their products are made with only the safest ingredients for your baby. They are Non GMO, made with NO artificial colors or flavors and their packaging is BPA free as well. Their cereals have all the essential nutrients that my babies need to fuel their body and growth like Iron, Zinc, Calcium, Vitamin C, E and six B Vitamins! These compliment every baby's diet whether breastfed or formula fed and can be used in so many different ways! I love the fact that Gerber Cereals provide 100% of baby's Iron needs so I know they are getting exactly what they need. I want to ensure my boys are getting everything essential to support their growth and healthy brain development and this brand does just that!
Where to Find the Best First Food for Babies
Buying Gerber Single Grain cereals is easy too! Shop them at any local Target while you're there, I know I go multiple times a week so convenience is key! They also have awesome deals often which is the best time to shop!
Target is currently running a SPECIAL OFFER here!!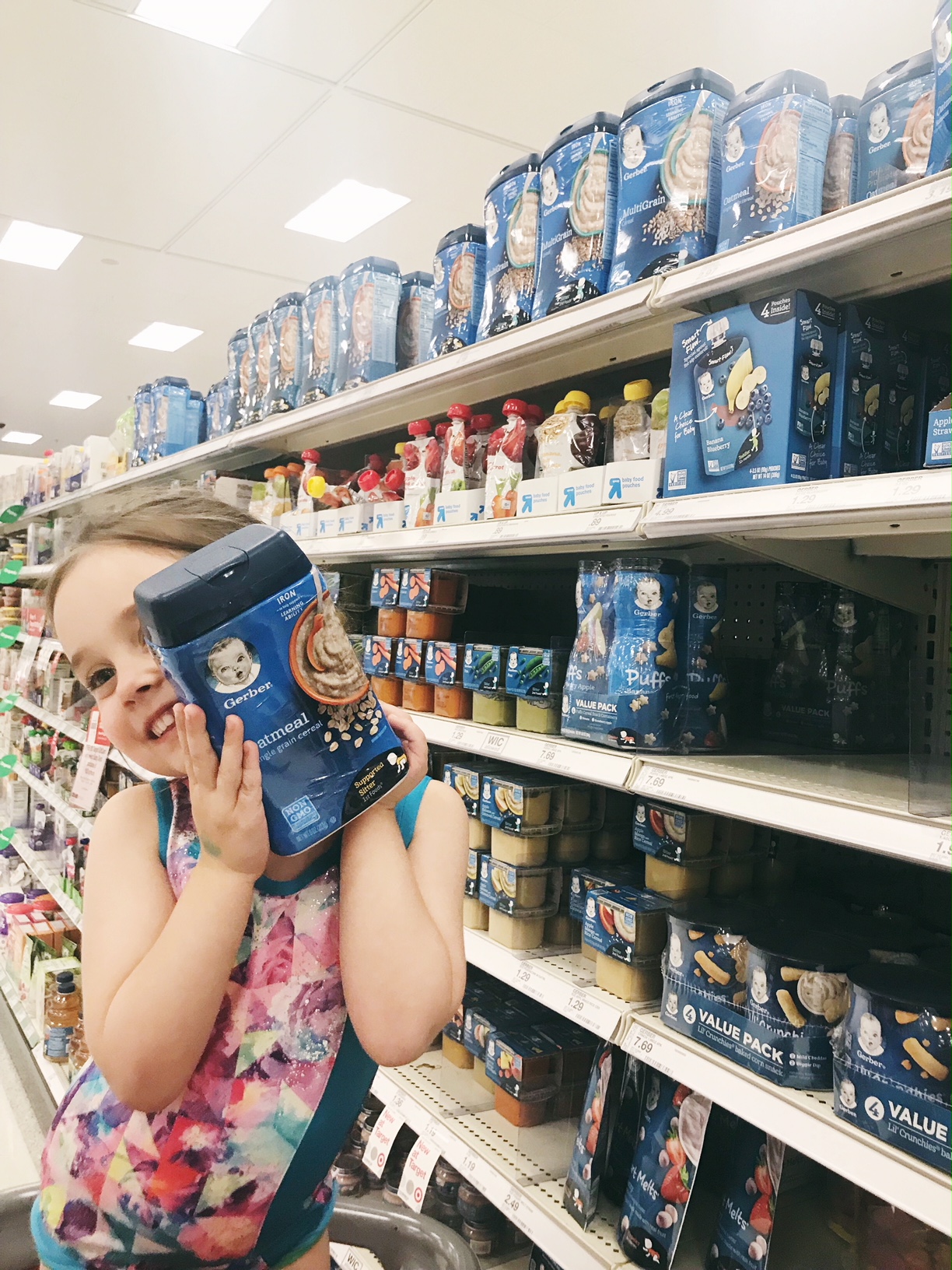 How we use Gerber Baby Food with the twins: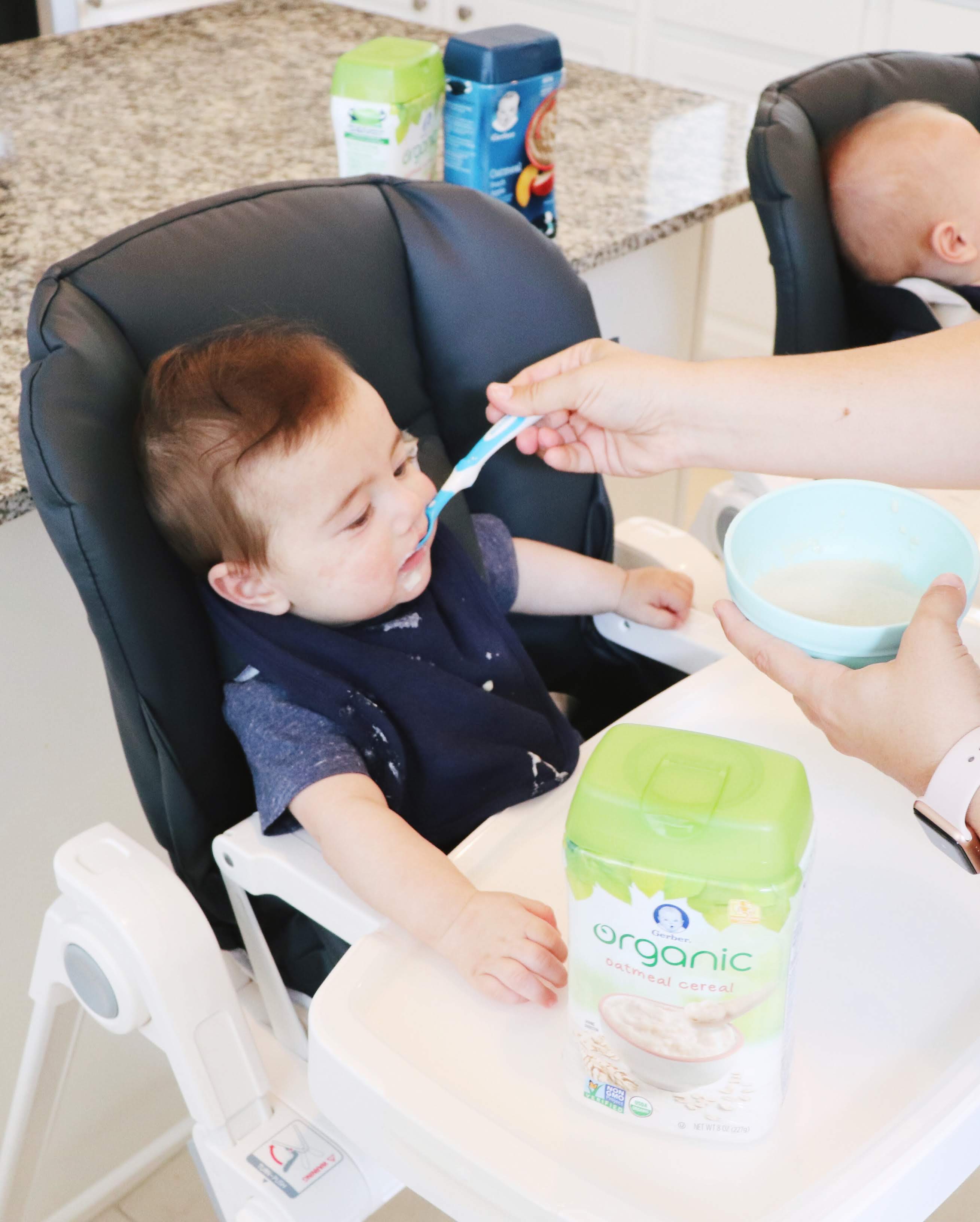 Now that the boys are 6 months old we have really enjoyed introducing them to solids! We have started with some plain Gerber oatmeal and after a few days of that we will start mixing in some fruits/veggies to acquire their taste buds! I like to start with green food so they don't get used to the sweeter foods right away. Mix and match the veggies/fruit, Gerber oatmeal and some breastmilk or formula to make the perfect first meal for your baby!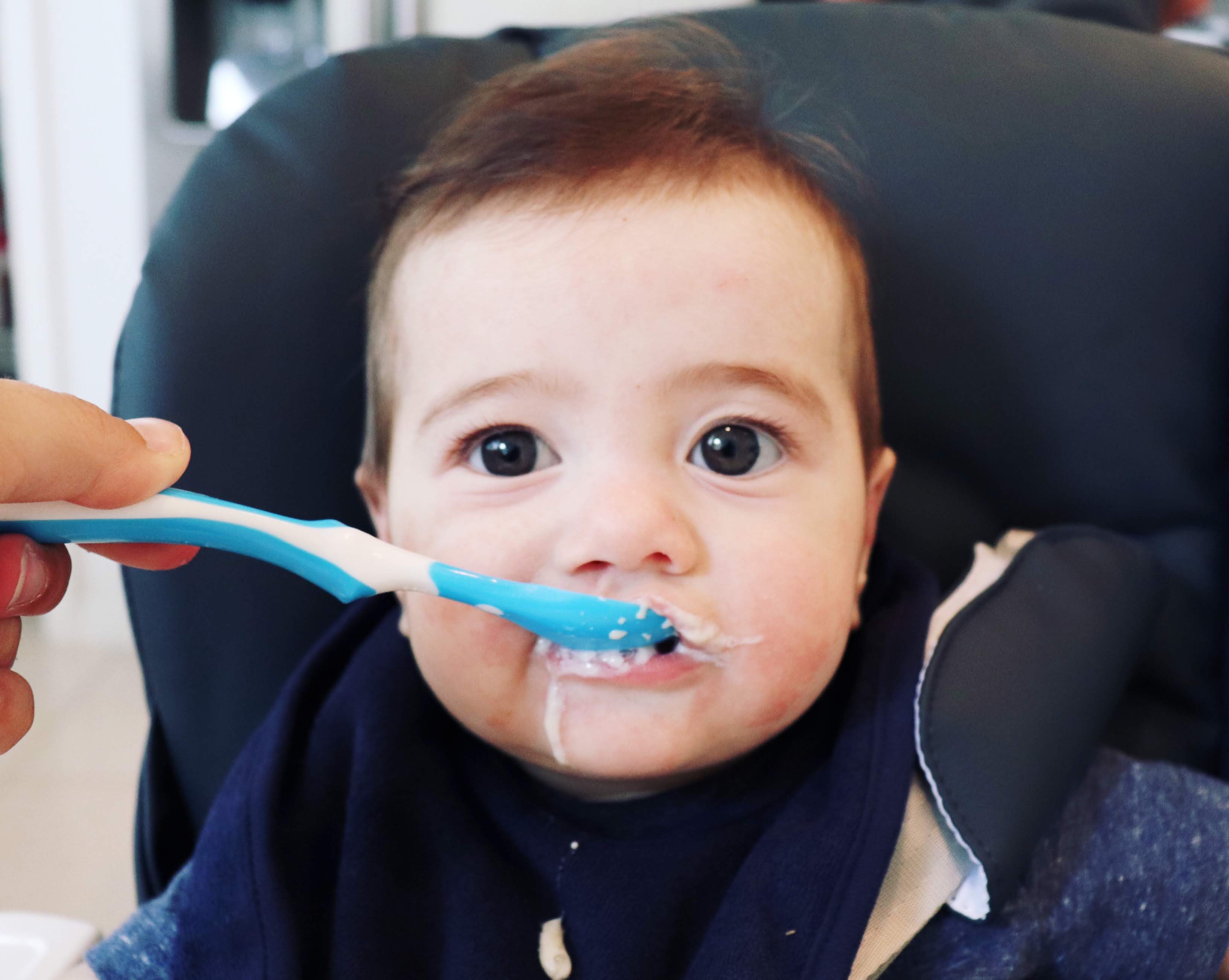 As you can tell the boys are having a lot of fun trying new food and it's fun to watch them pick their favorites! Beau so far is not picky at all while his brother, Bradley, definitely needs some more convincing!
I hope this has helped you determine the perfect way to introduce solids to your baby all while providing them with the nutrition they need! Enjoy!
Follow along on social media for more! 
If you loved this post, I think you'd love these ones too:
3 Baby Sleep Hacks To Make Nighttime Easier 
Top Five Best Earth Mama Organics Baby Products
New moms or expecting moms? Pin for later!

SaveSave
SaveSave
SaveSave