Dressing up for Halloween is a must for kids of all ages, and I have to say, coming up with twin boy costume ideas has been so much fun! This year, we dressed up our twin boys as Woody and Buzz Lightyear and it made for the CUTEST twin boy Halloween costume idea!
Picking a Halloween Costume for Your Twins
When it comes to Halloween I LOVE dressing up my kids in their favorite characters. After my boys were born I knew I had to find the best twin boy halloween costume idea for them so I got to thinking. I was thinking of all these crazy ideas until one day I walked into Target and I saw the perfect idea! Here is my short and sweet best twin boy Halloween costume idea!
Disney Themed Halloween Costumes
If you're a Disney fan or even if only your little boys are this is what I did and it was SO EASY! We love the Toy Story movies and our twin boys are already the best of friends so this was the perfect fit! Do you know who we picked yet?! The two best Disney buddies!?
On a side note – To further our love we even got to visit Hollywood Studios  recently and you can see our day at Toy Story Land HERE!
Best Twin Boy Halloween Costume Idea
My idea this year: twin Woody and Buzzlightyear costumes! Best of all? You can purchase the pajama version so that they are reusable!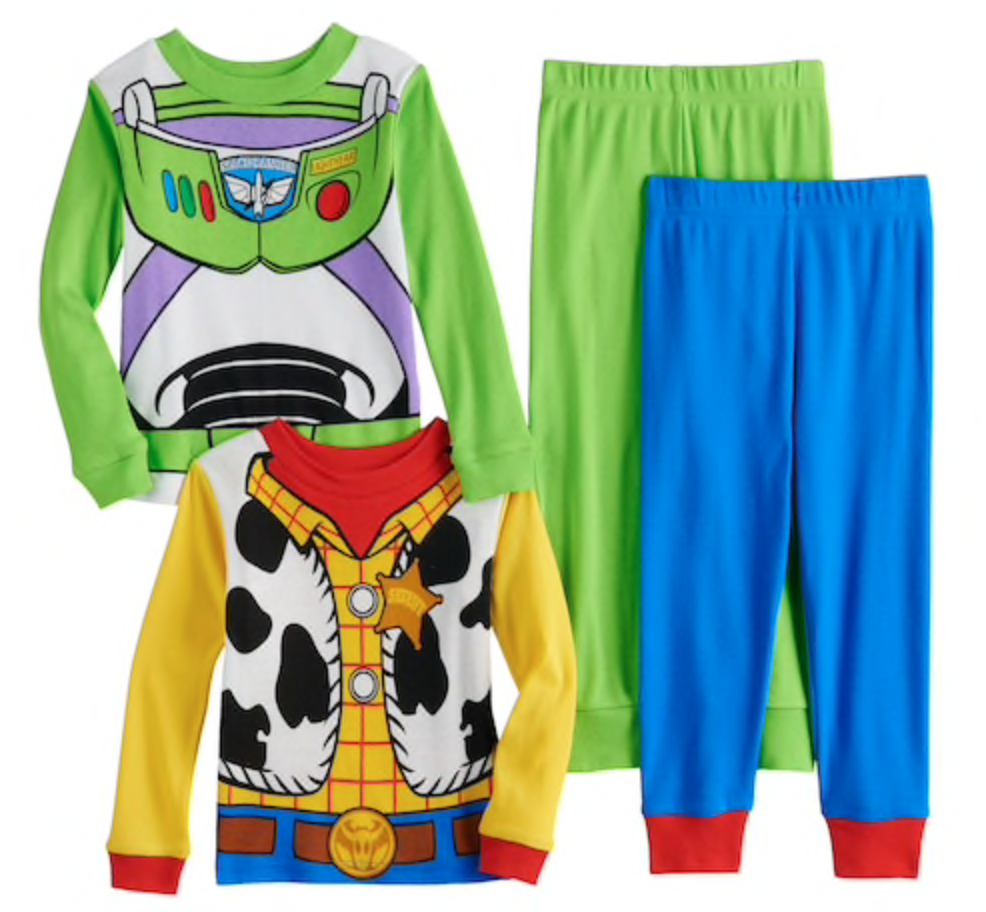 I bought these Toddler Boys' Toy Story 4pc Pajama Set from Target! This set is only showing available in a 4T so I sought out some similar options which I will list below!

Twinfinity And Beyond!
The sign I made myself using these DIY Shop Chalkboard Notch Banner from Amazon. For older kids you could always get a pennant flag on a stick for them to carry around saying "Twinfinity And Beyond."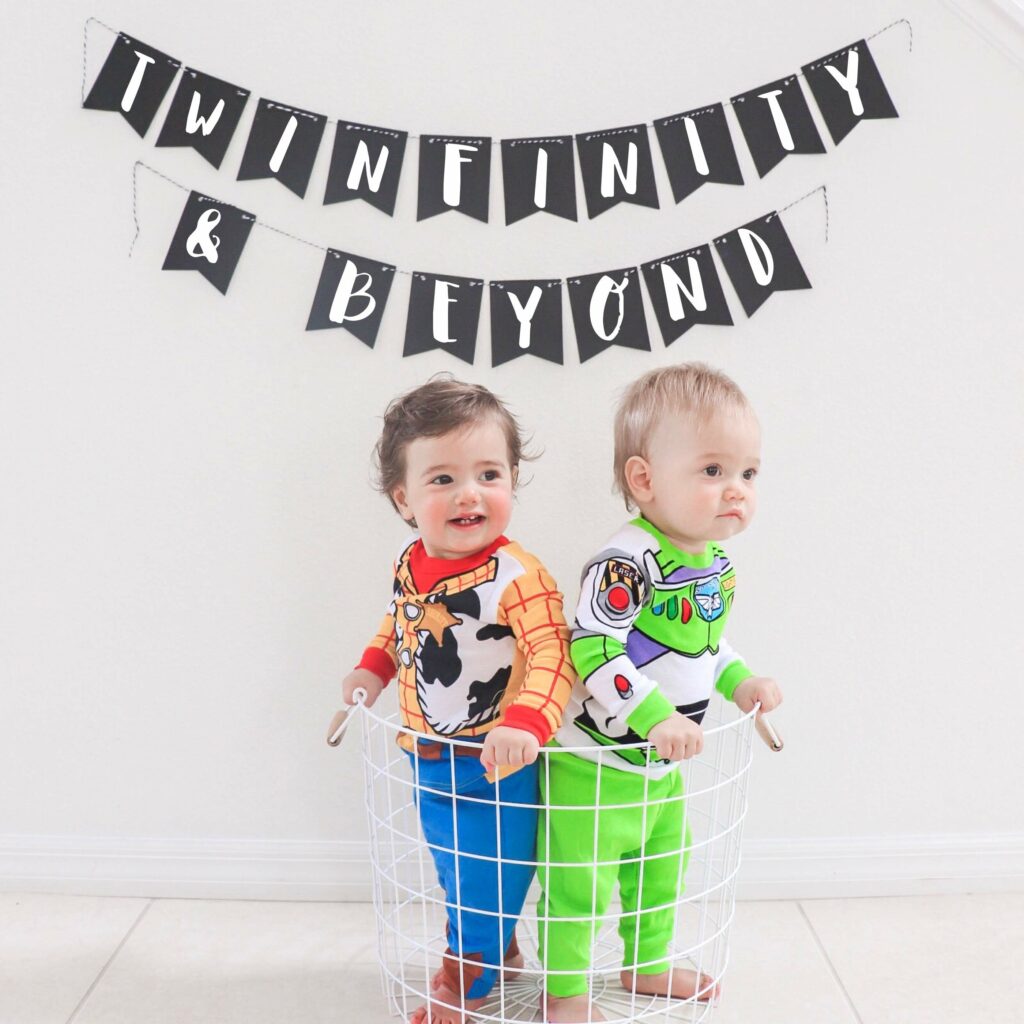 Another Easy Costume Idea For Toddlers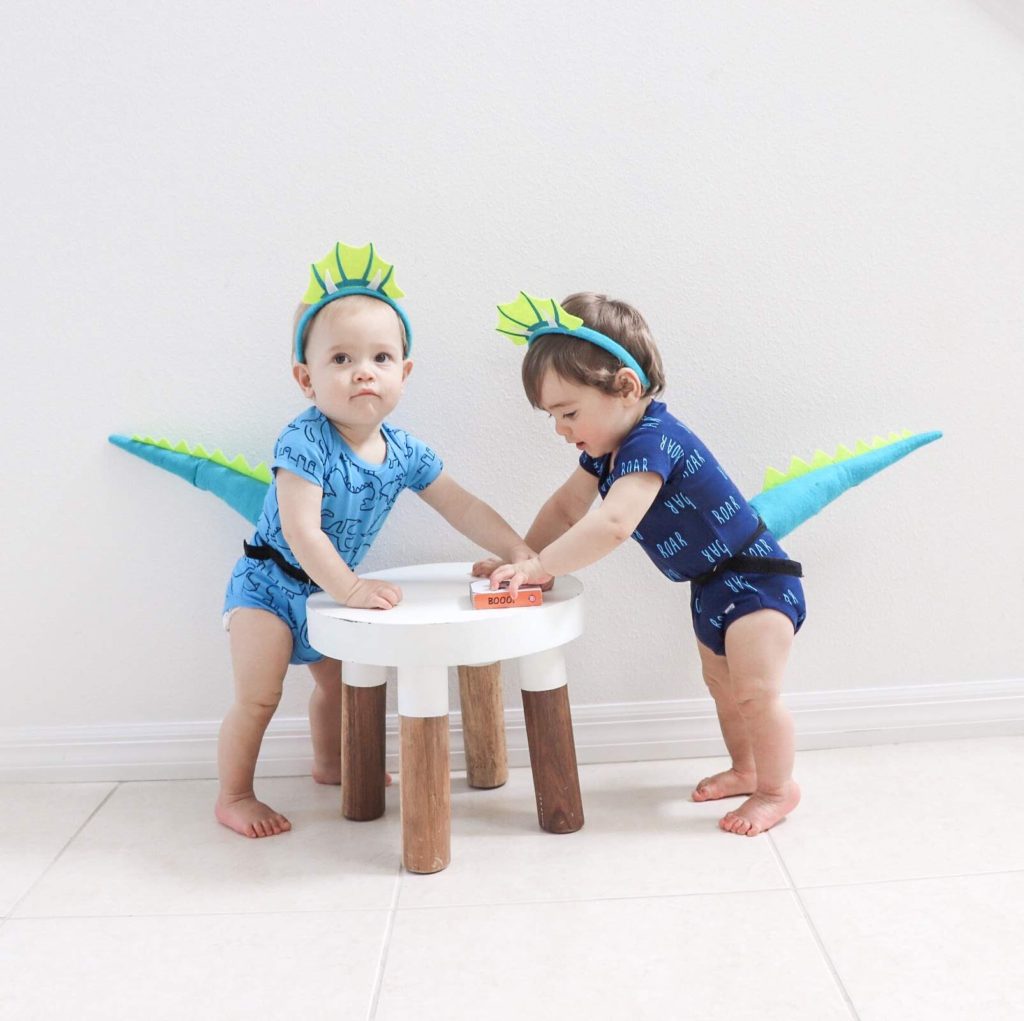 This is another one we did the same year! Our Gerber Baby Halloween costume for the twins!
If you have the costume down but want some Halloween treats check my two favorites below!
I hope you enjoyed this super easy and BEST twin boy Halloween Costume idea! 
Follow along on social media to see what we do this year!