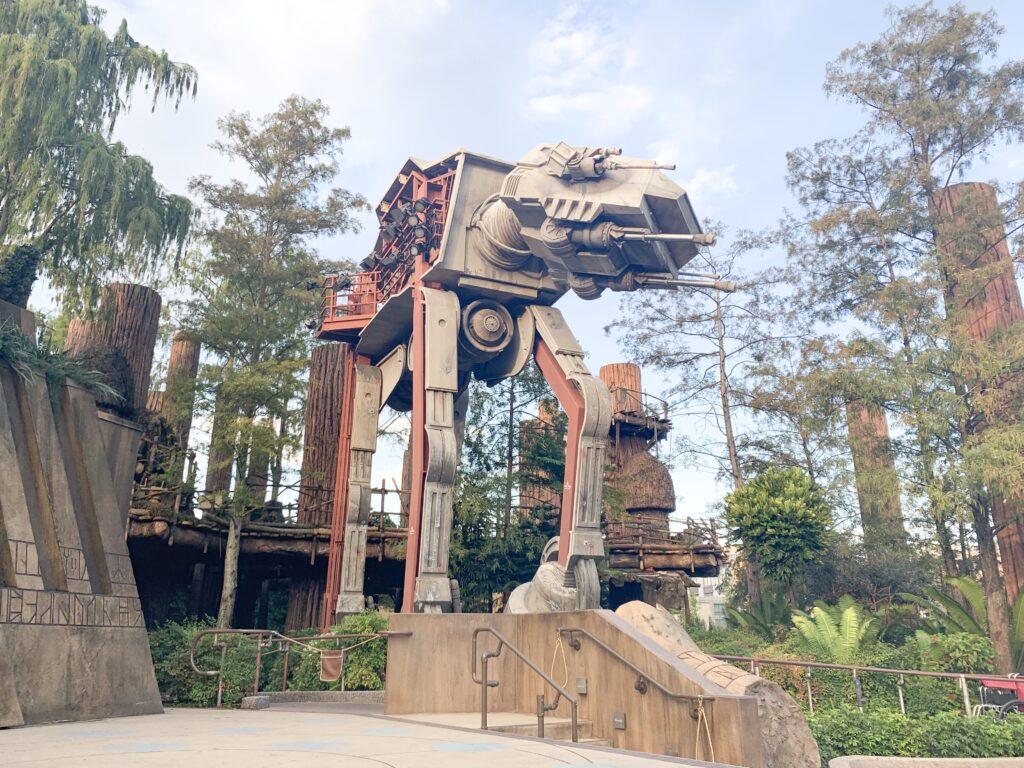 The wait is over! Star Wars Galaxy's Edge is open at Disney World! The planet of Batuu awaits you. I got to travel to a galaxy far far away and experience this newly found planet of Batuu inside Disney's Hollywood Studios last week and I wanted to give you all a sneak peek if you haven't been yet or can't make it for a while. So without further ado here is a sneak peek inside Star Wars Galaxy's Edge at Disney World!
Disney's Hollywood Studios Attractions
To enter the planet of Batuu you must first arrive to Disney's Hollywood Studios. Home of another fairly new attraction, Toy Story Land.  This Disney Park is definitely stepping up it's magic game and I am here for it!
Star Wars Galaxy's Edge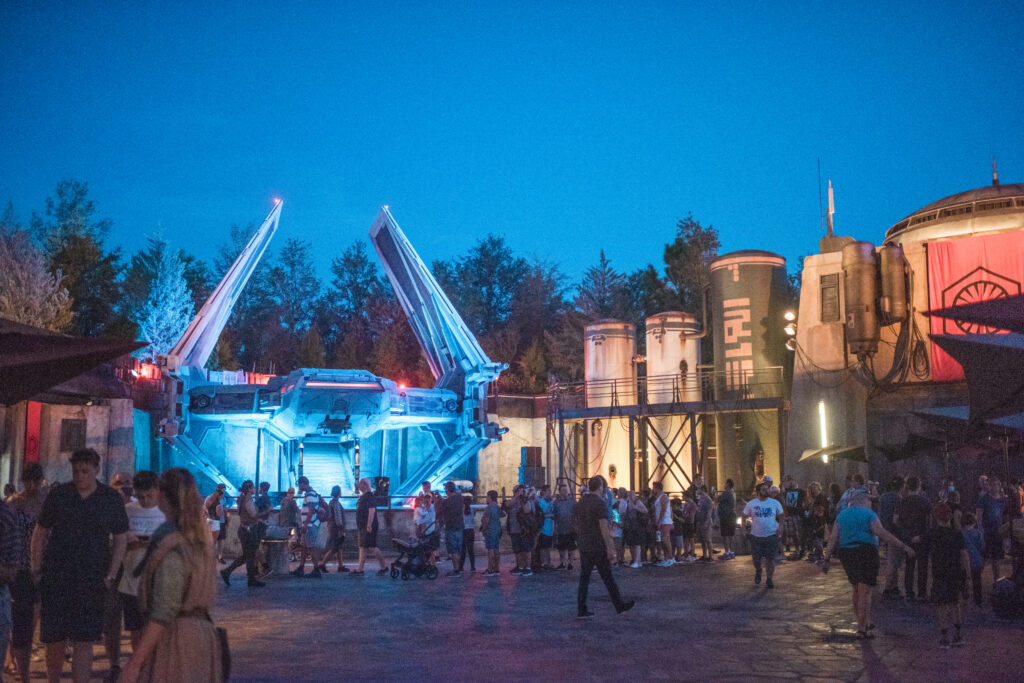 Every inch of this attraction is out of this world cool and any Star Wars fan will LOVE it! Star Wars Land spans over 14 acres with two ways to enter the land. A fun fact about the land is:
This is the first time and place you will ever see a full size, totally complete Millennium Falcom. At more than 100 feet long it is sure to take your breath away! 
Also, they chose to create a whole new planet (Batuu) rather than modeling it off one from one of the movies because this will be an untouched land that can stay relevant for years to come even if future movies are made.
Fun Drinks In Star Wars Land
Blue and Green Milk and Detonator Sodas!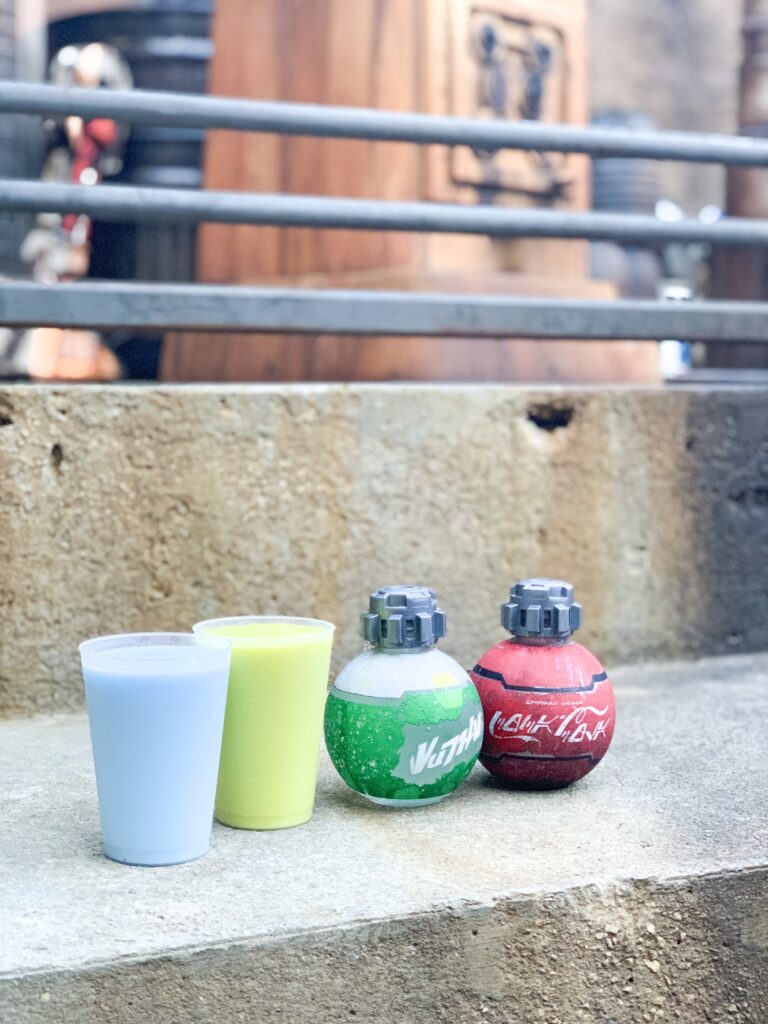 Video Tour of Star Wars Galaxy's Edge
I hope you enjoy!! What are you most excited to see when you visit Galaxy Edge At Disney World?
Galaxy's Edge Most Instagramable Wall (According to Fan Pages!)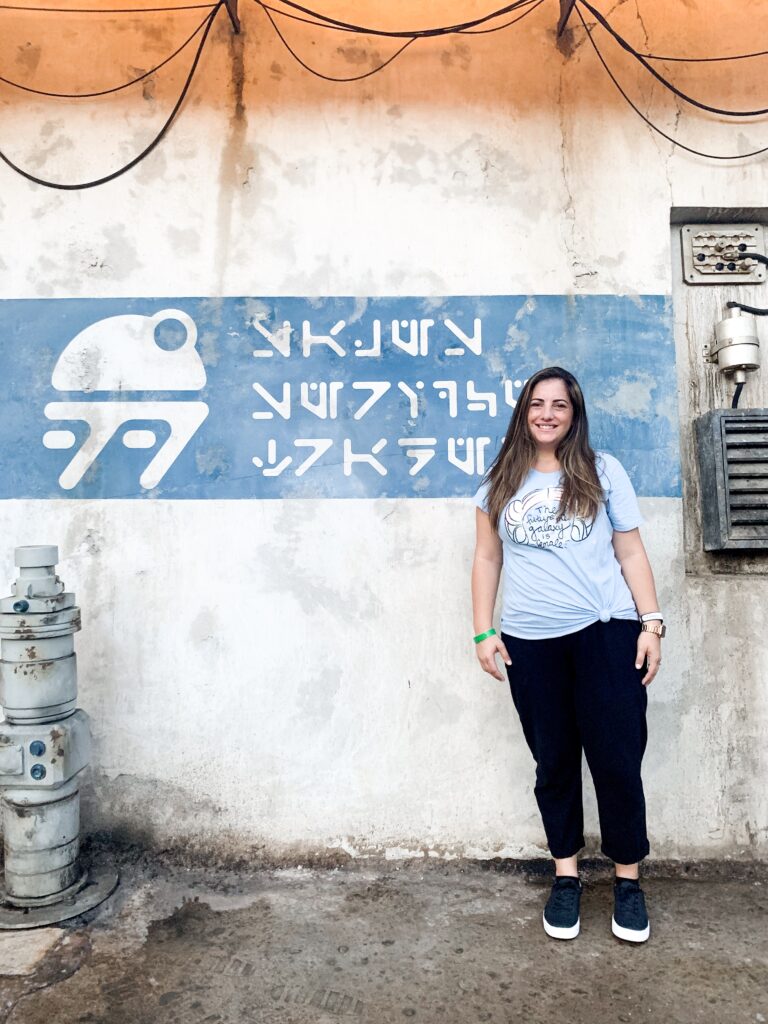 Enjoy!
Make sure you follow along on social media for more!