Kids' Fitness Tracker  / Give The Gift Of Activity With Garmin 
| This is a sponsored post by Garmin – ALL thoughts and opinions are 100% my own |
---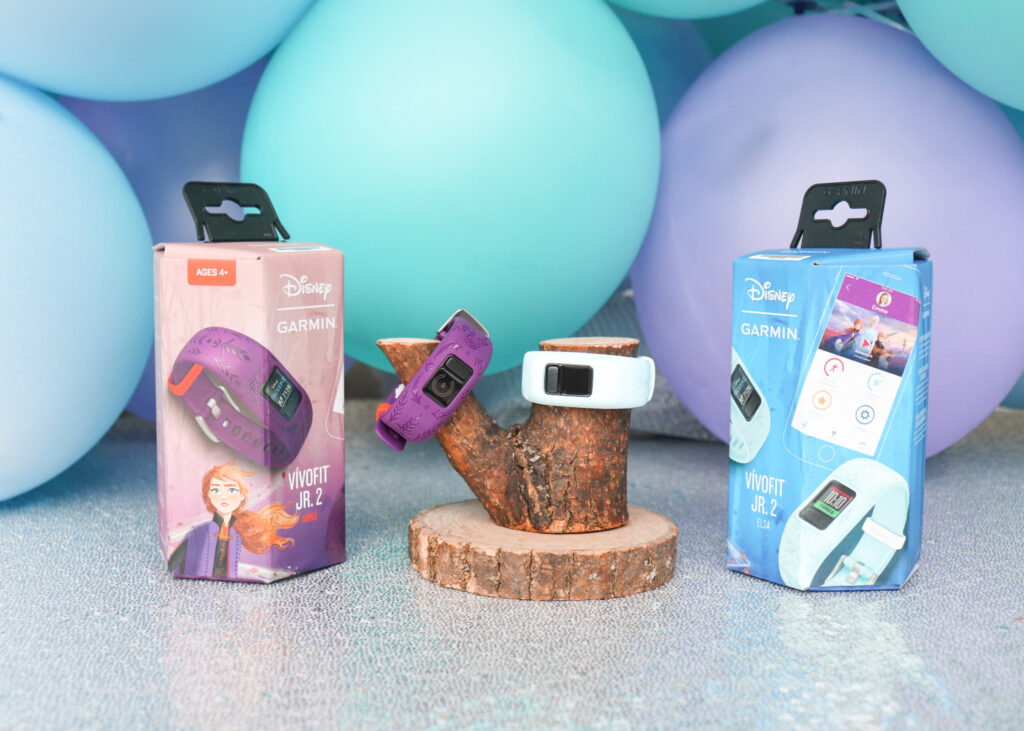 Now more than ever parents are putting an emphasis on not asking for plastic toys that often get forgotten about within a few weeks. It's been common over the last few years that parents are asking for items that can get their kids active and even better get them engaged! This year you CAN give the gift of activity with Garmin's kids fitness tracker and it will definitely be a hit for all! 
Kids' Watches 
My almost 6 year old started asking for a watch a few months ago and I thought this would be a good Christmas gift for her. Telling time and being aware of how each day progresses from morning, afternoon to night is a very practical life type idea that is important for children to learn. It teaches them how to organize their day overall and the concept of time management. So with that said I knew it was a present I could get behind! Watches don't have to be a luxury item, they can be a learning tool too and that rings very true for these brand new kids fitness trackers by Garmin.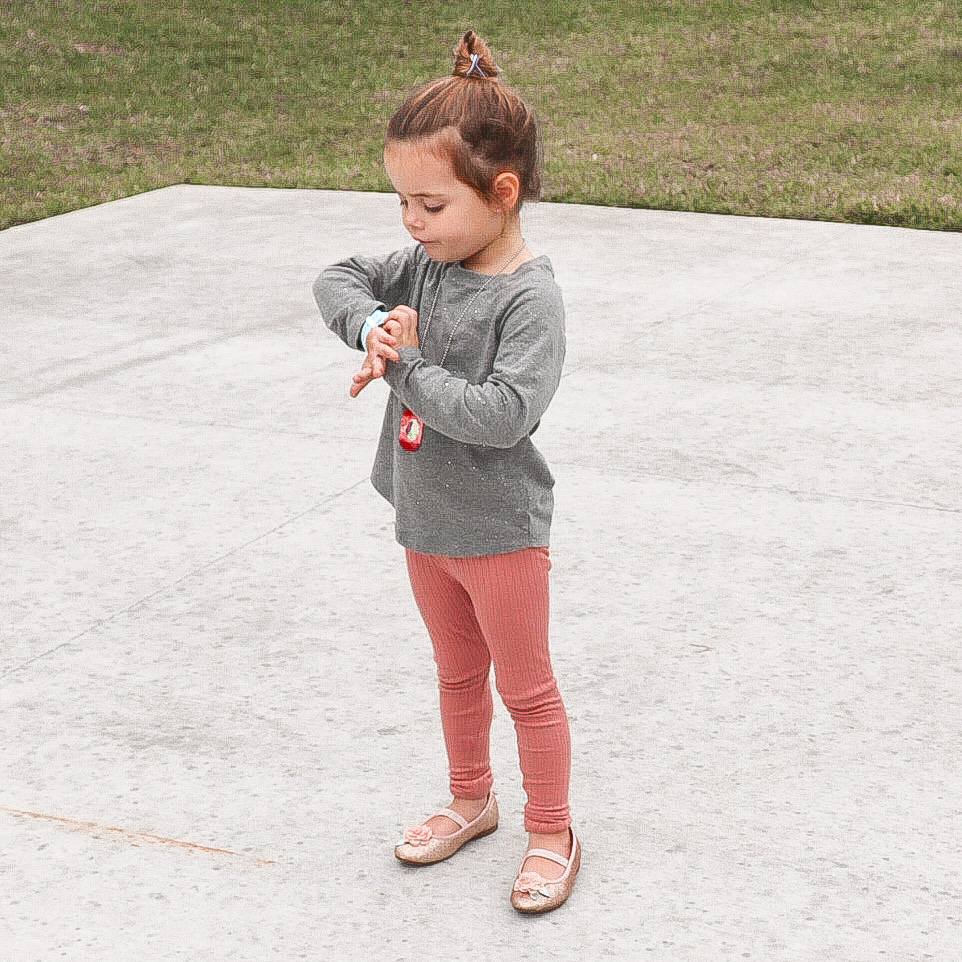 Kids Fitness Trackers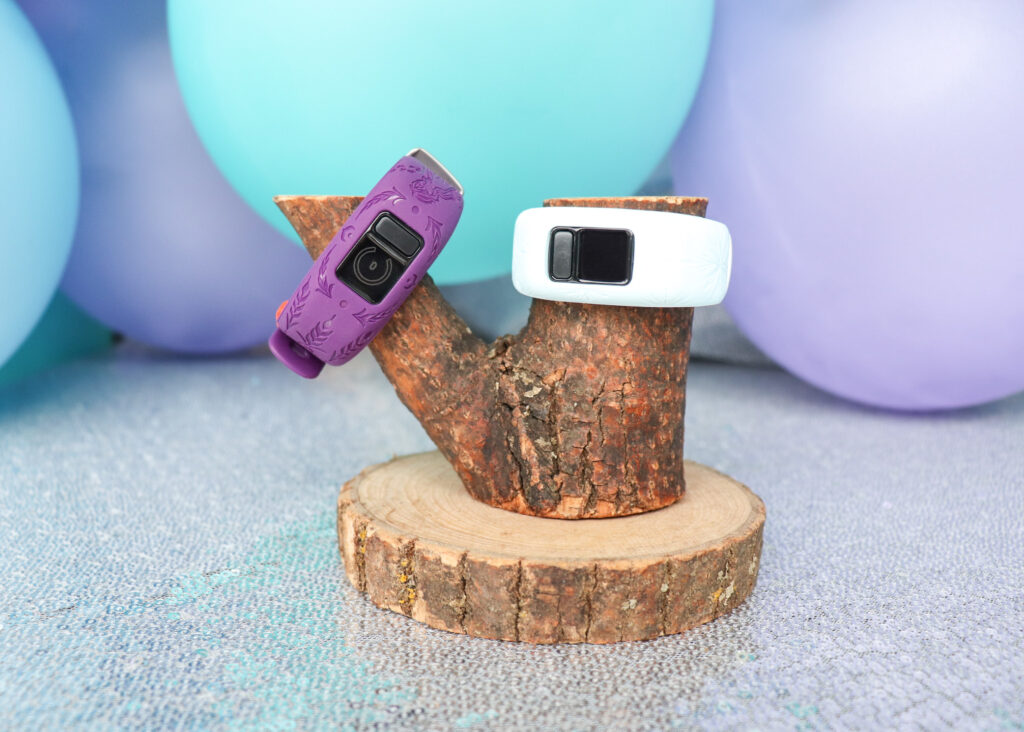 Everything mentioned above lead me to wanting to find the BEST kids' watch. You can take one look at our garage set up and you can tell we are outside A LOT so I needed something durable. When I started looking into watches I immediately came across the idea of kids' fitness trackers and these seemed like they were geared towards active kids (or getting kids active!) While learning analog clock is still taught in our school, and we use this one alongside our new modern technologies of digital watches, these fitness trackers offer so much more than just time! 
Garmin specifically goes beyond the basics and after much research it takes the cake in my book for the best kids fitness tracker on the market. We recently were gifted the Garmin vívofit® jr. 2 and have fallen in love!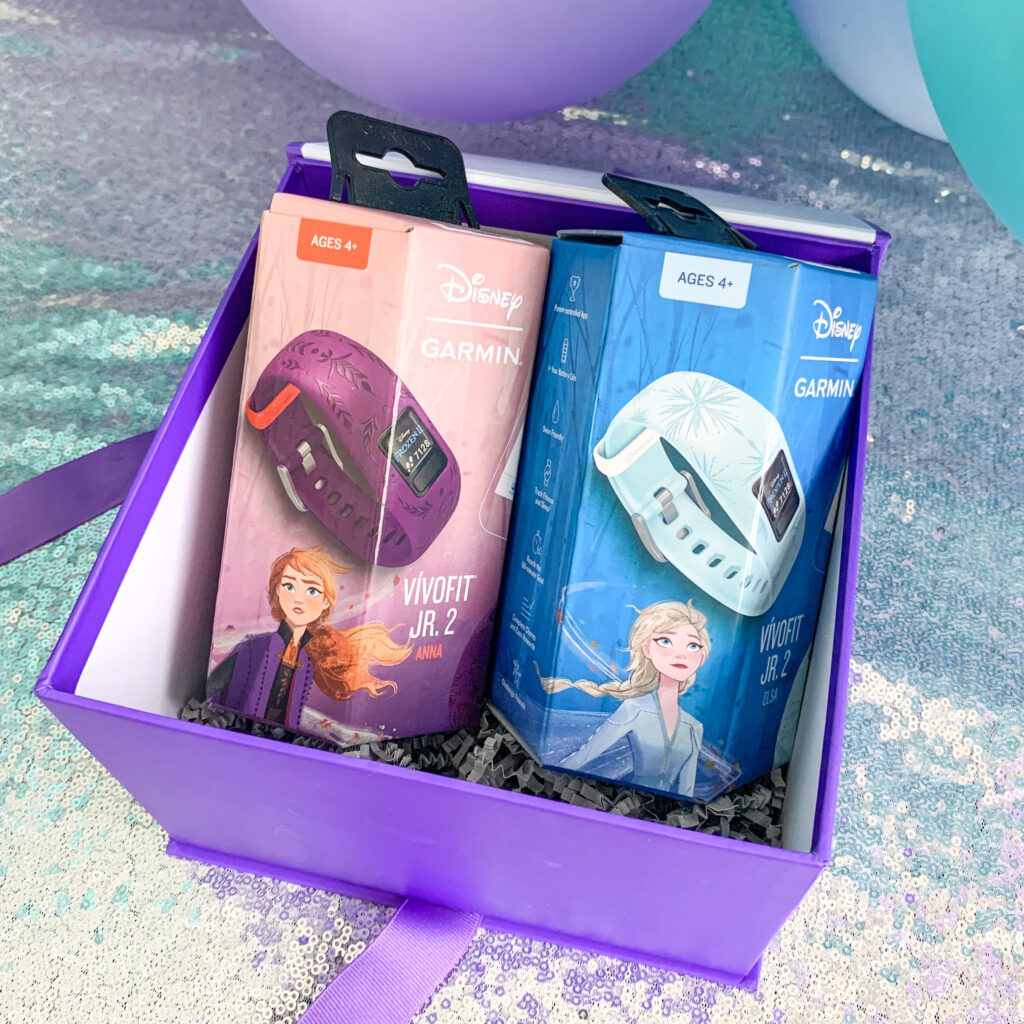 Here are a few main reasons why the
Garmin vívofit® jr. 2
is my top choice:
| Also as a limited time deal this watch is on sale on Amazon now! Buy it here |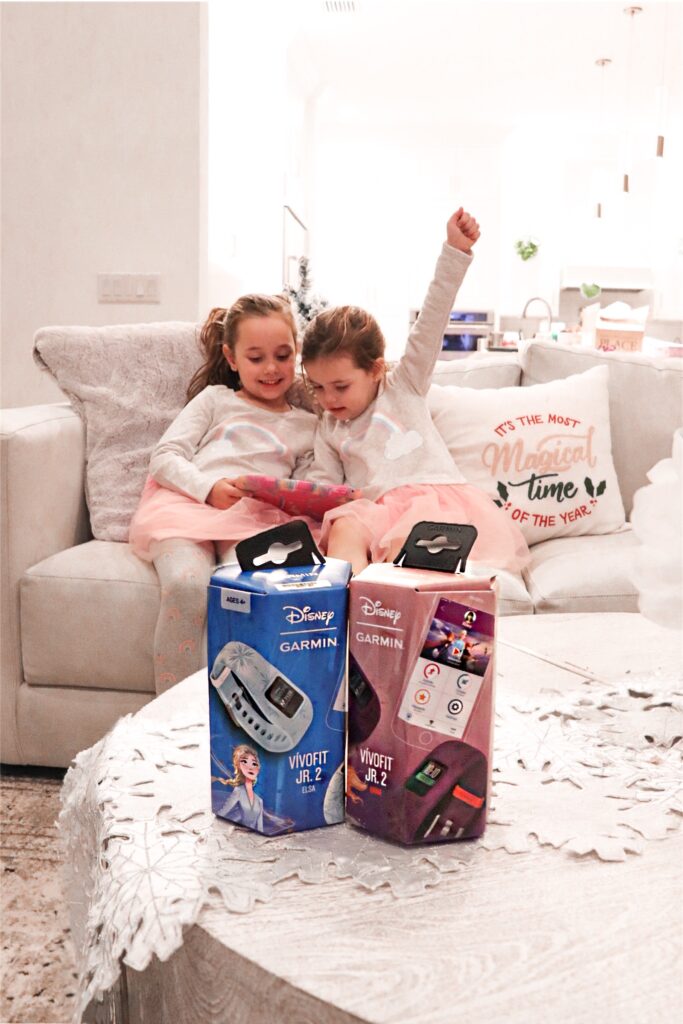 Right off the bat, as a Disney fan and a mom, Garmin holds branding for some of the most well known movies/characters including: Disney's Frozen (which we have), Disney Princess, Disney's Minnie Mouse, Star Wars, Marvel Spiderman and Marvel Avengers. Kids LOVE sporting their fav characters and this mix of options is perfect! 
These watches are blizzard and rain ready! They can be worn at all times so no need to worry about taking them off in these conditions. 
Manage Chores: With the parent controlled app you can actually manage chores and give rewards to your children for completing such as unlocking games and crystals through their app. 
Set reminders: I LOVE this one! Make the watch ping when it is time to get dressed for school or start getting ready for bed. Children can learn healthy routine habits with the gentle reminder from their watches. 
Fitness Basics: My children LOVE "working out" with their dad so with Olaf as their coach they can now learn basic exercise moves such as jumping jacks and downward dog. This is an activity the whole family can participate in and it gets everyone moving! 
GPS Tracker: Also know where your kids are with this feature! Such an important one in this crazy world that we live in!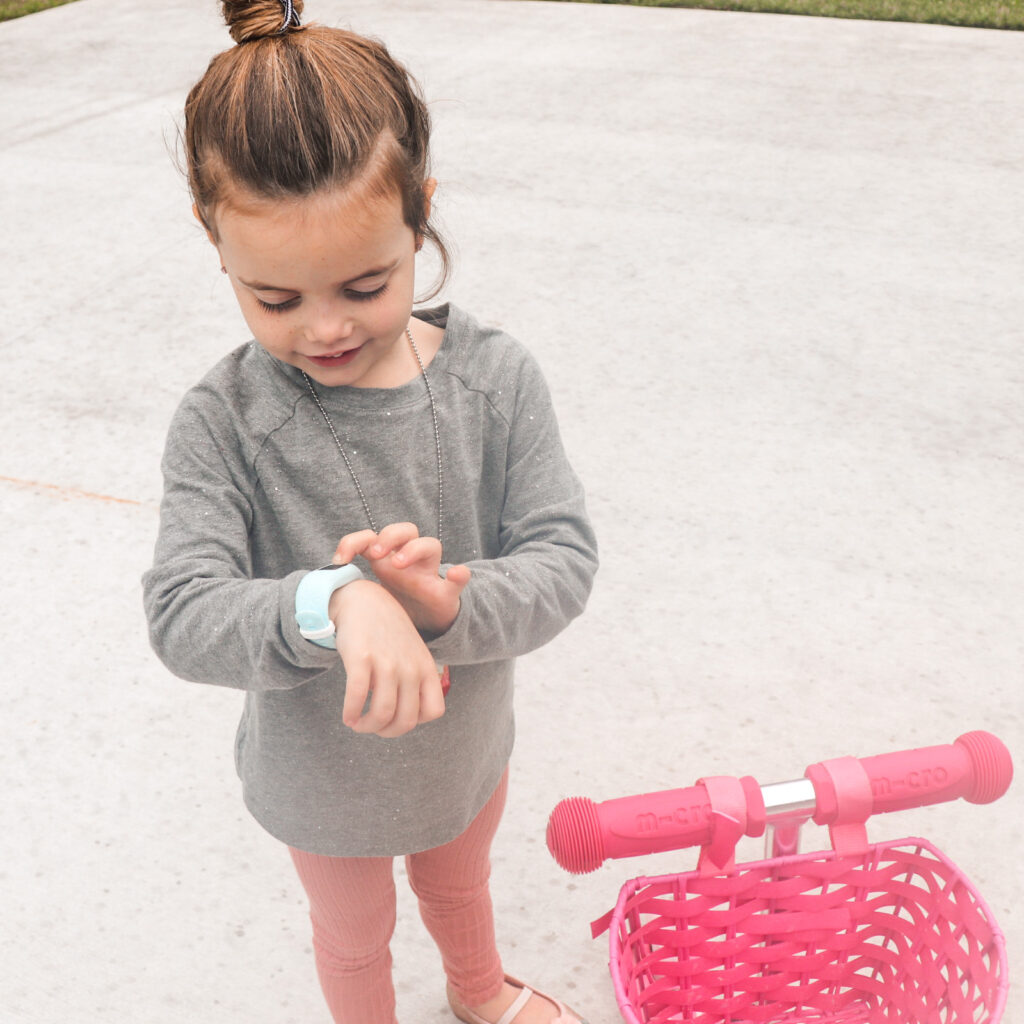 I could go ON and ON about what I love but I HIGHLY suggest clicking HERE and reading through all the amazing things that this watch can go! 
Follow along on our Garmin adventures on my Instagram and Facebook page!