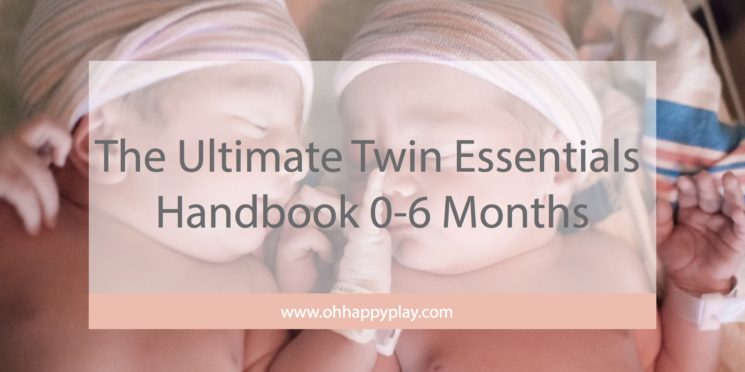 The Ultimate Twin Essentials Handbook 0-6 Months
| This post contains affiliate links which means every time you purchase through using my links I get a small credit for your purchase! Thank you for your support! |
---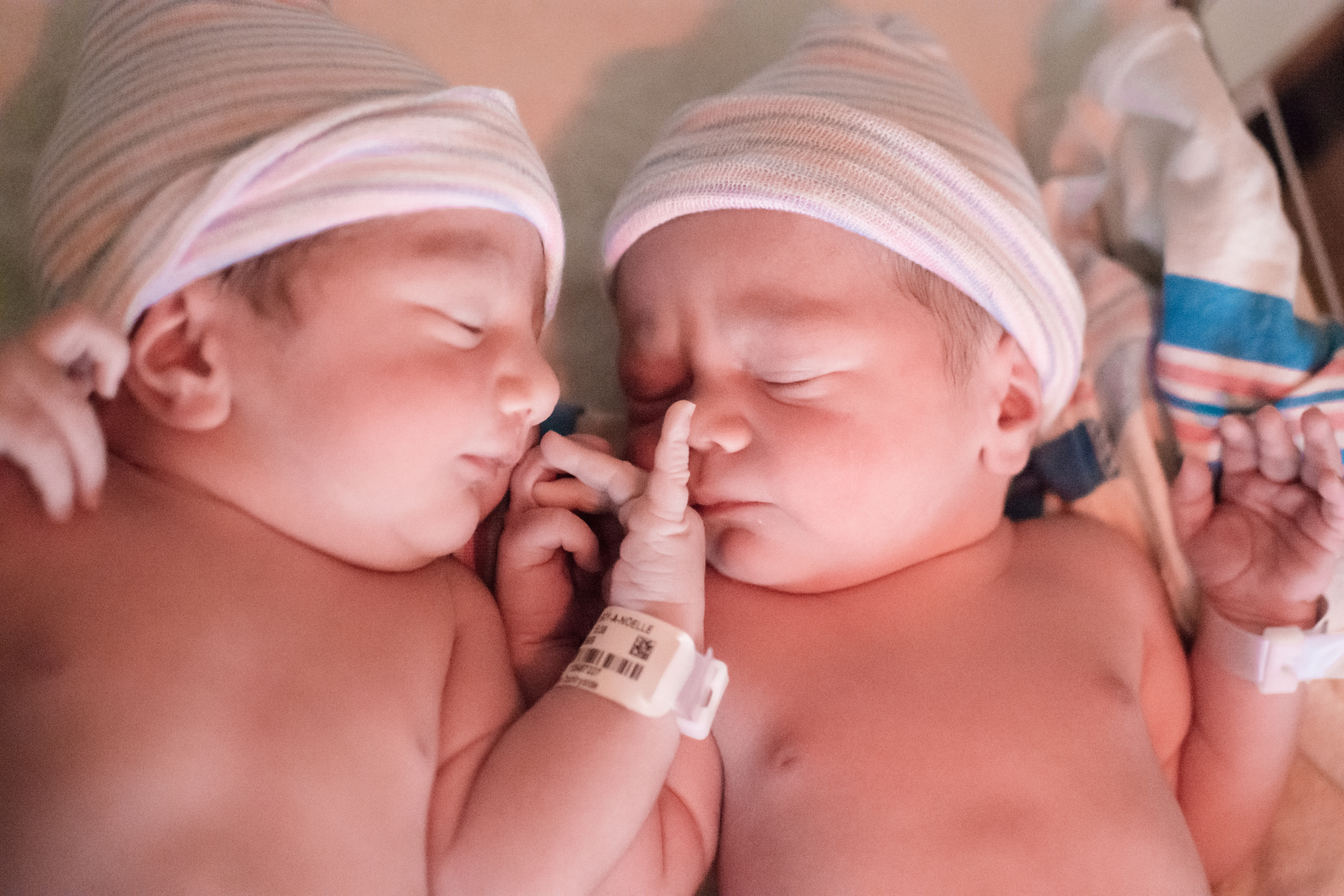 Twins! You hear twins and your whole life changes. I get it! I have been there! Every parent who hears twins goes through three stages of reaction: SHOCK, excitement, then what the heck do I need and how will I survive!? Well I've got you covered and I am keeping this SIMPLE for you! Everything you need to survive the first 6 months with your twins is right here. I like to call this the ULTIMATE twin handbook filled with twin essentials for your babes first 0-6 months.
---
I went over a lot of my pre-baby choices in their nursery reveal found here but this is the after version! And you can read my whole twin birth story HERE!
---
Before the babies come: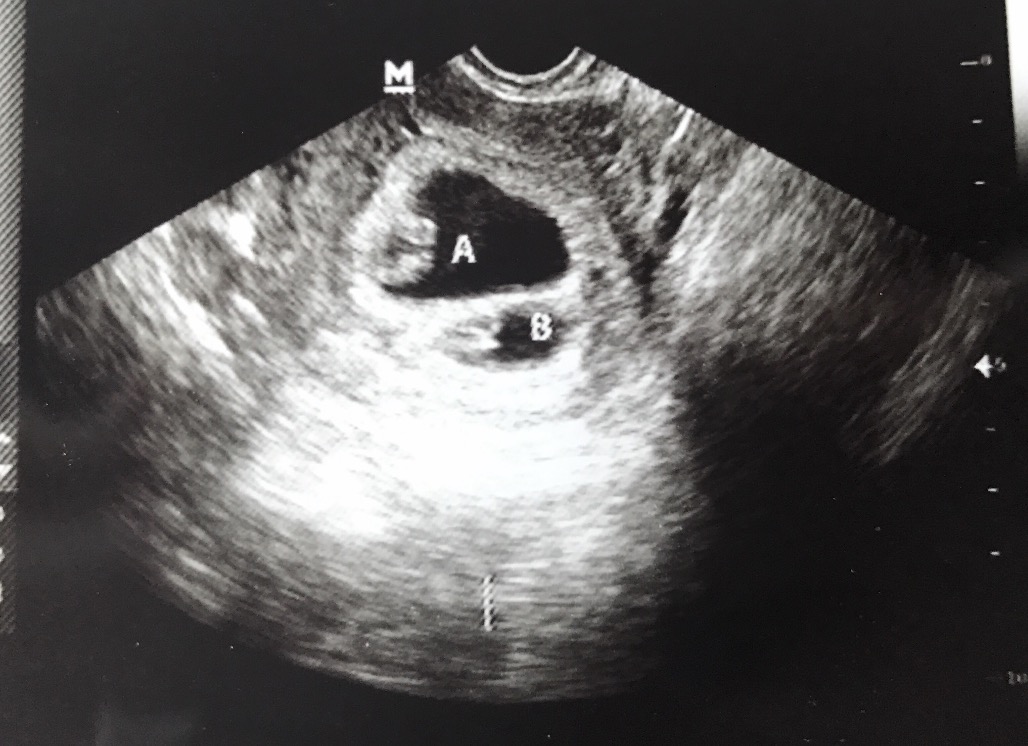 READ Moms On Call. Just do it. I promise. Getting your twins on a schedule will make everyone in your household lives' much more enjoyable. I can honestly say there has been minimal stress this first 6 months with the twins and I owe it all to this schedule. The predictability, the answered questions, the SLEEP is all something more than coincidence and luck. It was work and it was worth it! Purchase directly from the MOC website to ensure you get the latest version! Buy HERE. 
---
Twin Essentials: What You Need for Twins
Breast or Bottle-Feeding? Just don't stress about it!! I'm a firm believer in fed-is-best and you can disagree all you want because you're preaching to the choir here. I am an AVID believer in breast milk/breastfeeding. There is no denying it's the most natural choice. My two girls were exclusively breastfed, I get it. BUT I also am an avid believer in a mother's mental health and the importance of NOT stressing about the small stuff. I wanted to breastfeed my twins, and I did, but when they started to seem unsatisfied I supplemented. End of story. They are happy and healthy and so full of love that I could just squeal. When it comes to twins you have to do what makes your life easier, in my little opinion.
Here are some items for both options:
I gave a run down on my

breastfeeding

tips

HERE

. You will see I don't recommend the traditional nursing chair when it comes to twins but instead a whole nursing station for mama that is easy to recreate! 

Bottle/Formula Feeding:

When it comes to formula brands just choose one that works best for your family.  We use Earth's Best Organics but have recently switched one baby to Elecare  (I have found it is cheaper to buy in bulk on Amazon HERE than individually) because he has shown signs of allergies (which would make him my 3rd child with allergies!)

Bottles: You may think I am crazy but my favorite bottles have been Gerber First Essentials Bottles

.Yes, at only $5 for a 3-pack you can't go wrong in trying them! One of my little guys had reflux and these worked just as well for him as some of the "fancier" options I tried! 

Baby Brezza Formula Pro:

Twin parents, don't let this price tag fool you, it's one of the best on this list of twin essentials! This has really been one of my favorite products to use with the twins because it has made making bottles a lot quicker. Saving time is huge for me when I have 4 kids running around so I can't recommend this enough! I WILL say this is a product that requires regular "upkeep/maintenance" in the fact that it does require regular cleanings and thorough understanding of the instructions. But follow them and you should be in business!

Feeding Seat: When it comes to bottle feeding two babies at once I highly suggest getting a seat like this Table For Two seat. It has made feeding both babies at once much easier!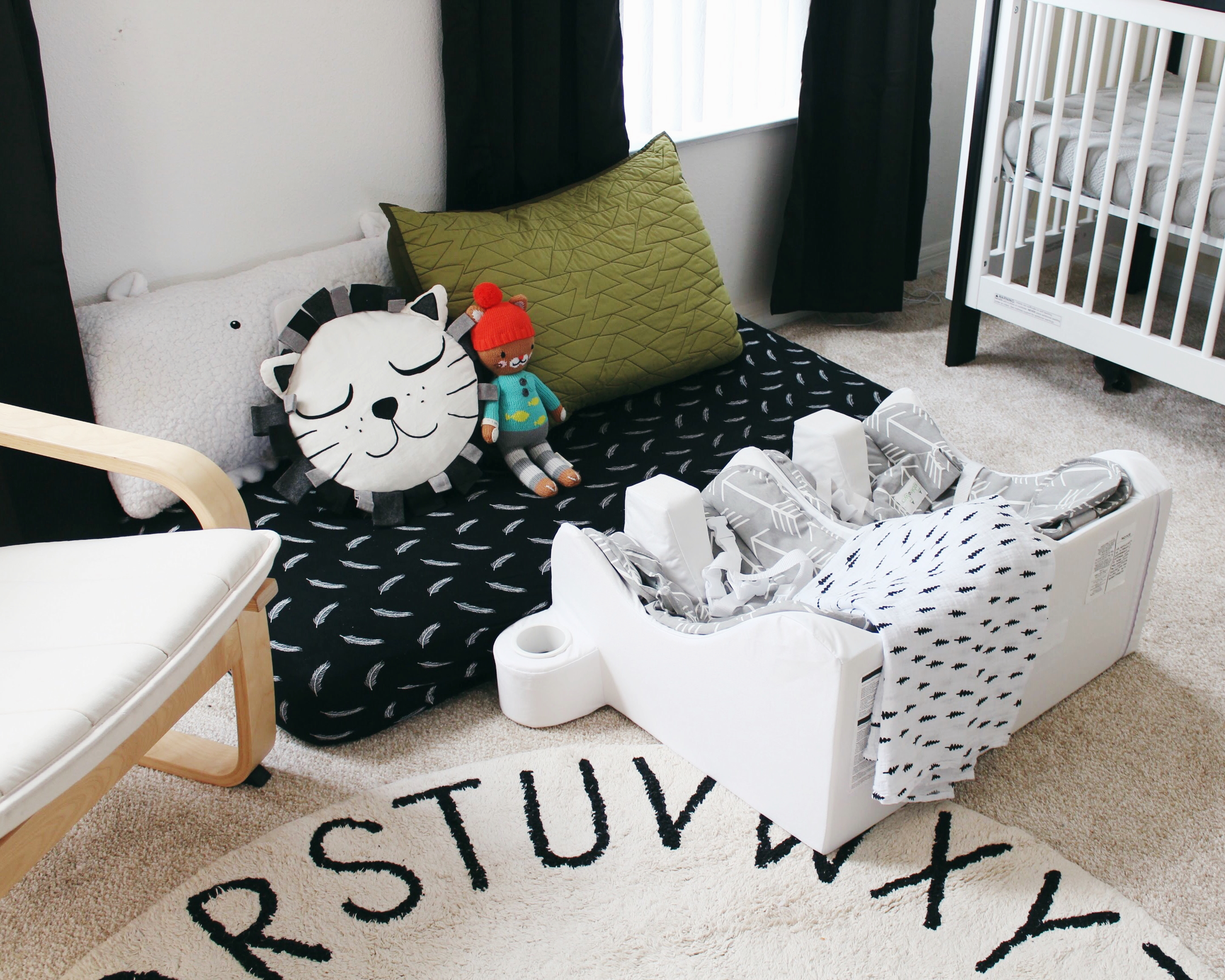 Biggest piece of advice: Do everything together for those babies at the same time in those early days because it pays off in the long run. The whole don't wake a sleeping baby DOES NOT exist when you have twins. When one baby wakes up to eat at night, you wake the other one up too. You feed them and change them together and lay them back down to sleep, I promise! If you don't the second baby will likely wake up just as you lay back down to sleep yourself and that will really not be effective when it comes to getting the rest we need, especially in those early days.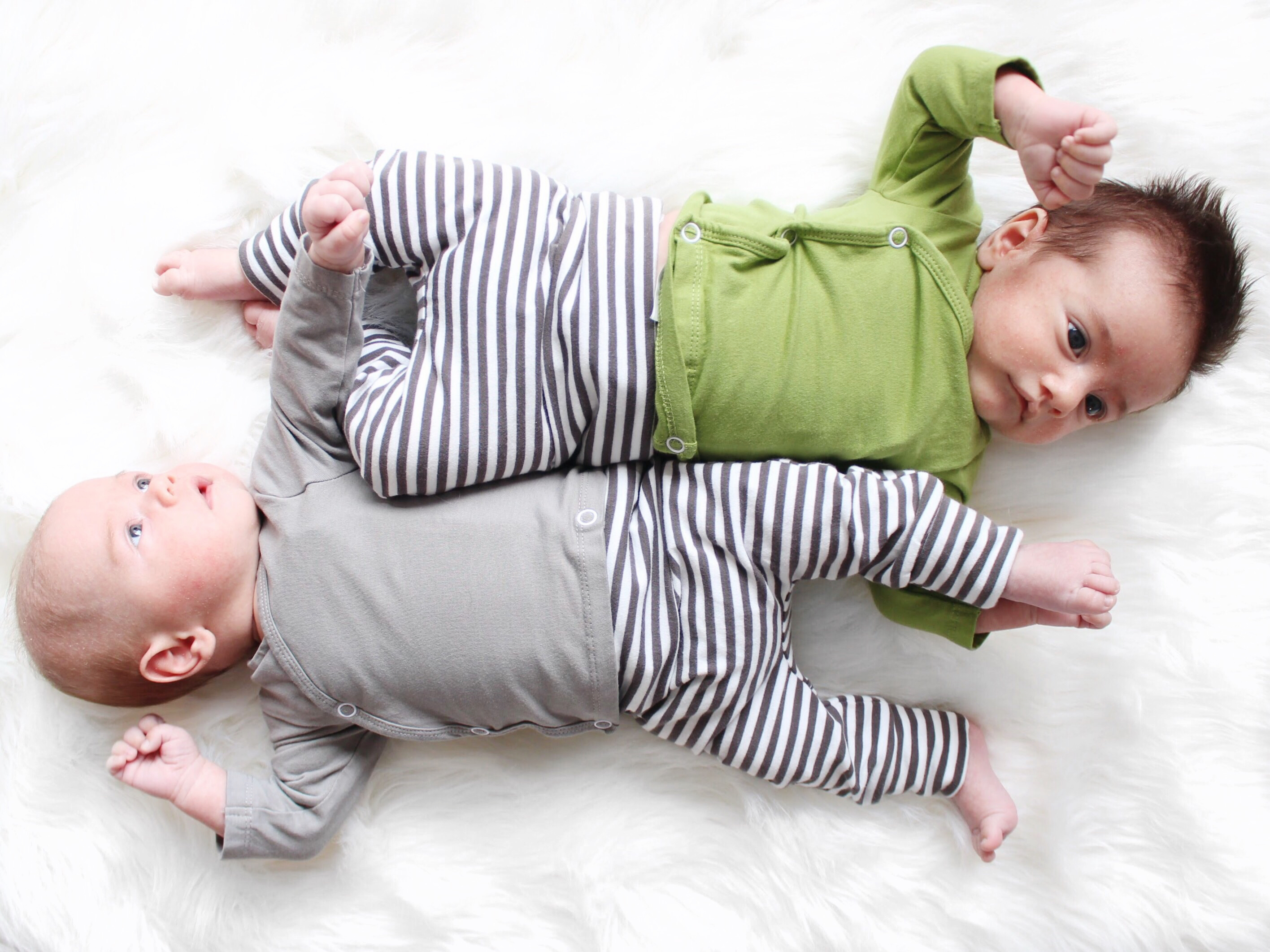 What Do You Really Need Two Of!? Or Really
This is a lot of what I am glad I had two of!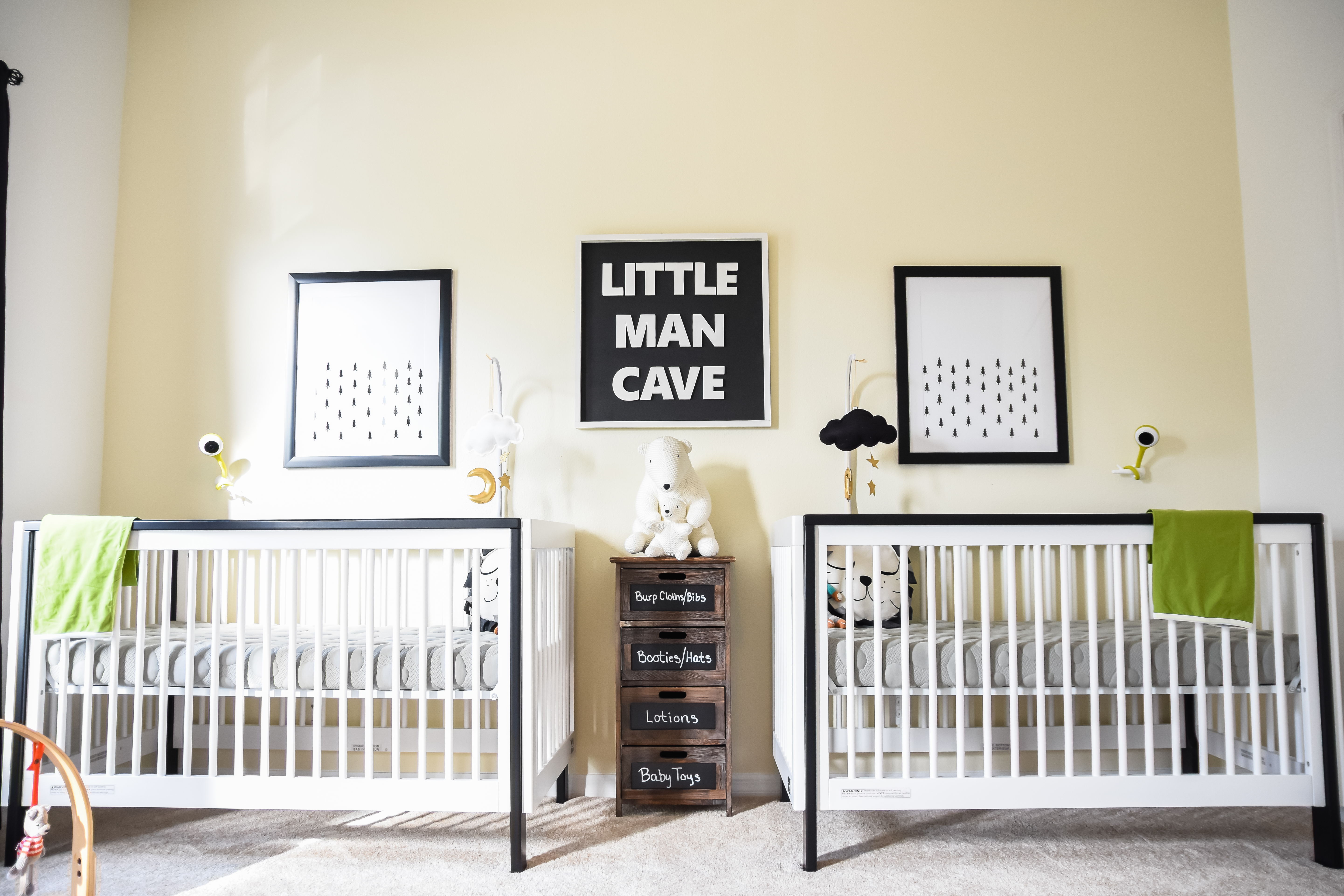 Cribs/Bassinets:

I am a firm believer that each baby needs their own place to sleep. I am not bashing co-sleeping in any way I am just saying for my babies, they slept much better on their own and I feel like it helps them sleep better as well.

Cribs: We used two of these Serta Fremont 3-in-1 Convertible Cribs

from

Delta Children

Nook Breathable Mattresses:

We LOVE our nook mattresses and you can read more about them in my nursery reveal post!

Bassinets:

We used the

SNOOs

in the beginning and LOVED them but if you're looking for a more budget friendly option I love just

pack-n-play bassinets

like these because you can use them as the babies grow as well. A LOT of twin moms recommend two

rock-n-plays

but I had a scary experience with them when my first was little so I don't personally use or recommend them. This is totally your choice!

Swings:

Two swings are crucial in my opinion! We used two

4Moms MamaRoos
Bouncers:

Having two bouncers you can take around with you if you venture out to family/friends' homes was huge for us and definitely needed to land on this list of twin essentials. We used these

Baby Bjorn bouncers

and I loved how they folded flat and were easy to take with us places.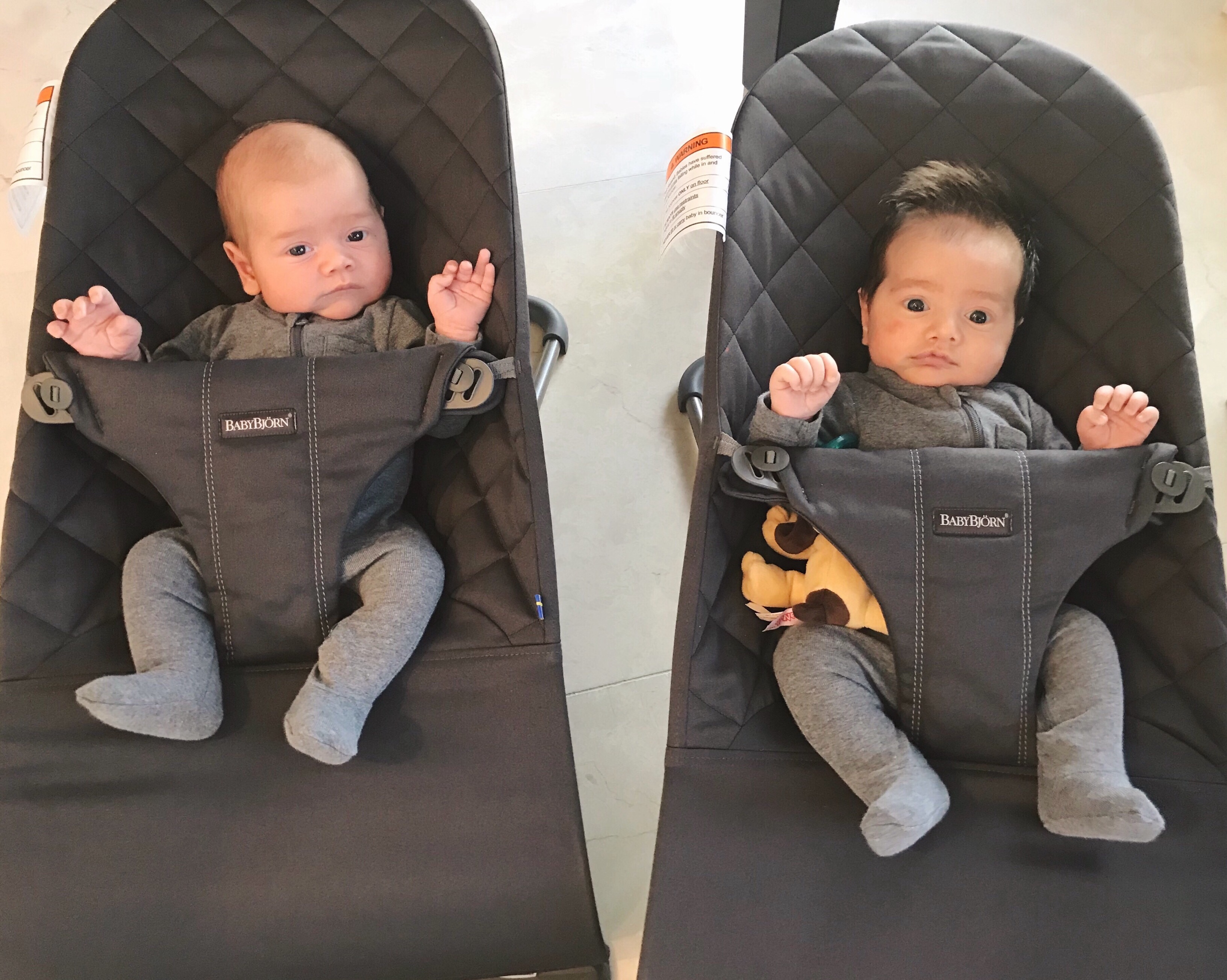 Fisher Price Sit Me Up Seat:

This is one of the twin essentials that I can't recommend enough! These are my pick over bumbos any day of the week! You can use them earlier and for longer in my opinion and they are great for multi use! We have used to feed the boys, let them play with the neat attachment seen here as well as face each other so they can "chat." We started using these about 3.5/4 months! This is

THE ONE

we have with the extra toy tray and I love them!! But they have a more

SIMPLE

version

HERE.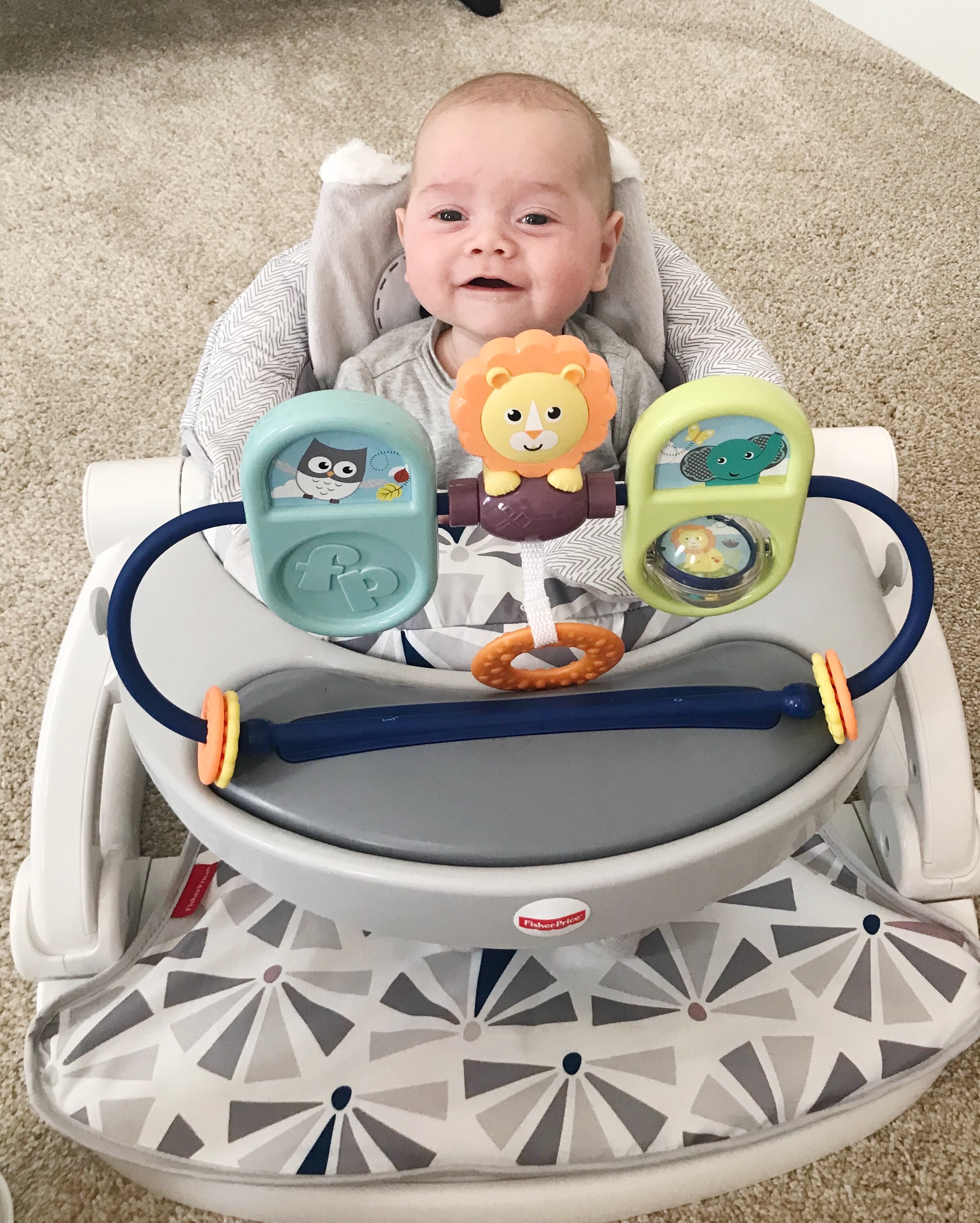 Standing Activity Center:

I used the

Skip Hop Explore and More Baby's View 3-Stage Activity Center

and

I really loved having two of these because once they hit 4 months they could start stretching their legs and standing in these. Having two does take up some space but honestly they love being in them so having two was super helpful!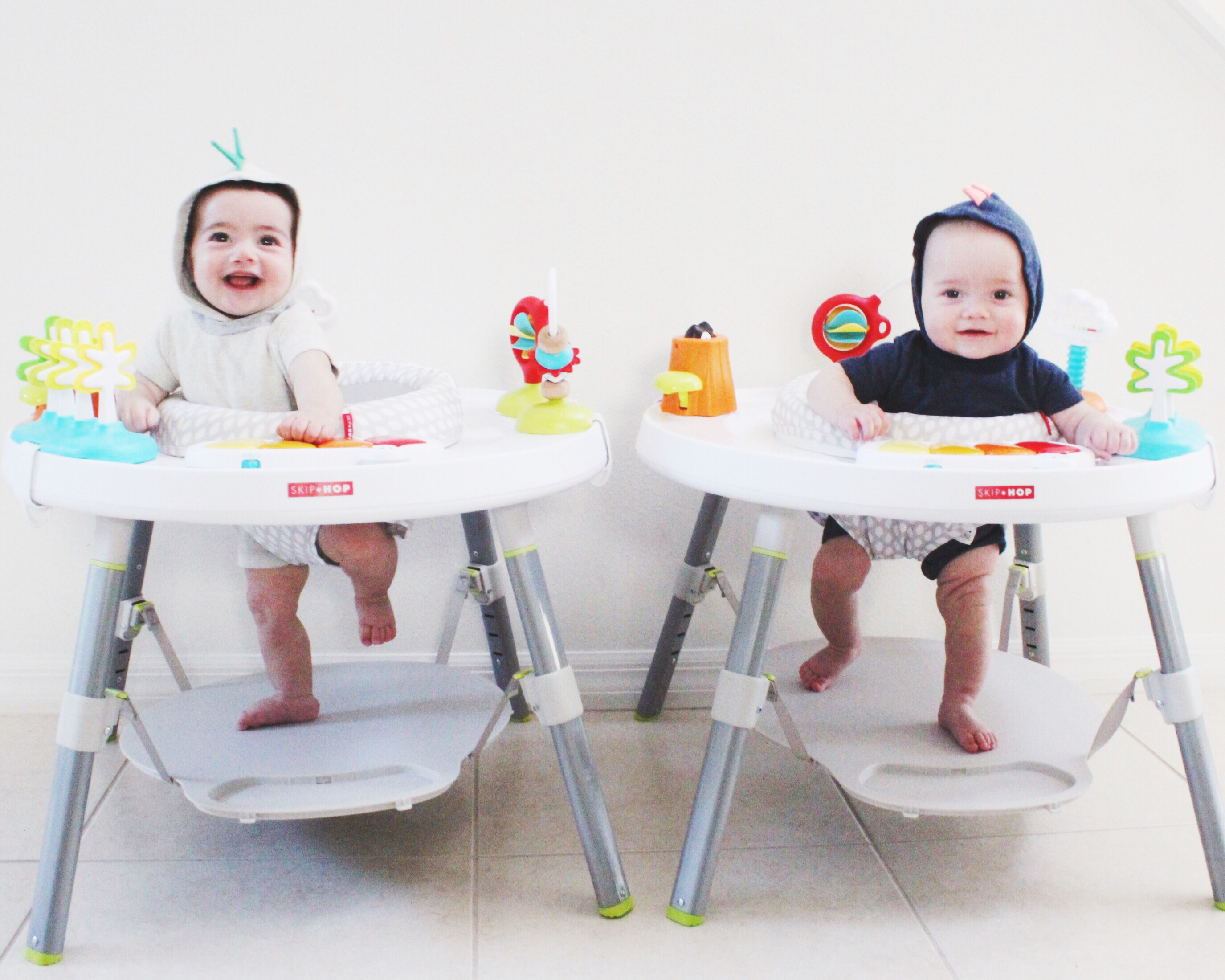 Sleep essentials at home: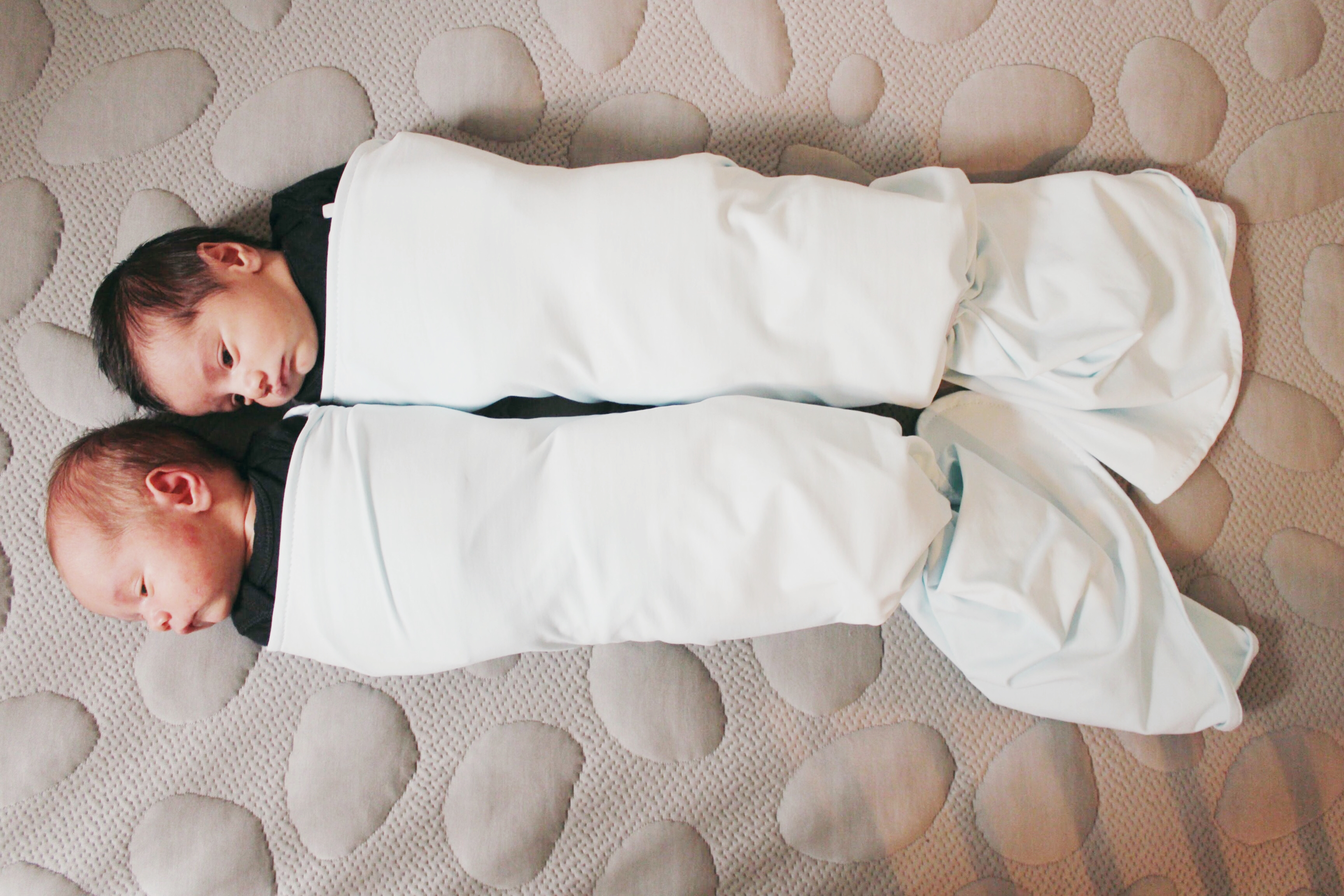 Swaddles:

I used swaddles from day one! I started with the

Ollie Baby swaddles

(and used the

Halo swaddles

as my backups when needed) then moved on to

ZipaDee Zips

at 4 months (use code

HAPPYZIPADEE

for $5 off.) I would highly recommend both!

Sound Machine:

We use

this one

and LOVE it! One feature I love is that it is both battery operated and wall so if the power flickers or turns off (summer storms!) the sound machine never wavers!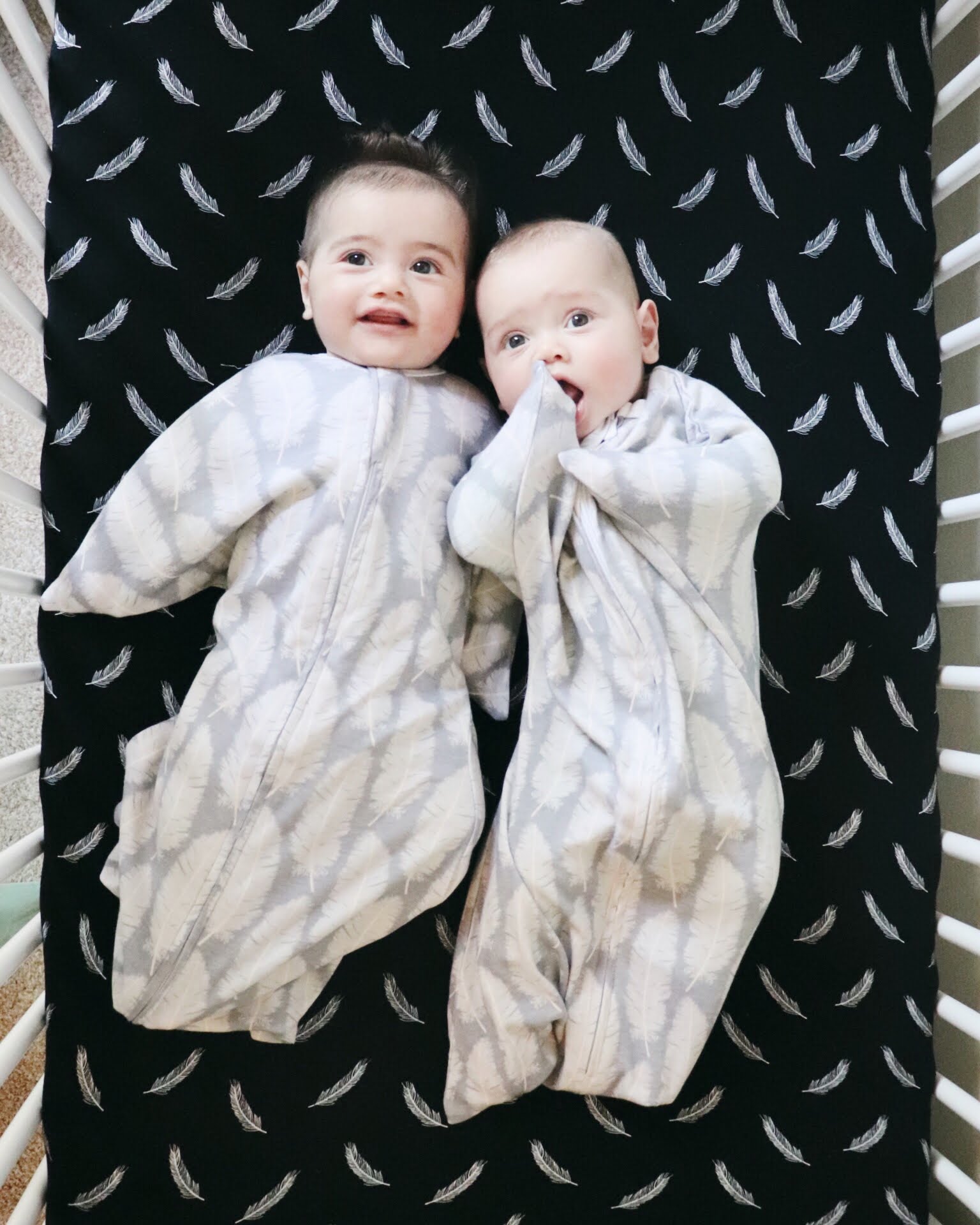 Sleep essentials on the run (for those carseat naps!)
Portable sound machine

– I love this one by

SoundBub

as it can be a bluetooth speaker and sound machine all in one!

Carseat Blankets: Buccio Baby

made us ours and they make the boys comfy and familiar when it comes to napping on the go!

Pacifier Clips

: We used these from

Ryan & Rose

to keep the boys' pacifiers in reach when we needed them! Their motto is "Don't lose it, cutie clip it!"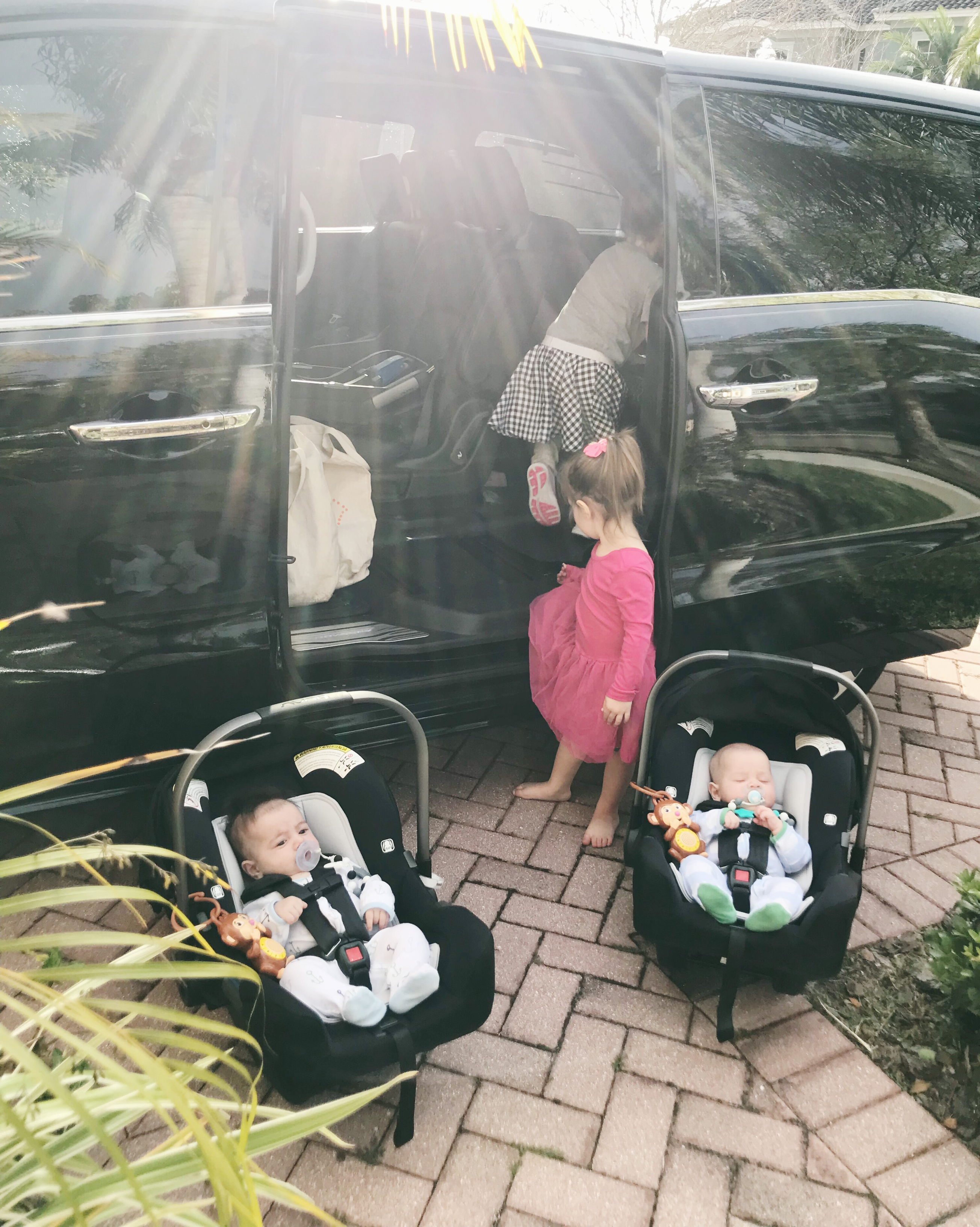 Clothing: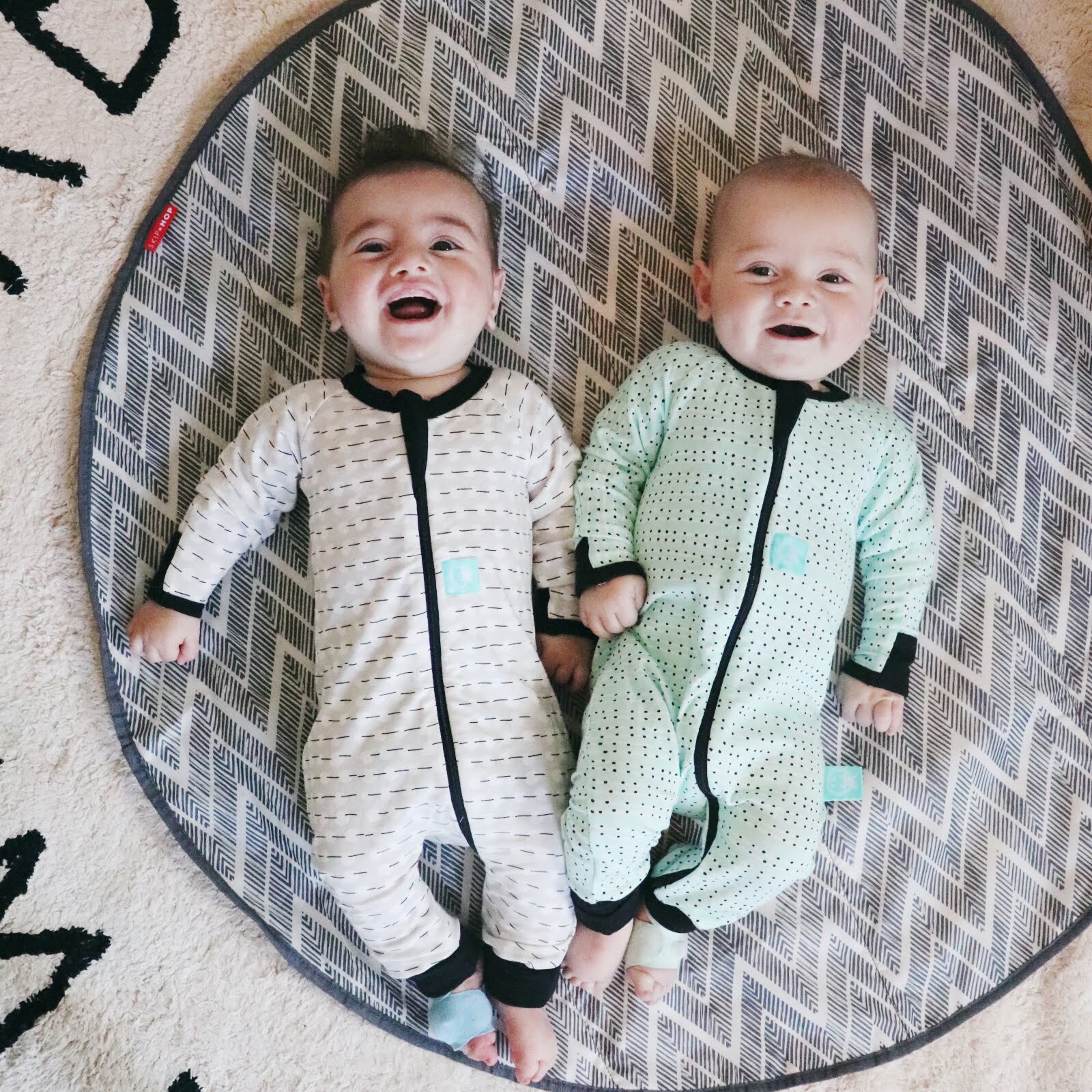 This one is hard because I tend to over buy clothes so I'm not sure I am really going to help much here other than a few pointers in the sleeping department!
Sleepers: I stayed strict with the amount of sleepers I bought and I stayed right at about 9 total. Just enough to get us through until the next laundry day. I bought these sleepers from Target and they were some of my favorites! They zip from bottom to top and were super convenient!

My other favorites were:

ErgoPouch Organic Sleepers:

These were SUPER neat because they had "mitten" options for the hands but also the feet! These also zipped from top to bottom AND bottom to top! I probably would have just bought all of these had I not already had a supply of the others. I got the 0.2 Tog for our Florida weather.
Out And About With Babies: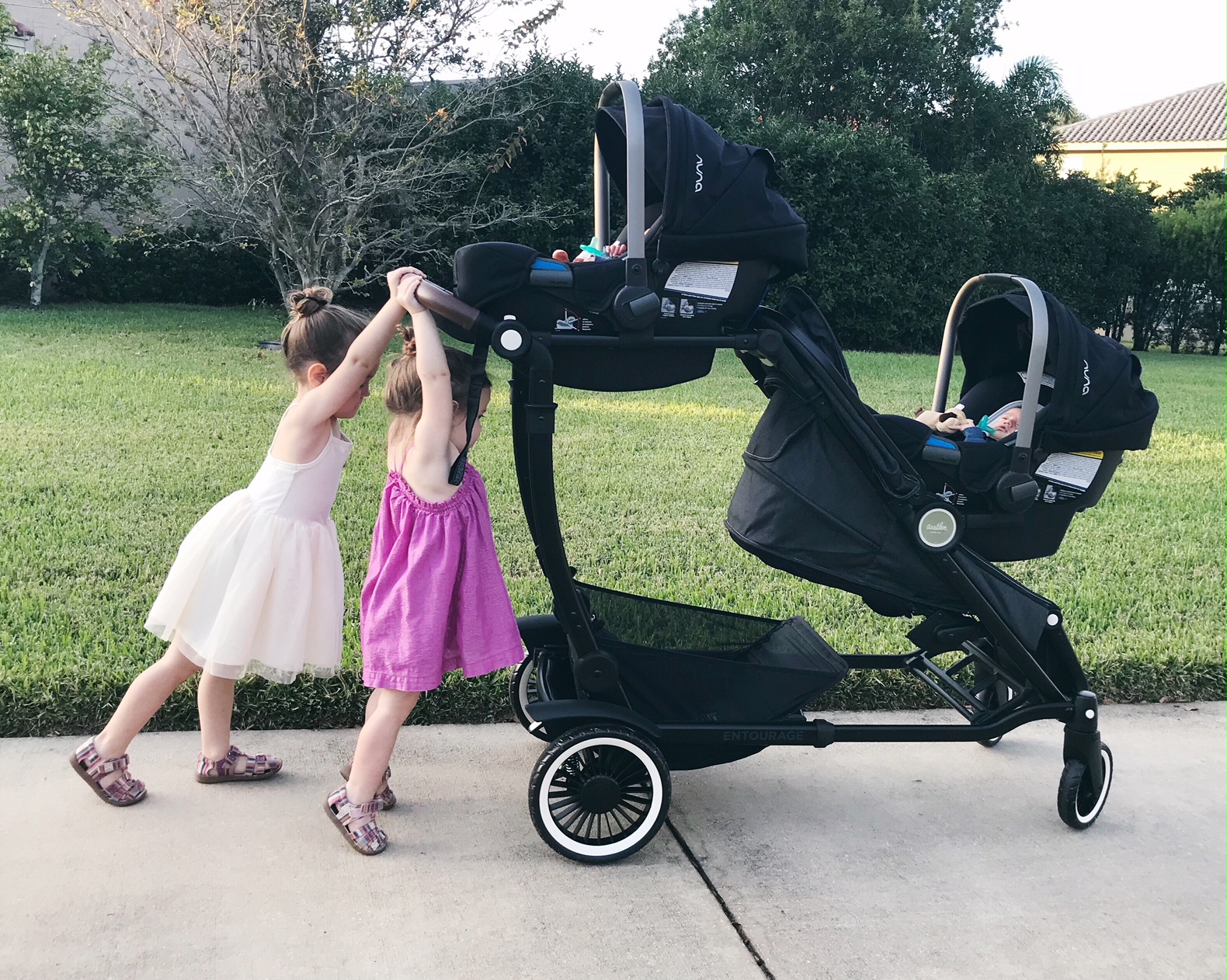 Everyday Stroller:

Getting out with two babies is a whole thing (ha-ha) but I knew we needed a stroller that could work as a travel system too and that is why we decided on the

Austlen Entourage Double Stroller

and I am so glad we did! This seat is super versatile and easy to use. My middle daughter even rode underneath in the storage compartment sometimes (which is not its recommended use but it sure came in handy for this mama!) I even popped on the

Beach Wheels Accessory

to easily take our whole crew down to the beach! I am a huge lover of this stroller!! Definitely a key one of these twin essentials. You can also buy the

single version

then add accessories as see fit!

Car Seats:

Carrying TWO babies in infant seats is a full body workout so I was on the hunt for the lightest option and that brought me to Nuna. They have two versions:

Nuna Pipa

and

Nuna Pipa Lite

. I ultimately decided on the

Nuna Pipa

because I liked the privacy cover built in (super necessary for twin infants!) and the fact that you could install the carseat without the base if I ever needed to.)

Travel/Umbrella Stroller:

I went with the

UppaBaby G-LINK stroller

for this because I love how lightweight and easy to use it is! They have little infant nets built in which I love for when the babies are small (and even now as a toy catcher!) This stroller has been used for my babies and my big girls and I really love it! I put it on my Buy Buy Baby Registry which you can read more about

HERE (and wow look at that twin belly!)
Baby Carrier

: YES! You CAN carry two babies at once and I used the

Weego Twin Carrier

and LOVED it! I really had my doubts about how heavy two babies would be but this carrier supported my back and made carrying two at once a BREEZE. I highly recommend this carrier as one of the best twin essentials!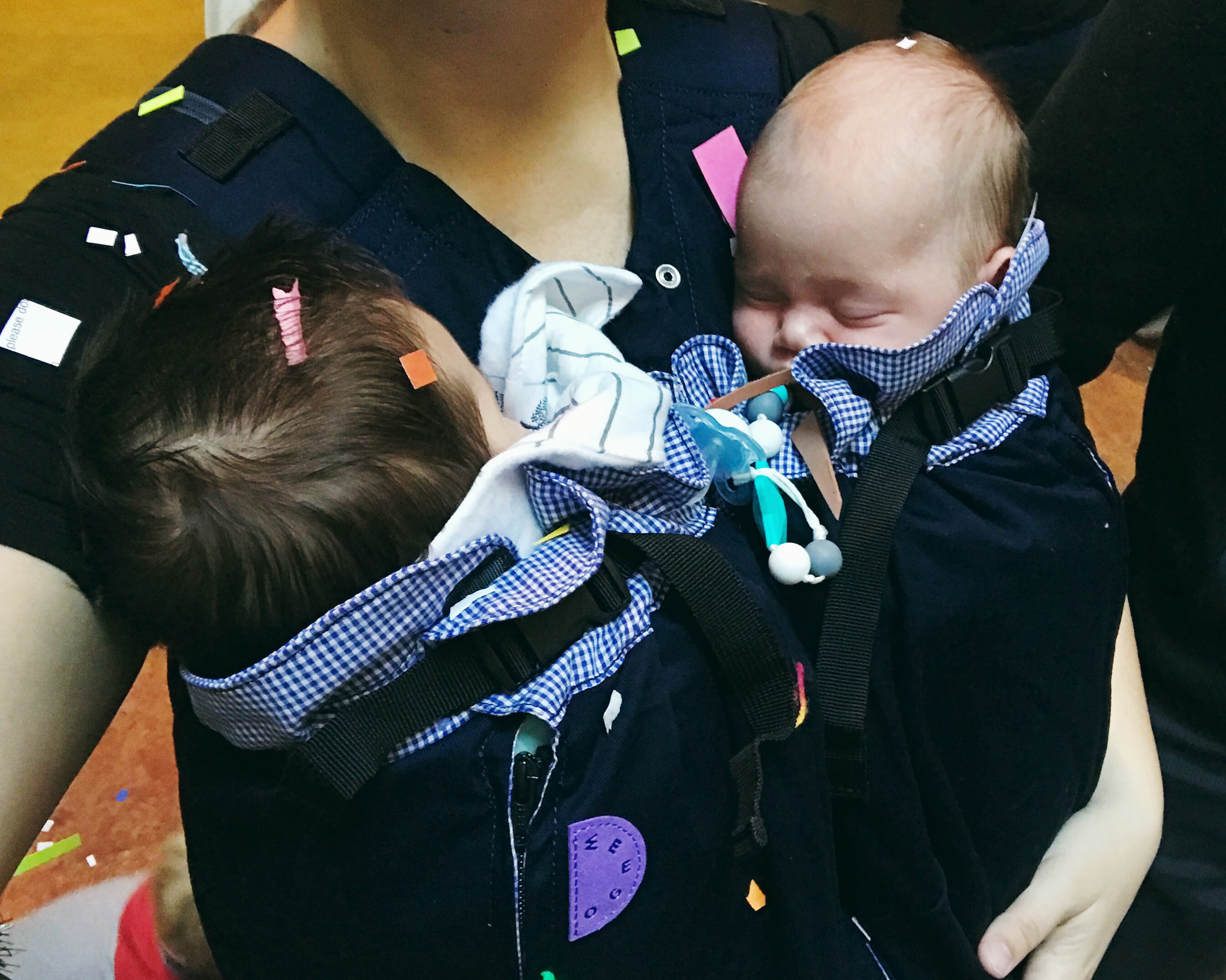 Did I forget anything?! Comment below and I will be happy to edit as we go!! I hope this helps all you twin mamas out there. Please just know this, for every "you'll never sleep again" comment or how many people "bless you" as they pass by, know that these babies chose YOU and YOU will get to experience a miracle not everyone gets to experience: the magic of twins. You will sleep, you will function just fine and you WILL witness magic! Enjoy those babies!