5 Cute Valentine's Books For Kids 
|This post contains affiliate links. This just means when you purchase from my links I get a small credit for it! Thank you for your continued support!|
---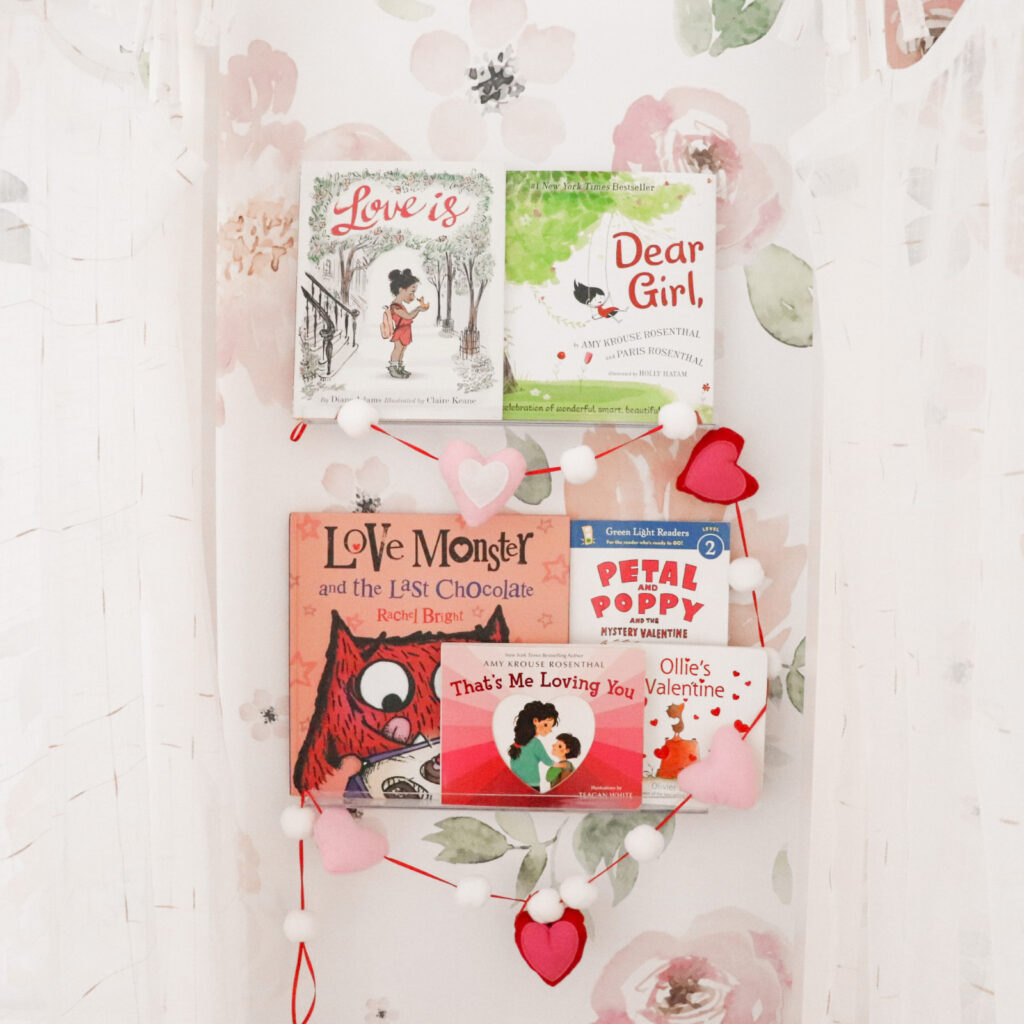 One thing I love doing when any holiday (big or small!) rolls around is pull out some themed books to read at bedtime. Bedtime reading is by far our favorite time of the day as a family and it is something all my kids look forward to. So when it comes to themed holiday books,  it just so happens that Valentine's day is my favorite because every book is about LOVE and that is something that I am excited to read about with my girls (and their brothers too!)  It also gives me a chance to decorate their bookshelf with all things Valentine's Day which, if you know me, I LOVE to do! I have so many favorites but I tried to narrow it down to these 5 Cute Valentine's books for kids that I am loving this year! 
My children are still all very young so around here we celebrate the holiday by baking yummy heart shaped/ egg free cookies and reading books about the power of love. Love for our families, our friends and ourselves. I know this will evolve over the years but for now I really love their innocence on the subject matter and it gives us a great reason to show them just how loved they truly are. 
Books are something that I truly believe you can never have enough of! To share the joy of reading with kids is worth it. For Valentine's Day this year I grabbed a few new ones for the collection too! … So without further ado! Here are my favorite this year and 5 cute Valentine's books for kids that you should totally check out! 
5 Cute Valentine's Books For Kids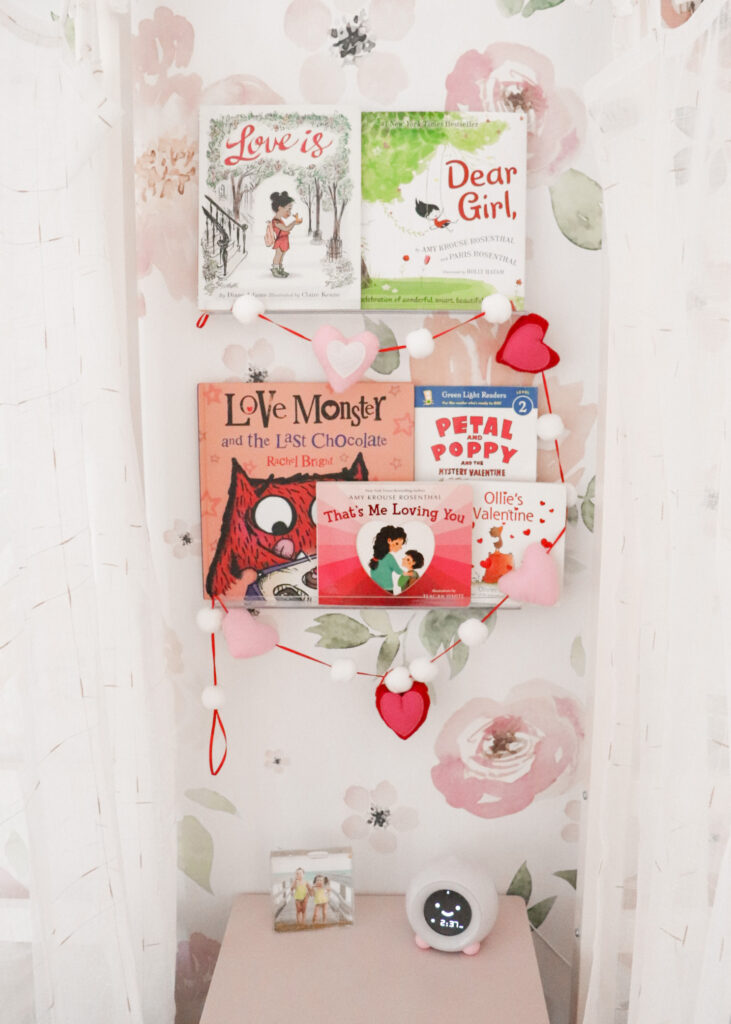 Cute Valentine's Day Book For New Readers
Valentine's Day Book For A Girl (Plus One For A Boy)
Valentine's Day Book For A Mother's Love
Valentine's Day Book For Toddlers (& Young Readers)
Beautifully Illustrated Valentine's Day Book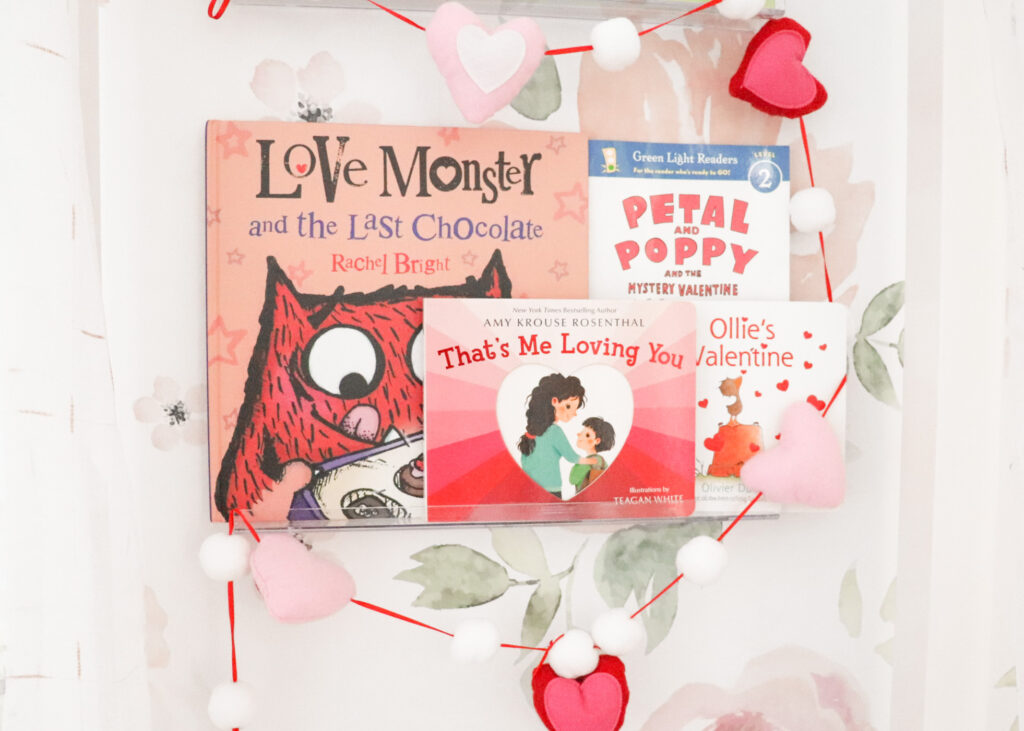 I hope you loved these choices above! Please feel free to comment with any books YOU love and I can check them out for my next rotation. Don't forget to follow along on social media as well AND pin the image below to Pinterest for future reference! Enjoy!
---
Follow along on my Instagram and Facebook page!
---