Responsible Summer Travel During Coronavirus Pandemic + 5 Things To Do In Marathon: The Florida Keys
---
| Please note: I am not a doctor and please consult your primary physician about travel restrictions during this Covid-19 pandemic before traveling anywhere |
---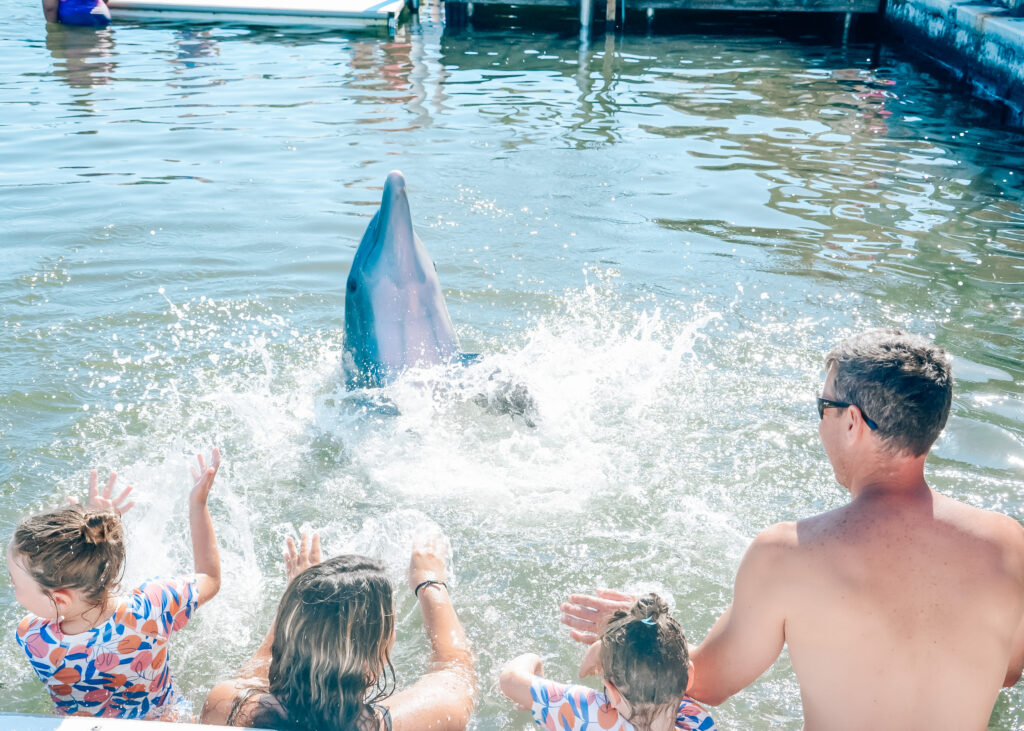 Being responsible while planning a summer vacation travel in the middle of a global pandemic is something that is new to all of us! With Covid-19 making its' way all over the globe it is something we have to seriously consider when deciding where it is safe to travel this summer.  Family vacations during this unprecedented summer of 2020 will surely look different but they can still be memorable. One of the great things about living in Florida is that there are plenty of  safe / responsible summer travel options to consider during this Coronavirus pandemic. One place we have already visited recently was Marathon, Florida in the Florida Keys. It was an absolute blast! Here are our 5 favorite responsible things to do when visiting Marathon, Florida! I also listed some restaurants and a special ice cream spot too! 
Safer Responsible Summer Travel Options For 2020
It is hard to believe not long ago we were on our Disney Creator Days trip. Our 7 day trip included Disney World and a Disney Cruise and while we miss it so much we know that times are different. It is important for our family to travel on the safer side this summer of 2020. A few key points we will keep in mind while doing so are the following:
Destinations that are drivable
AirBnb homes for privacy
Lots of fresh air / outside activities for the family
Our latest trip covered all that! Here is all about our trip to Marathon, Florida in the Florida Keys!
Where To Stay While Visiting Marathon, Florida: The Florida Keys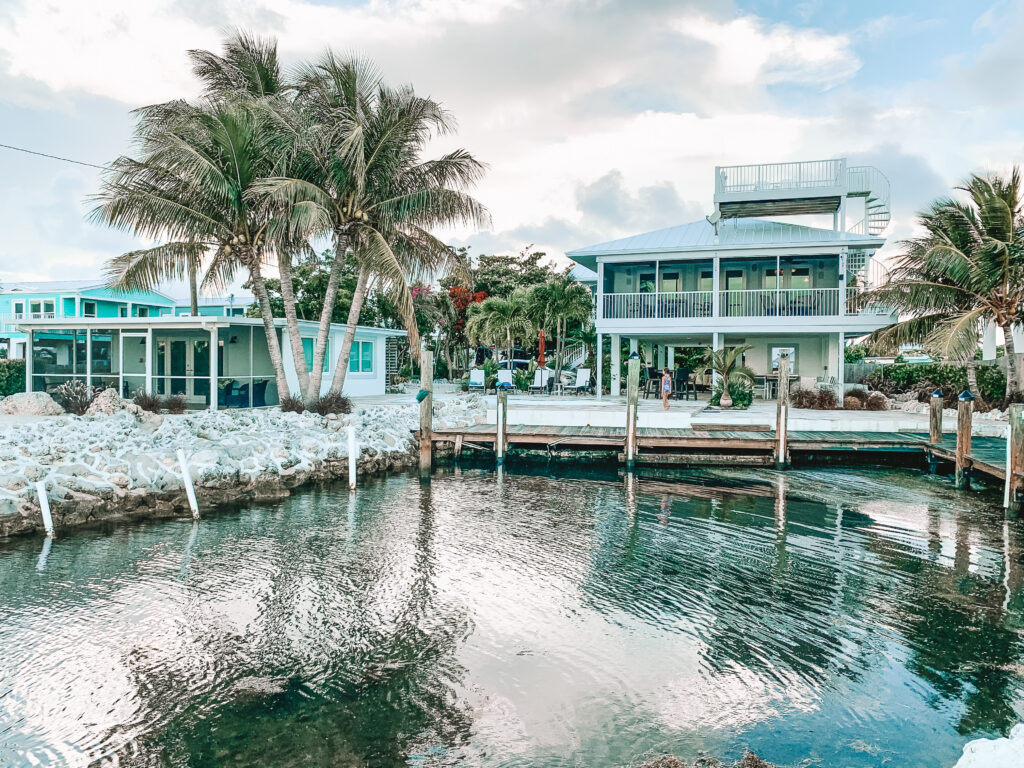 I am always the first one to recommend staying at an AirBnb if possible but especially during this coronavirus pandemic. This is because it is one sure way to keep isolated and have your own safe spot to relax. You can stock up at the grocery store, Publix is our favorite, and cook at home if you want to play it super safe. 
Where we stayed:
Loggerhead Lodge – View this rental HERE (not sponsored!) 
5 Things To Do In Marathon Florida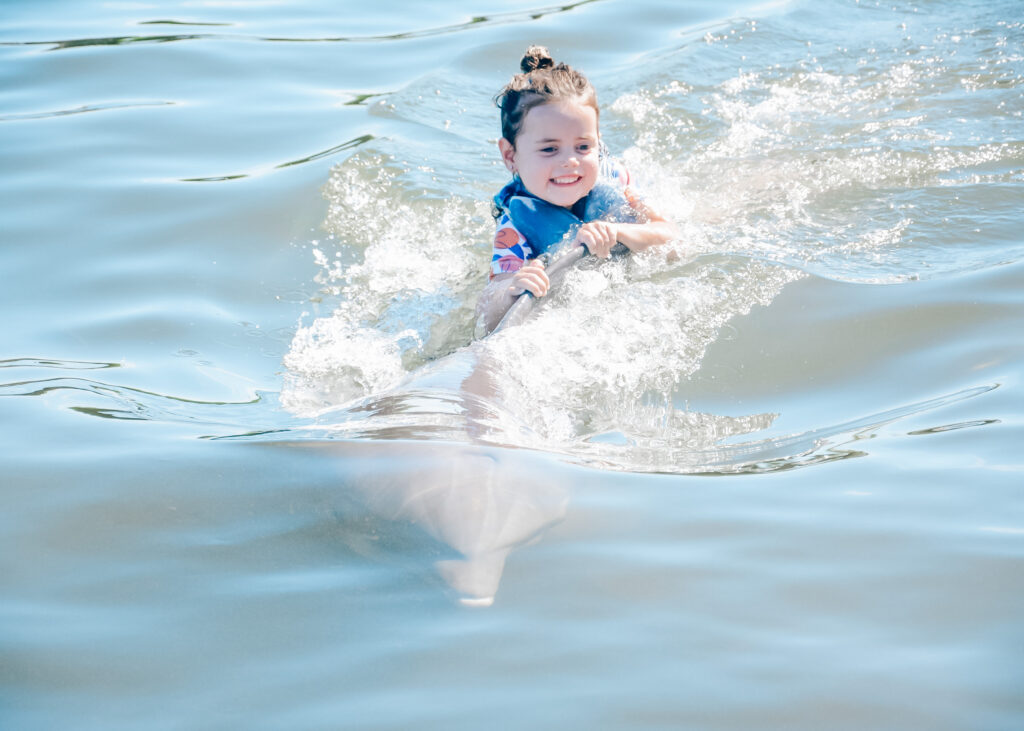 Responsible Open Air Restaurant Options In Marathon, Florida
Although we ate at our rental plenty we did venture out a view times to some local open air restaurants. We felt the open air restaurants were the most responsible way to go. These 2 restaurants  were super delicious and had food options for the whole family. They were open aired or had the options to eat outside with shade/fans. Both two super important things for our family!
Castaway: This is a true hidden gem of Marathon. You wouldn't know it was tucked back off a pebble street right on the water. I had the best sushi here but their other seafood options (as well as non – seafood) looked delicious! They also bring out the most delicious honey bun/fried dough for the kids to enjoy. Let's just say, we all enjoyed that! ALSO we had a super special guest visit right alongside our table, a MANATEE! The staff called him Fred so maybe you can see him too if you go!
Sparky's Landing: This restaurant offers inside/ open air seating but also outside as well. They spaced their tables safe distances apart and the staff all wore masks as well. We loved this spot for some famous Keys style lunch!
Ice Cream Parlor In Marathon, Florida
While visiting Marathon, Florida DEFINITELY stop in Sweet Savannah's for tasty ice cream and dessert! We went a view times and they were super helpful with allergies too!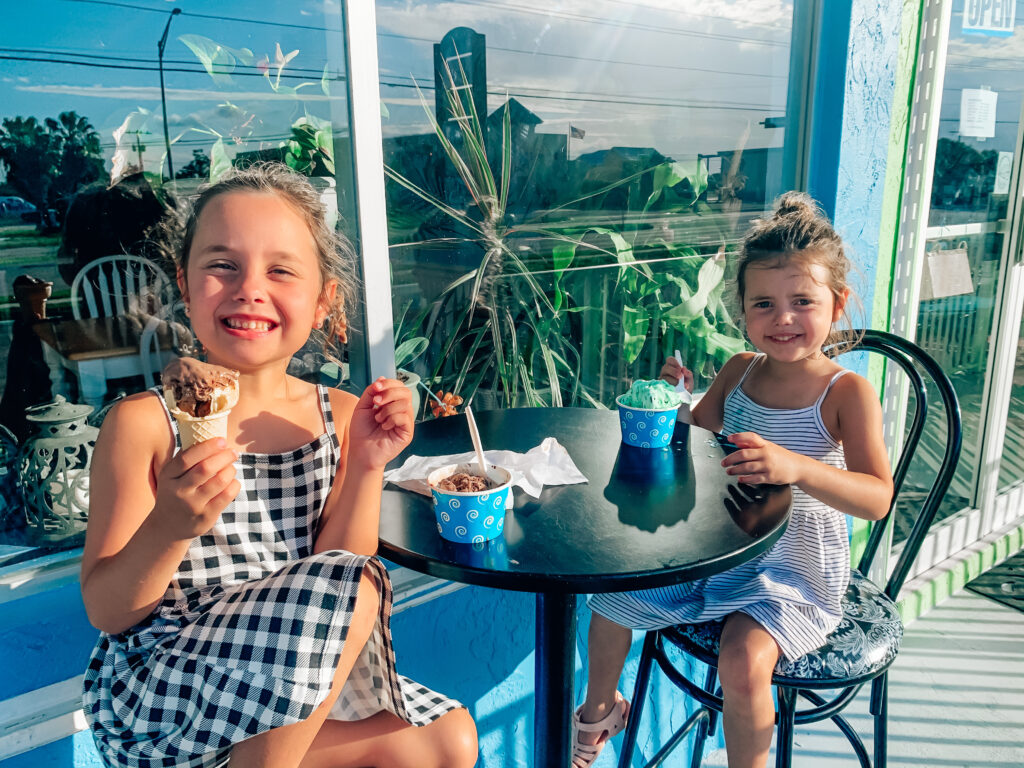 I hope this gives you some safe/ responsible travel ideas for the summer of 2020 while we navigate through this Coronavirus pandemic. 
Make sure you follow along on social media for more!