Best Water Tables For Toddlers 2023
The weather is warming up and families are spending more time outdoors. There are so many fun ways to keep cool and keep your little ones entertained during these warmer months and I'm here to share them all! This post is dedicated to my best water tables for toddlers 2023 edition, that I have found while searching the web!
I recently shared some super cute baby pools for kids HERE. Those have been such a hit that I wanted to share these water tables soon after. 
Best Water Tables For Toddlers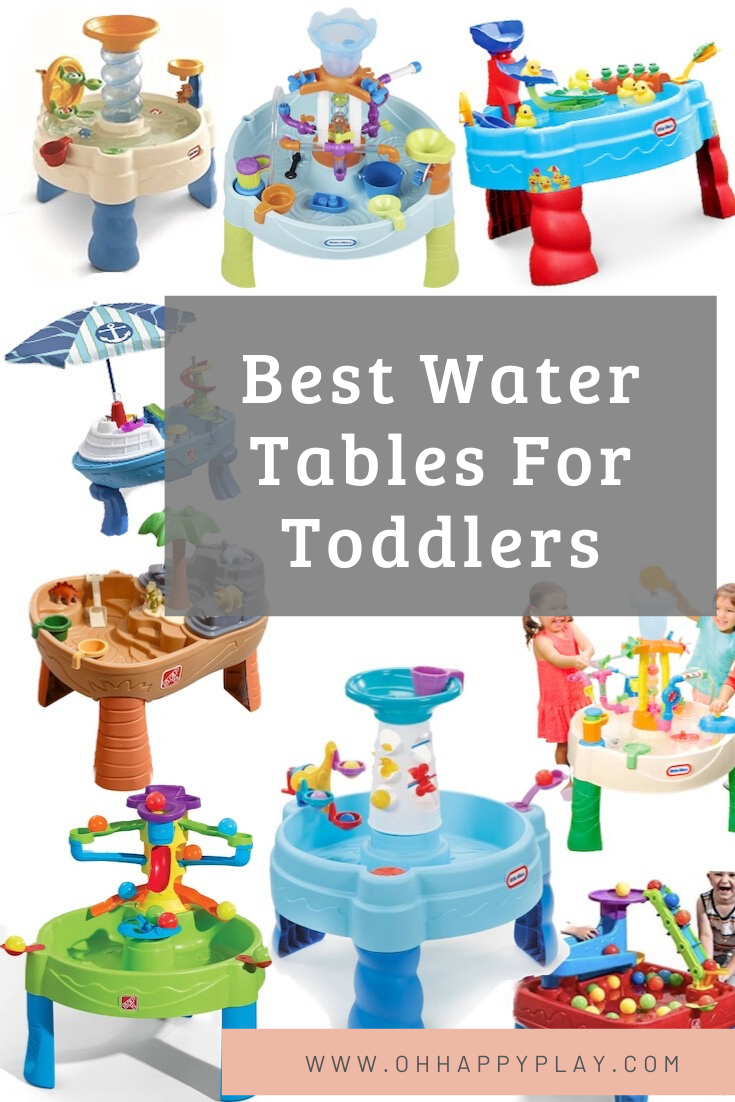 Water tables are always fun for toddlers but they aren't all made the same! These water tables are sure to keep your toddler's attention and offer lots of fun in the sun! 
This is a very basic water table for toddlers, and likely one that you have seen a 1000 times before! It is a classic. If you are looking for a basic water table, this is it.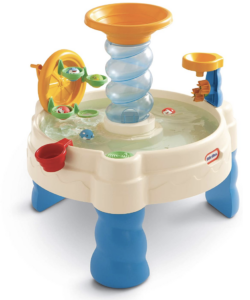 This water table for toddlers is a whole lot of fun with it's play balls that it comes with. They'll keep your toddlers busy for hours!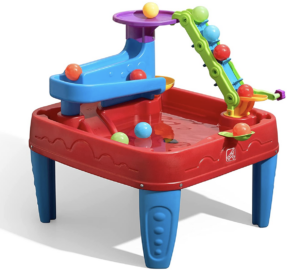 How cute are those little ducks? Too cute! And your toddlers will think the same. This is a great water table option for toddlers.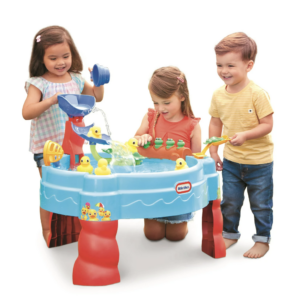 Little Tikes Spinning Seas Water Table
This is another basic but great water table option for toddlers. It doesn't take up much space and would be perfect for a young toddler!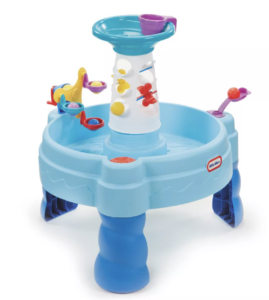 Step2 Fiesta Cruise Sand & Water Table with Umbrella | Kids Outdoor Play Table
If you have multiple toddlers, this bigger water table for toddlers would be a great choice. It offers so much for them to do!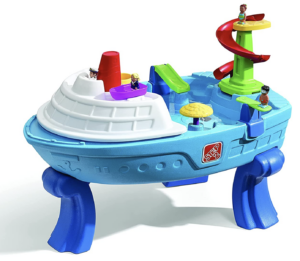 Different Fun Ways To Use Water Tables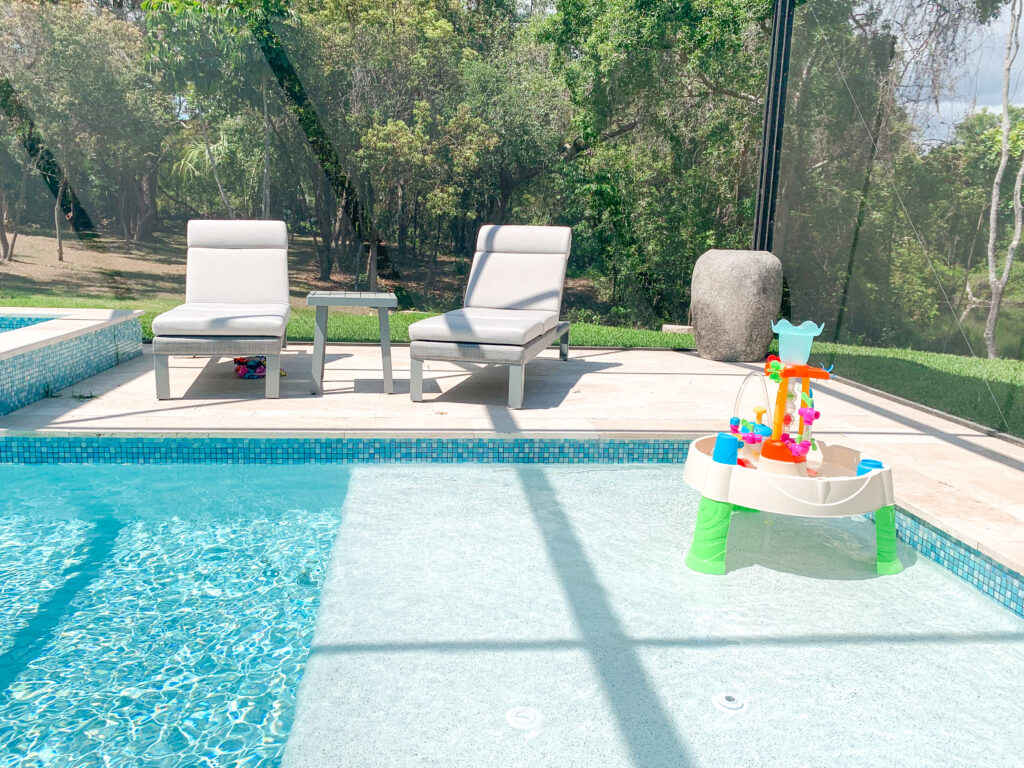 These tables can be used a few out of the ordinary ways too! Below are a few fun ways we like to use our water tables:
IN our pool! We have a sun shelf in our pool and we love to put the water table right in the pool! 

With no water at all! You can bring your water table inside and let the kids fill it with other things, like gift basket filling! 

As a gift bag or Easter basket! You could present this to your children when you first give it to them with presents wrapped inside of it or even Easter eggs for Easters for the best easter basket ever!
Water Table For Older Kids
I hope you were able to find a water table option for your toddler out of this list of the best water tables for toddlers!
Make sure you follow along on social media for more!