​Family Friendly Outdoor Halloween Decor From Home Depot
|This is a sponsored post by The Home Depot – all thoughts and design choices are my own|
---
Holidays are my favorite things to decorate for! They give you the chance to add a little joy to your regularly scheduled days and home. I live for the chance to spookify my house every October with some fun Halloween Decor and this year I got to do so in our NEW house! Finally, right! 
Halloween Decor At The Home Depot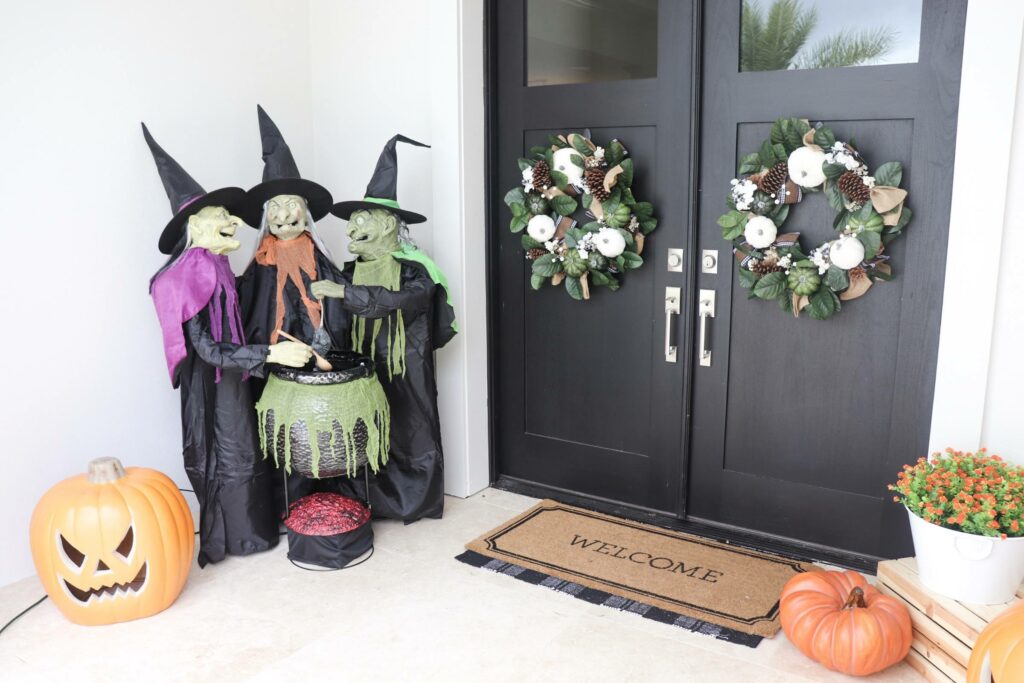 Even better than my own joy of decorating I got to team up with The Home Depot to create a family friendly outdoor Halloween decor set up (which you can read here!) I will share my finished product here and if you want to know any specifics on what is shown then head over to The Home Depot's blog linked above to purchase! 
Halloween Display At The Home Depot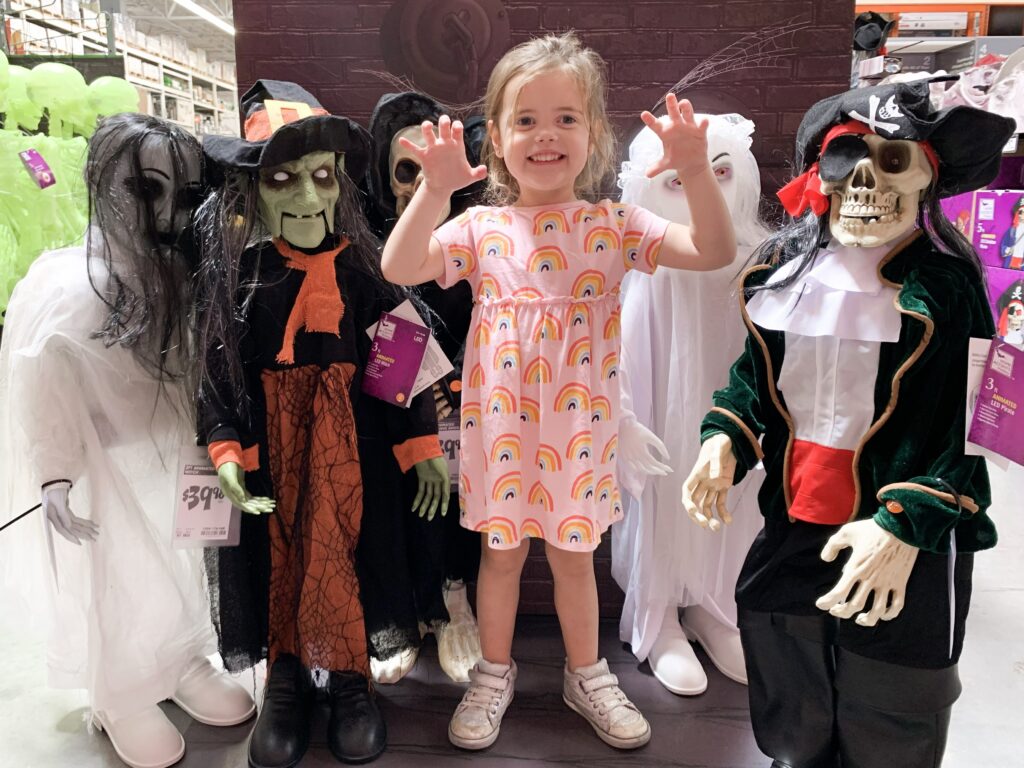 Let me start of by saying the Halloween Display at Home Depot is incredible! My girls had a total blast walking through there! Look at how much Lo loved this display. After all, she fit right in!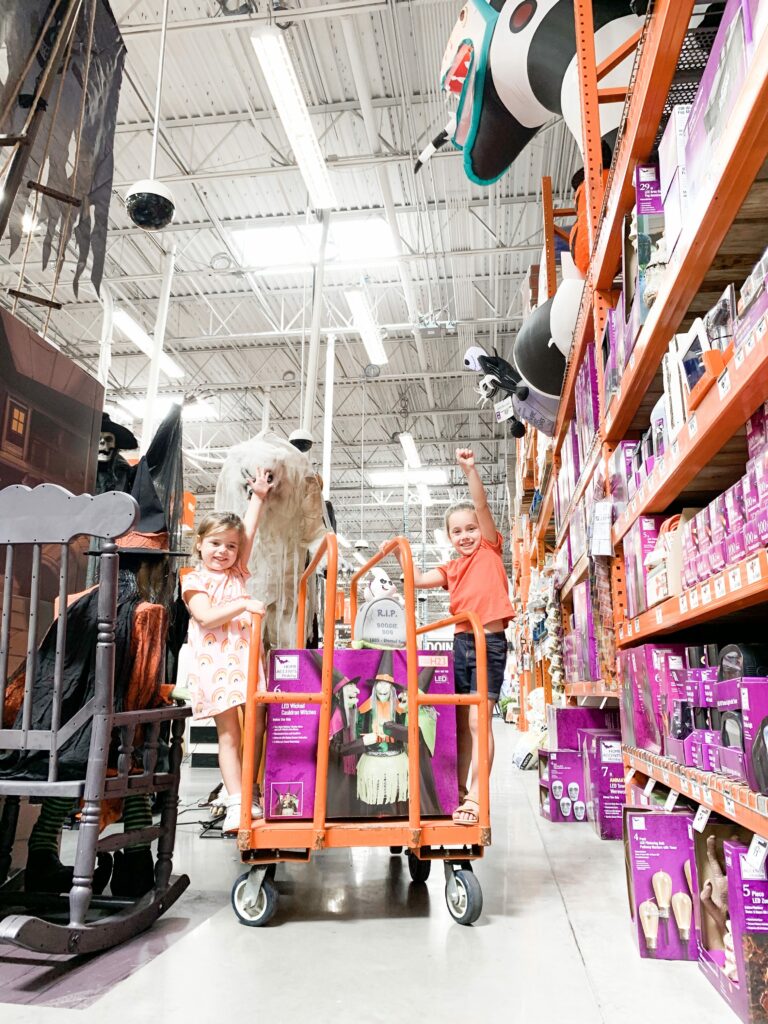 We sure filled up a cart full of goodies to get home and decorate with! I let the girls take part in what they thought would spook our guests and I think we nailed it together! 
Halloween Treats
We haven't gone all out for Halloween in a few years so it felt nice! Time to bring back some of our favorite spooky treats like these Monster Cookies or Vampire Cinnamon Rolls and get to decorating!
​Family Friendly Outdoor Halloween Decor 
These witches are all meant to spook our guests. They are motion sensored and turn on when someone arrives. So far they have been a huge hit! 
This  Home Depot 72 inch Witch With Raven is super scary! I wasn't sure how the kids would react but they have been troopers. Its eyes light up and the witch and raven have some spooky dialogue together. This witch will definitely be a staple in our house for Halloween in years to come!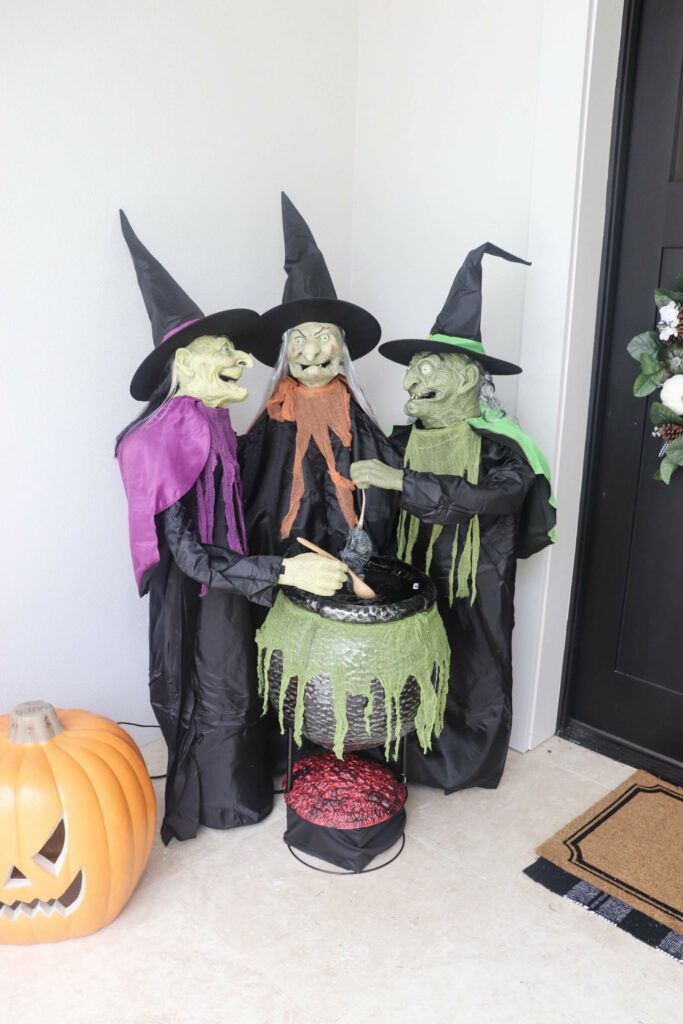 These three "sister" witches as I call them (on the site as Animated Cauldron Trio) was something I went in there knowing I had to have. I saw them last year while trick or treating and they were the one decor item of the night that I couldn't stop talking about! They are very Hocus Pocus esque but in their own sister/witch way!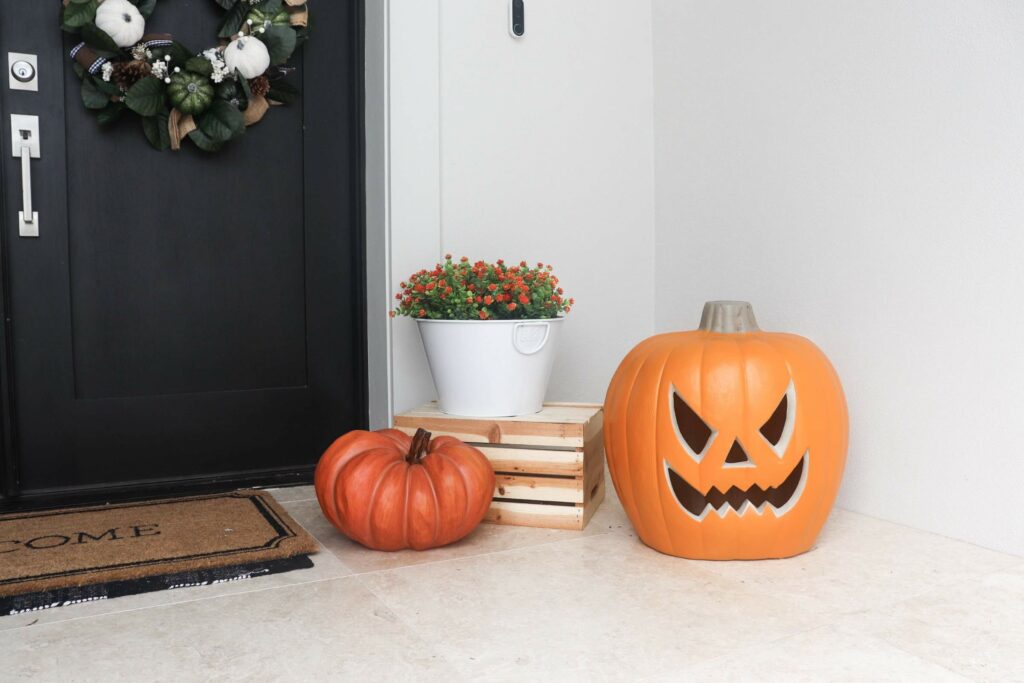 These Blow Mold Jack-O-Lantern with Spooky Face were the perfect addition as well and were only $29 each! The do make them without the spooky face (seen here!) but for Halloween I totally think the spooky face is key! 
You've Been BOO'd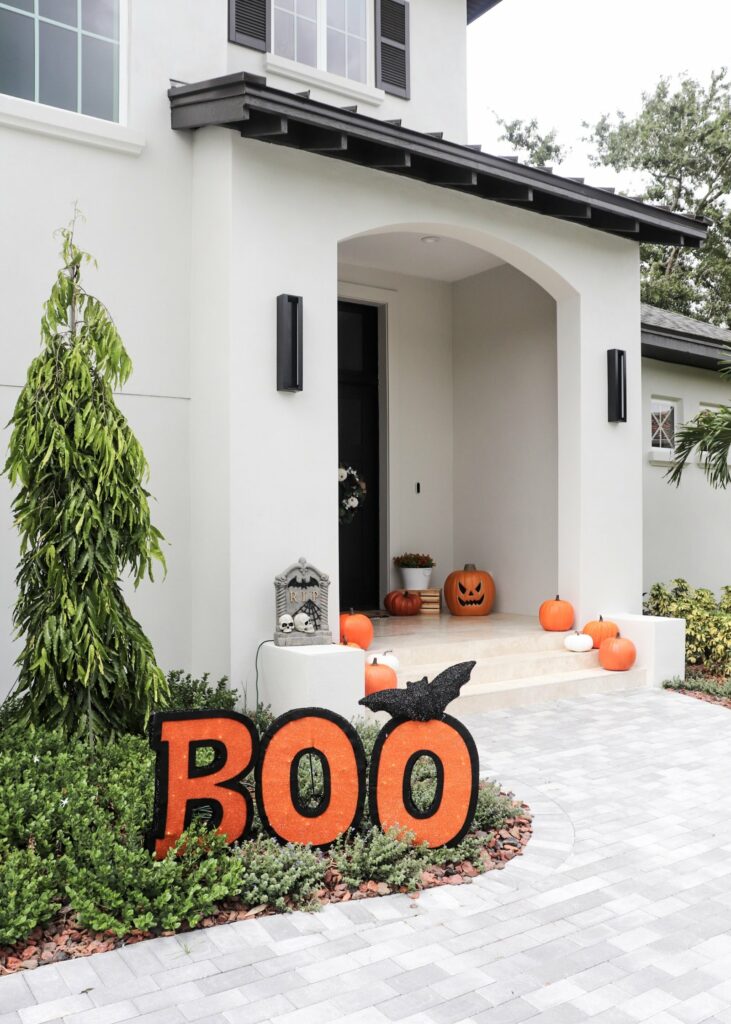 Being a mom to 4 I can appreciate a spooky home that is also well light and shows the "fun" of the holiday behind it. This large Lighted BOO Sign with Bat is perfect for that! It creates a lighted path to our front door and is a fun way to greet trick or treaters when the day comes! This sign was definitely bigger in person than I thought it would be! I love a good chunky decor piece to create great depth to the rest of the decor! 
I hope you enjoyed our family friendly outdoor Halloween decor display from Home Depot! Again you can check out more on The Home Depot Blog found here! Enjoy! 
Make sure you follow along on social media for more!