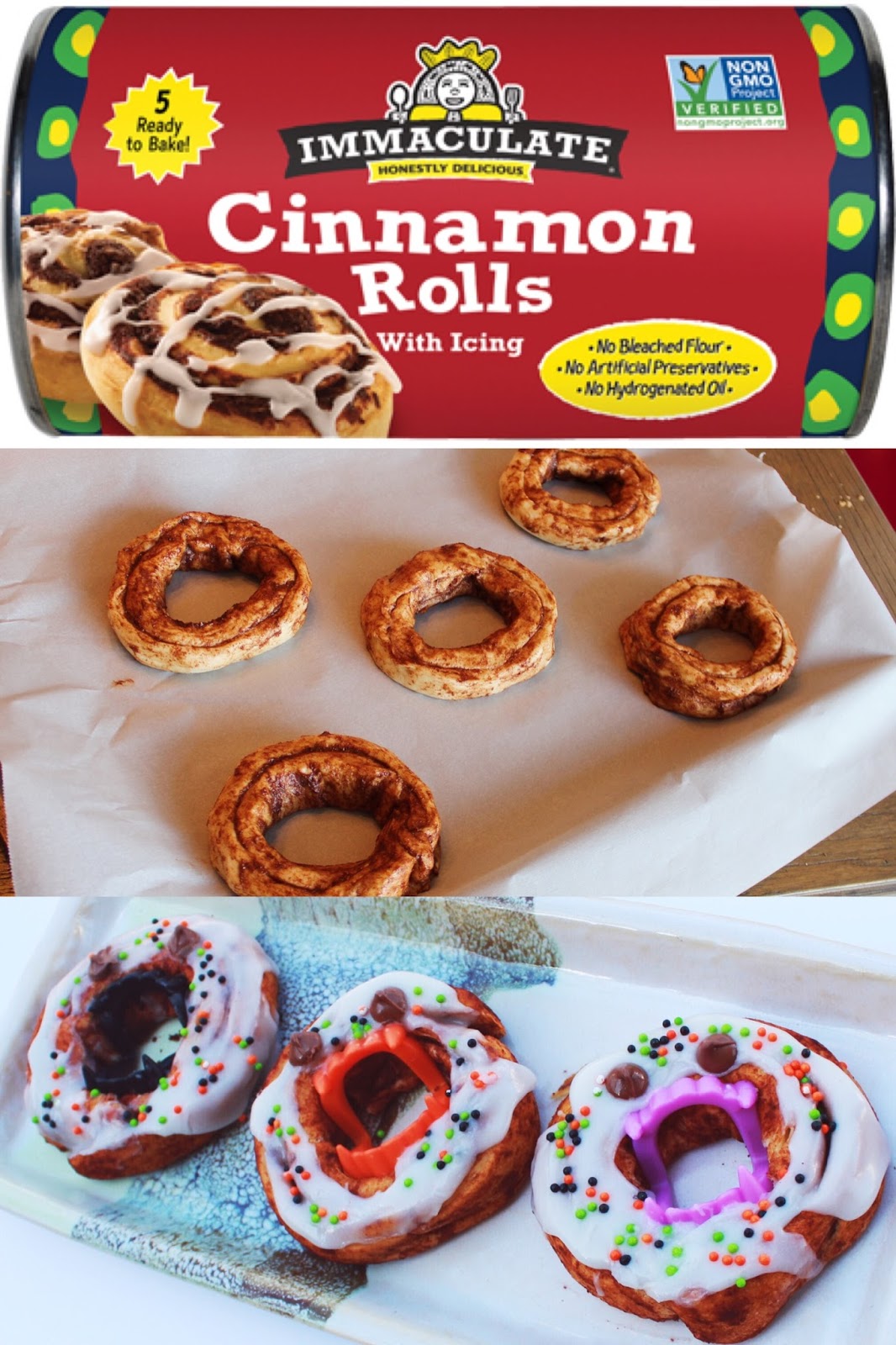 If it isn't clear yet, I love any reason to celebrate AND the holidays are the best time to do so!! I am the mom of an active 21 month old (and a chubby little 5 month old) so we need to stay busy around here. As any mom trying not to fail on a daily basis I try to limit my older daughter's sugar intake so when the weekend rolls around she is usually ready for some kind of "treat." Since it's the first weekend in October I HAD to get scary creative. Like what I did there?! Enter, Monster Rolls! I came up with this idea while browsing the Halloween aisles of Target. Don't most our great ideas come about while strolling through that place!?
Here is how you can create "Monster Rolls" in three EASY steps!
Step 1:
Buy pre-made cinnamon rolls. Any brand is fine but we really love the "Immaculate" brand for many reasons but mostly because my daughter has a severe egg allergy and these are egg free. OR if you're really fancy, you can hand make them (but ain't nobody got time for that around here)!
Step 2:
On a baking sheet, prepare the rolls in a circular shape & bake them according to the packaging.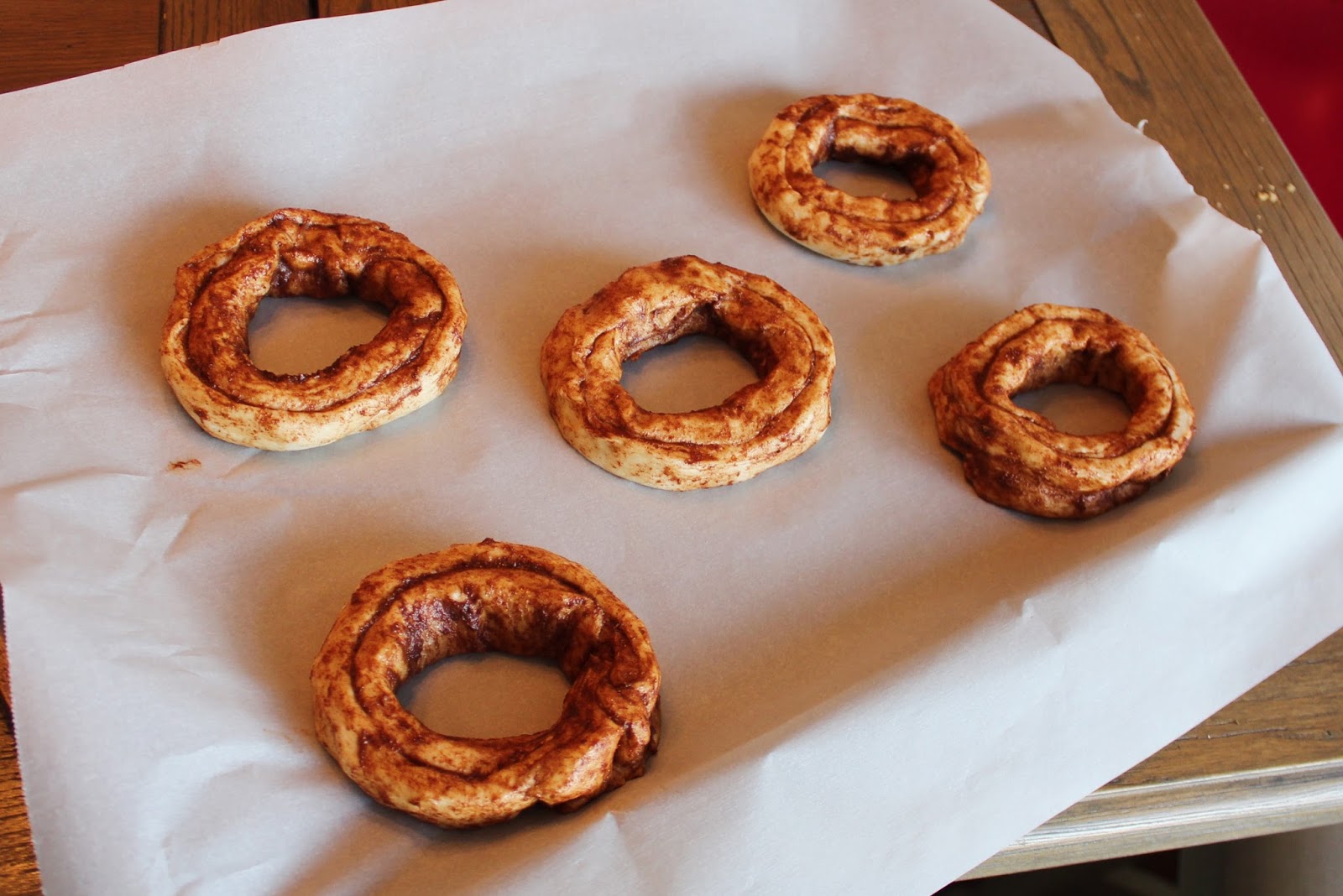 Step 3:
Add icing (usually comes with the pre-made rolls) and decorate with plastic fangs ($1 aisle in Target) and some sprinkles. I also added chocolate chips for the monster's eyes but I recommend waiting until the rolls cool down so the chocolate doesn't melt (live and learn).