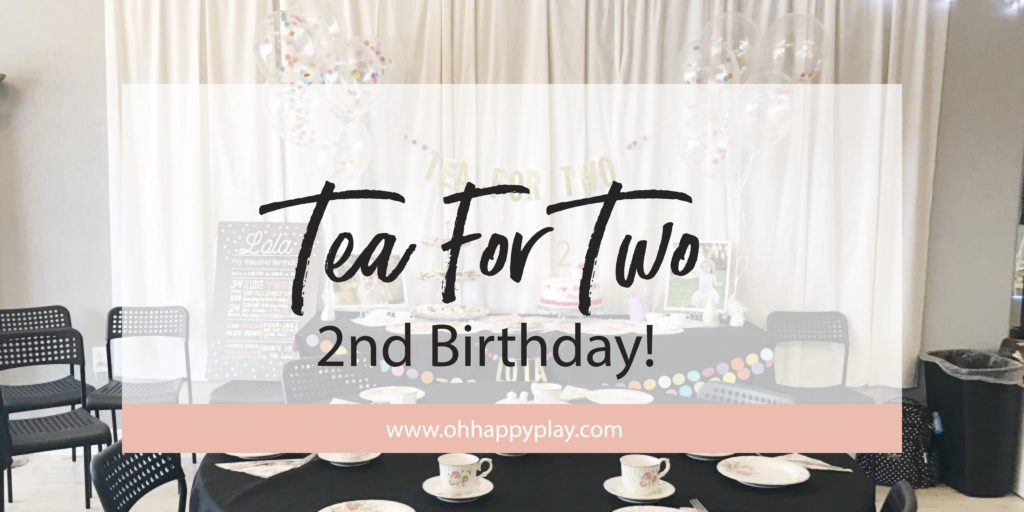 ---
Celebrating a second birthday party with a theme is the only way. When we came up with the Tea for Two birthday party idea for our daughters second birthday, we couldn't pass it up. I mean, what little girl doesn't love a play tea party?!
Choosing a Tea for Two Party Theme
Well, it has only taken me one a half years to get this post up….wish I was joking but OOPS! Somehow Lo's Tea for TWO 2nd birthday tea party never made it to the blog! Like, HOW?
Anyways, enjoy!
Two year old girls love a good tea party so when it came time for Lo's second birthday we knew a 'Tea for TWO birthday theme' was the perfect one!
Lola's first tropical/flamingo/Copacabana themed 1st birthday was a HUGE hit (you can see it here) but this year we couldn't host at our own home because we were between houses as our new one gets built so we had to outsource!
We found an amazing local venue that had a runway for the kids to all play dress up and they supplied all our tea party necessities so it was just up to us for the decor (and this mama had that ALL covered!) See how the tea for two birthday party turned out below!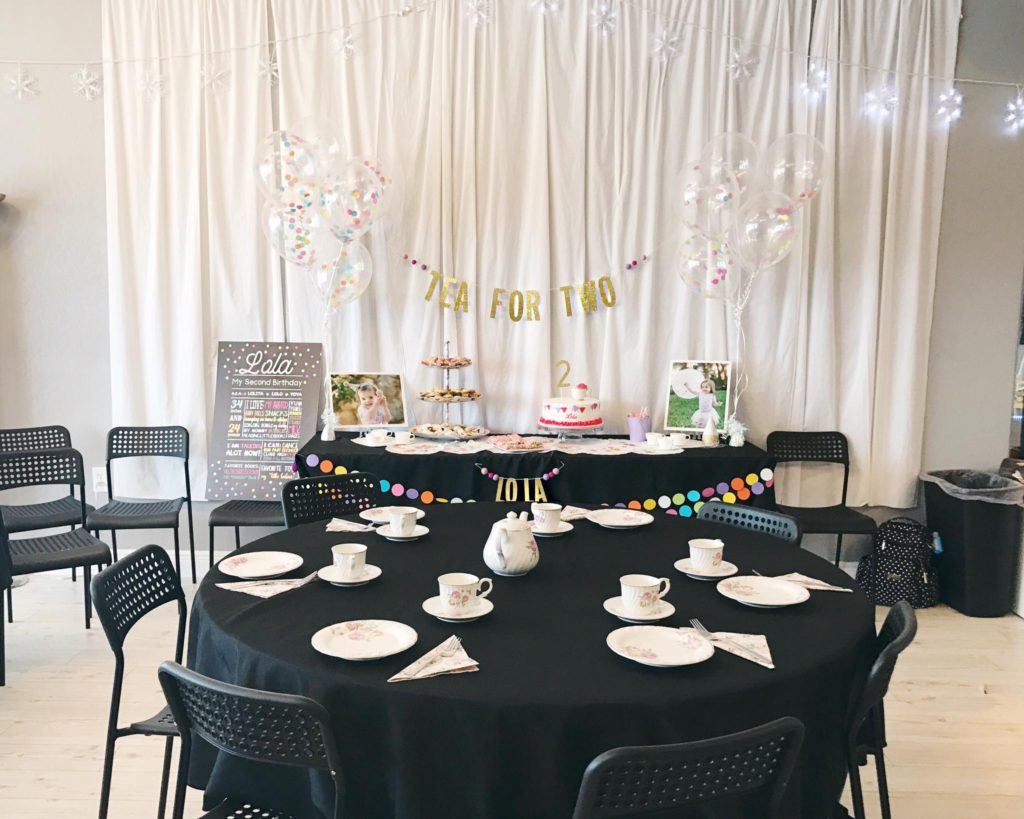 What You Need for a Tea Party Birthday Theme
We ordered these balloons on Amazon and were super easy to inflate and really made the space pop!
The "2" cake topper is from Glam Banners (shop has since closed).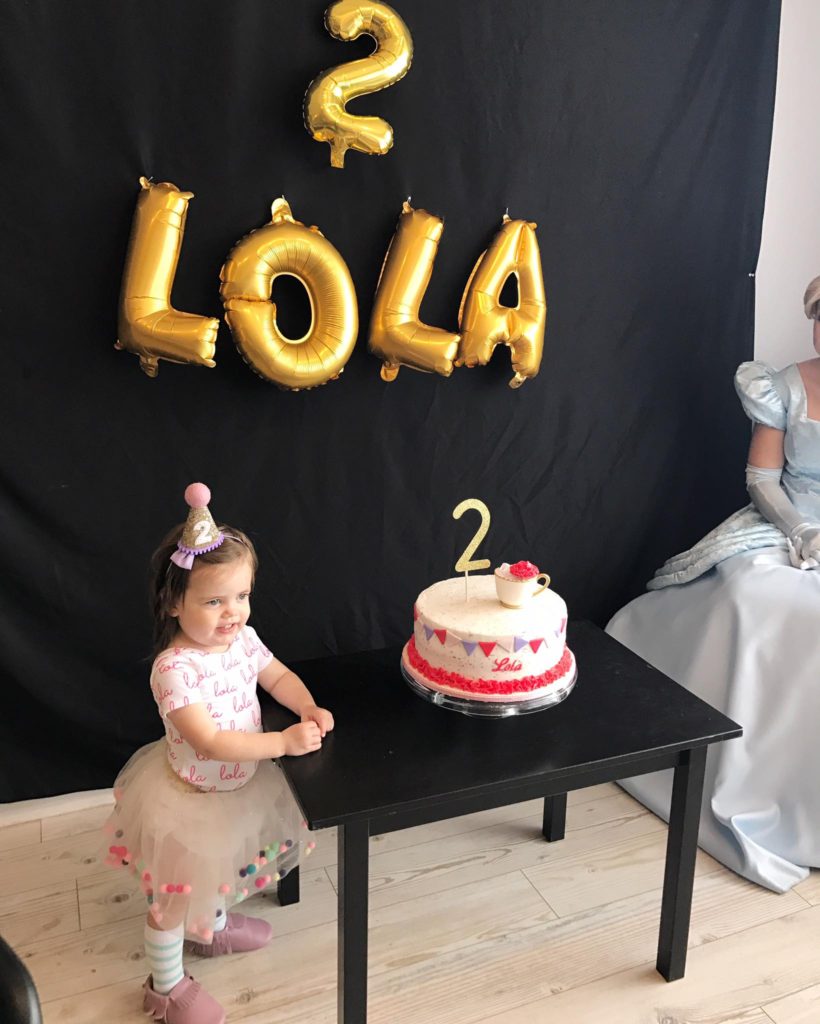 Her birthday leotard is from Leotudes and she still wears it ALL the time!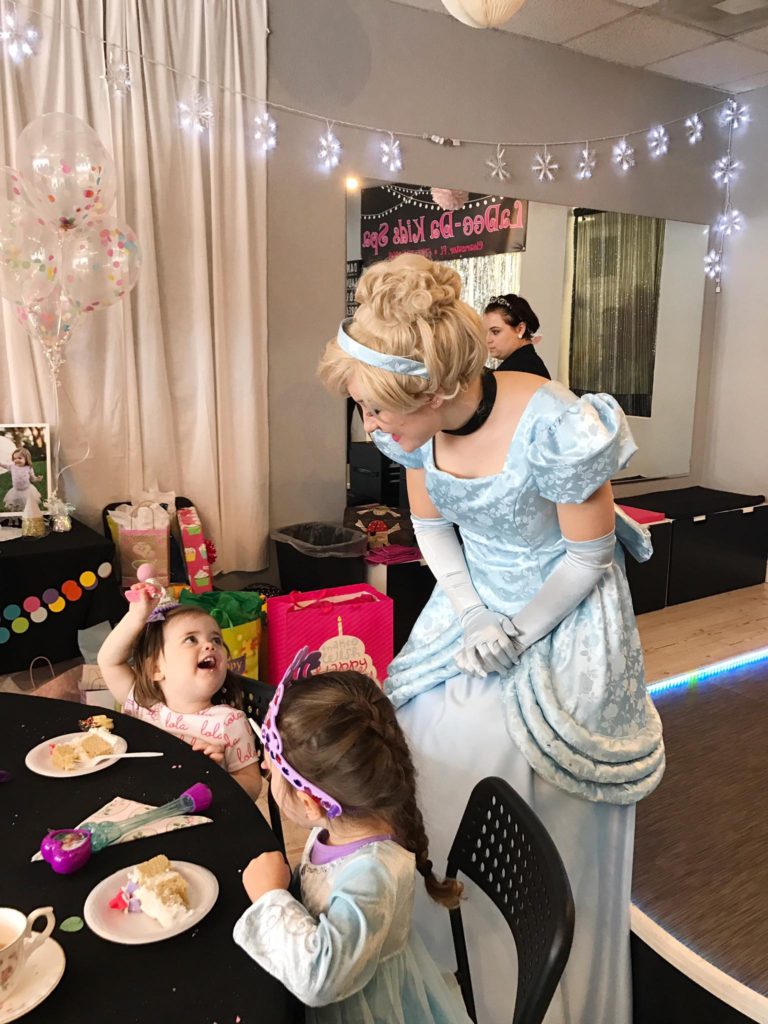 Princess dresses are from Little Adventures.
Cinderella even came to for story time!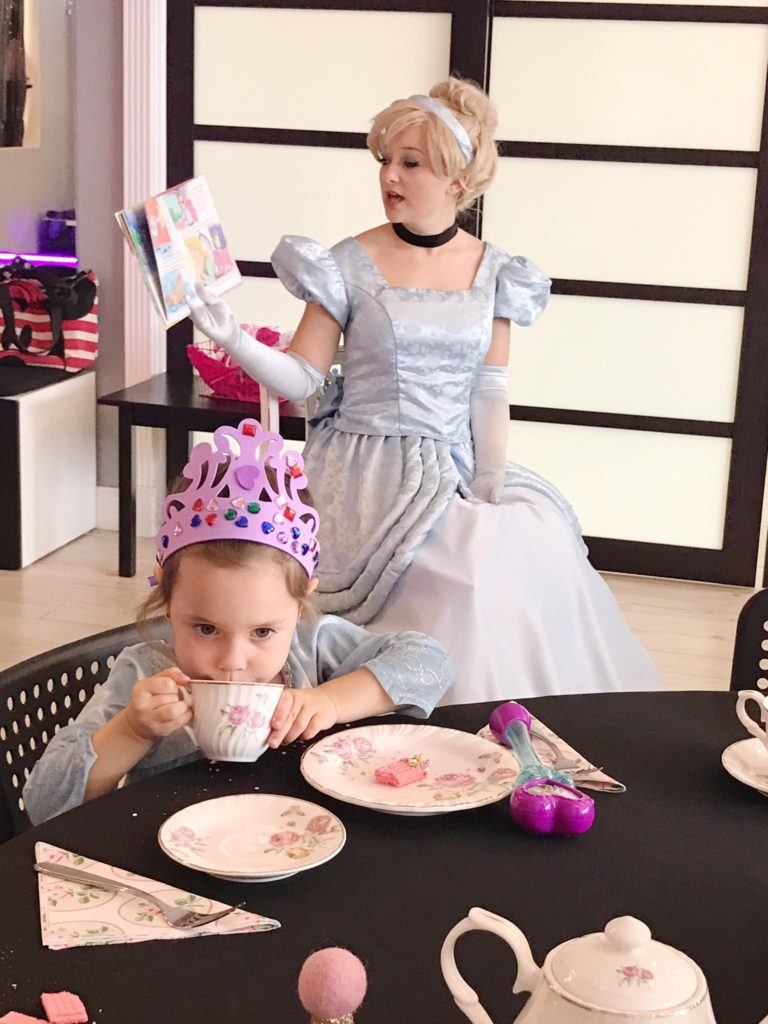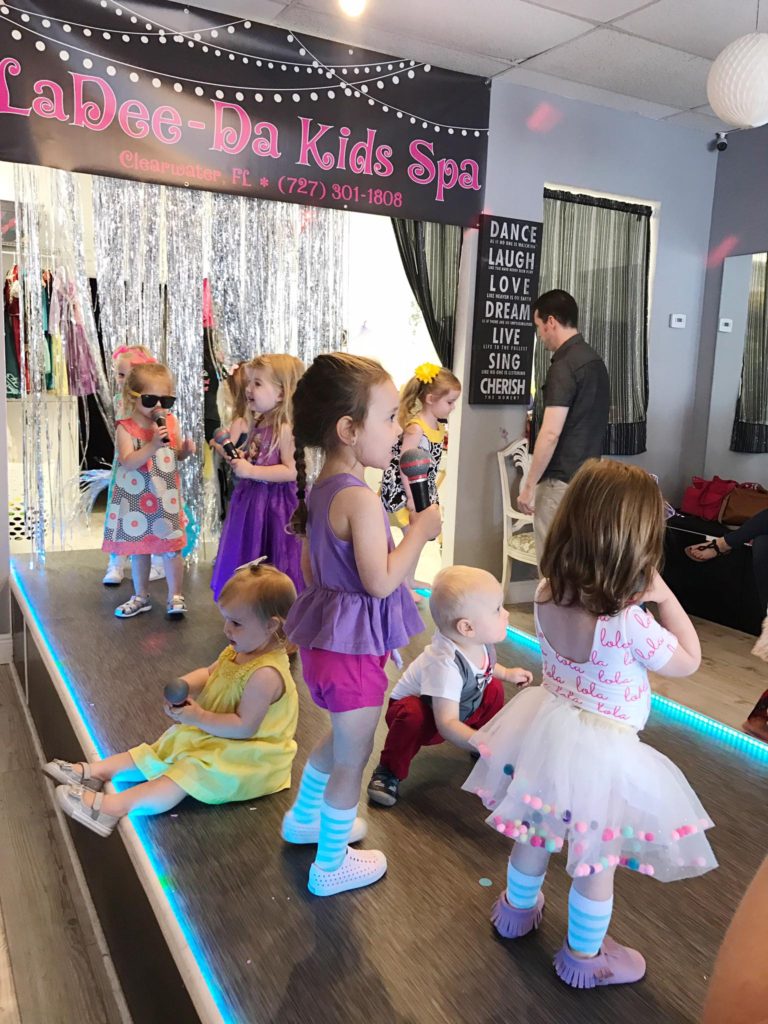 Tips for Throwing a Tea Party Themed Birthday for Toddlers:
My best advice for throwing a tea party for your toddler is to keep it simple. This is such an easy theme to stick to that doesn't require much effort and the ending party is still super cute!
Adding in some fun stuff like a dress up station or toddler makeover station could make the party even more fun!
It was great day and this was a super fun themed party for any TWO year old!!
Enjoy! And follow along on my social channels for more:
For more birthday party ideas, check out these posts:
Koala Themed Birthday Party Decorations + Party Supplies
Wild One First Birthday Party For Twins