Wild One First Birthday Photoshoot Inspiration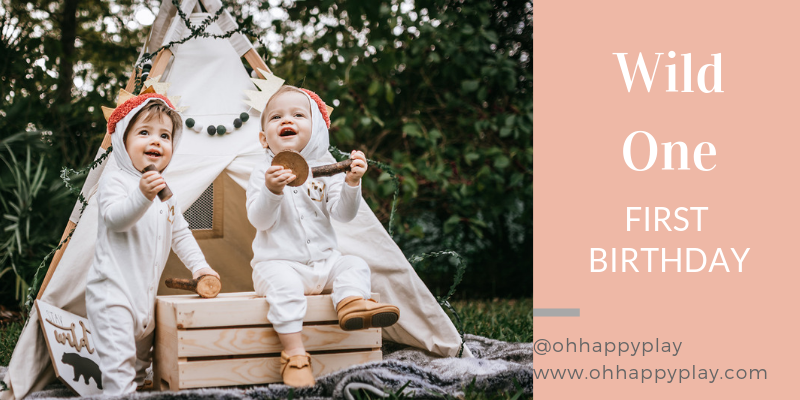 ---
Picking a theme for the twins' first birthday was easy. This last year has been ONE WILD YEAR (hint. hint, the theme!) Everyone always said the first year with twins was crazy and this year has been WILD to say the least but I would do it all over a million times for these boys. They made being a twin mom (and a mom of 4 under 4) way easier than I ever imagined. I never expected to enjoy twin life as much as I have and I have these guys to thank for that. From the day they came home to our chaos they have fit right in. They were always meant to be in our family. I don't care how many crazy looks we get or how chaotic our life may seem to others, it's more than that. Our house is filled with love that pours over, laughter that is never ending and lots and lots of tiny hugs. I would not change a single thing and I feel so incredibly blessed to be able to say that! I can't wait to celebrate these boys tomorrow, all week and forever and ever.
Wild One First Birthday Photoshoot Inspiration
My good friend Kaley D Photography helped me bring my wild one first birthday photoshoot vision to life for their photos so without further ado here they are and hopefully they can serve as some wild one first birthday photoshoot inspiration for you too!
We started with this scene I envisioned in my head and thanks to some great brands I was able to pull it off!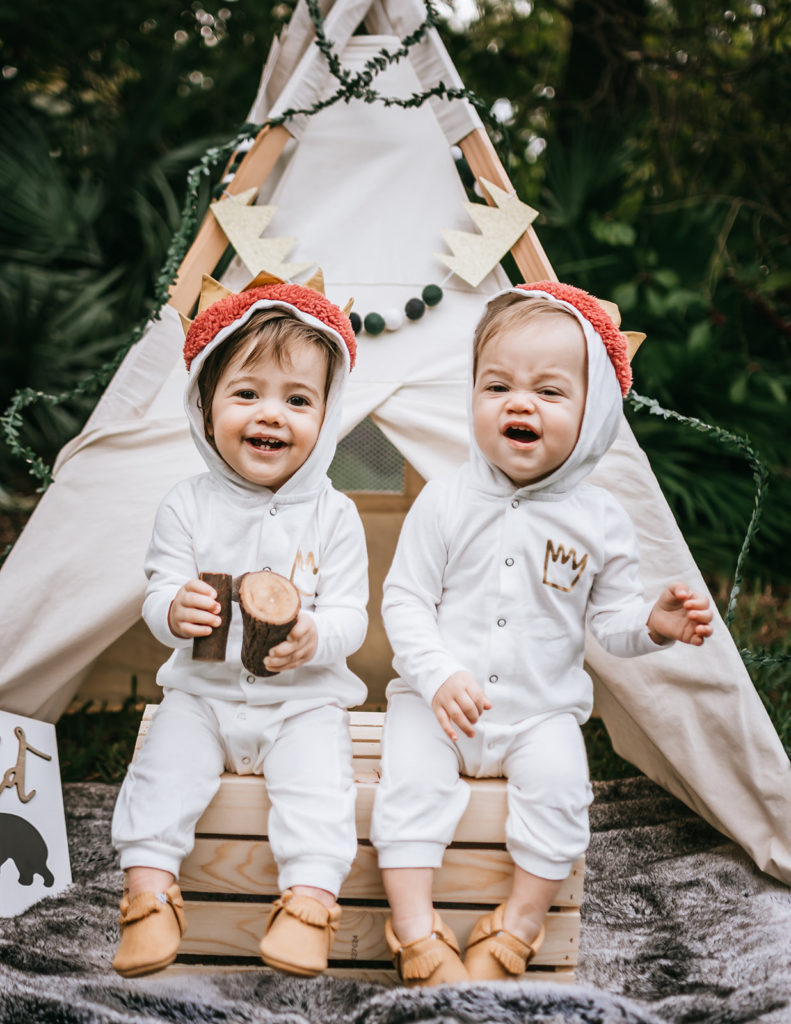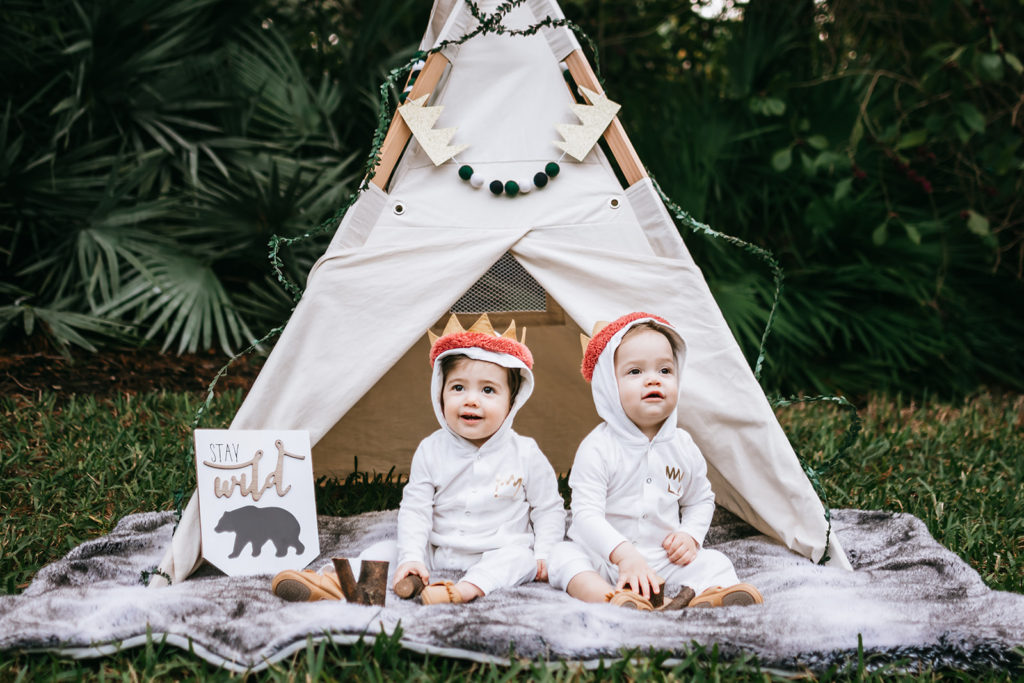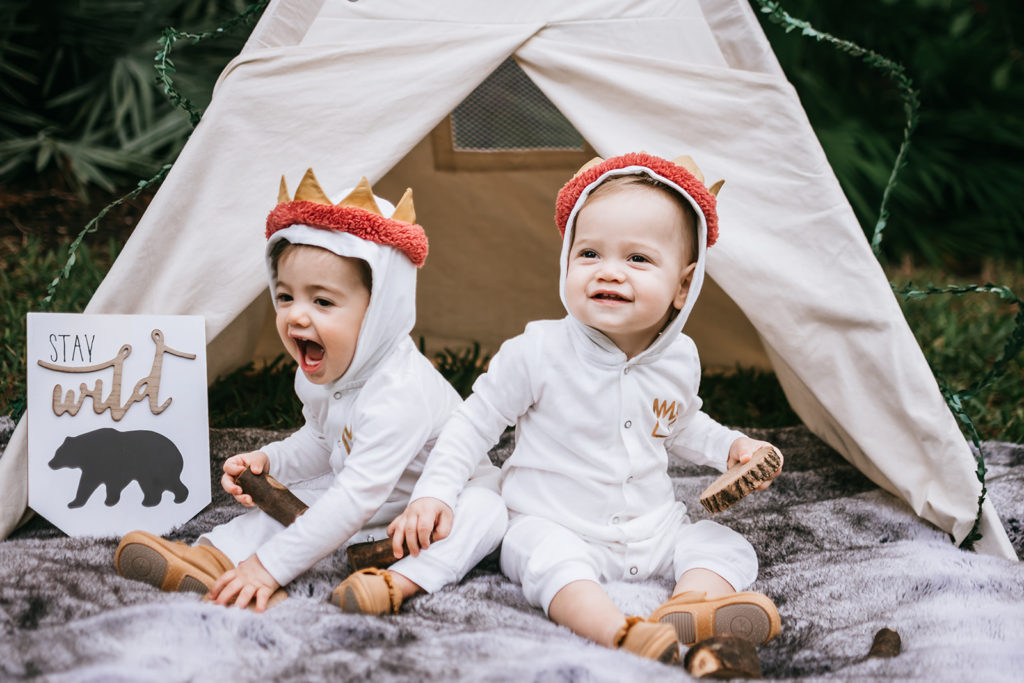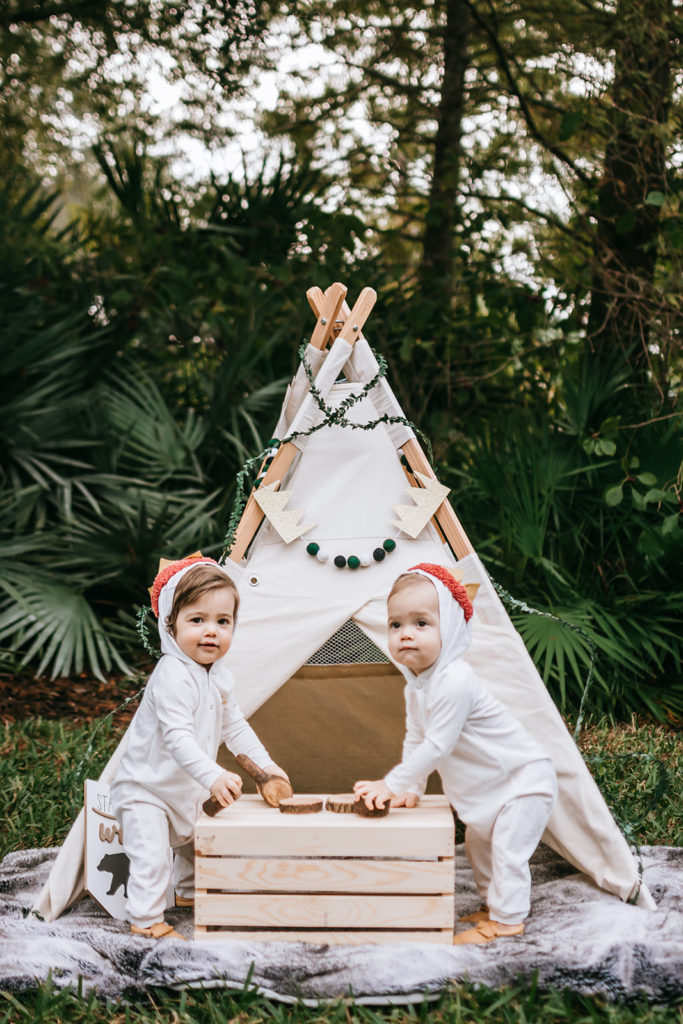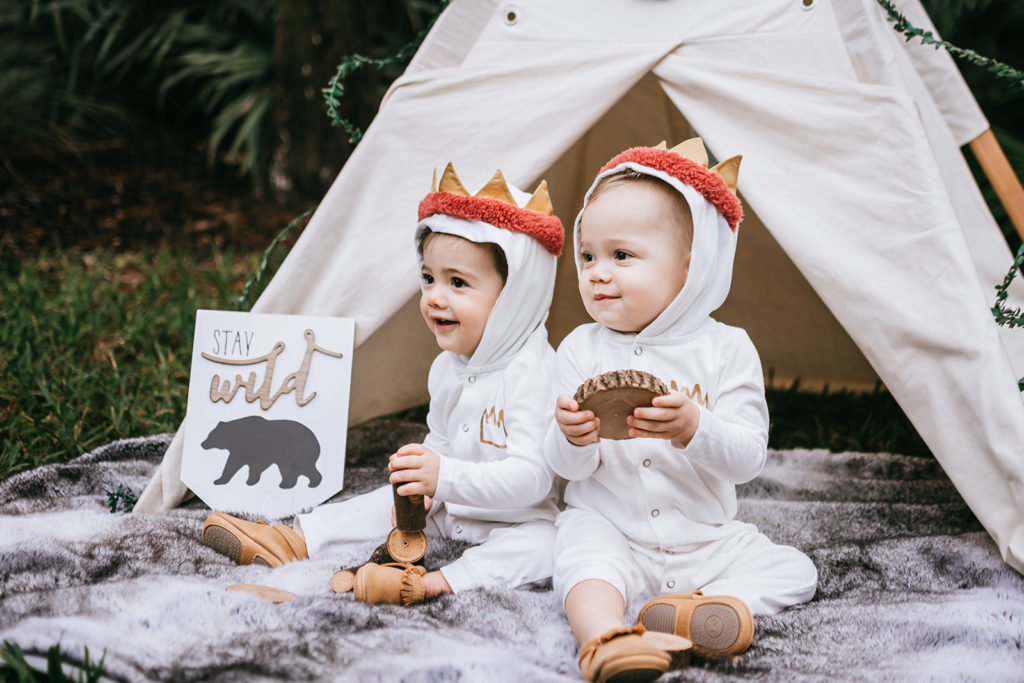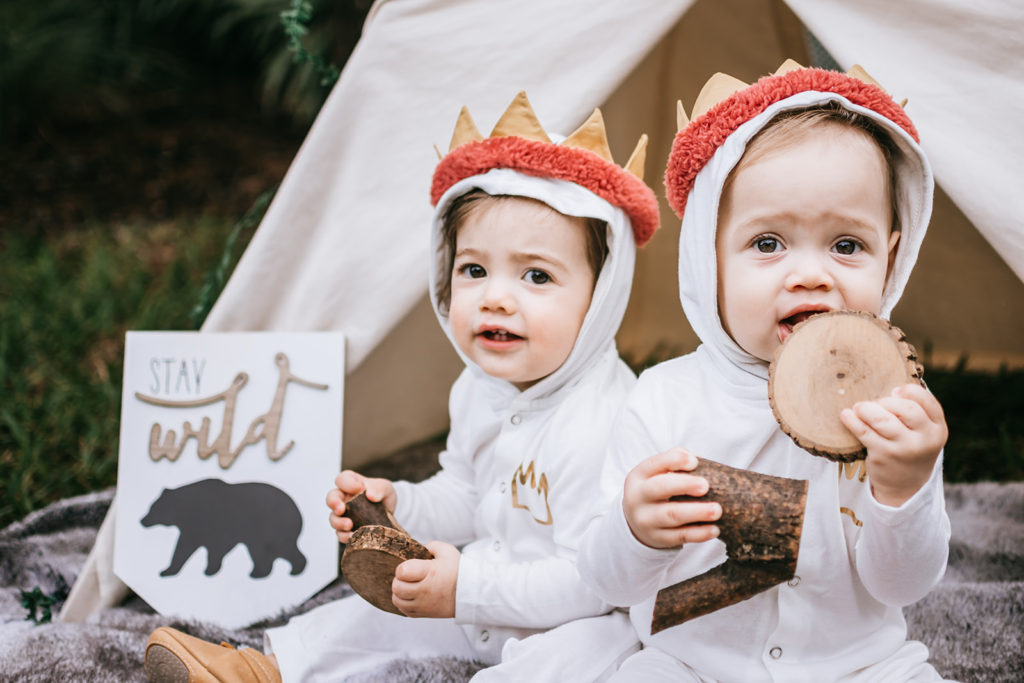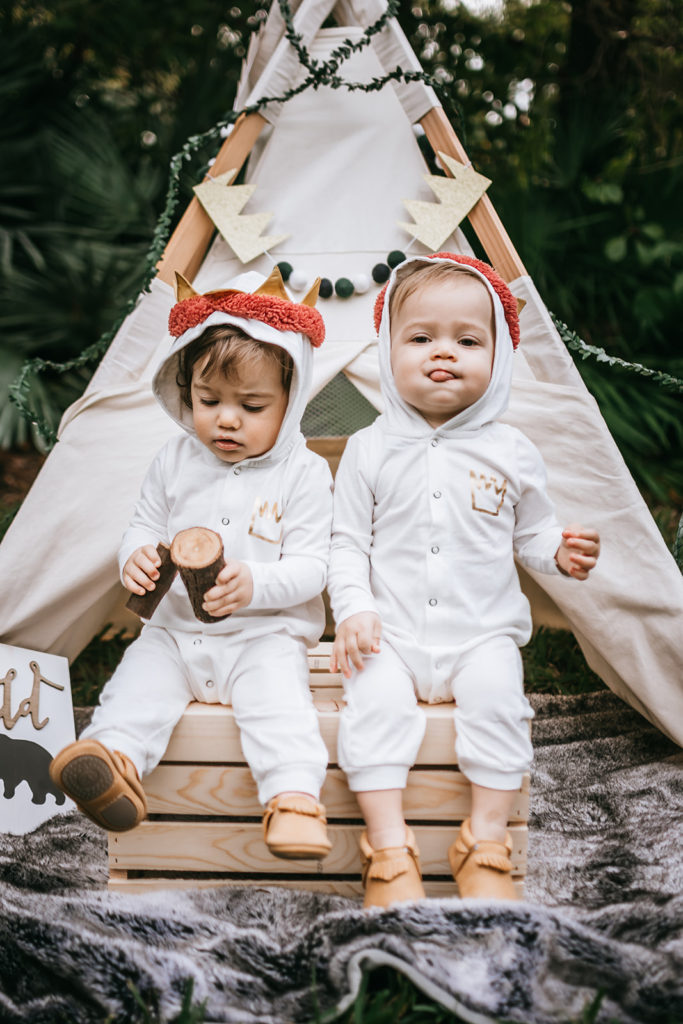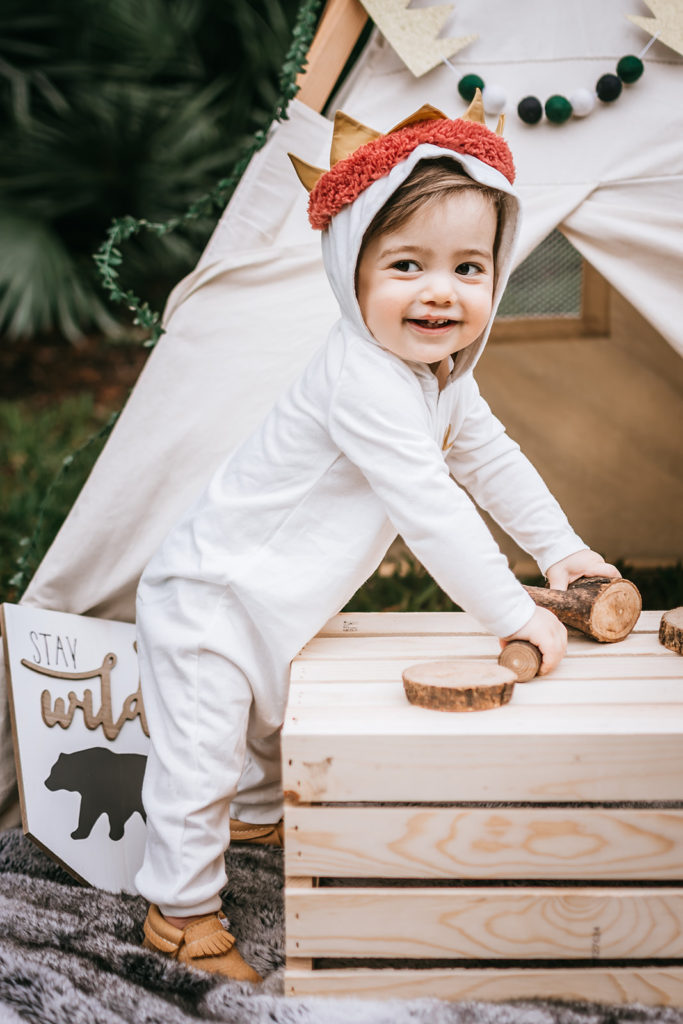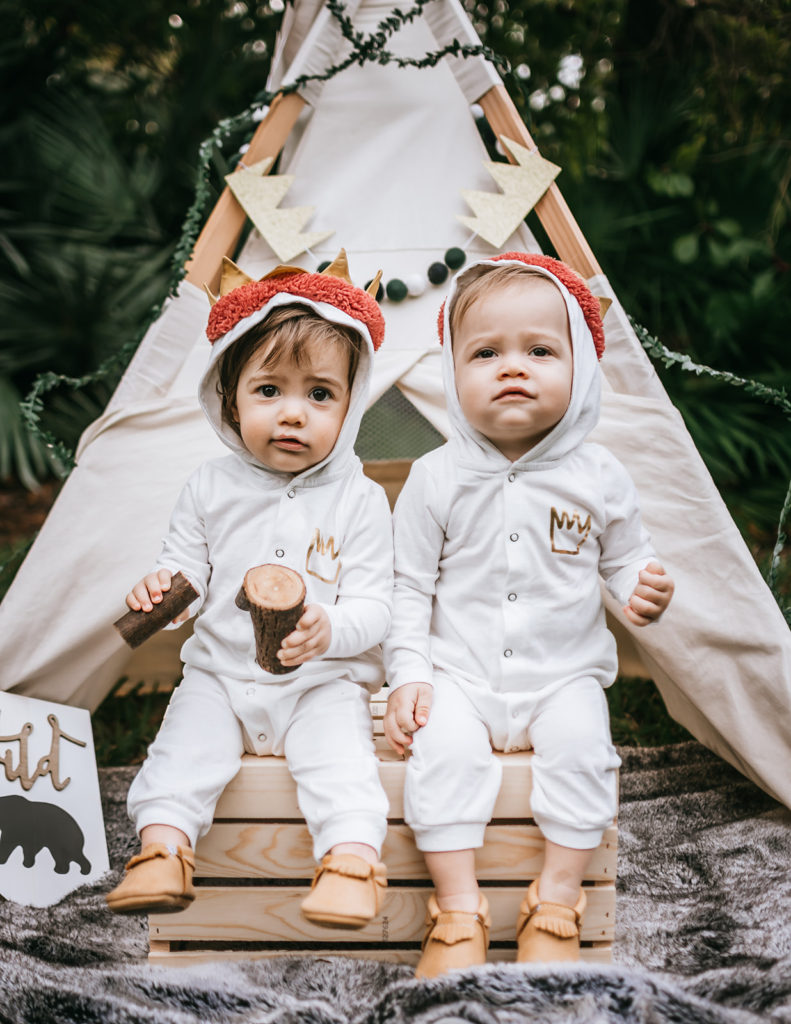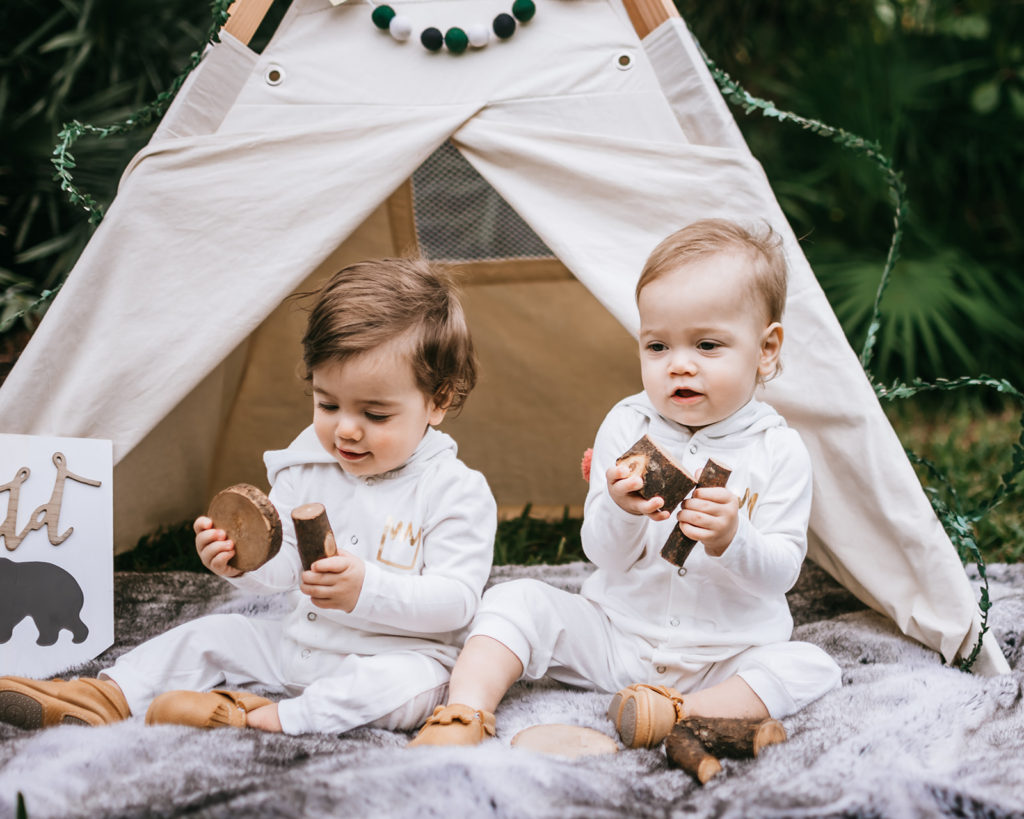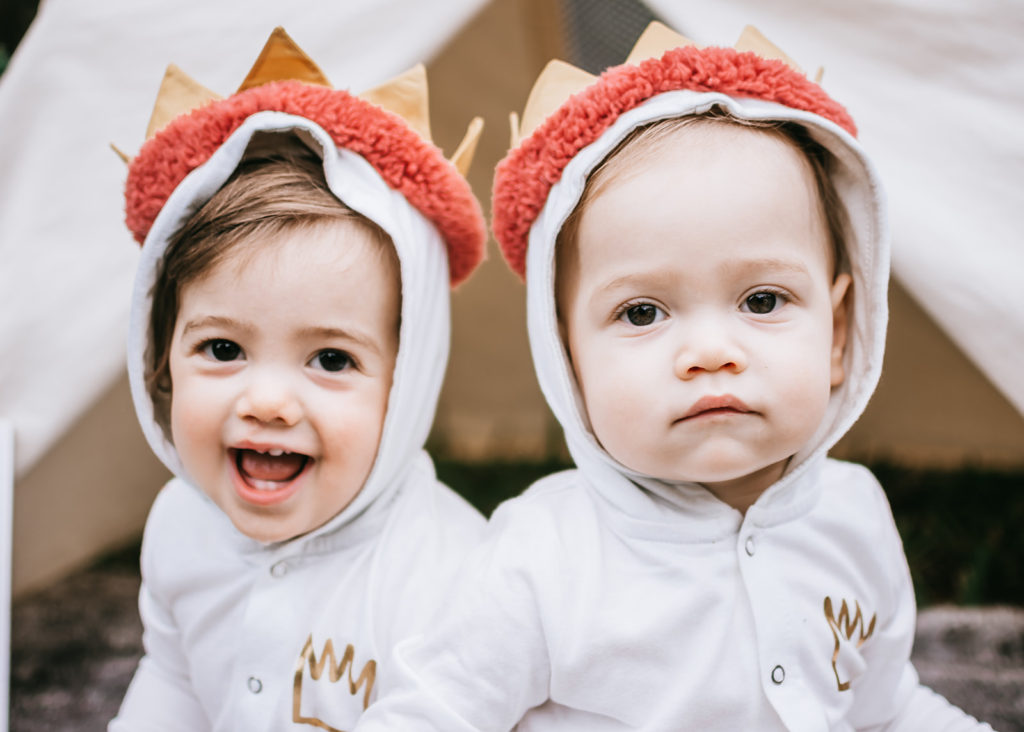 Teepee / Outfits / Shoes / Banner 
---
Wild One Cake Smash Photoshoot Inspiration
The one one themed cake smash was SO fun!! Bradley dove right in where Beau was not very thrilled and definitely didn't like the mess of it haha! The decor was all from Michael's but a few other details include:
Crowns / Wild One Bodysuits / Cake Toppers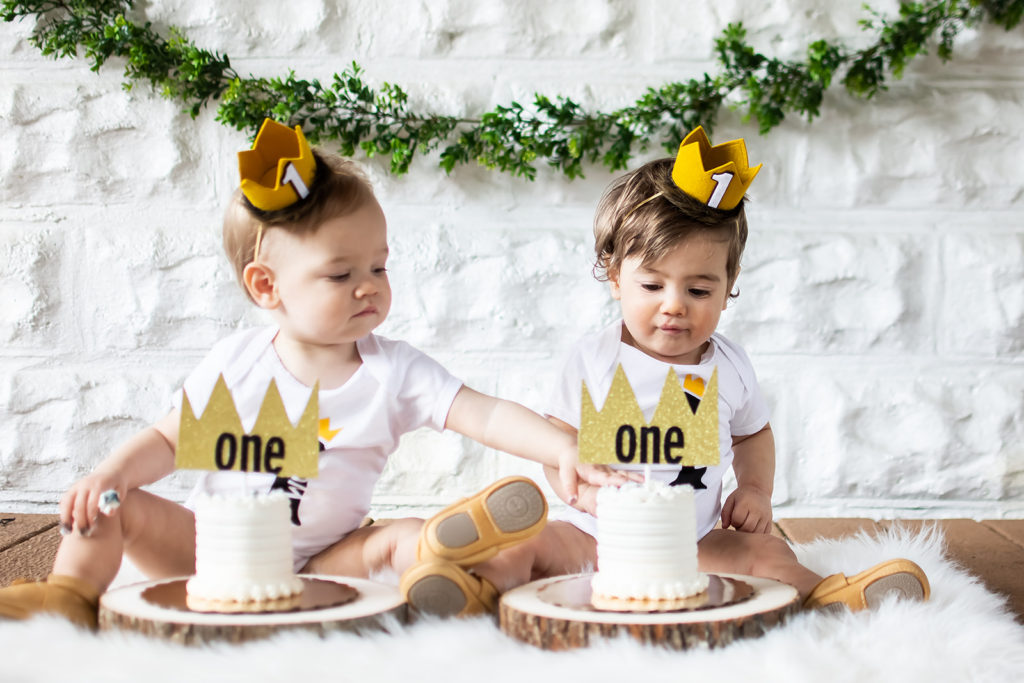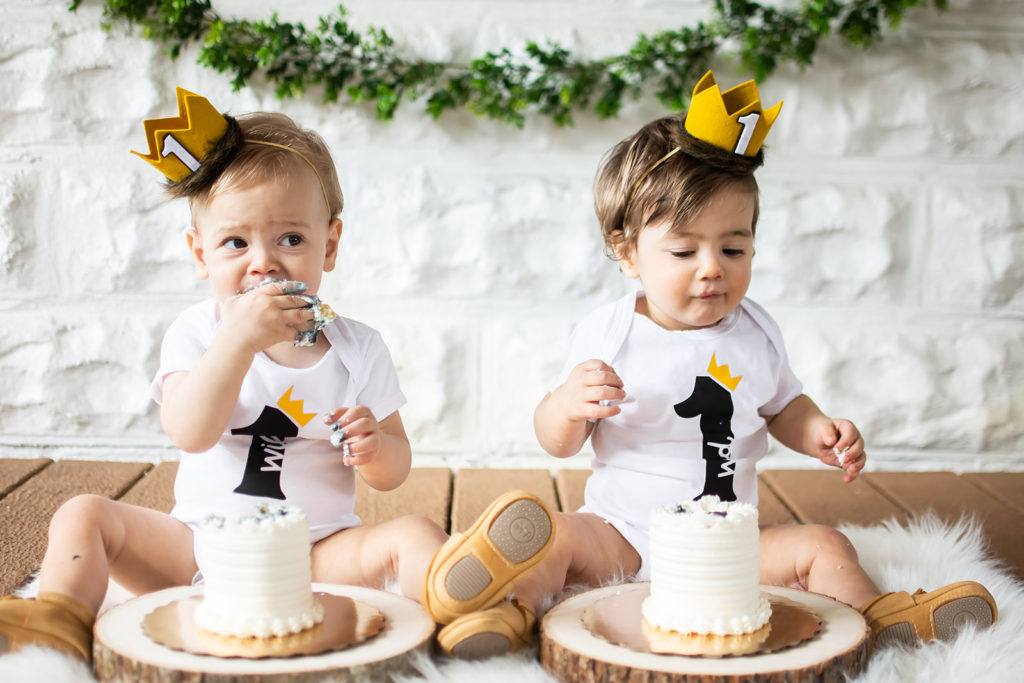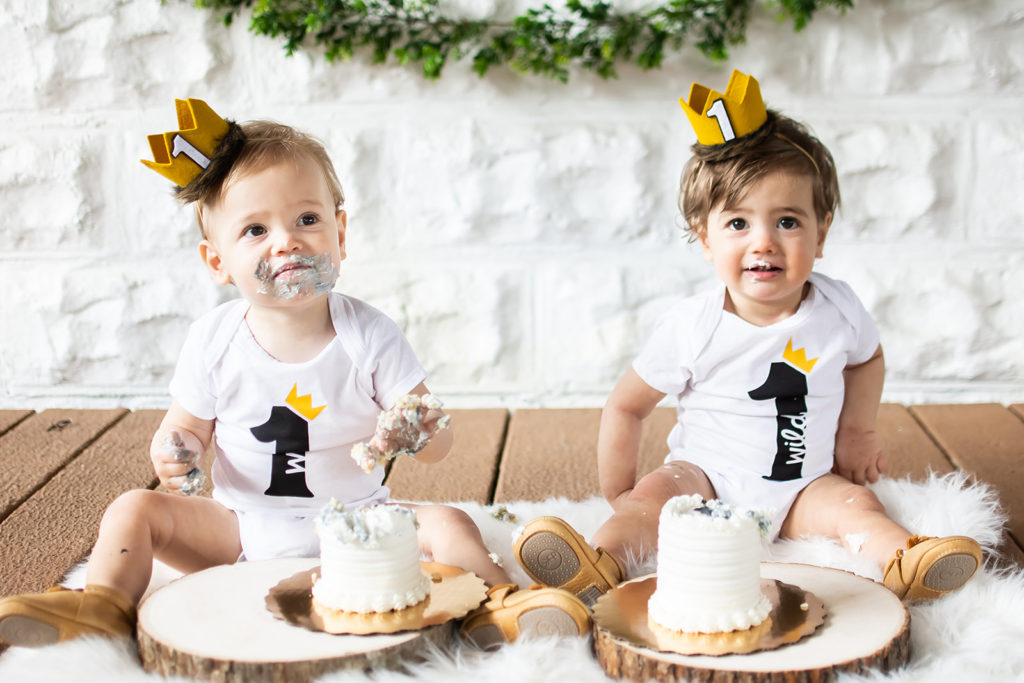 Make sure to include single shots as well if you have multiples like I do!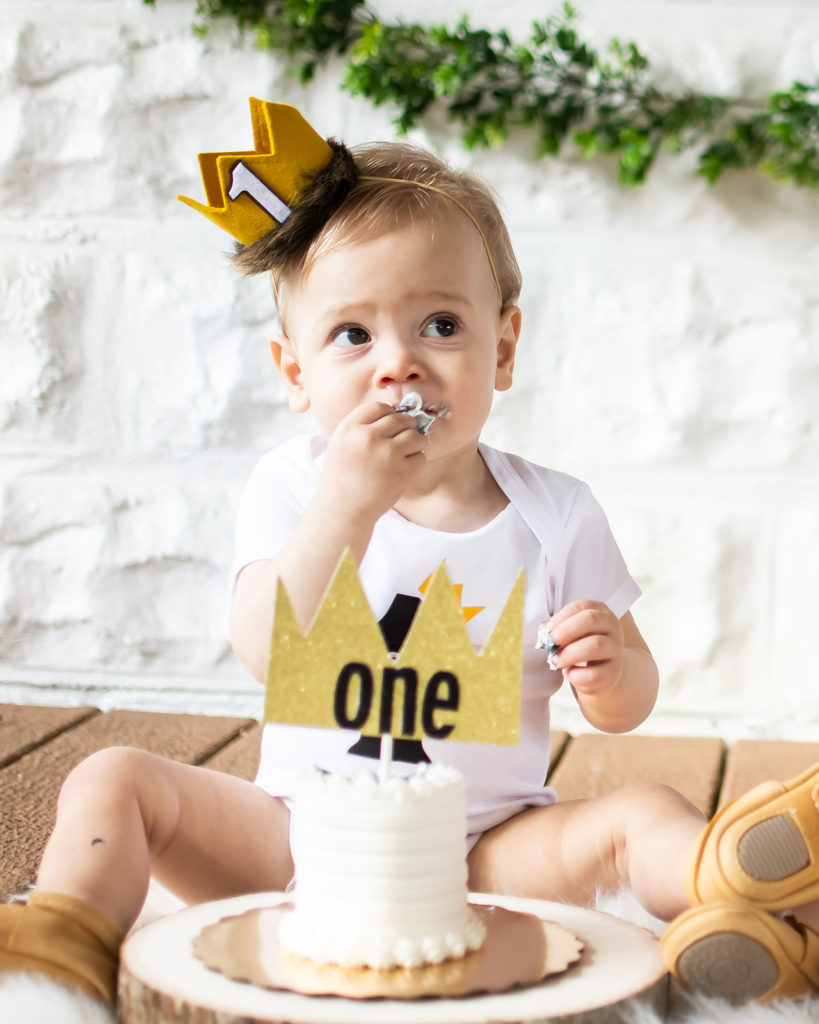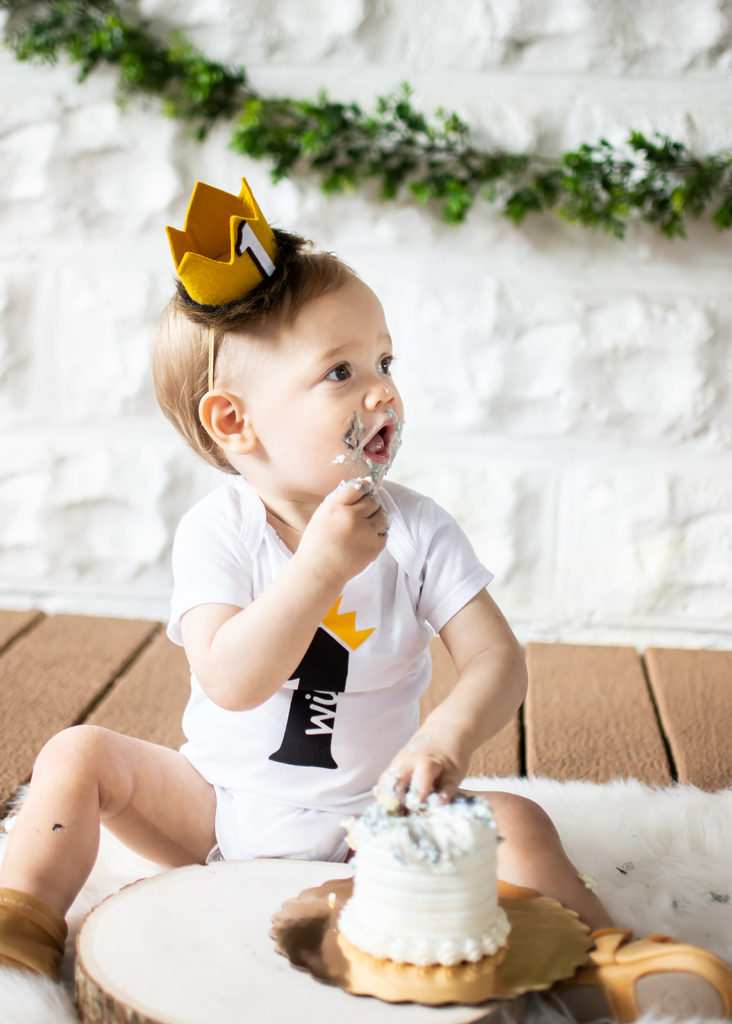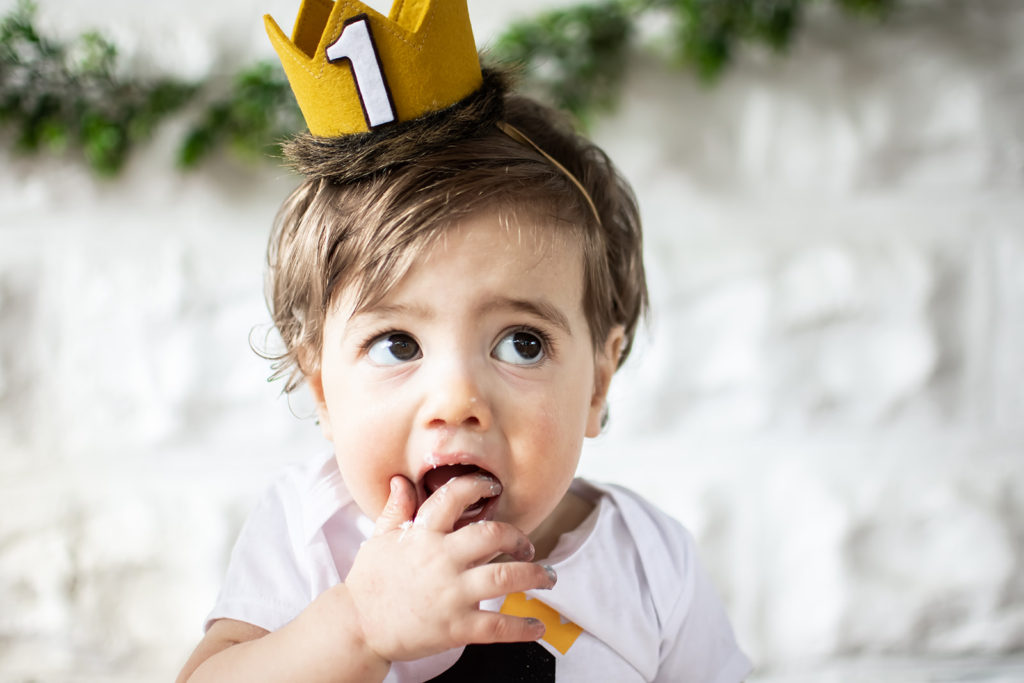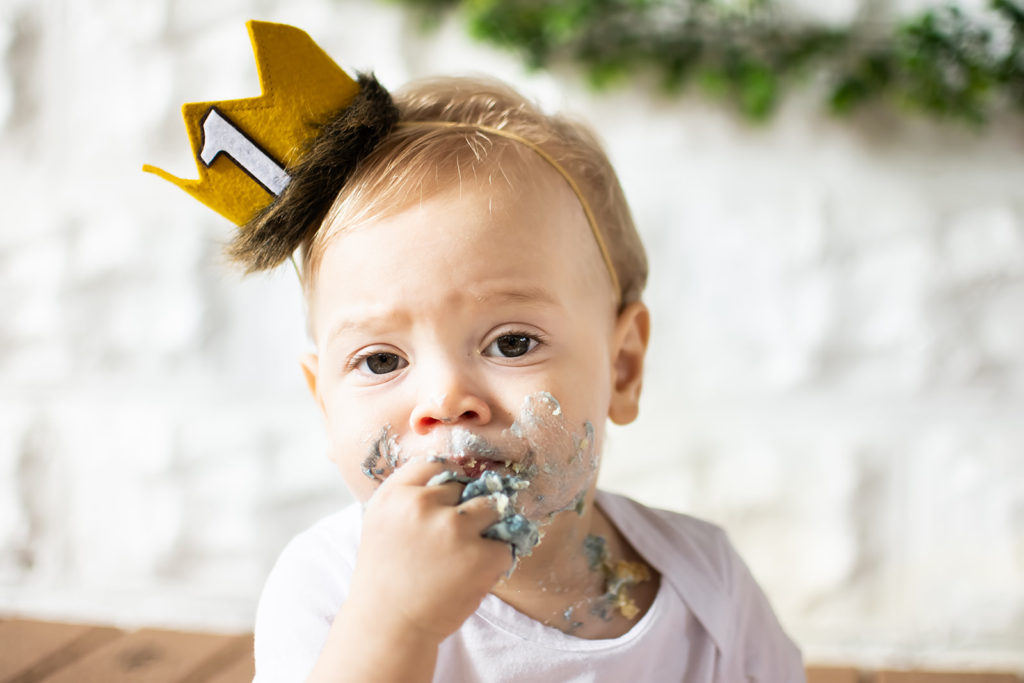 And finally, no cake smash is over until the big sisters say it is! Another fun idea would be to get the whole family involved in some of the wild one first birthday photoshoot photos!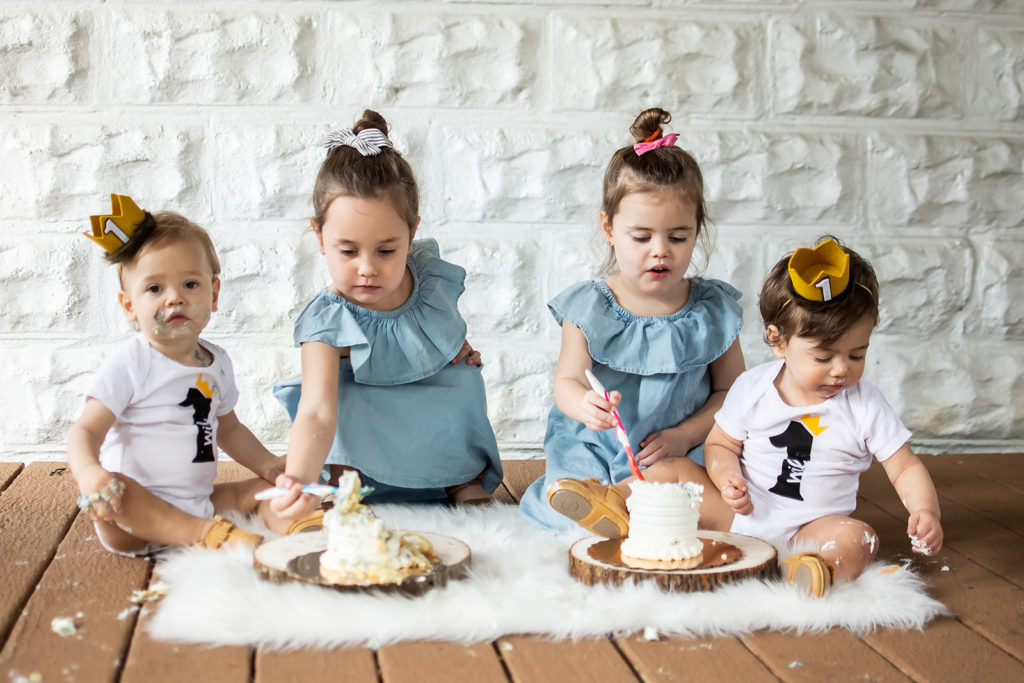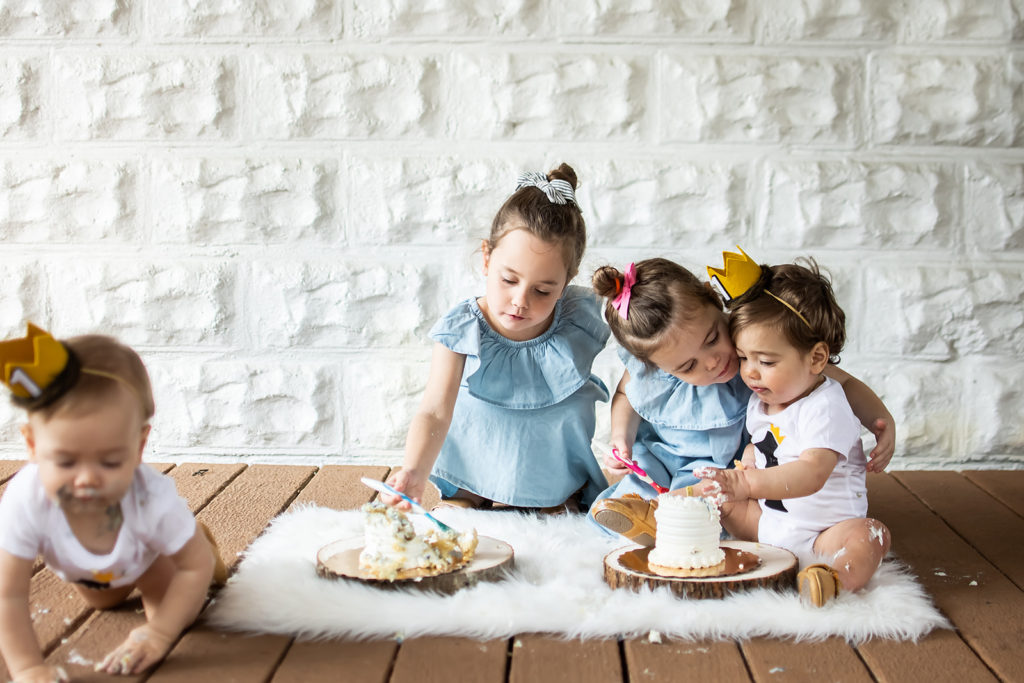 Follow more of our journey:
For more birthday inspiration for kids, check out these posts!
Mickey And The Roadster Racers Party
Tea For TWO // 2nd Birthday Tea Party