Transitioning into home schooling and looking for some desk storage ideas? Here are some functional homeschool desk ideas perfect for kids in elementary school!

Long before the days of distance learning at home I planned to change an unused bedroom upstairs into the perfect craft room for our girls. So this post will be two-fold! I am going to share our brand new craft room turned distance learning homeschool room + functional homeschool desk ideas as well! Adding distance learning/home school to our life was unexpected but that is life and we are rolling with it! I wanted to create a space for the girls to be able to focus, away from distractions (and their brothers!) This space really came together with both in mind and I hope it inspires you while you navigate designing your own craft room or homeschool room!
Craft Room For Kids Ideas
The hours my girls spend doing crafts independently far out weighs the mess they create in the process. For this reason I decided to give them their own space away from our popular playroom/downstairs to really let their creative juices flow. It doesn't hurt that I can also shut the door and not focus on the "mess." I would venture to say that they're learning more while they're unassisted creating than when I try to offer structured crafts to them so while the room gets messy quickly I know that they are better for it. Hence why I put quotations around the word MESS.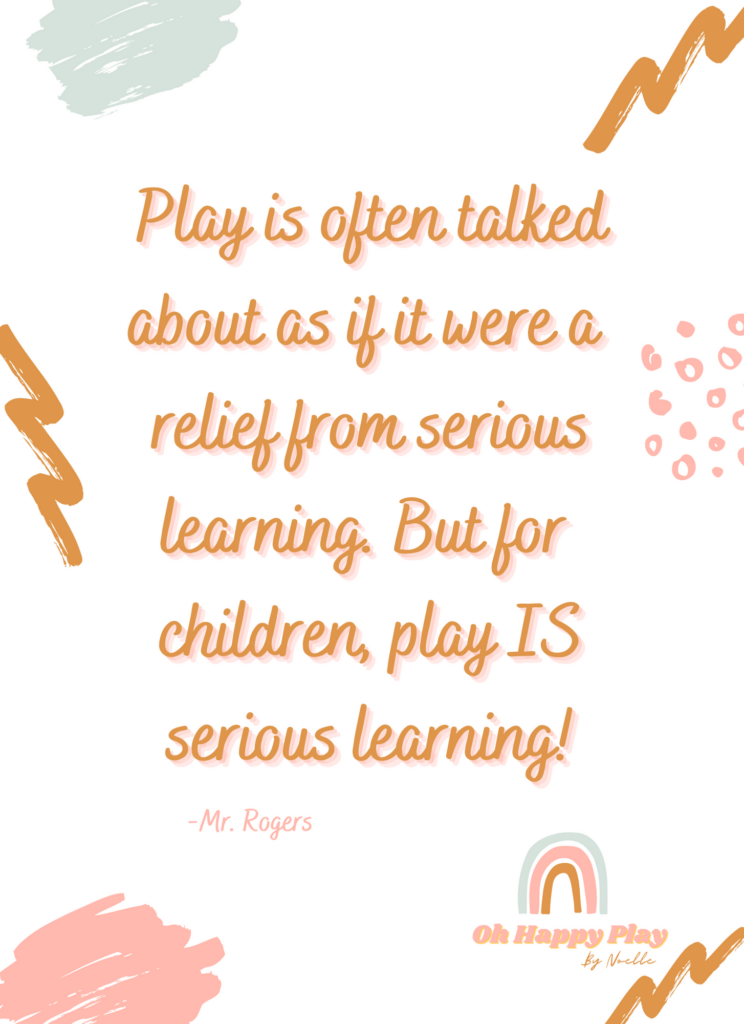 | If you missed our Modern Playroom Reveal, you can see it HERE! It is always such a hit! |
Perfect Craft Table | Desk For Kids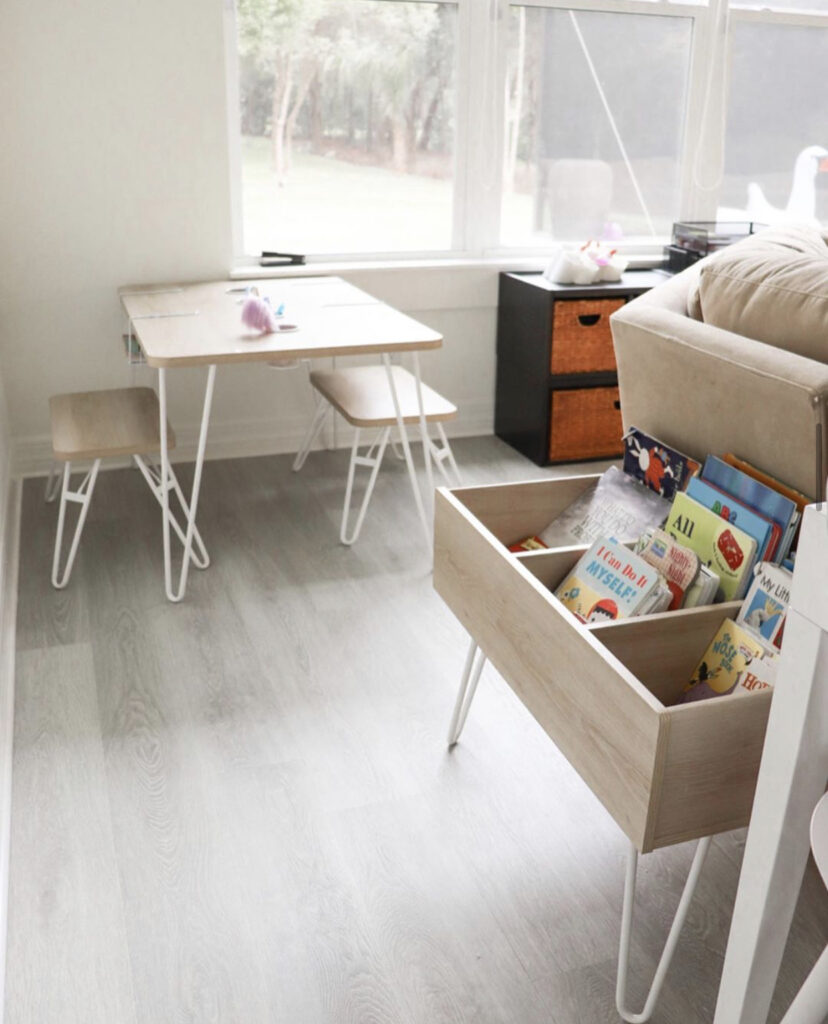 We have had quite a few craft tables but as the girls have gotten older I wanted to give them their own. Then when we were faced with distance learning / homeschooling last spring I knew this was needed. Below are a few tables we have had as well as the ones we chose for this room that'll serve as great functional homeschool desk ideas! 
Functional Homeschool Desk + Room Ideas
Storage is huge when it comes to craft space. I wanted a desk that had plenty of storage for supplies but also desk space for creating! With the following items I think I accomplished just that!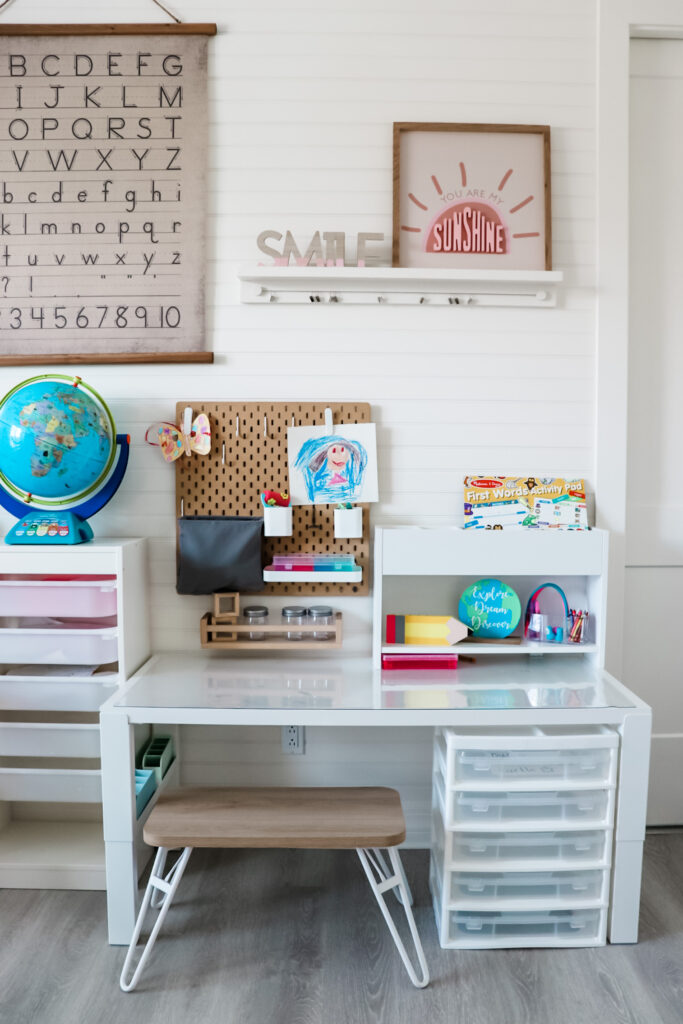 Functional Homeschool Desk Ideas: Furniture + Storage
When it comes to functional homeschool desk ideas, I suggest starting with a basic flat top desk then from there add extra storage accessories to make it super functional! Down below you'll see that I added a top add on unit for some storage, and then a bins storage cart underneath. This added enough storage and usability for my elementary aged daughters for their school work!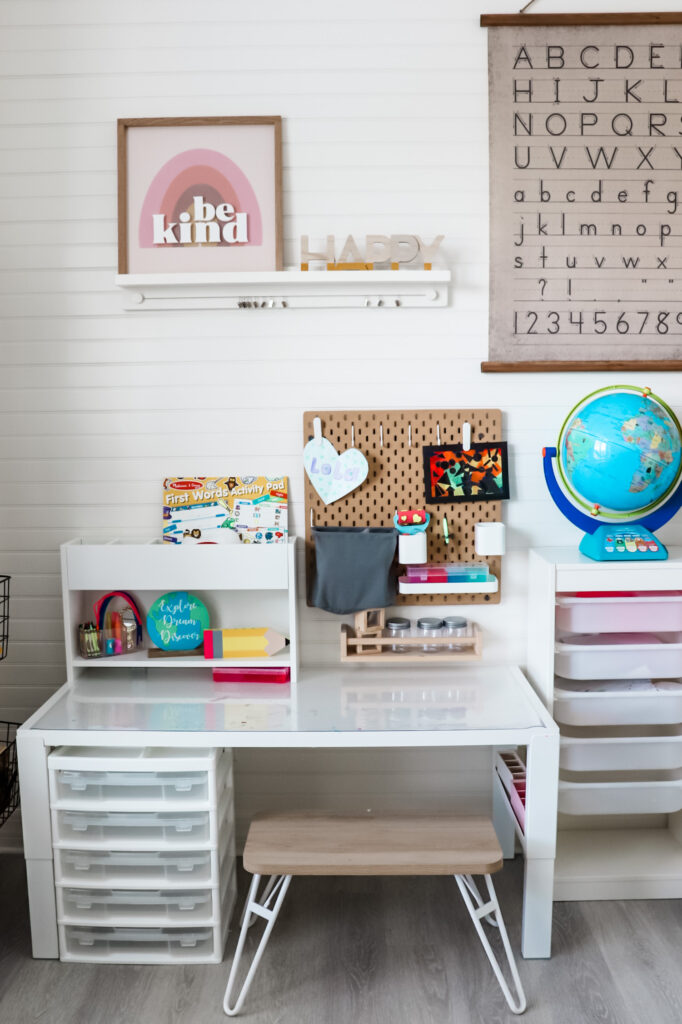 Craft Room Turned Distance Learning Homeschool Room Ideas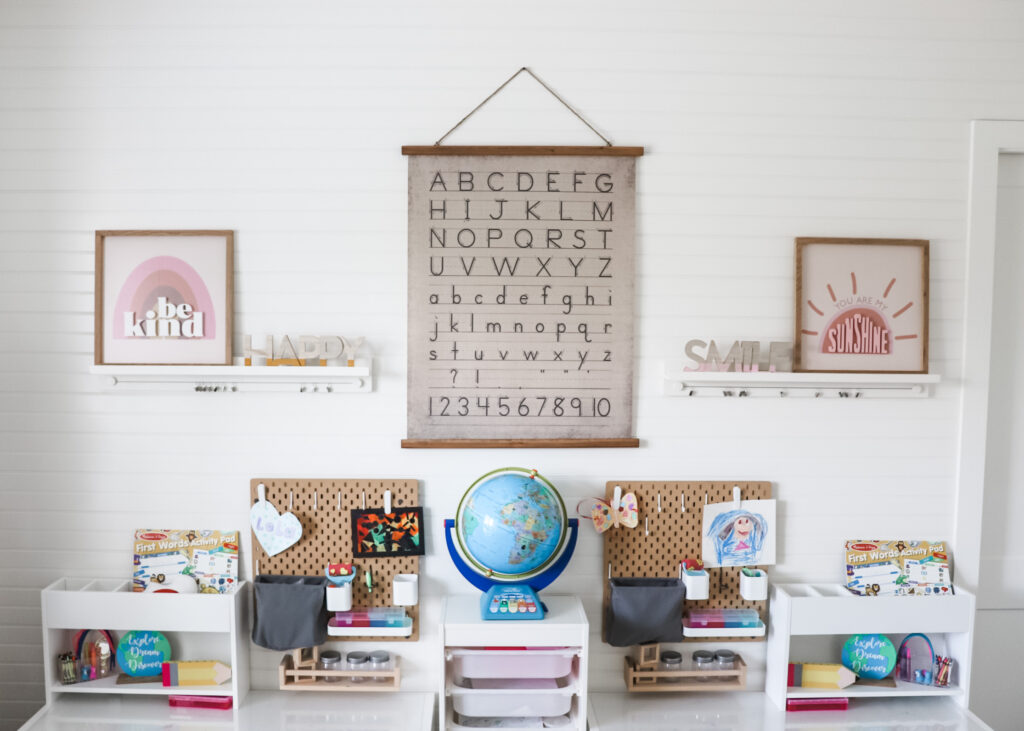 Functional Homeschool Desk Ideas: Decor
Aside from just crafts I wanted to make this a space they can do school safely from home as well! I decorated the space with some uplifting art and pieces that will serve a purpose as we possibly learn from home this year!
See below the details of the space!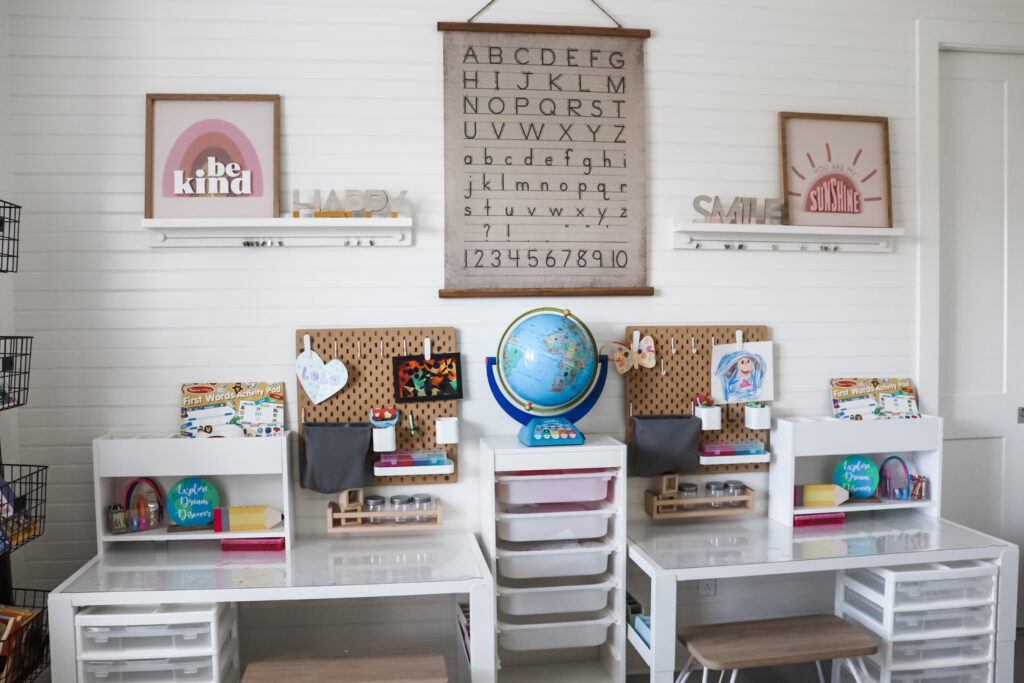 Home Learning Activities for Kindergarten & First Grade
I hope these functional homeschool desk ideas have inspired you to give your little learners a fun space to be creative AND learn this year! Enjoy! 
Make sure you follow along on social media for more!