Finding the best baby pool for your babies and toddlers that is also cute is made easy with this post! Keep reading for a list of some super cute baby pools for kids!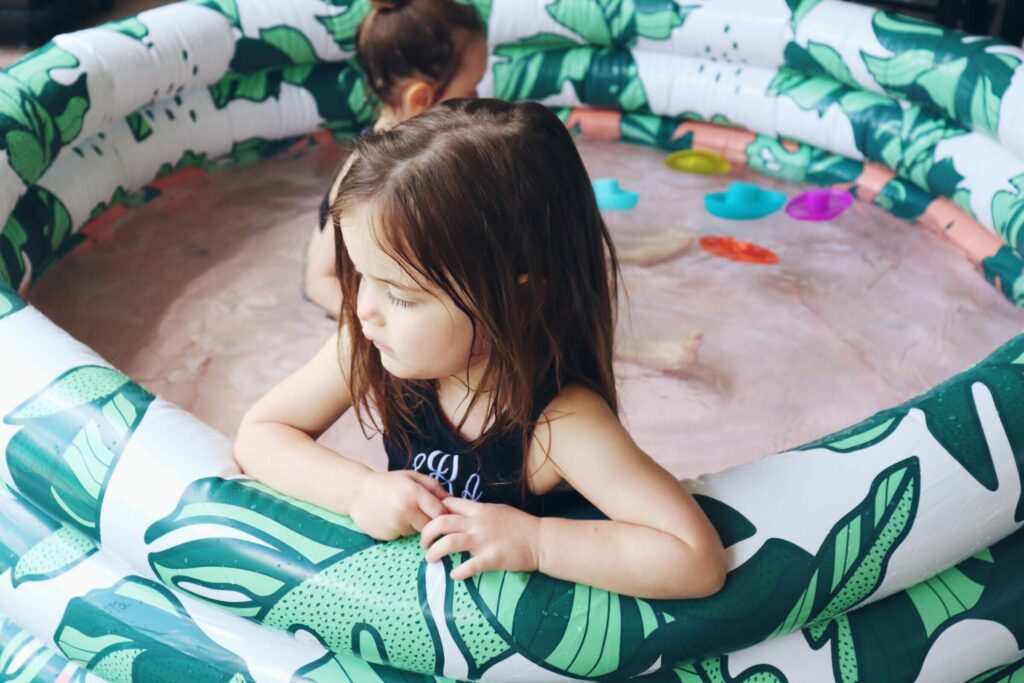 Summer is around the corner and the weather here in Florida is already in the 90's. There is no better time to discuss CUTE baby pools for kids! My four are always swimming and we are huge lovers of water. Below are some modern options for babies and kids that I found while searching the internet! 
What Makes a Mini Pool for Kids?
Here is what to look for when looking to purchase a cute pool for little kids:
Shallowness (under 1 foot is ideal, but I like a splash style pad pool)
Bright colors (these are more fun to look at for smaller kids)
Fun elements (think patterns and characters that will keep the babies and toddlers entertained)
Small size (this makes it easier for you to manage your baby or toddler in their first pool)
The following cute pools for kids include all of those things + they are super affordable!
Our Modern playroom has always been a huge favorite but believe it or not we don't always play inside of it! We LOVE to be outside too and living in Florida a pool is always a necessity!
Cute Baby Pools For Kids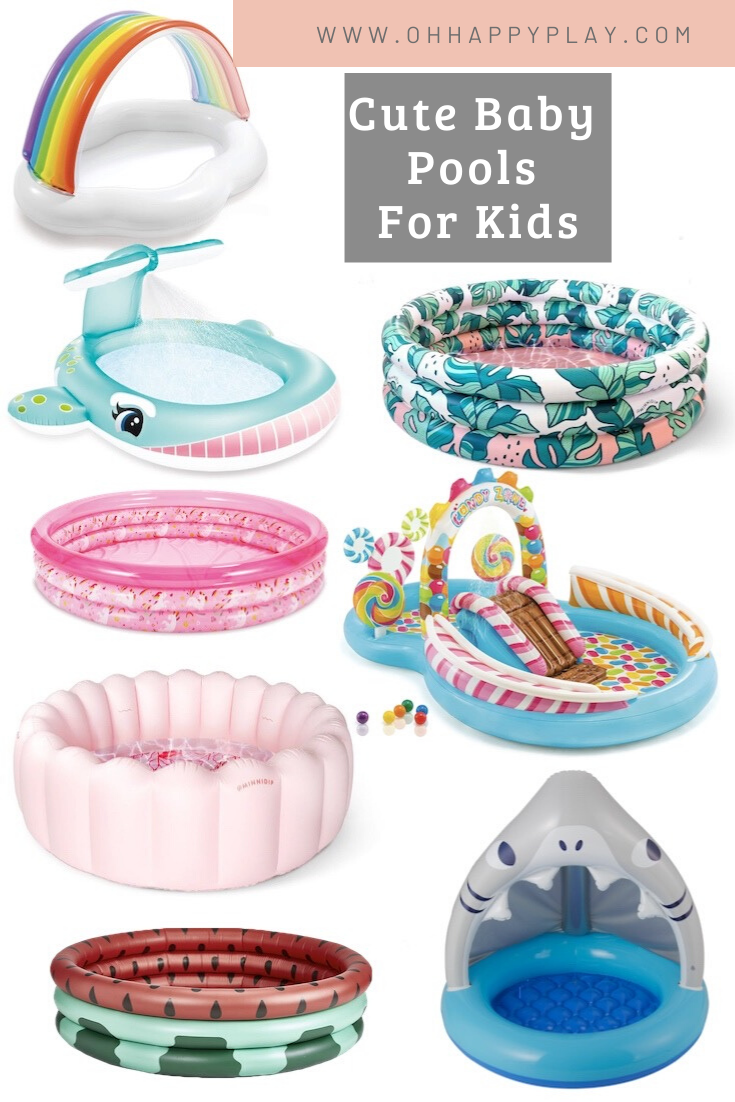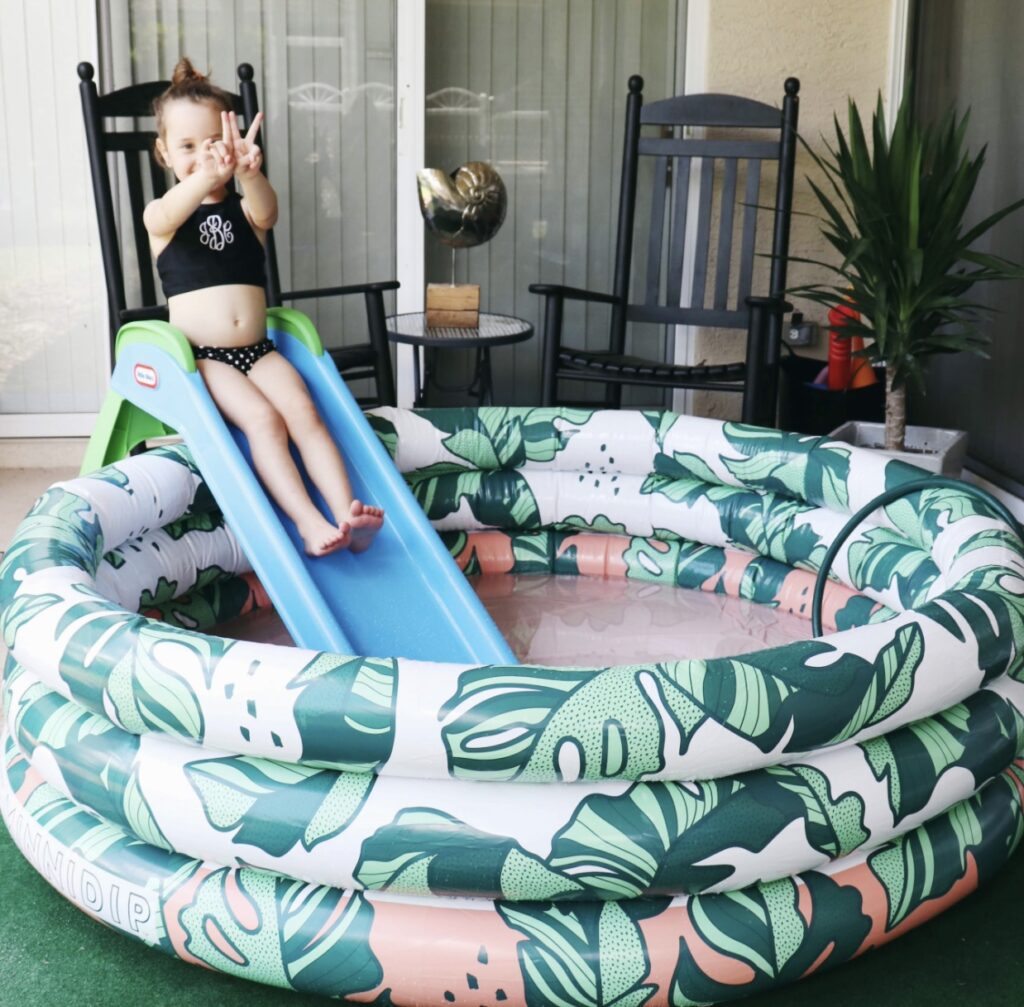 Tips for Pool Safety for Babies and Toddlers
Here are some tips for pool safety for little kids:
keep the water shallow
never walk away or take your eyes away from your baby or toddler
make sure there are no choking hazards (small toys)
if you decide to use pool chemicals, make sure they are safe for babies and toddlers
Here is some more pool safety advice for babies and toddlers.
Making your backyard a fun play area for kids is fun and easy to do with a few staples, like these cute baby pools for kids! 
---
You can view our non water related Outside Play Area HERE!
Make sure you follow along on social media for more!