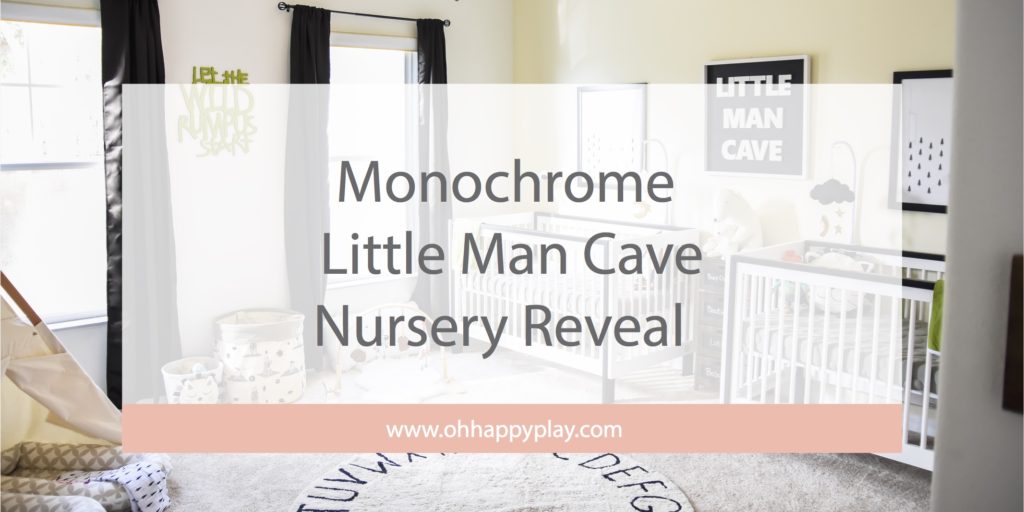 The Twins' Monochrome Little Man Cave Nursery Reveal
| This is a collaborative post with products from many amazing brands. All insights/design choices are 100% my own |
---
From the moment we heard BOYS in that ultrasound room I knew our lives were definitely in for a huge change! Having two toddler girls, I am sure you can imagine how sprinkled in pink our house currently is and now we will be adding TWO boys to the mix. My first thought was that I wanted to create their nursery to be their own little boy zone, a little man cave to say the least! So that is just what I got to working on and it couldn't have turned out more perfect in my eyes!
I'm excited to share with you all the twins' Monochrome Little Man Cave nursery: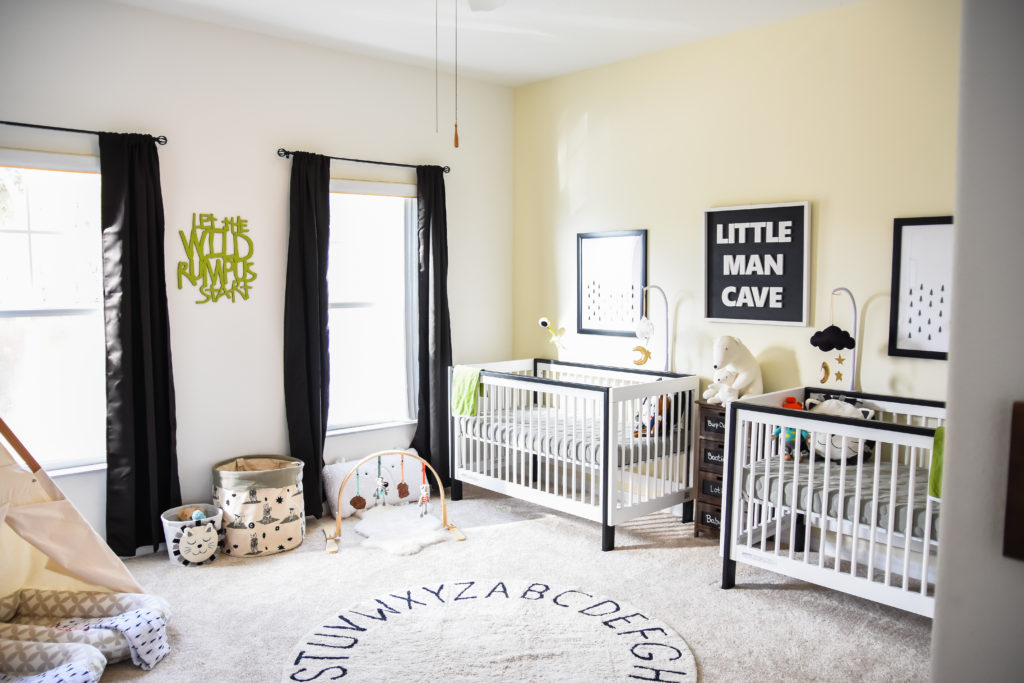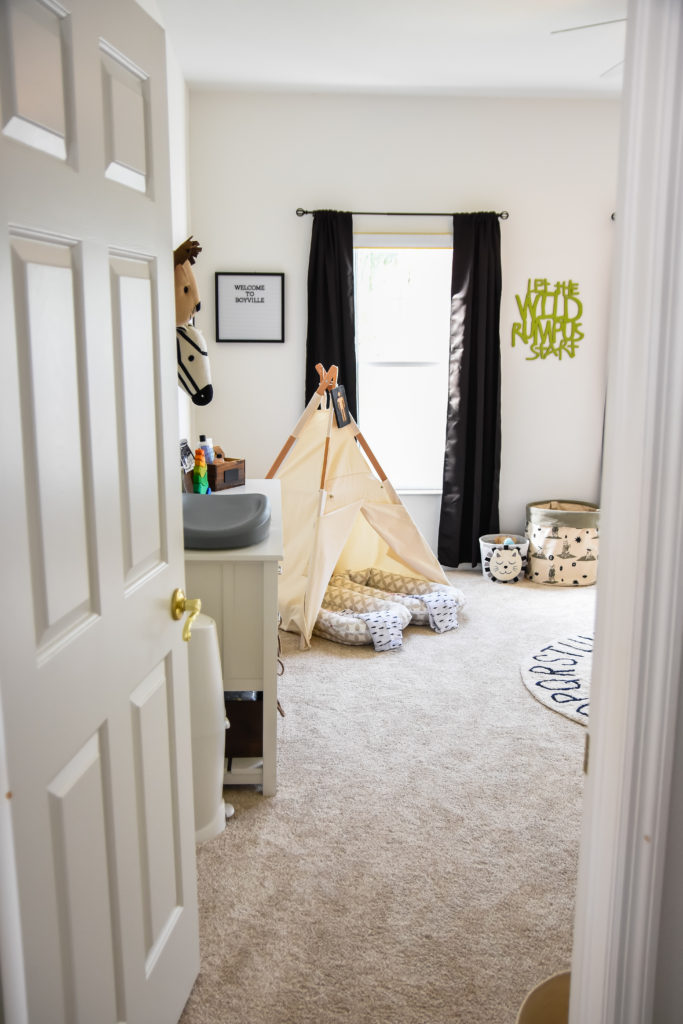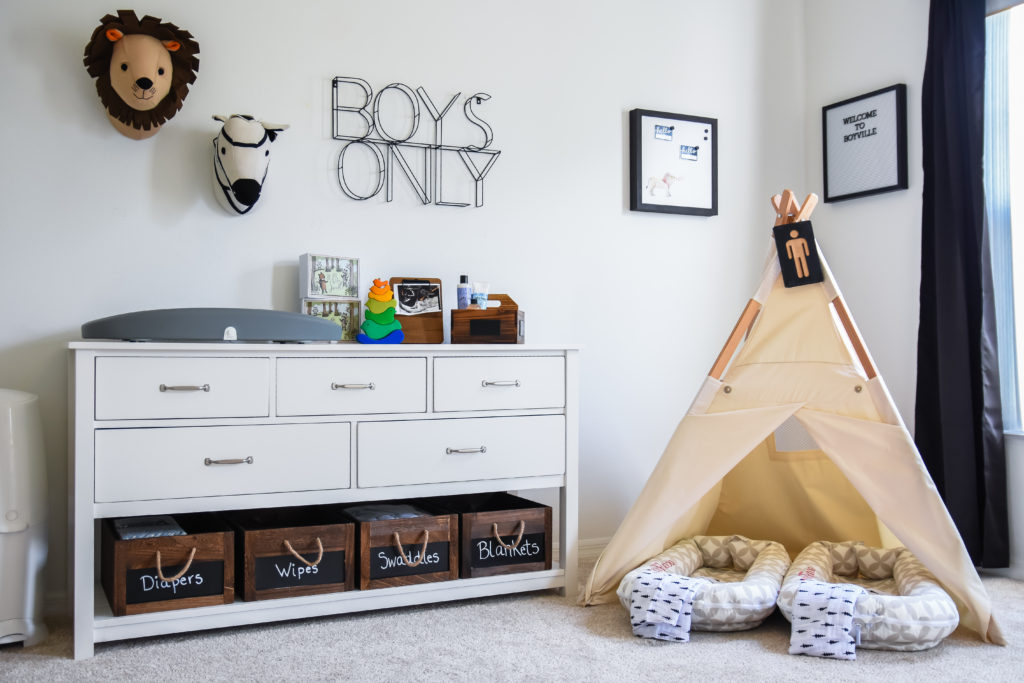 My goal with their room was to make it as 'little boy esque' as possible. I was getting a lot of inspiration from the outdoors and exploring which I feel really reflects a lot of my choices in their room. I will go through and list them out for those who are interested!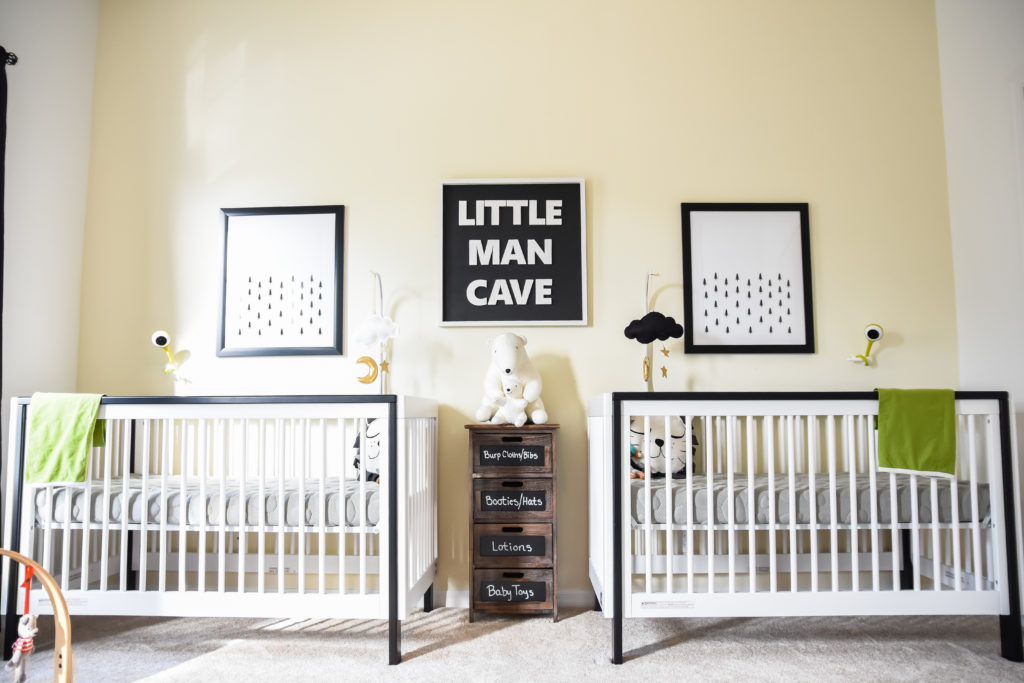 The Sign: Little Man Cave – This was my first purchase for their room. I worked closely with Love Made This Decor to create the perfect focal point in the nursery and for this sign to really be the foundation of the theme I was looking to create in there. Love Made This Decor takes custom designs and turns them into artwork and you can find this shop on Etsy by clicking here.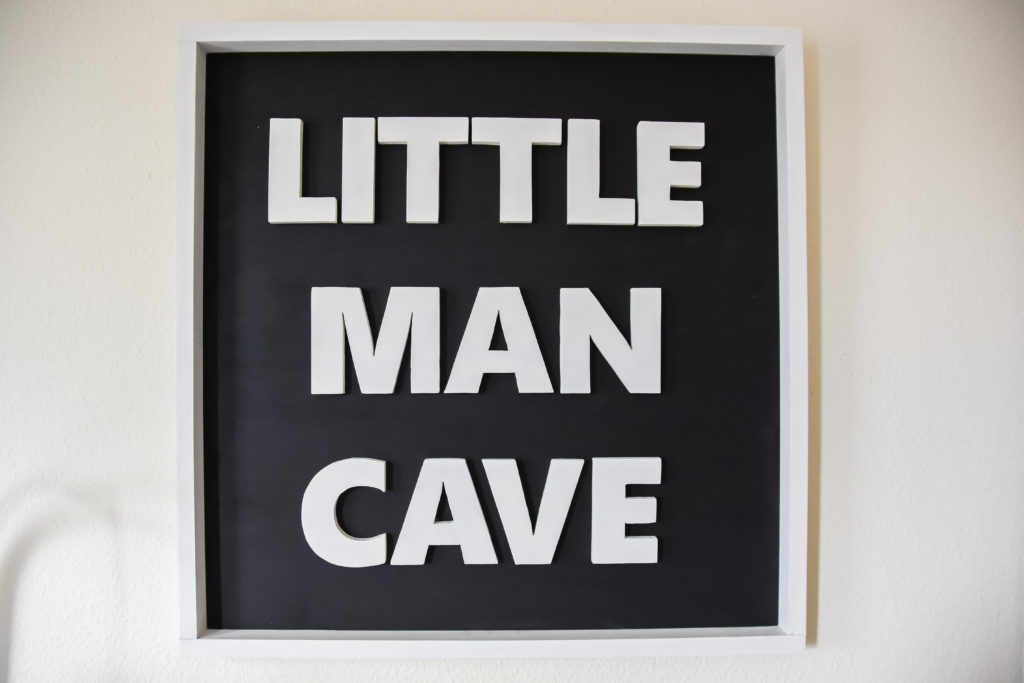 The Cribs: Serta Fremont 3-in-1 Convertible Crib, Bianca White with Ebony // Delta Children – These cribs couldn't be a more perfect fit for a monochrome nursery. They look modern/sleek with contrasting frame colors and to top it off are really well made! Delta Children was an absolute dream to work with when picking these out and I think these cribs totally make the entire room! The cribs are multi-functional by having the capability to adjust to 4 different heights for each baby stage then also converts to a toddler bed and then a daybed after that for future use. Another bonus is that it is actually available in 3 popular two-tone color patterns so you can really make this crib pop in any nursery design!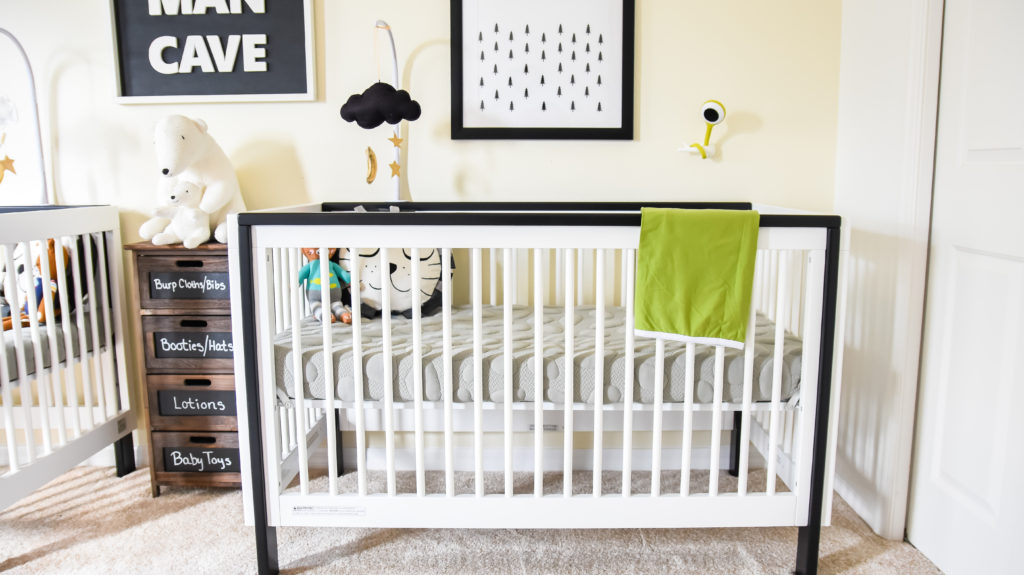 Crib Décor: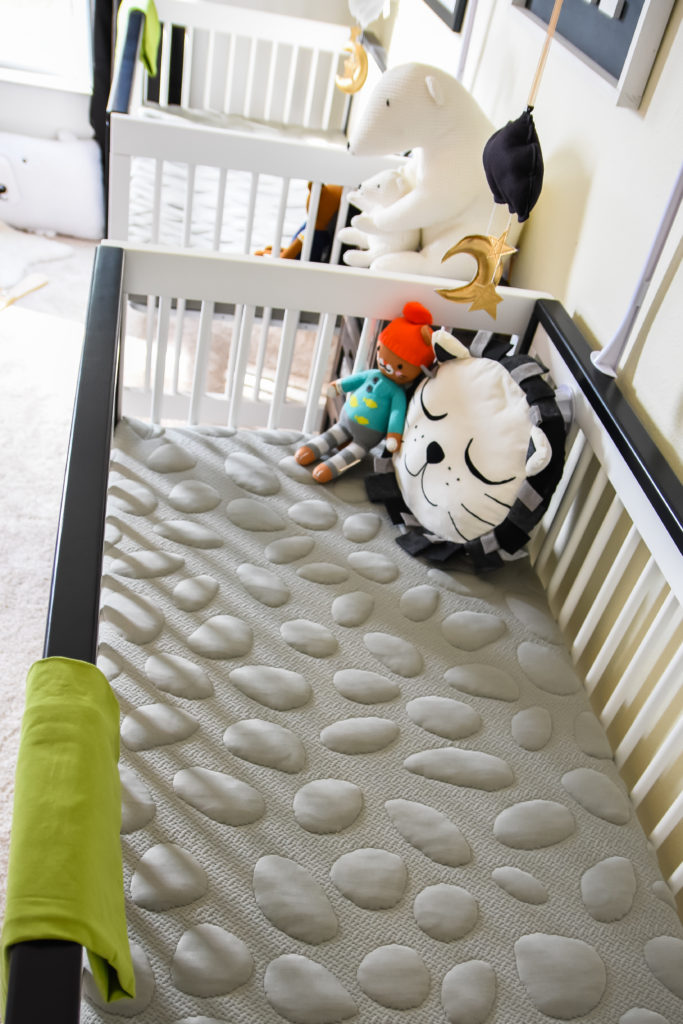 Lollipop – Smart Baby Monitor With True Crying Detection: These cameras are so versatile and sleek and I am so eager to start using them. They can bend to fit around just about anything, which makes them portable around your house. This is a WifiCam, meaning you can check it from anywhere including in the home or out. Find out more by shopping it on Amazon here.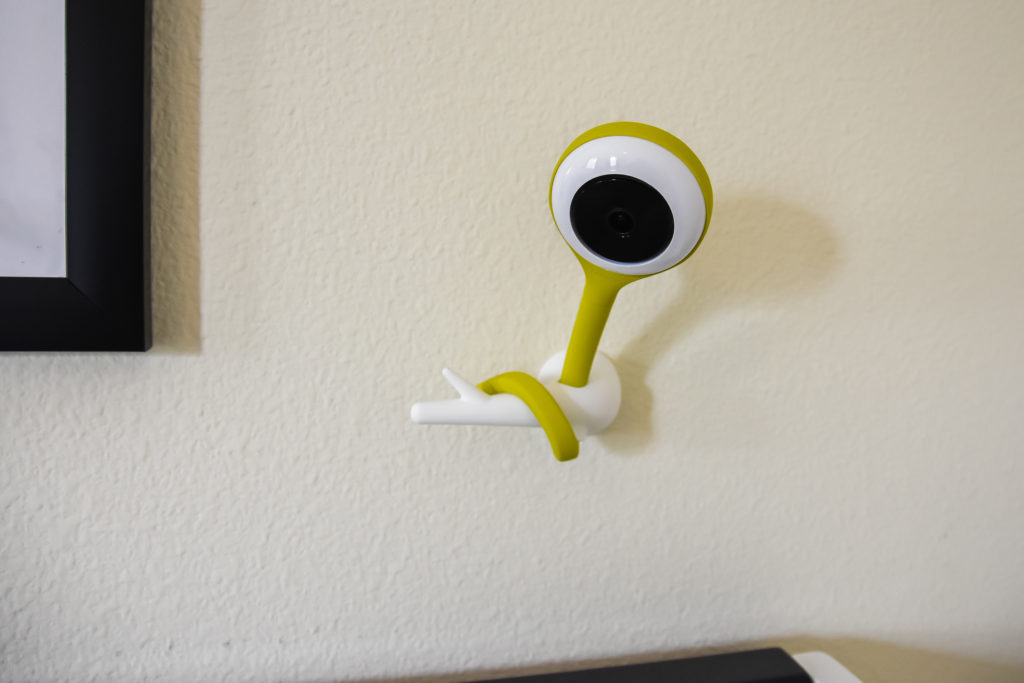 Tree Wall Art: I found these on Etsy as printables and found the frames to fit them at Michaels Craft Store. Once the babies are born we will add their names above the trees!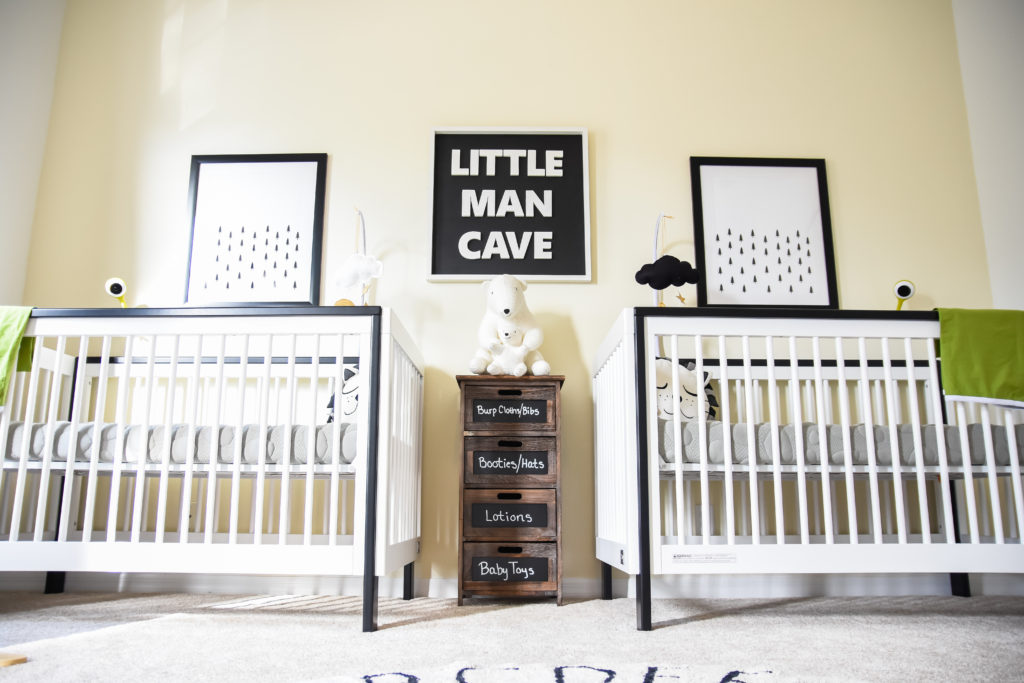 Side Table: This was a Ross find!! I couldn't pass it up and I of course couldn't wait to add all my little hats/booties I have been collecting for these Fall babies.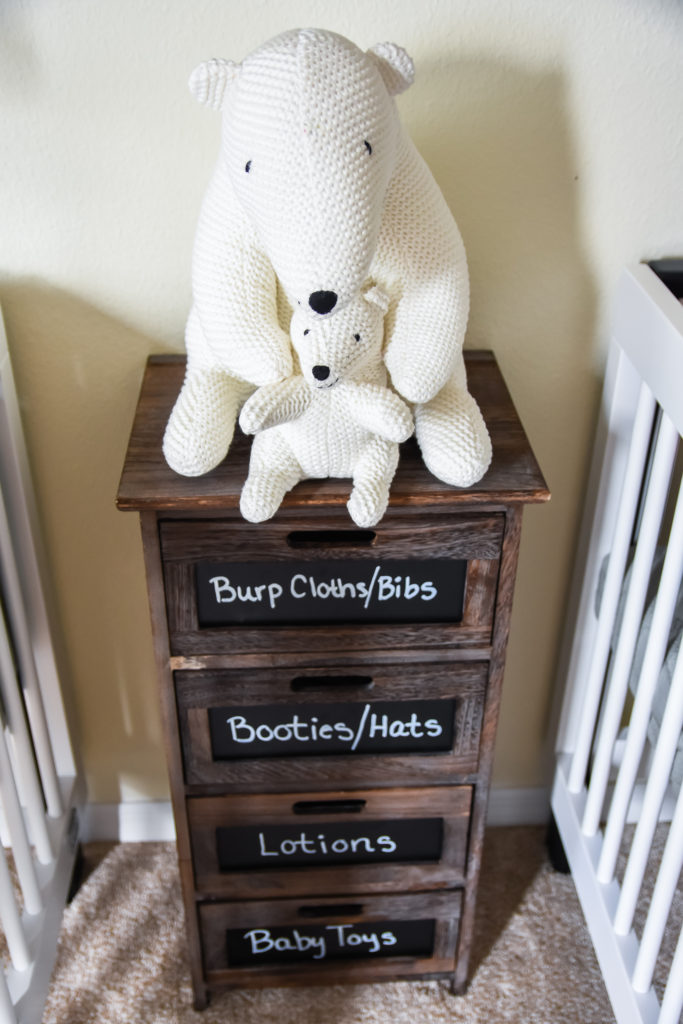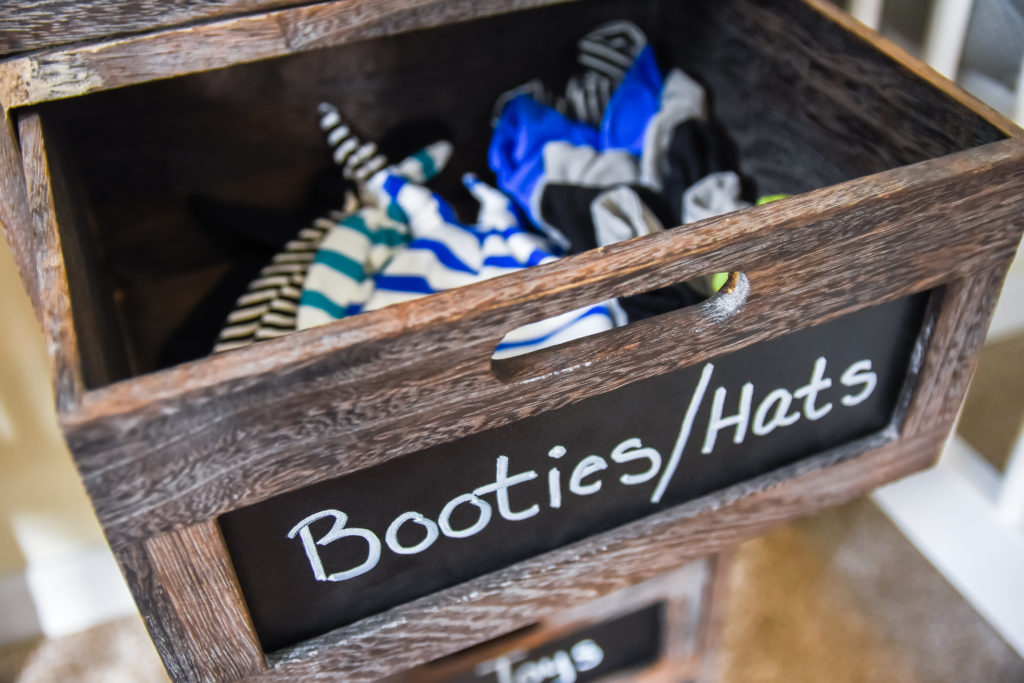 ABC Rug: Lorena Canal Rugs – huge bonus is that this rug is totally machine washable!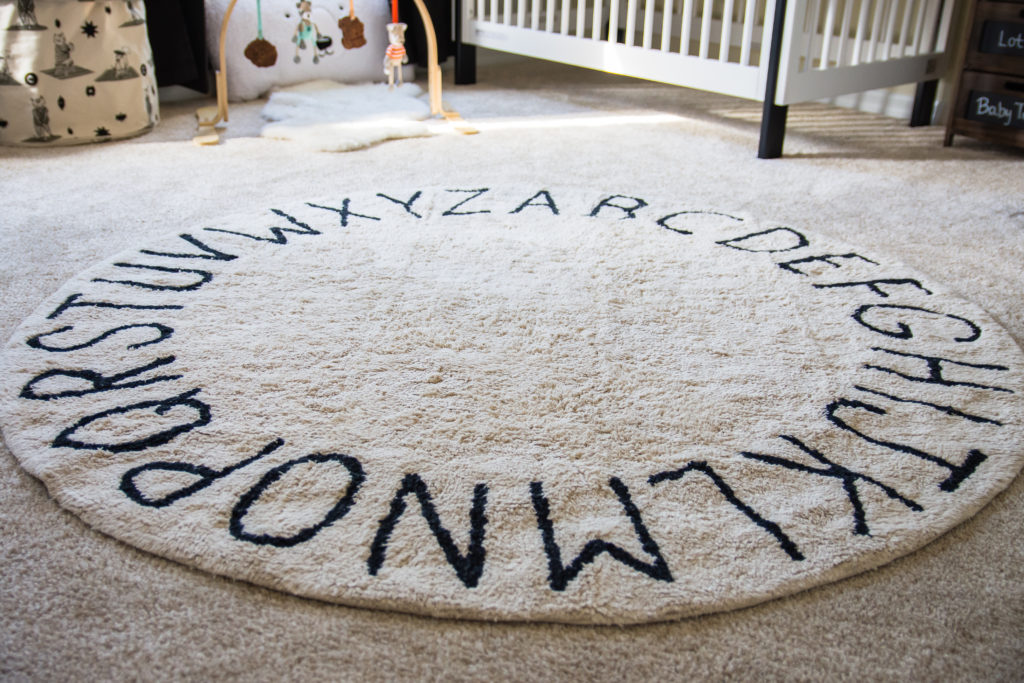 Wooden Play Gym: Finn & Emma – Such a well made accent that I know the boys will get lots of use out of in months to come.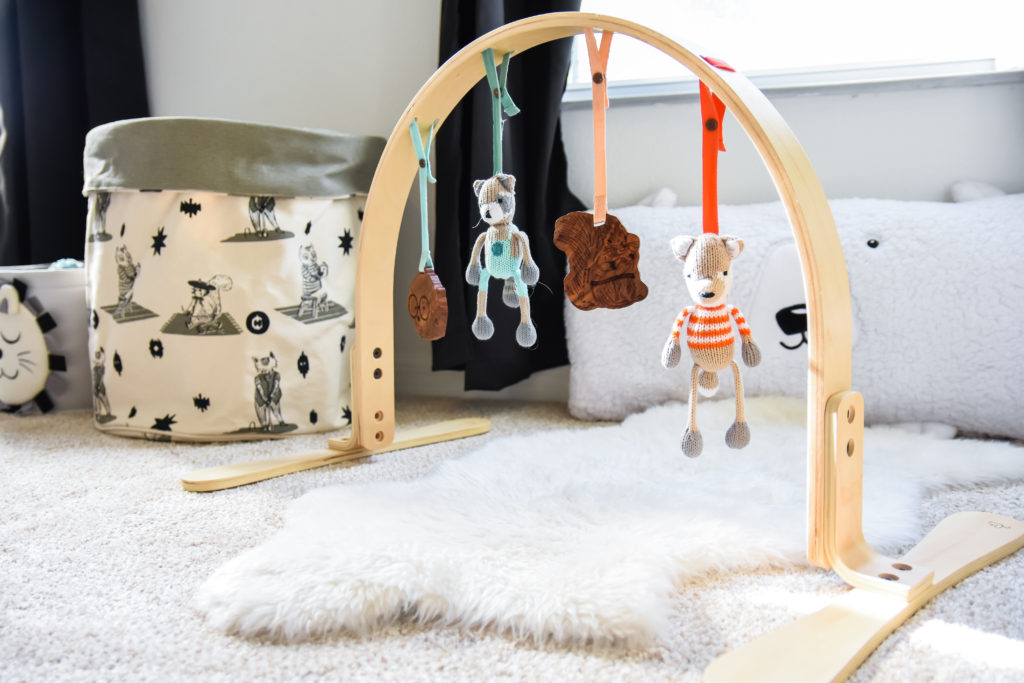 'Let The Wild Rumpus Start' Sign from Spunky Fluff- I mean could there be any more perfect of a sign for a little man cave?! Find this sign HERE.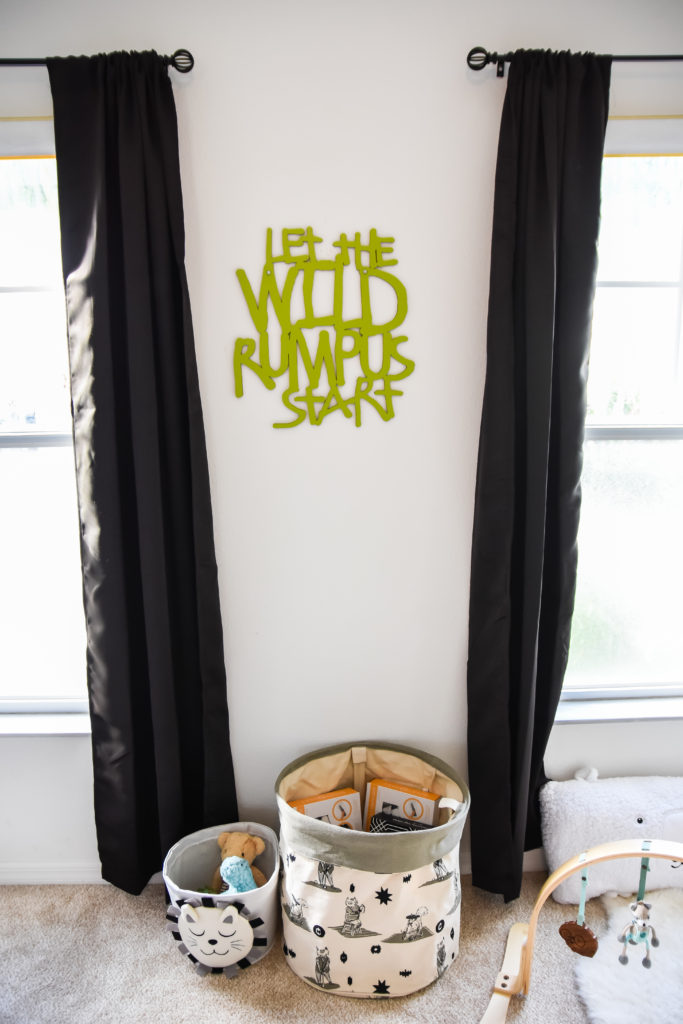 Changing Table: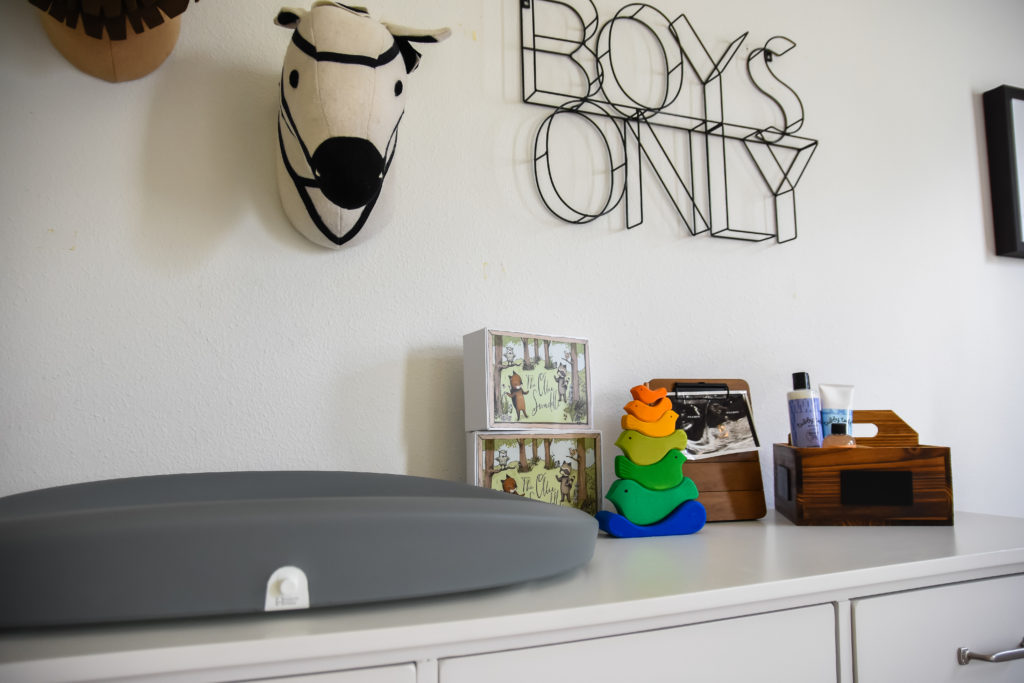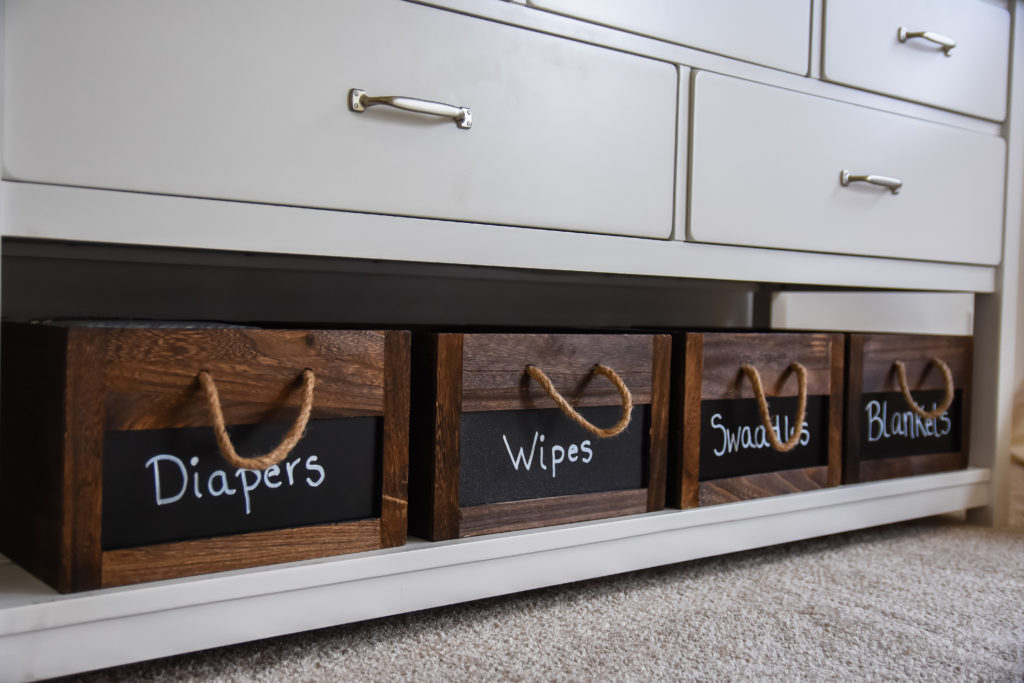 BABYBJORN Bouncer Bliss – These are going to be one of the most used items (I can already tell!). These have 3 different incline levels to grow with your baby all the way through the toddler years. My favorite part is how easily they fold flat to take on the go with us! I was lucky enough to have the help of Gugu Guru in finding and recommending these and I am totally in love!!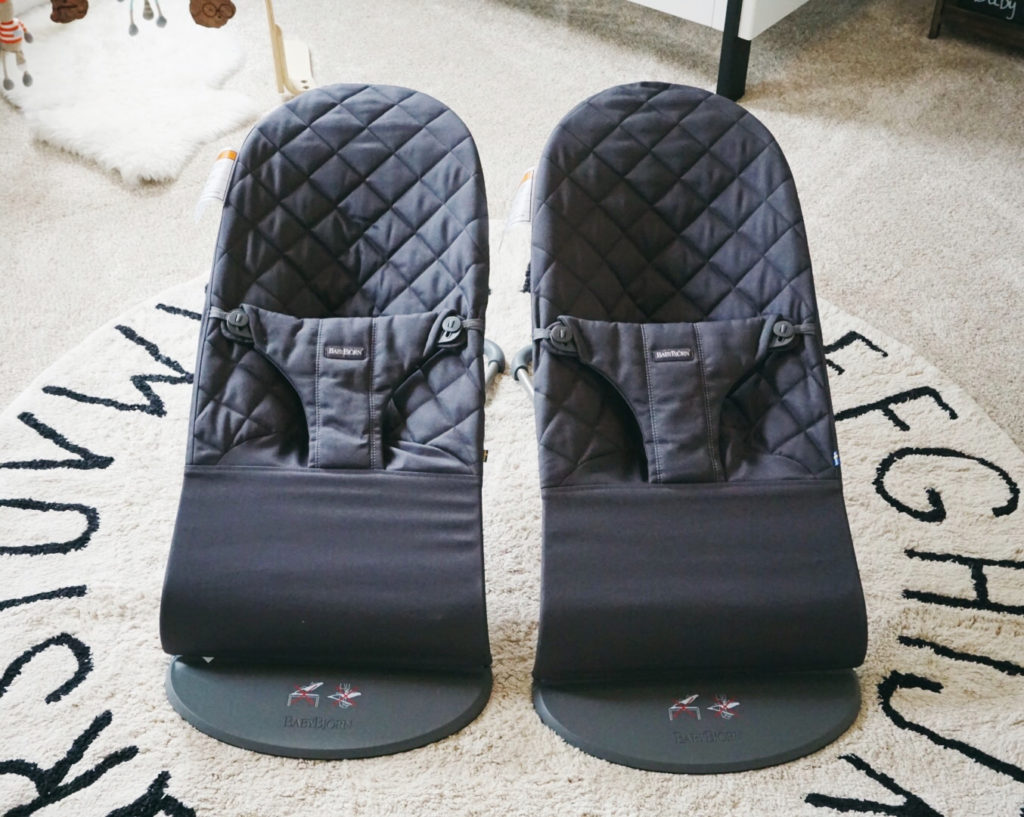 Target Pillowfort: Animal Heads & Boys Only Sign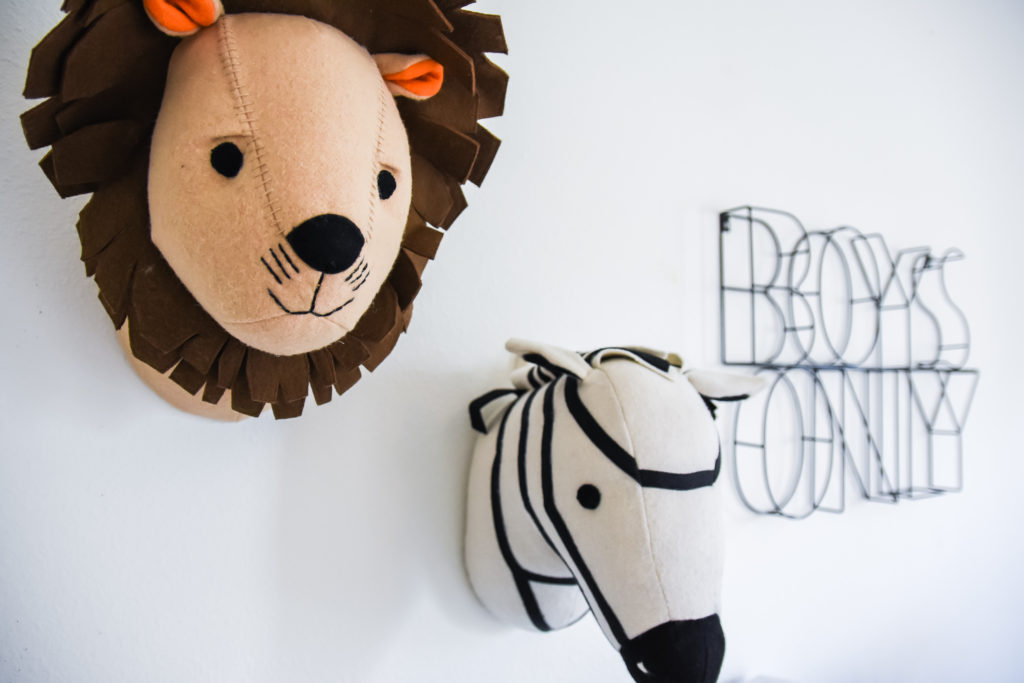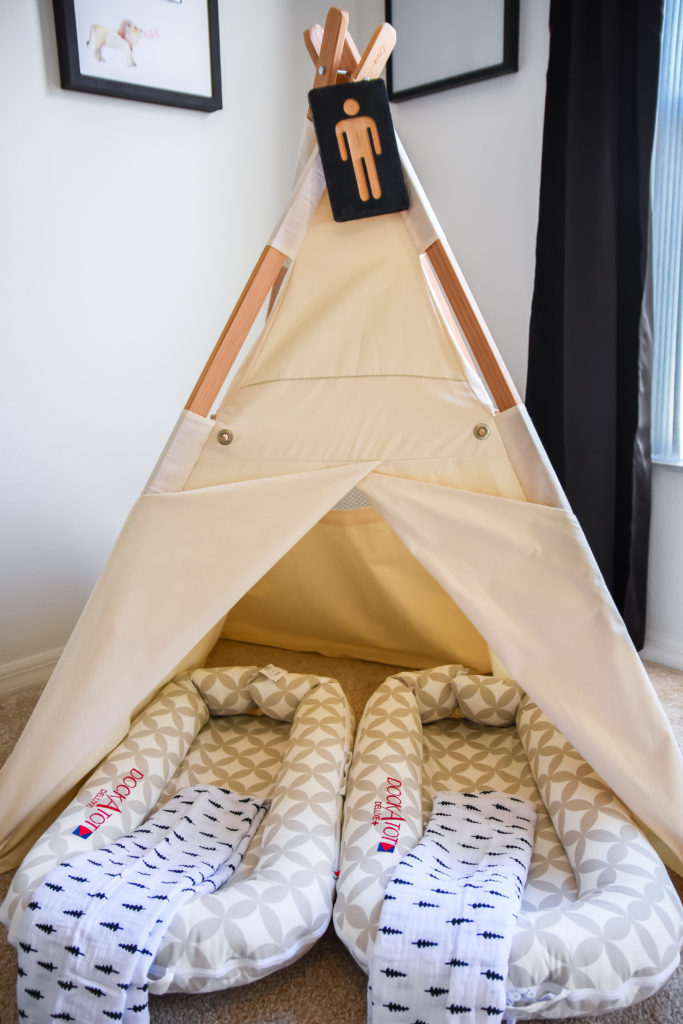 DockATots Deluxes: The ultimate newborn loungers.
Modern Burlap Muslin Swaddles – My favorite go-to shop for all our monochrome design needs!
---
I hope you enjoyed touring the boys' Monochrome Little Man Cave Nursery and I'd love to hear your thoughts below!
For More Home Ideas:
Playroom Organization And Toy Storage Ideas That Promote More Play
Surfer Themed Bedroom Idea With DIY Floor Bed For Toddler Boys
Dreamy Little Girl Bedroom Inspiration
Follow along on social media to stay up to date on these twins' big arrival!! Instagram | Facebook
Pictures were taken by the amazing Kaley D Photography