Dreamy Little Girl Bedroom Inspiration
---
Decorating for little girls is probably one of my all time favorite things to do as a mom. As much as I love creating  beautiful little spaces for my own girls, I absolutely love looking at other people's adorable spaces as well! I rounded up some of the most Pinterest worthy dreamy little girl bedrooms on the internet and I'm passing that eye candy on to you all now!
Bedroom Decorating Tips for Young Girls
I talk about bedrooms quite often here because I think they are the one place that your children really need just for them. I am a big believer in the Montessori method and incorporate that everywhere in our home for our little girls, but especially in their bedrooms!
We even went as far as making our own Montessori inspired floor beds for our girls. You can read all about the Montessori inspired beds I have built here.
Dreamy Little Girl Bedroom Inspiration
Here are six adorable bedroom ideas for little girls. Let's dive into the dreamy little girl bedroom inspiration!
Boho Chic Little Girl Bedroom
Jacki at Crazy Life With Littles did a phenomenal job pairing the light and airy look with some bold wooden accents and delicate pink textiles. This bedroom is a room any little girl can grow with!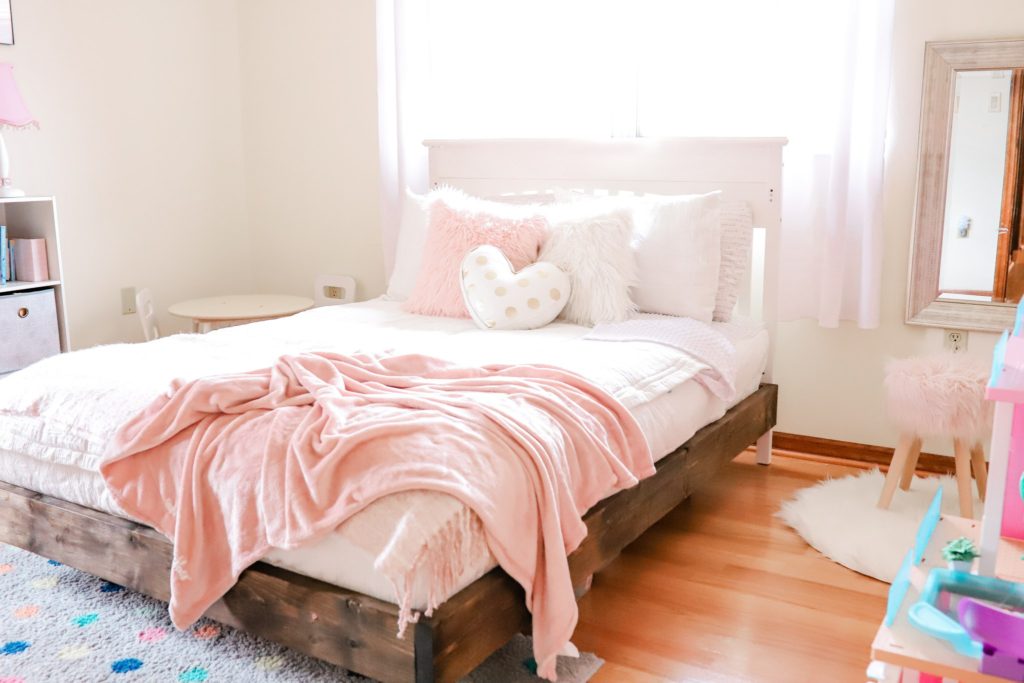 Floral Accent Wall in a Little Girl Bedroom
Diana at The Gray Ruby Diaries really spiced up her dreamy little girls' bedroom with this gorgeous floral accent wall! The light colors in the room really put a focus on this feature wall and it was very well executed!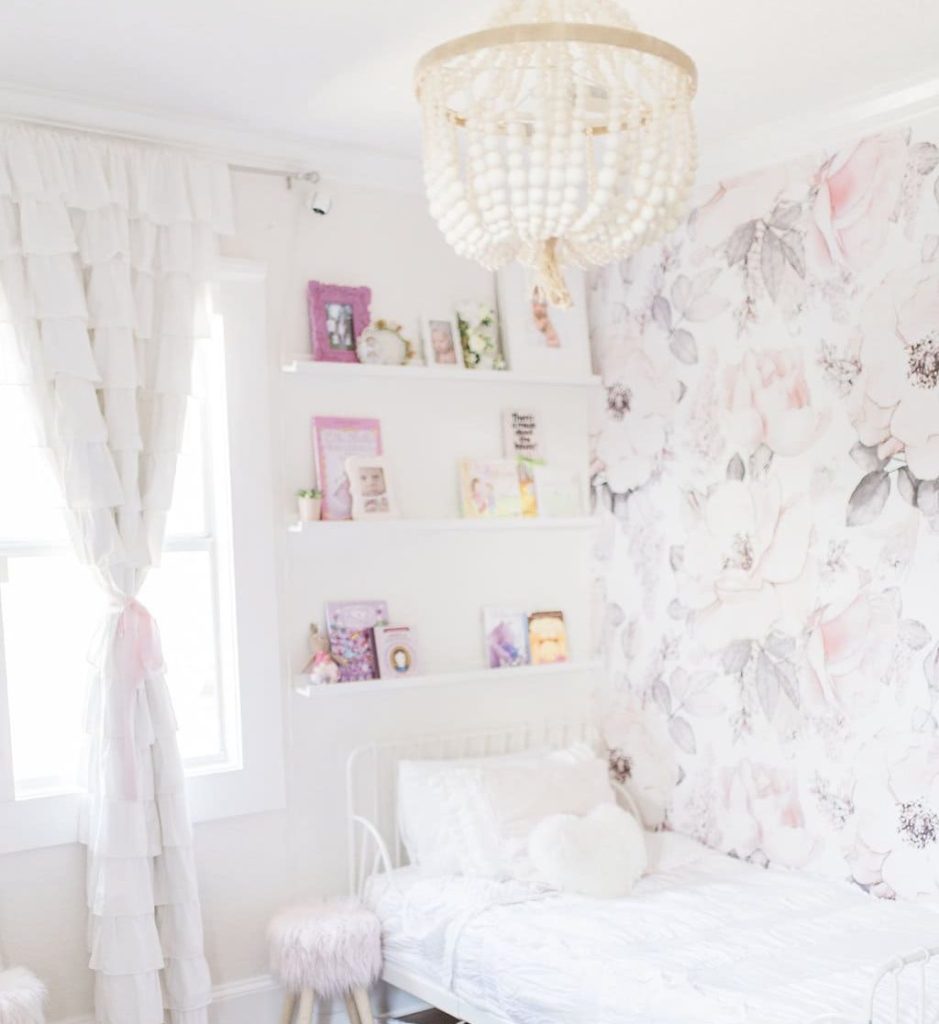 Unicorn Bedroom Idea for Little Girls
You can see more of this whimsical bedroom HERE!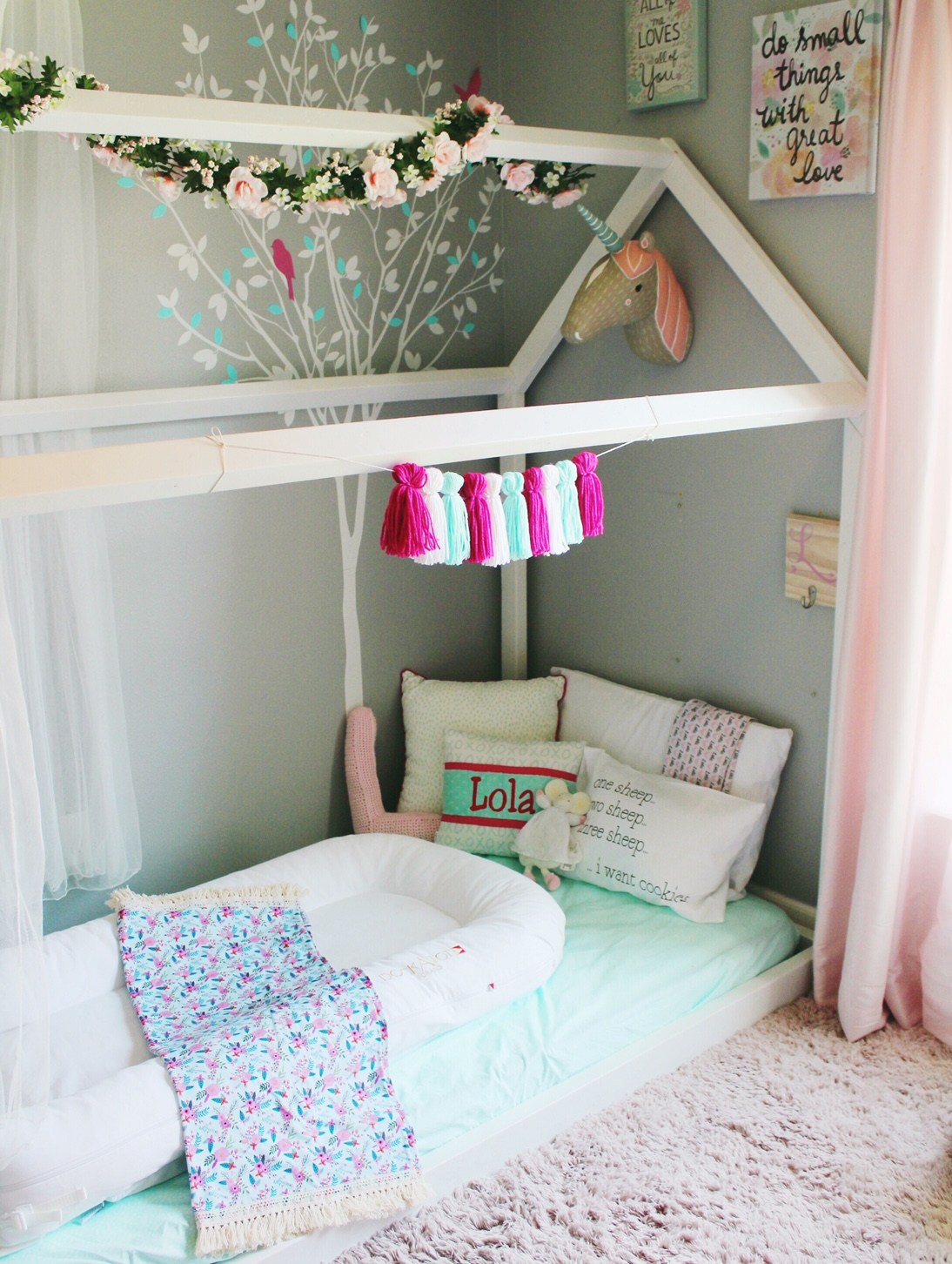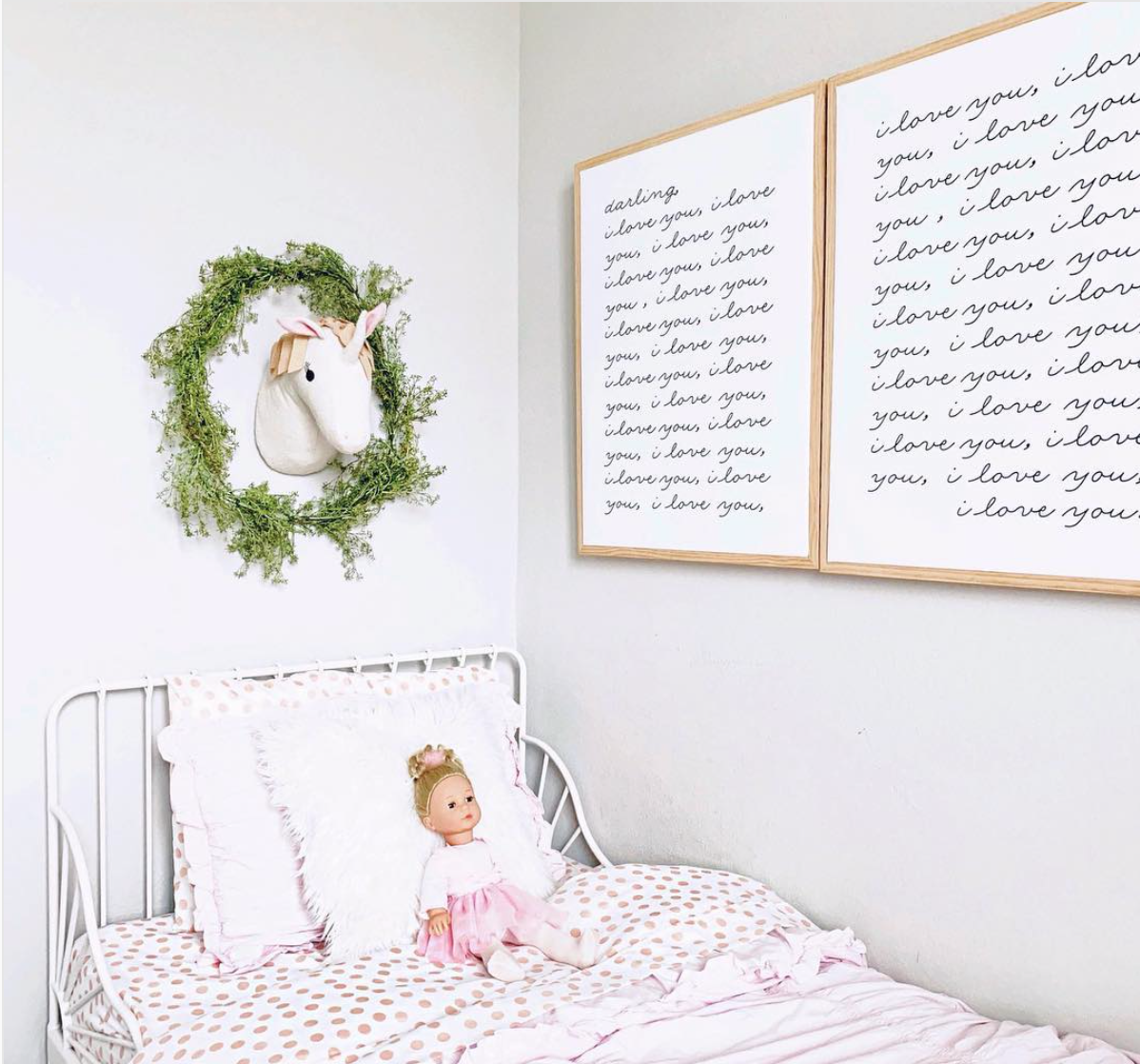 Princess Bedroom Theme for Young Girls
You can see more of this bedroom HERE!
Vintage Little Girl Bedroom Inspiration
Jennifer at Maune Legacy really dreamt up such an incredible space and the final product is beyond drool worthy! A dreamy bedroom for any little girl!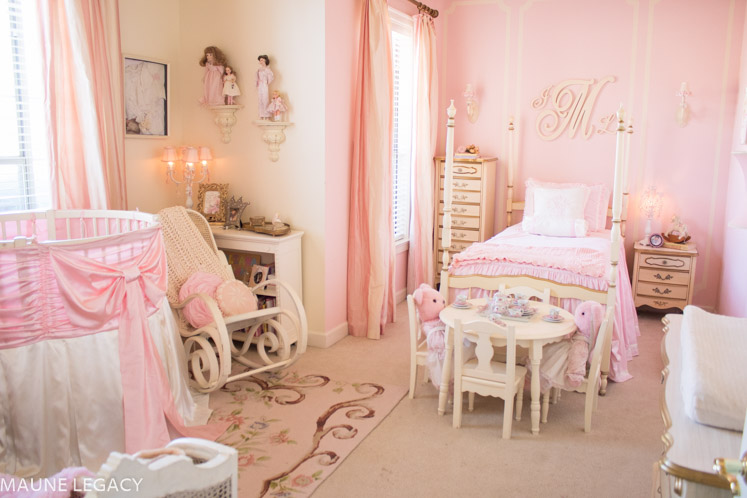 The Montessori Bedroom for Little Girls
The perfect Montessori Floor Bed option for any Montessori Kid!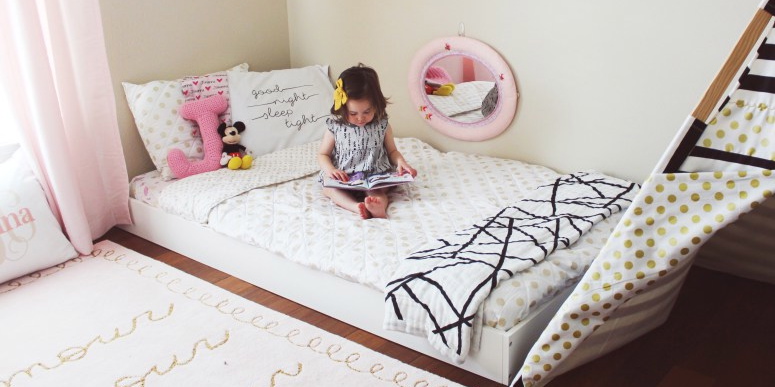 Enjoy!
Make sure you follow along on social media for more fun design inspirations!