Twin Boy's Shared Coastal Surfer Bedroom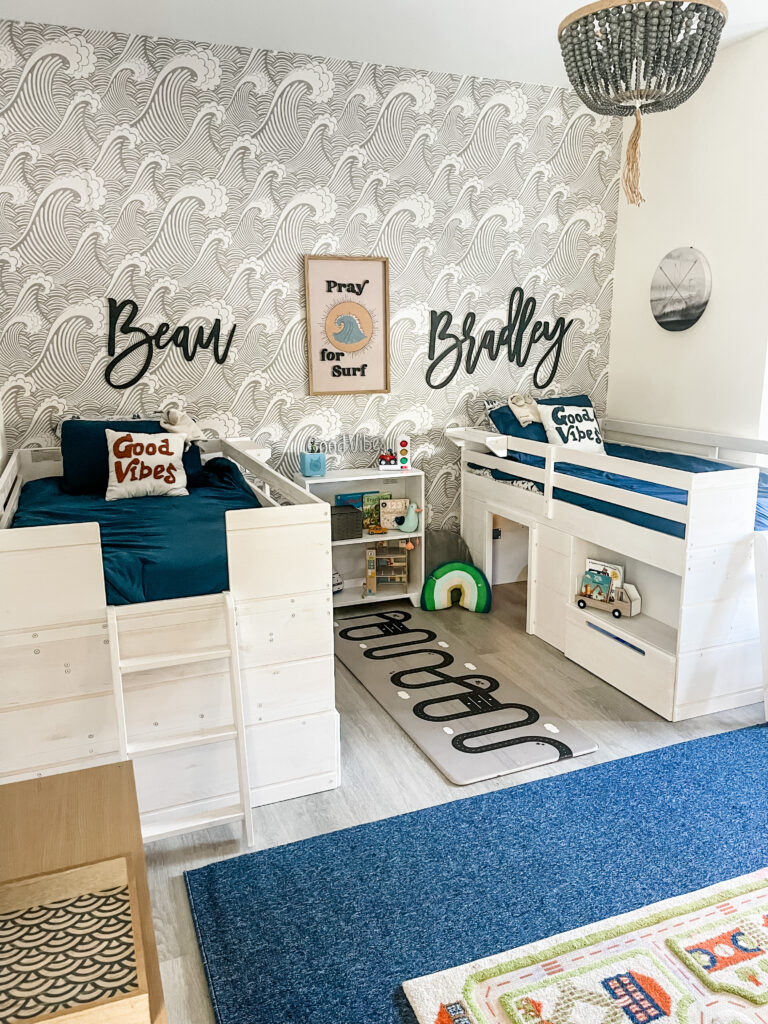 As much as I hate to admit it, my twin boys aren't toddlers anymore. When they turned 5 a few months ago it felt like the right time to upgrade their bedroom. The goal was to give them a "big boy" room fit for two growing boys and I think we did just that! Here is our 'Twin Boy's Shared Coastal Surfer Bedroom' reveal!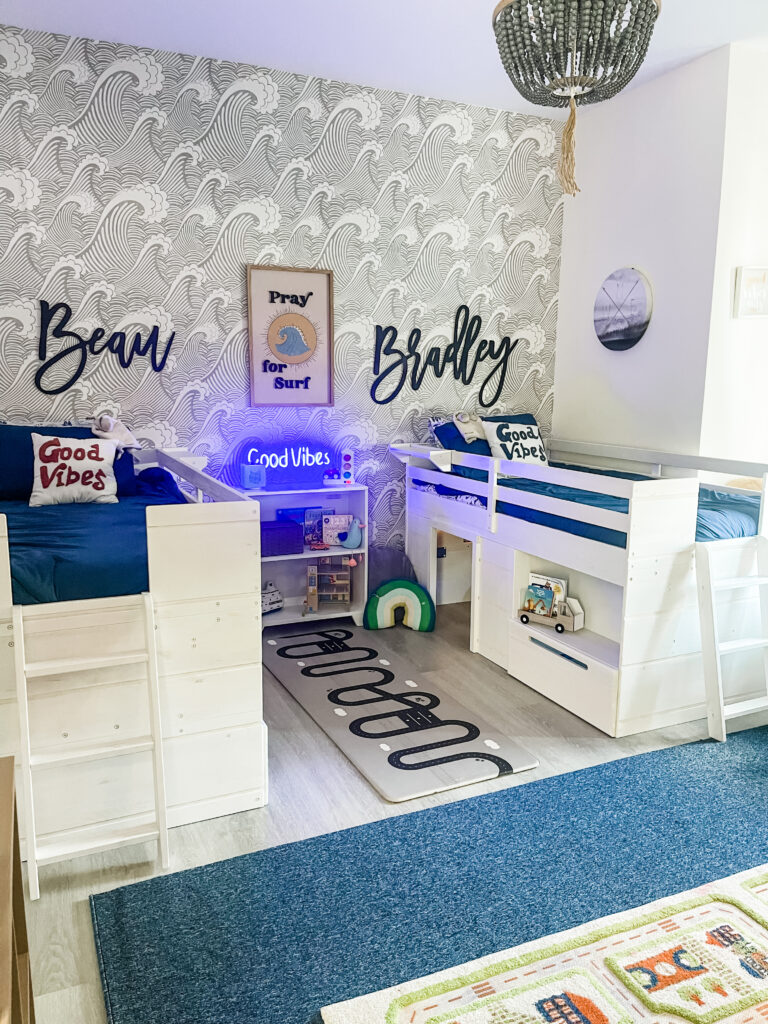 If you have followed along since the beginning their bedroom has certainly evolved from Coastal Twin Boy Nursery to Jeep Car Floor Beds and now to this! The internet has watched these boys grow essentially and I absolutely love making their room fit for every stage they enter!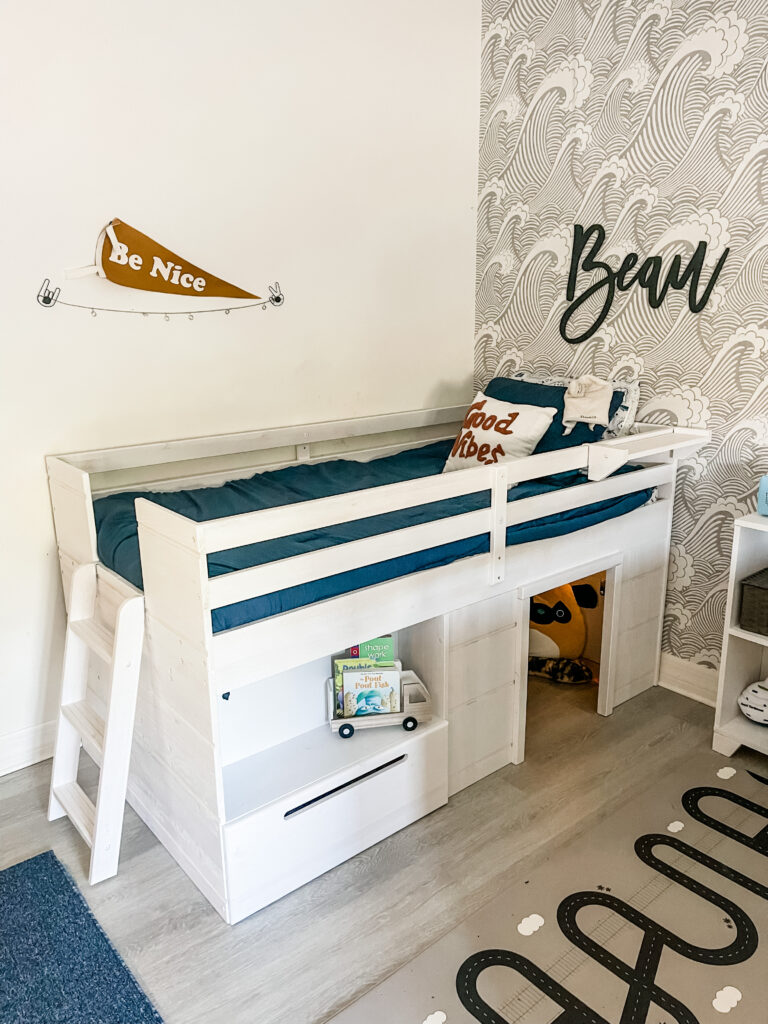 Their previous rooms:
Coastal Twin Boy Nursery With House Frame Cribs
Surfer Themed Jeep Car Floor Beds 
Twin Boy's Shared Sibling Coastal Surfer Bedroom
Keeping with the beach theme in mind we added in their love of cars throughout the space. I even found the perfect beds that give the boys freedom to feel older and a private space to have that is their own. See all the details below! 
Beach Hut Beds Using The Low Loft Bed With Storage And A Hide-Out From Max & Lily:
"Max & Lily kids furniture combines the rustic lines of modern farmhouse style with a fun versatile Play and Storage Low Loft design."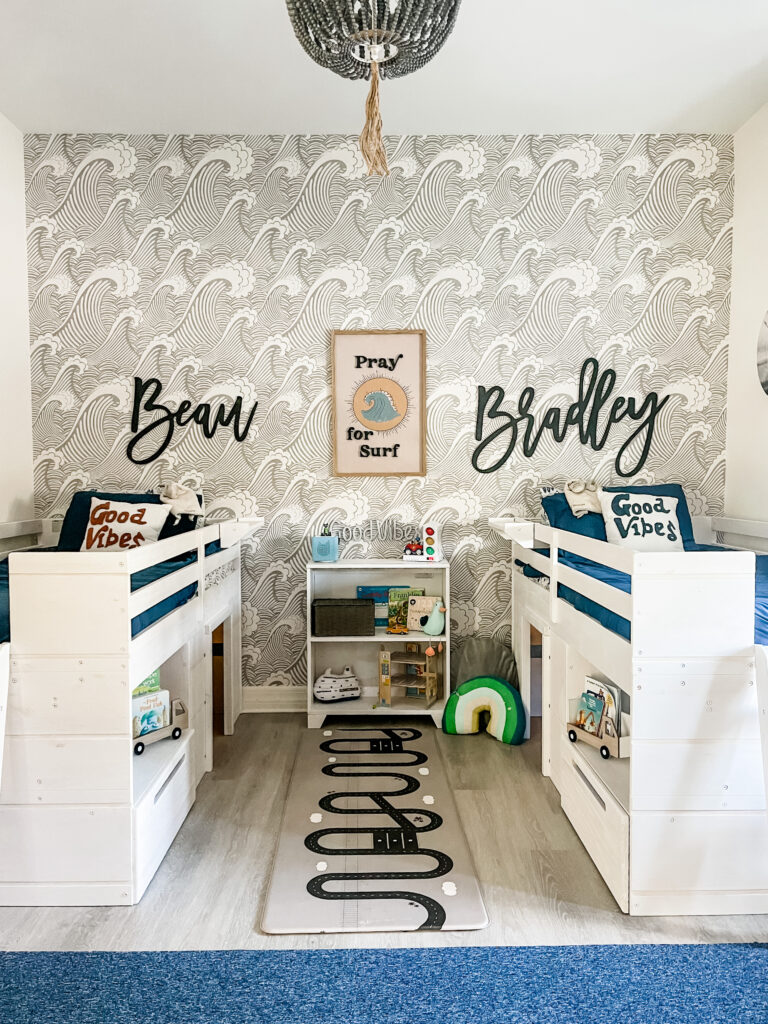 This bed was the perfect option for two rambunctious little boys! It is low enough for me not to worry about them but also creates the perfect hide-out space underneath. They have loved having a space for their special toys and we decorated it with little lights from Target. We call their beds their 'Beach Huts' and it's been very fun for them!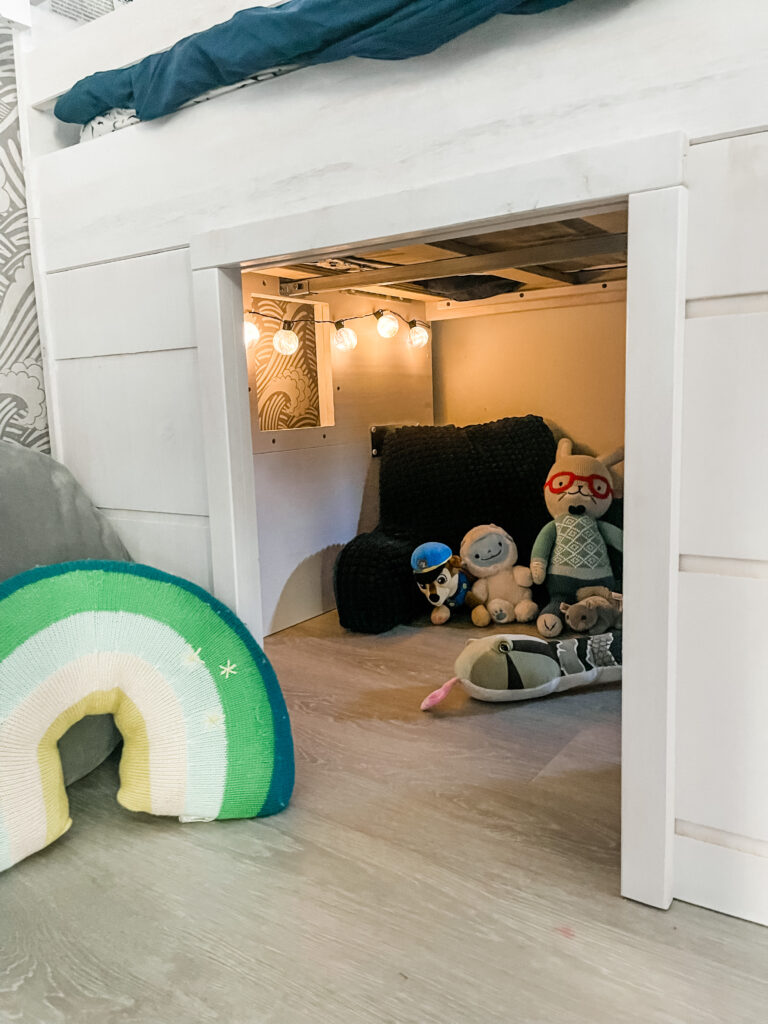 Favorite Features: 
41.5 inches High 

Open floor play space underneath

Bookshelf 

Pull out drawer for favorite toys (which can be accessed from the under the bed area)

Bedside shelf for night time water/books etc.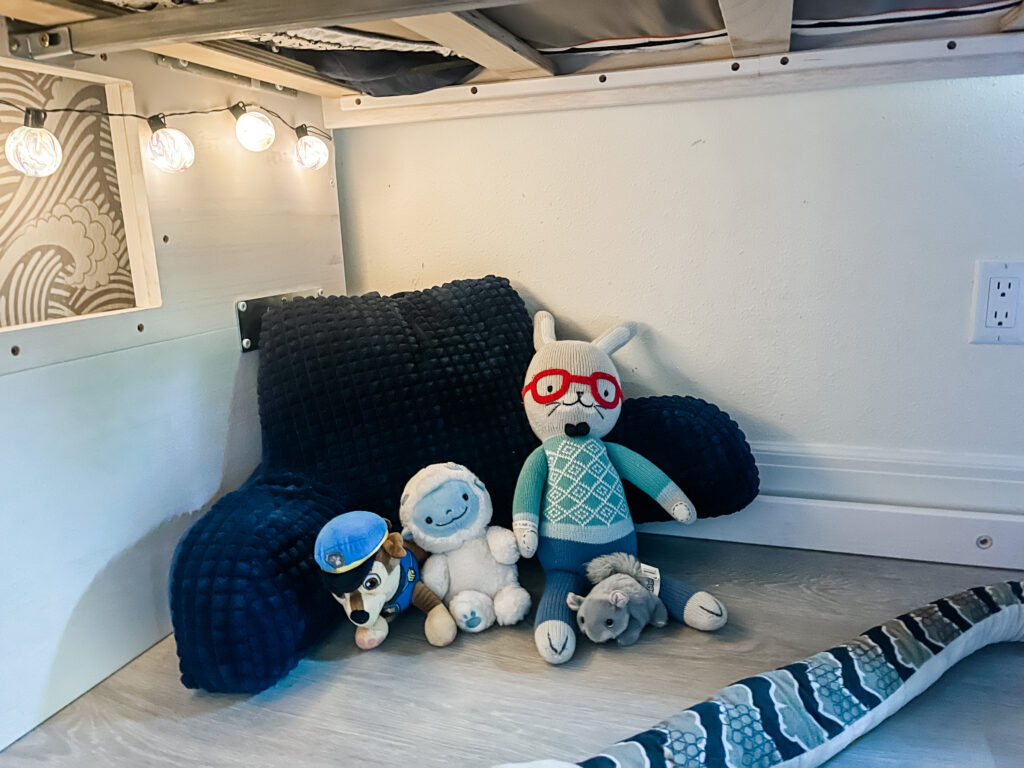 Matching Modern Farmhouse 2-Shelf Bookcase
This bookcase fits perfectly between the beds and holds a few of their favorite things including this adorable 'Stoplight Ok To Wake Clock.' 
These are the perfect pieces to store books and loose toys using these fabric bins.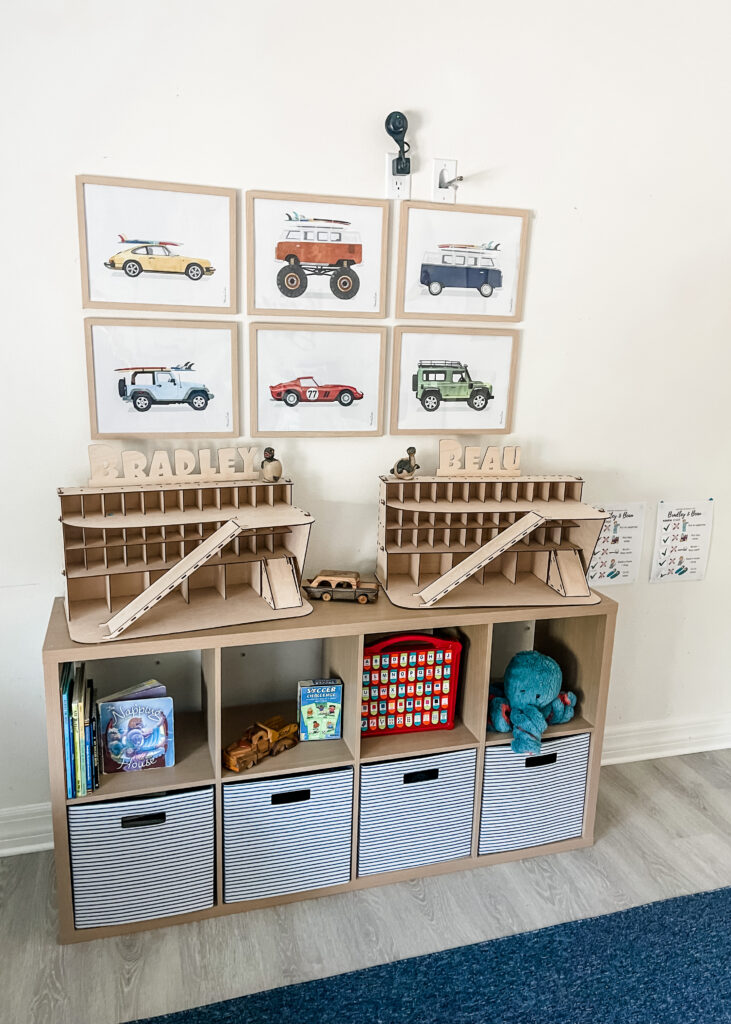 I hope you enjoyed the boys big room refresh!